It is billed as the world's biggest business aviation show. As promised last week, Alison Chambers of Emerald Media looks at some of the highlights from the 2019 NBAA-BACE extravaganza and finds even the UK getting a look-in.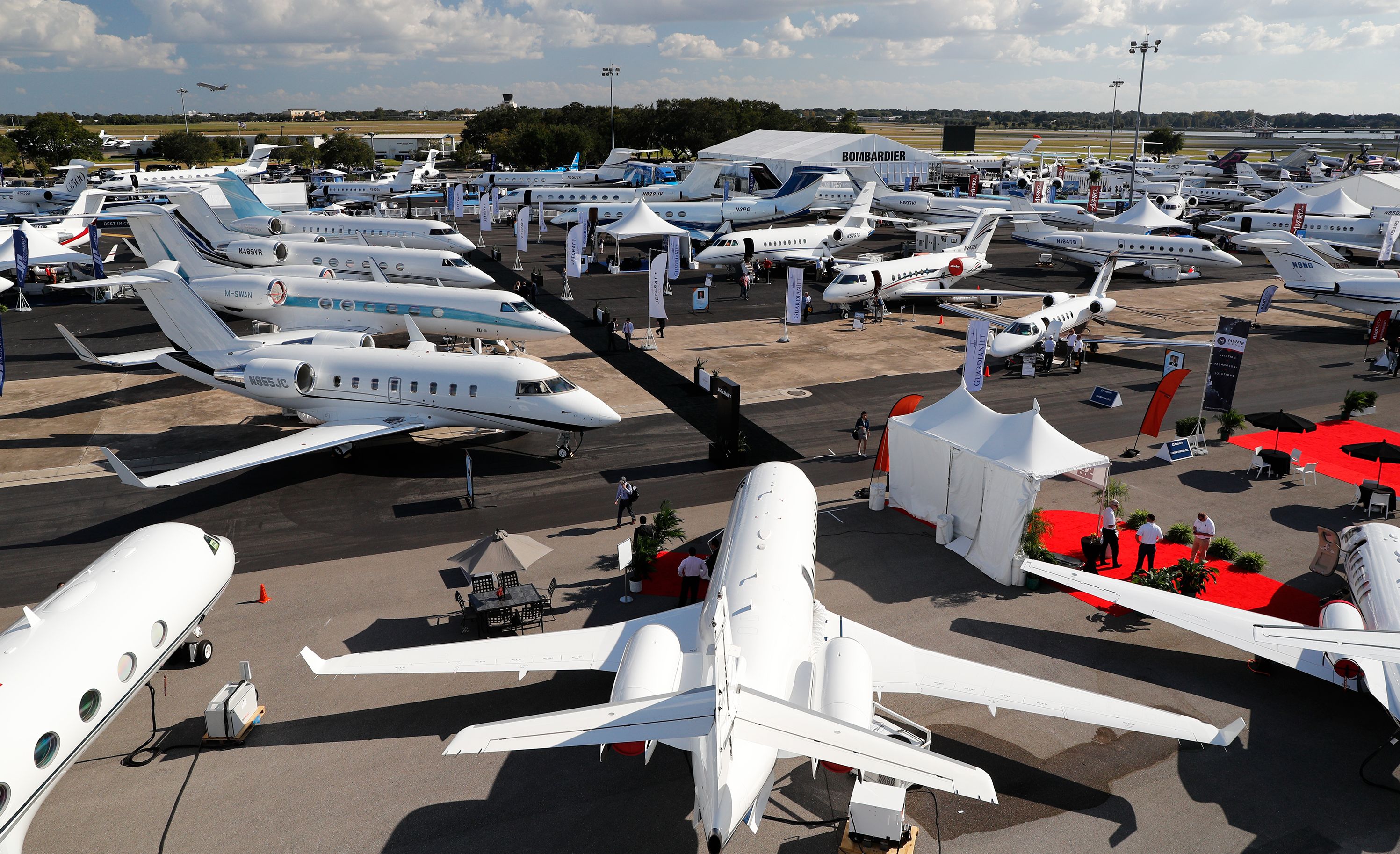 Mirroring the variety of entertainment that is synonymous with Las Vegas, the 2019 NBAA-BACE event brought some stardust of its own when it rolled into town at the end of last month.
Gulfstream president Mark Burns set the scene, saying "the biggest moment in business aviation deserves the biggest stage in business aviation" as he emerged on to the stage after a spectacular dry ice and laser show that revealed a full-scale mock-up of the new Gulfstream G700 (BTN last week).
The 7,500nm-range aircraft, bearing a US$75m price tag, with 19 seats, will enter service with Qatar Executive in 2022. It will be powered by Rolls-Royce Pearl 700 turbofans, marking a defining win for the engine manufacturer.
The Pearl 700 was first selected by Bombardier for its Global 5500/6500s last year. The Global 6500, which the Gulfstream G700 will rival, was among the debutantes at NBAA, following its big reveal at EBACE last year. Recently certificated in Canada, the aircraft entered service last month.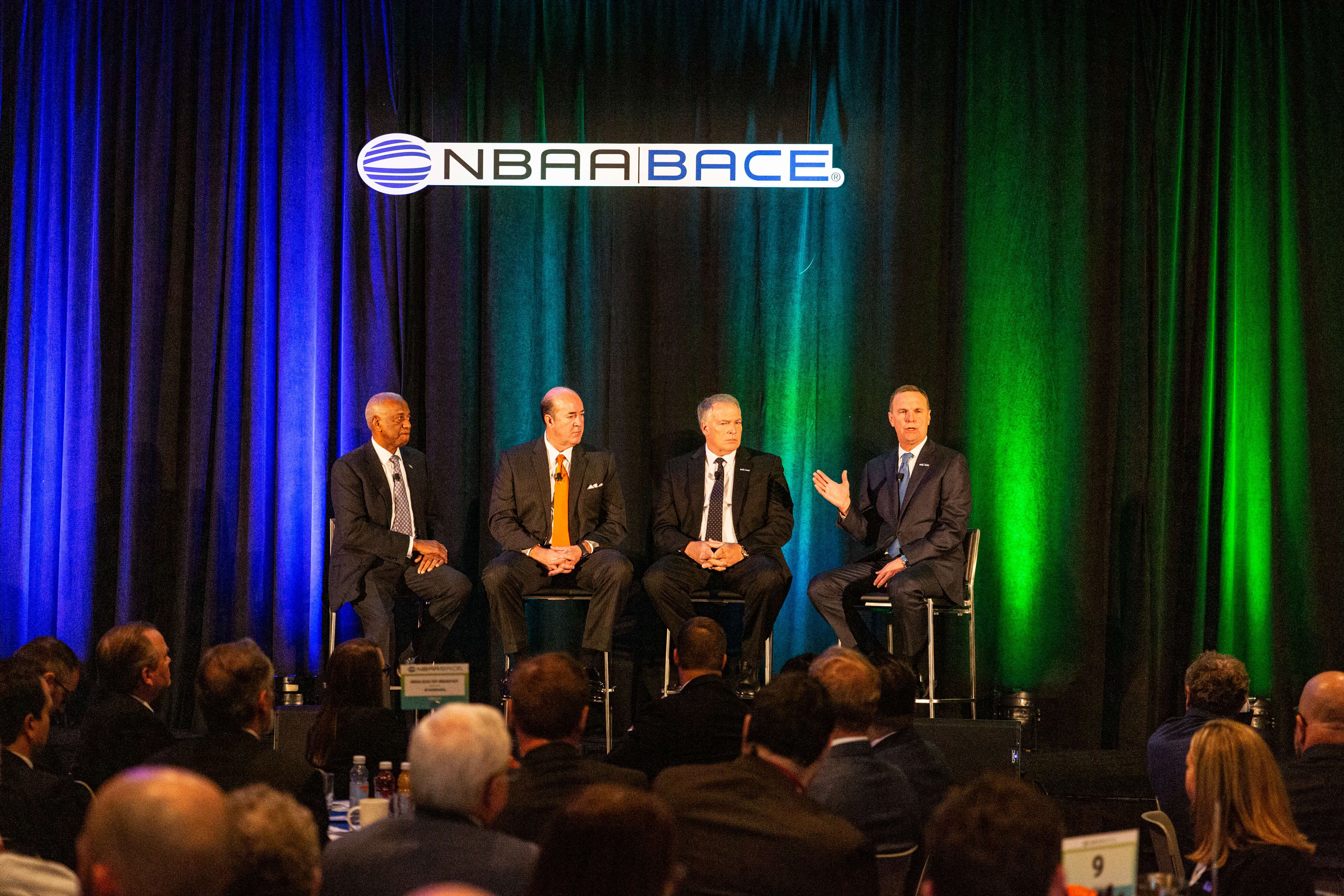 Observers suggested competition is unlikely to worry the two OEMs. Honeywell's latest business aviation forecast says 7,600 business jets, valued at US$248bn, will be delivered globally in the next decade. Some 42% will be in the large cabin category; 29% mid-size and 29% small cabin.
The largest market remains the US, with 36% of operators expected to reschedule new acquisitions within the first two years of the forecast period. European global demand over the next five years is expected to total 19%, reflecting slower economic growth and the continuing uncertainty of Brexit.
At the lower end of the market, Switzerland's Pilatus Aircraft, together with Pratt & Whitney Canada and avionics supplier Honeywell, celebrated a three-year collaborative effort to reveal the next generation, more powerful, quieter Pilatus PC-12 NGX.
The aircraft features a new PT6E-67XP engine and dual-channel integrated electronic propeller and engine control – a first for a GA turboprop. The new model, with 10% bigger windows and reclining executive seats, is available now and by the end of the show had already attracted three sales.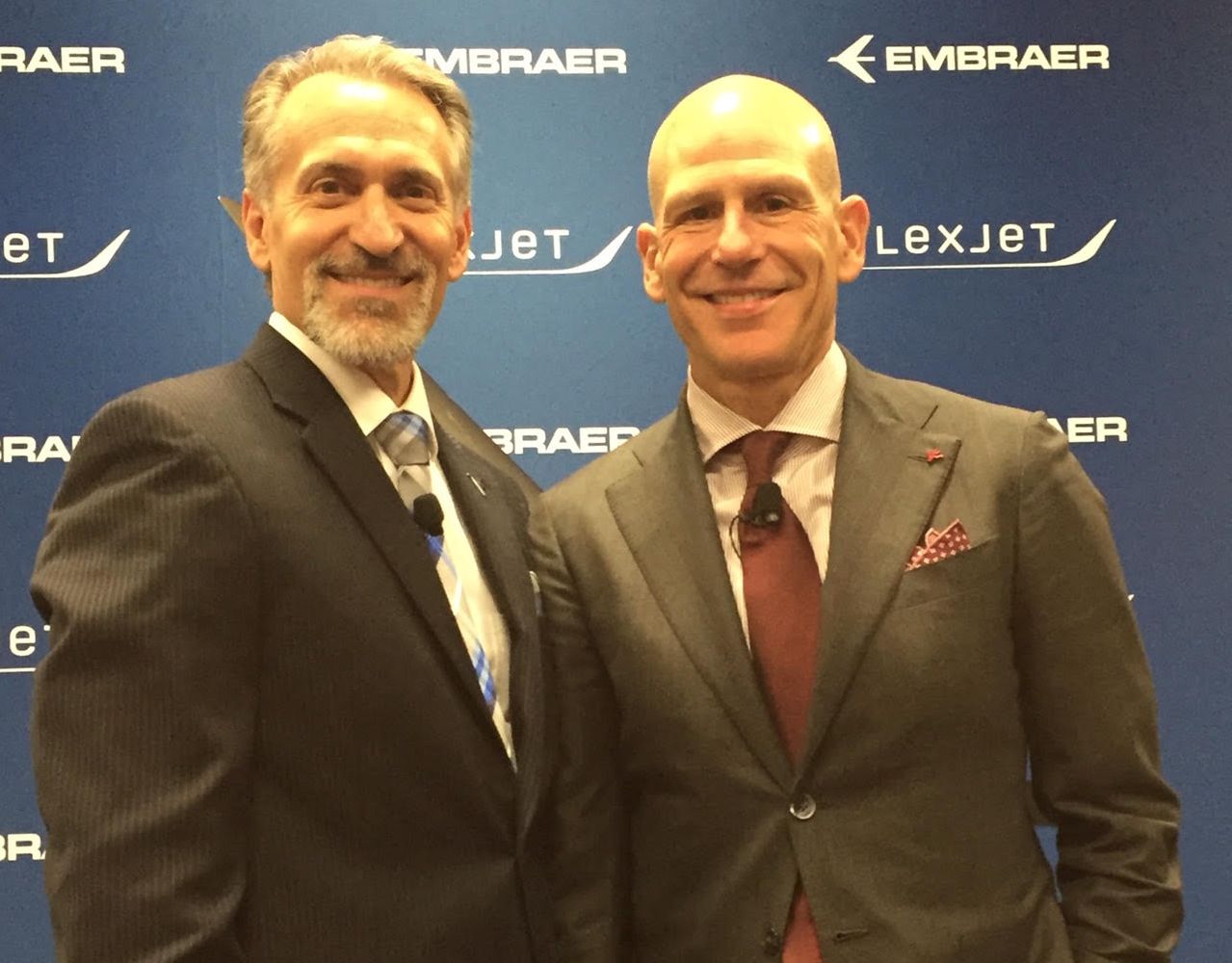 Embraer Aircraft president Michael Amalfitano announced a US$1.4m launch order for the mid-size Praetor 500 and 600 jets. Staging a friendly, armchair style Q & A, press conference, FlexJet CEO Michael Silvestro said he will confirm at EBACE 2020 how many aircraft will head to Europe. The announcement builds on a 16-year relationship between the two businesses, which began with first Phenom 100 US customer Flight Options in 2003.
UK based FlairJet, European launch customer of the Phenom 300 (and 100) in 2010, was acquired by FlexJet's parent Directional Group in 2016, to give the company its European AOC. Earlier this month, FlexJet announced the formal opening of a FlexJet Europe office in Mayfair, London.
In more good news for the UK, Inflite The Jet Centre, award-winning FBO and Embraer-authorised service centre, announced its European executive jet demo fleet (eventually to include the Praetors too) will relocate to its home at Stansted.
The upbeat mood in Las Vegas was infectious both in the halls and out on the static, where more than 80 aircraft were on display. As NBAA president and CEO Ed Bolen declared at the opening media breakfast: "There has never been a better time to get into aviation."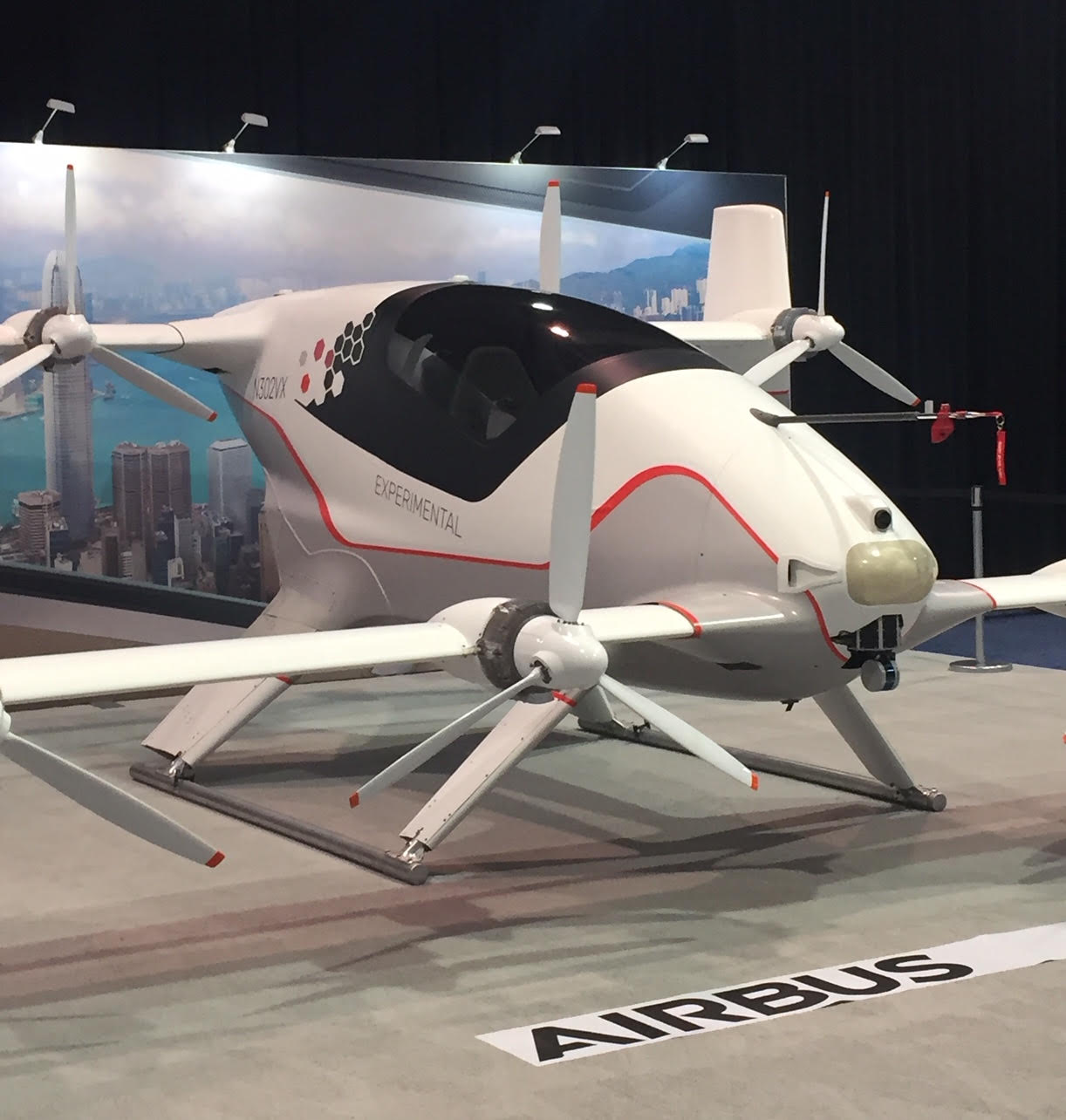 This year's show, attended by more than 23,000 visitors over three days, was indeed exceptional, with its firm focus on the future, from electric autonomous air vehicles (urban air mobility and unmanned aircraft systems) showing in an Innovation Showcase in the North Hall to sustainable aviation fuel (SAF).
The big question being aired in Vegas, where slot machines greet you as soon as you reach the arrival gate at McCarran International Airport, is when will these machines enter commercial service – and when will they make money? Sooner than you think – inside three years, according to experts in Vegas, with some cities already benefitting with UAM for delivering vital medical supplies. The Vertical Lift Group, says there are currently 215 new eVTOL non-helicopter designs in various stages of design and progress and inevitably more to come.
Innovative UK is second after US for eVTOL design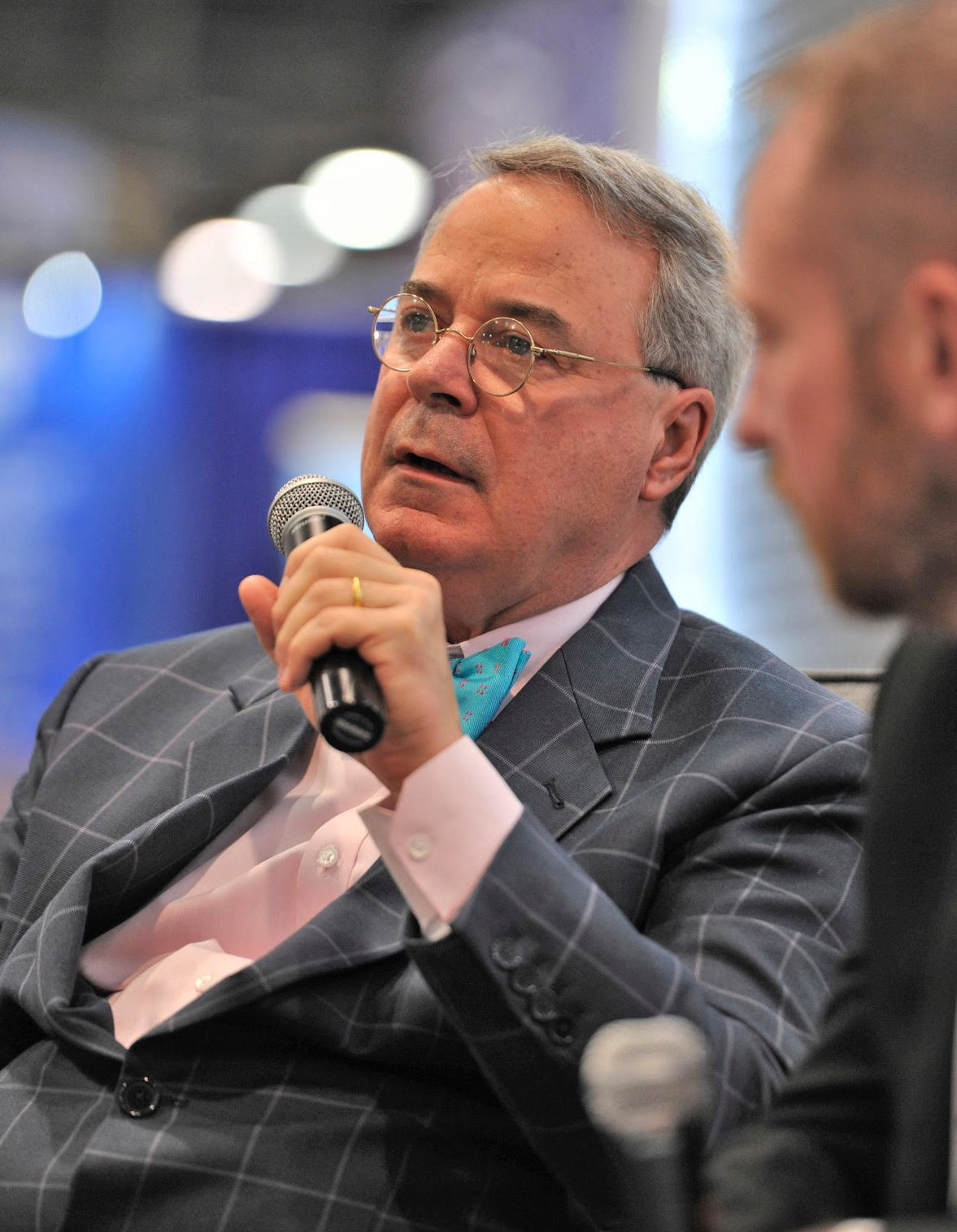 NEXA Capital Advisors founder and managing partner Michael Dyment, is co-author with NBAA on an extensive report, "Business Aviation Embraces Electric Flight", How Urban Air Mobility Creates Enterprise Value on the subject. He said the US is the biggest player with 65 designs, but innovative UK is the second biggest contributor, with 19.
One of these, Vertical Aerospace of Bristol, has the first eVTOL to be granted flight permission by the UK CAA. Its full-scale air-taxi prototype flew successfully in Llanbedr Airfield in Wales in August carrying 250kg and reaching speeds of 80kph. The company expects to unveil its first passenger model next year.
Dyment brought smiles to a few delegates' faces when speaking at the UAS 'Join the Discussion' by singling out Oxford – Cambridge and Stevenage – Gatwick as perfect examples of city pairs that would benefit from regional air mobility. He said: "Oxford – Cambridge is an example I always use. It has no air service and is a terrible 2.5hr car journey. We shouldn't attack downtown London, but there are plenty of regional air services that can be proven."
NEXA/NBAA's report reviews 74 cities around the world, forecasting the financial and economic business case for electric Vertical Takeoff and Landing vehicles by appraising infrastructure, regulation, GDP, congestion, current transportation networks and other factors.
The US may not be the first to embrace eVTOLs, suggested Dyment; first movers are likely to be Vancouver, Singapore and Tokyo, where water is prominent. Dubai is also likely to be an early adopter, with a government ready to invest in infrastructure and wanting to be cutting-edge.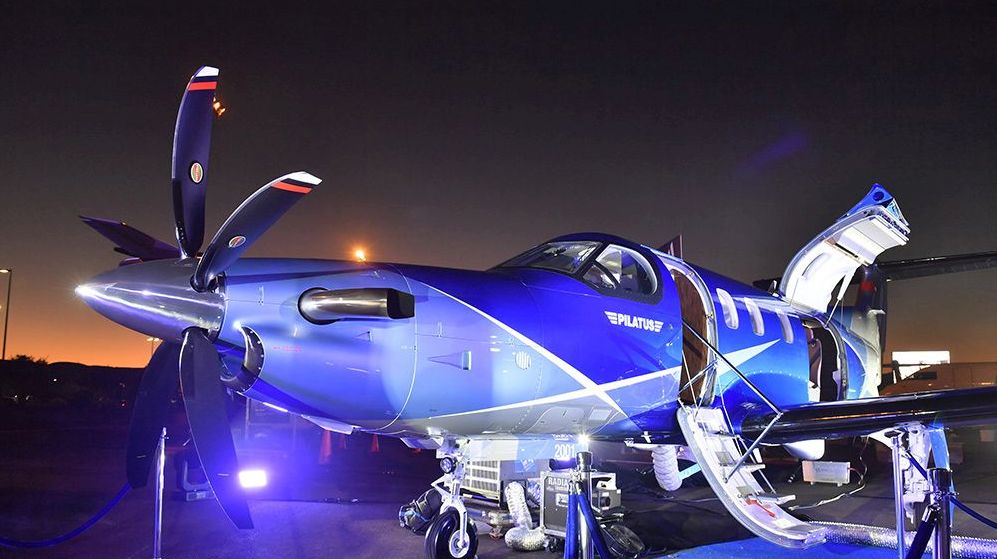 Sustainability was again a dominant theme at this year's gathering, with some 24 aircraft fuelling en-route with SAF, a non-fossil power source that can reduce aviation's carbon lifecycle emissions by up to 80%. An estimated 150,000 gallons of SAF were pumped into aircraft at Henderson Executive Airport, while NBAA and GAMA announced plans for a Business Aviation Global Sustainability Summit in Washington DC next March.
A lunchtime industry session organised by Aviation International News reiterated the sector is taking its environmental responsibility seriously. Industry goals include carbon neutral growth from 2020 onwards, 50% reduction in carbon emissions by 2050 relative to 2005 and fuel efficiency improvement of 2% a year until 2020.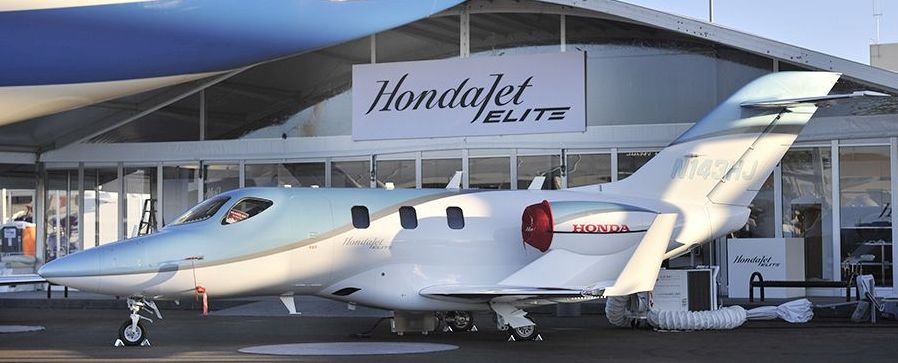 The single largest potential reduction in aviation's GHG emissions and the key to reaching those goals is through the broad adoption of SAF which can reduce CO2 emissions by up to 80% over the lifecycle of the fuel.
Commercial Aviation Alternative Fuels Initiative (CAAFI) executive director Martin Csonka highlighted the FAA and EASA had approved the use of SAF as a drop-in fuel. Many industry associations are on board too: "We just need to ensure business aviation professionals are aware and educated around its benefits and availability." The word is supply will match demand and prices, currently two to two and a half times more expensive, will decrease.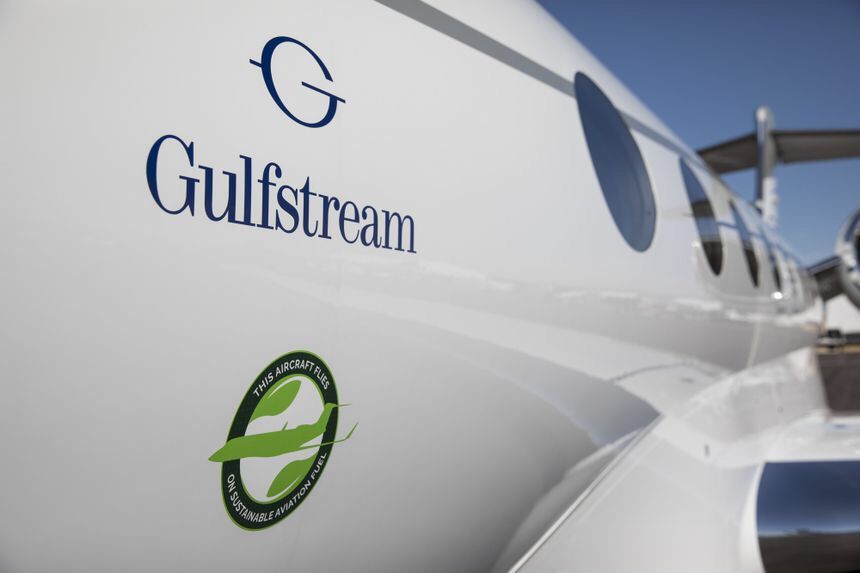 Since 2016, SAF ambassador Gulfstream Aerospace has been using a 30/70 blend of low carbon SAF in its daily operations. And since 2019, it has been offering SAF for private aviation customers on a regular basis at its Long Beach facility in California. In 2011, a Gulfstream G450 was the first business jet to make a transatlantic flight fuelled with SAF.
Gulfstream environmental and regulatory affairs and technical fellow Charles Etter urged: "We need to leave the world a better place than we found it. Earth is not a gift from our parents, it's a loan from our children."
Business aviation's focus on sustainability goes hand in hand with its heightened effort to attract more young talent into aviation, not just at NBAA but globally at the European Business Aviation Association (EBAA) through its Expanding Horizons initiative and at BBGA, whose recent Next Gen day at Stansted Airport College, trailblazing apprenticeships, was a resounding success.
Images supplied by Mark Wagner and NBAA.
OUR READERS' FINEST WORDS (All times and dates are GMT)
All comments are filtered to exclude any excesses but the Editor does not have to agree with what is being said. 100 words maximum
---
No one has commented yet, why don't you start the ball rolling?
---