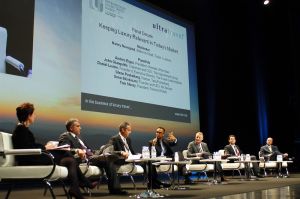 Hanging over the entrance to the 2009 International Luxury Travel Market swayed an enormous banner proclaiming "Definitely Dubai". It was just one of the many statements stimulating lively discussion and debate at the annual meeting – this year attended by thousands of luxury travel professionals including over 1,200 suppliers, 214 stand holders, and more than 1,100 international buyers. The floor was busy. The mood upbeat.

Dubai particularly epitomises everything about the glitz of what luxury represented in the early nineties. However, at the opening forum a range of senior figures from the industry questioned the definition of luxury in today's climate and suggested that the concept has felt a backlash in response to the economic crisis. Tom Storey, President of Fairmont Hotels, opined that "luxury is in the eye of the beholder." What is suitable for one may not be for another. Andrés Ergas, President of Nomads of the Seas, proposed luxury is "about giving people a new dimension, anyone can have a spa at a hotel, real luxury is being helicoptered onto a glacier and having a superb massage submerged in nature. These days, it's all about creating a memory. There was no doubt that luxury is about exceeding expectations and needs. However it is essential to know what these needs are and these are deemed to have changed.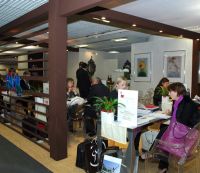 Kristi Jones, President of Virtuoso argues the hotel industry is lagging behind in using technology to gain greater understanding of client requirements. Technology used well can personalise the "wahoo" factor. Use of effective technology within a fully integrated system means you can go that extra mile to ensure future business, "clients expect a seamless experience and technology can fulfil this role," Jones continued. The next generation of buyers will review, buy and inform about their travel experiences in a very different way. Social networking sites, responsible ethics and population growth will ensure travel purchasing will be driven by different practise and those that respond to these drivers will be successful, ignore them at your peril.

Gone are the days of brash ostentation and the future lies with value. Daniel Levine, trend expert from The Avant Guide Institute argued that travellers are "more value conscious and more conscious in their values". Value is no longer just about money, but relates to experiences, memories and even social values. It is these the clients now seek, and must be matched by those looking to attract buyers. Personalisation of these values will be key to future success in the market, as Ergas continued "it is more about the software than the hardware."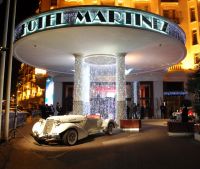 Offering special discounts, or products tailored to an individual buyer, is more valuable than the customary champagne on arrival. Personalisation is also particularly relevant to the changing demographics of the luxury traveller. What is popular with Western luxury travellers differs immensely to Chinese and Indian visitors who are anticipated to form an extensive part of the future luxury travel population.

This growing demographic will also contribute to an increase in scarcity of destination and as such increases in price. The future may see a time when sites such as Machu Pichu, or the Antarctic, may require booking years in advance, so creating an elite new set of travellers. The super rich of course are looking further afield and Tom Storey of Space Adventures commented "we've sent more clients into space in the last 12 months than in the last three years – the eldest being 88."

Special guest speaker astronaut Dr Buzz Aldrin gave a passionate talk about the potential for space expansion suggesting governments really need to commit to programmes if the world is to be in a position to develop colonies on other planets. Maybe a step too far in the future of luxury travel in the current climate but it came the same week as Richard Branson unveiled Virgin Galactic's VSS Enterprise in the Mojave Desert. Branson predicts that economies of scale will ensure the opening price will drop enabling larger numbers of thrill seekers to take a flight. The future is perhaps nearer than we think.

Unlike last year where the global depression hung a dark spectre over Cannes, this year's ILTM was more optimistic. Jennifer Fox of IHG said "booking rates are back to normal, even if rates aren't where we'd like them to be" and Guy Crawford of Jumeirah added "we are at the end of the beginning", an interesting comment from a business with its main stake in the beleaguered Dubai.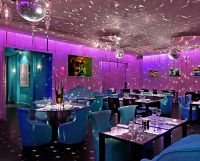 Out on the exhibition floor buyers appeared more focused this year with less pre-arranged appointments missed and increased walk-ons to exhibition stands. Businesses are already showing signs of moving towards personalisation for their clients. "We met a number of buyers who have responded to clients private jet requests whilst in previous years saw it as fringe to their business," said Jon Ingi Jonsson, Managing Director of Icejet, the European private jet company who flew an ILTM selection of VIP buyers in and out of Cannes for organisers Reed Exhibitions. Nigel Hack, Managing Director of luxury travel designers Madrid and Beyond, confirmed this saying "agents had a real sense of purpose about them this year. We were pleased to see more long haul agents and noticed a rise in attendees from Brazil." As a buyer Farzana Dobbs of London-based agent The Travel Gallery commented, "there was a refreshing sense of optimism this year. ILTM left me with a level of confidence that the industry are determined to work together to grow sales and improve margins in the year ahead." Travel Gallery is a prime example of how agents can offer clients more than just value for money. Their new Sri Lanka programme offers visitors a chance to work within the local community so feeling more involved with the destination. "Whilst we don't anticipate strong demand for this type of holiday, there is a niche there to be met and it gives us an opportunity to provide help and advice to poor communities in Sri Lanka."

Cannes itself seemed unaware of the client's search for social values as the ILTM parties were as extravagant as ever, and the hotels as glamorous as always with many undergoing renovation and reforms to satisfy the ever more demanding client. Whilst the Majestic, Carlton and Martinez continue to offer sartorial elegance we chose the funky option and stayed at the uber-cool Hotel 3.14. Yes it had sparkle, from the glitter-balls in the public toilets, yes it had opulence in the fabulous crystals hanging from the ceiling and yes it had style, housed in a fabulous art deco building. Four colourful canaries were a talking point behind a mirrored bird house in the jade and purple reception reflecting the sparkly stones in the floor.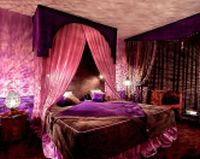 What it also had was a real sense of fun and humour about it. If as Glenn Pushelberg of hotel design house Yabu Pushelberg suggested hotels are as much about "the feeling they give you," then Hotel 3.14 is undoubtedly a master at making you smile. The special touches such as the turquoise sacred cow in reception, or the "love box" awaiting the passionate in their bedrooms, add a sense of fun. Each floor is a continent and coloured accordingly. Yet there is nothing lost in comfort, perfect service and attention for its guests. In this writer's opinion in a world gone crazy for opulence, the Hotel 3.14 perfectly enhances the guests feeling of fun, sensuousness and being cared for, all at once. We've already reserved our rooms for next year….

Jane Stanbury & Alison Chambers
www.emeraldmedia.co.uk
www.iltm.net www.3-14hotel.com
OUR READERS' FINEST WORDS (All times and dates are GMT)
All comments are filtered to exclude any excesses but the Editor does not have to agree with what is being said. 100 words maximum
---
No one has commented yet, why don't you start the ball rolling?
---