Champa Magesh, managing director Amadeus UK and Ireland, is responsible for overseeing business strategies across all channels in corporate and leisure travel. She joined in June 2015 from American Express Global Business Travel, where she was vice-president and general manager UK & Switzerland. She has held leadership roles in high-tech travel-orientated organisations, including WorldPay and Cisco Systems.

Looking ahead: empowering travellers from start to finish.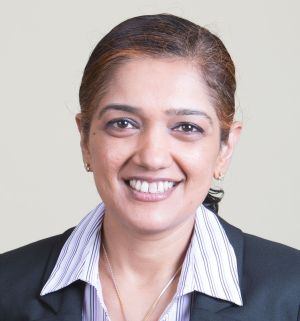 The pace of change in the travel industry is accelerating fast. Today's travellers have a wealth of options at their fingertips when it comes to searching and booking travel. But can there be such a thing as too much choice?

Travellers today have so many options that it can become intimidating. Consumers have come to expect to be able to search for almost anything on the internet and find relevant results almost instantaneously. With so much data available, the next challenge for the travel industry will be in optimising search and booking channels to anticipate the travellers' needs, meaning even more personalised travel experience.

Business travellers have come to expect a similar experience when booking leisure trips. The difference is that corporations need to take into account travel policy limitations. Personalisation therefore has an added role in business travel, to further fine-tune travel options for travellers based on both their preferences and company policy. We'll see technology being introduced that empowers business travellers to have more control over their own experience while remaining within policy, whether this is in simplifying the searching and booking process or by automating the reconciliation of expenses post-trip.

Getting to know the traveller

We'll also see the continued rise of the sharing economy, major players such as Uber and Airbnb are becoming more popular with business travellers, with Airbnb having recently signed contracts with a number of global travel-management companies. As the sharing economy grows, the need for both greater flexibility and optimised journey customisation will also increase. Sharing economy services, and the data they collect, will continue to be embraced by companies looking to provide a better level of duty of care and better understand the needs of individual business travellers.

The travel experience is no longer centred on the in-trip experience; today, the traveller's experience pre-trip is now seen as a key component for customer satisfaction. The focus is therefore shifting towards providing a total end-to-end experience. Travellers expect to be able to search and book an entire journey from their mobiles or tablets, and business travellers want the entire trip to be managed and for all the necessary information, on flights and hotels, to be accessible from a mobile device.

The retail industry provides a great example of how companies can harness data and analytics to extract valuable insights into consumer behaviour. By monitoring search and buying habits, retailers have been able to adapt content and choose the best-selling channels that cater for their own specific audience. The travel industry has begun to model itself on the retail experience, with airlines, for example, relying more on cross-selling and upselling services. Business travellers will be particularly receptive to the cross-selling of transport and accommodation such as a train connection at the airport. For today's traveller, it's not always just about the journey. Destination services such as spas or restaurants have an opportunity to weigh-in on offering an enhanced traveller experience.

It's therefore important that the key players in the travel industry keep up with trends and developments in the retail space. Demographics are becoming less relevant, with travellers expecting more contextualised options. By maintaining up-to-date intelligence about the traveller, travel providers, agents and corporations themselves will be able to personalise offerings to individuals. This next stage of hyper-personalisation will see the traveller getting what he or she wants at any given time.

Empowering the traveller

A big focus this year in the corporate travel space has been on travel and expense (T&E) optimisation. For any business traveller, organising and reconciling expenses after a business trip can often be time consuming and inefficient. With this in mind, mobile will continue to play a central role in the travel sector, allowing travellers to have more control over their whole trip experience. Integrating mobile T&E technology will save valuable time reconciling expenses like meals and taxi receipts on the go.

However companies have often struggled to gain real visibility on the cost of business travel, and accurately monetise the value of business trips against the costs. Early next year we'll be releasing a thought leadership paper that looks at the real ROI of business travel. It will aim to help corporations, especially those with high travel expenditure, understand where they fit into the broader T&E process, and offer insights into how they can better optimise the entire corporate travel process.

As business travellers' priorities and preferences shift, effective use of technology and data should be at the forefront of everyone's minds, from airlines and trains to travel managers and agents. 2017 will see the optimisation of mobile tools and solutions that arm travellers with options that are contextual, and based on their ever-changing needs, and also corporations with the insight they need to forecast accurately and ensure travellers are in policy. The modern traveller values relevance, and technology and data will enable both travel providers as well as corporations to better understand their changing needs and provide more relevant services.

Champa Magesh – December 2016
OUR READERS' FINEST WORDS (All times and dates are GMT)
All comments are filtered to exclude any excesses but the Editor does not have to agree with what is being said. 100 words maximum
---