14 SEPTEMBER 2009
BTN DISTRIBUTION
BTN also goes out by email every Sunday night at midnight (UK time). To view this edition click here.
The Business Travel News
PO Box 758
Edgware HA8 4QF
United Kingdom
+44 (0)20 8952 8383
info@btnews.co.uk
© 2021 Business Travel News Ltd.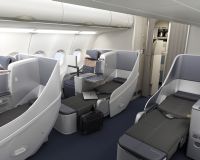 BRITISH AIRWAYS is gradually releasing details of its new 32-seat Airbus A318 service from London City Airport (LCY) to New York JFK via Shannon. Artist impressions of the interior (shown here) indicate that the cabin will be an updated version of the traditional Club World product with the passengers sitting side by side, rather than the staggered layout now used in long haul which allows for those sitting by the window to get out without disturbing a travelling partner. BA says that there will be special lounge facilities within the gate, presumably similar to that offered for Concorde, but incoming passengers will not have the luxury of the popular arrivals lounge, a welcome attraction at Heathrow from an overnight flight. Whilst breakfast will be served it is possible that vouchers might be given out for the LCY restaurant. Travellers will have to get off at Shannon during a 45-minute stopover, thought by some to be unnecessary. US immigration could easily come on board and verify details from the passenger lists they already have. According to Flight International the cockpit crew will officially start their day at Heathrow, which will mean a change of pilots at Shannon. www.ba.com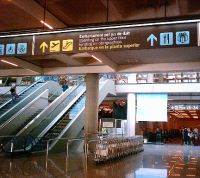 BMI, now owned by Lufthansa, is to withdraw its Heathrow to Palma (Majorca) flights on 3 November and the parallel service to Venice on 15 November. The two route closures are the only international ones the airline has made this year, in what it calls "exceptionally challenging trading conditions." The airline points out that it has in fact been positive including increased capacity between Heathrow and Tel Aviv, with the airline now offering double daily flights as well as the launch of a five days per week service to the Ukrainian capital city of Kiev. www.flybmi.com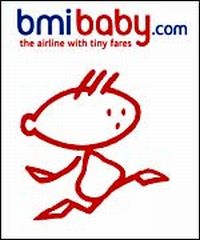 EAST MIDLANDS AIRPORT (EMA) has quickly cancelled out the loss of easyJet, its three aircraft and a whole bunch of routes (see AERBT 7 September). bmibaby, already resident at the airport, has quickly come in with three more aircraft and eight new destinations. Alghero (Sardinia), Barcelona, Bastia (Corsica), Cork, Dubrovnik (Croatia), Malta, Newquay and Venice, are added and Geneva and Prague go all year round. The new flights will add 40% to the bmibaby EMA throughput serving 24 European destinations. www.bmibaby.com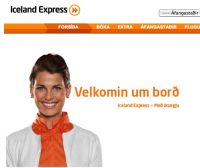 ICELAND EXPRESS is to re-commence flights in November between Stansted and Keflavik International Airport, Reykjavik. The twice weekly operation will be in addition to the daily Gatwick service and follows the recent announcement of a new route from Birmingham International Airport. Matthias Imsland, Iceland Express CEO, said: "We have always had good relations at Stansted Airport so it seemed only natural to fly from there once again. Also, we were getting lots of requests to move back to the airport from our customers who used to use the service regularly." Iceland Express used to fly between Stansted and Reykjavik until the airline moved operations to Gatwick in May 2009. www.icelandexpress.com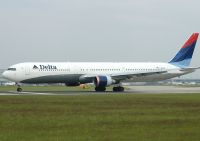 DELTA is to drop its daily Manchester – New York JFK service at the end of the year which leaves the the field to Continental and their seven days per week services to Newark, New Jersy, in many ways an easier journey into Manhatten than JFK. Pakistan International goes twice weekly to Kennedy. Delta will continue with its daily Atlanta operation, that airport the largest US hub for connecting flights. The airline also flies to Atlanta from both Gatwick and Heathrow, and from LHR also offers Detroit, JFK and Minneapolis. The decision by Delta is a further blow to Manchester which earlier this year lost its bmi transatlantic operations. www.delta.com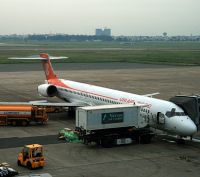 EVA AIR and its regional subsidiary UNI Air has begun operating scheduled flights from Taiwan to China. The two carriers serve 12 destinations and fly 19 routes to China's major cities, including Beijing, Chengdu, Dalian, Guangzhou, Hangzhou, Kunming, Ningbo, Qingdao, Shanghai, Shenzhen, Tianjin and Xiamen. Services to Chongqing and Wuhan will be added from 28 September, bringing the airline's combined frequency to 55 flights per week. In addition to Taiwan's premier gateway Taoyuan International Airport, Taipei, business and leisure travellers can also connect to Chinese destinations via Taipei's second airport Song Shan, Taichung, in the centre of the island and Kaohsiung to the south. EVA operates Boeing 777-300s, Airbus 330-200s and Boeing 747-400s for the majority of services. UNI Air uses MD-90s for flights from Kaohsiung, Song Shan and Taichung. From London the airline serves Taiwan six times per week via Bangkok. www.evaair.com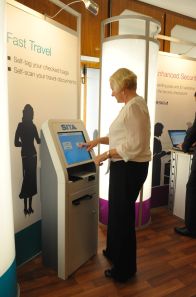 SITA, the aviation IT and communications specialist, has signed a five-year contract to provide the equipment and infrastructure for both agent check-in and passenger self-service kiosk check-in for the Airports Company South Africa (ACSA), which operates ten of the country's airports and handles 98% of South Africa's commercial air traffic. The $35m programme will immediately benefit the three international airports in Cape Town, Durban, Johannesburg, and the local airport in Port Elizabeth. South Africa is preparing to receive an estimated half a million visitors for the FIFA 2010 World Cup including England who last week secured a place in the tournament. www.sita.aero
IN BRIEF followed by this month's road test, Peugeot's successful revised 308CC


BCA: British Car Auctions report that used car sales have been hit by the recession, some 42% out of 2,000 motorists surveyed reporting that they will not be replacing their cars until the economy picks up. The effect of the Government scrappage scheme and reduction of new sales seems to have actaully pushed up values of second hand cars.

CITROEN: Colour satellite navigation has been introduced as standard on the executive class Citroen C5 VTR+ model.

FIAT: the Fiat 500 has won the Auto Express Best City Car award for the second year running. For the previous four years the award had gone to the Fiat Panda.

PEUGEOT: Peugeot will be launching its new 3008 model range this November. A cross-over family type vehicle, slightly longer than the 308 model range, it combines MPV, SUV and hatch back characteristics and will be offered with a range of six engines and three trim levels with prices from £15,995. A 5-star NCAP safety rating has already been achieved.

VOLKSWAGEN: A special Match version of the Volkswagen Touran compact 7-seat MPV has been introduced. Priced at £19,515 on the road it features £1,600 worth of additional equipment – including satellite navigation, park assist with front and rear parking sensors – for only a £500 premium.

TOYOTA: Over 2,000 orders have been received in the UK for the new generation Toyota Prius hybrid model, up to 10% involving Scrappage deals. Emission
levels as low as 89 g/km are claimed.

VOLKSWAGEN: The new Polo small hatch back model will be launched in the UK this October. ESP will feature as standard on all models. Prices will start at £10,035 for the 1.2 S 60 PS 5-door. A cheaper 3-door will follow in December.


PEUGEOT'S BEST EVER COUPE CABRIOLET

Cars with metal folding roofs were pioneered by Peugeot in the 1930s though the contemporary accounts I have read about their early efforts gave me the impression that success was overshadowed by the many other inventions that abounded in the car world at that time.

Thus it was not until the dawn of the 21st century that this always forward thinking French car manufacturer got back to offering cars with this sort of roof in the form of the diminutive 206CC. It appeared a daring venture when the car was first spied at motor shows, possibly a very small niche market for a car based on a versatile mass sales hatch back, but surely one that would not pay its way?.

It did not take long before heads were being turned in more than one party; those of the motor industry who saw the burgeoning sales of the Peugeot product and those eager motorists craving a bit of spice to their motoring.

Despite diminutive dimensions the Peugeot 206CC and its successor the 207CC have been in great demand but for those seeking a bit more creature comfort in the way of larger interior space Peugeot expanded the exercise to create first the 307CC and this summer the 308CC. Viewed side by side there is a lot of similarity between the 307 and 308CC though this latest folding top Peugeot benefits from much smoother styling and, importantly in my view, the vastly improved standards of finish that has permeated though the current range of Peugeot products.

Here is a class act; that looks the part from all aspects and close examination when sitting in the exceptionally comfortable figure-hugging driving seat gives an impression of a premium class automotive product. I can see potential buyers being both attracted by the quality and by the lifestyle that this car provides.

The body concept is just the same as the 307CC in so much as it can easily double as a fully open cruiser or a snug coupe at the touch of a switch and in a sufficiently rapid action roof changing operation that is able to respond to the vagaries of the British weather. The deeply raked windscreen allows air flow to pass over the top of occupant's in a manner that hardly ruffles a hair on the head and with such uncanny quietness that civilised conversation can be carried out at motorway speeds. An Airwave temperature controlled neck heating system (standard across the entire model range) is more of a comfort than a gimmick.

Unless you are young and relatively small of stature the two rear seats are not a lot of fun. Leg room is tight, the wind when in open top mode can buffet you a bit and the back of the large glass rear window encroaches on your head space when the roof is closed. I would best describe this one, (in company with most of its obvious rivals) as an occasional four-seater.

On offer is a range of variants powered by proven Peugeot mechanical packages; you can have diesel or petrol with combinations of manual 6-speed gearboxes or a responsive automatic and four specification packages – Sport, SE, GT and GT 100.

Power outputs range from 110bhp up to 150 and for my drive I used the mid-range 1.6-litre petrol fuelled THP version producing a very willing and refined 140bhp and driving the front wheels through a very responsive 6-speed automatic.

This proved a sensibly equipped version with items like automatic headlamp actuation, rain sensing wipers, rear paring sensors, cruise control with speed limiter, six SMART airbags (NCAP safety rating is an impressive 5-star) and a category 1 Thatcham alarm system. Cosmetic touches include retro-styled instrumentation and lather covering to the not quite round steering wheel.

This is a cruising car rather than an outright sporting machine but that does not mean that there is nothing for the discerning driver.

The platform and running gear has a very good pedigree which ensures a positive and fairly light feel to the controls, very good road grip, a competent but firm ride and a very satisfying turn of performance. Peugeot claim a top speed of 127mph with 62mph (100kph) reached in a passable 12.4 seconds. That's good for a car that carries a bit more weight than the comparable hatch back version and also commendable is a combined fuel consumption of 34.8mpg.

The enduring easy driving and civilised character that has been the hallmark of all these modern generation Peugeot CC models is strongly evident with this particular car to a degree that owners accept that limited rear accommodation, the stretch to close the large and heavy doors and are also inventive in utilising what is a better than average for the class luggage capacity when the two-part roof is stowed.

It is evident that this latest 308CC Peugeot has staked an even stronger claim to this sector of the market.

Main Rivals: Audi A3 Cabriolet £1.6 Sport £21, 745, Vauxhall Astra 1.6i Twin Top Sport 113 £20,565, BMW 118i ES Convertible £22,460, VW Eos 1.4 TSI 160 SE £22,110, Ford Focus 1.6 CC 1 £20,745.

STAR RATINGS

Performance 9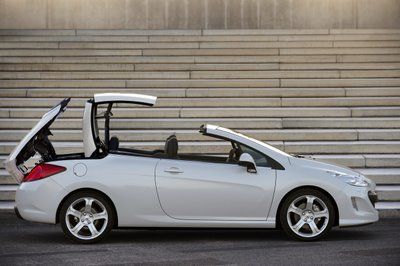 Handling 8
Transmission 9
Noise 9
Economy 9
Ride and Comfort 8
Accommodation 8
Styling 8
Brakes 9
Finish 9
Price: From £22,295 on the road.