John Burke has long covered Latin America for several media, ranging from Reuter's Television to Travel Trade Gazette. With the Olympics due in the summer, and also sadly the zika epidemic concerning infection during pregnancy, it seemed a good idea for John to review an immense continent that has something for everyone. Nothing detailed but the Iguassu Falls should be on everyone's wish, and Macchu Pichu is on the editor's list.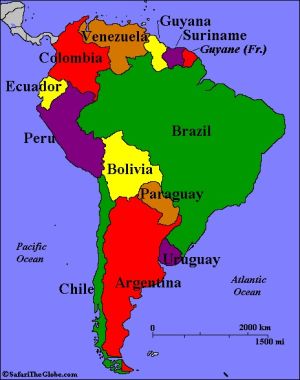 South America is more diverse geographically than any other landmass, besides having a distinctive culture, yet it remains the Cinderella of intercontinental tourism. Straddling the Equator but also closest to Antarctica, the continent's superlative features range from the longest of all mountain ranges, the Andes – boasting the loftiest peak in the western or southern hemispheres – to the Amazonian rainforest with the largest river system on earth.

There are sandy beaches all the way down the Atlantic littoral while the Pacific coast has a longer stretch of fjords than Norway. Atacama is the driest of deserts, and the world's highest features include Lake Titicaca linking Peru to Bolivia and the Angel Falls in Venezuela, while Iguassu's 275 cascades produce an unrivalled average flow.

Yet annual visits to the Argentino-Brazilian waterfalls only recently passed one million whereas Niagara has long had 12 times as many. The two countries sharing Iguassu barely get 6m tourists per year, and out of the respective totals 30% are Argentines crossing into Brazil, while 17% are Brazilians going in the opposite direction.

Most visitors to either country are various Latin Americans, although Argentina gets another 17% from Europe and 10% from the USA or Canada. A slightly lower percentage from North America constitutes Brazil's second-largest market, followed by Germany and Italy at 4% each.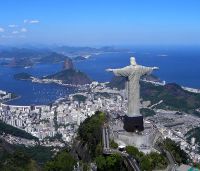 Chile and Peru each get 3½m visitors with Colombia not that far behind, but the figures for Paraguay, Bolivia and Venezuela plus the three Guianas are negligible. South America's aggregate is only 27m annual foreign tourists, so that all these figures compare poorly even with the nine Latin nations to the north.

Mexico alone gets 30m, and a total of 8½m are drawn to the tiny republics of Central America, while Cuba and Santo Domingo in the Caribbean get 2½m and 4½m respectively. Even the total of 70m for all 19 republics of Latin America only just matches arrivals in the United States, and also compares poorly with 60m visitors to Spain and 84m to France.

Two examples suggest an even wider shortfall in business travel. The first is that Brazil, the world's fifth country by area and population, ranks eighth behind South Korea with US$31bn spent, and that represents 60% for the whole of Latin America. Secondly, whereas business brings most of Brussels' 3m visitors, Uruguay gets only the same total, largely on its riviera, although the capital, Montevideo, is home to three inter-American organizations.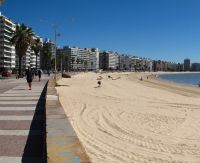 The continent's erratic economic development, on top of distance and other geographical obstacles, are what has held back intercontinental air travel, although Avianca of Colombia is the world's second oldest carrier, founded in 1919. Even the airport at São Paulo, the biggest metropolis of the southern hemisphere, ranks 30th among the world's busiest airports with 42 carriers from 28 countries.

South America has no hubs like Singapore, Amsterdam or Miami, and there are no direct flights from Europe to smaller capitals like Quito. La Paz (Alto), the world's highest international airport, is served by only a dozen carriers flying to six regional capitals plus the customary Miami.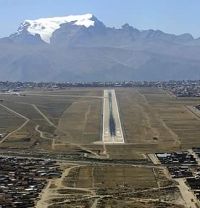 Ground transport is also limited, and such railways as remain in Argentina and elsewhere are short and slow, although there should soon be a high-speed train between Rio and São Paulo. Even the historic trans-Andean lines from Lima to Huancayo, from La Paz to Arica and from Santiago to Buenos Aires no longer take passengers, although the last two capitals are connected by the Pan-American Highway after it snakes down the Pacific coast.

Most of South America's inter-city roads are only two-lane, some routes being dangerous. Access to the Inca site of Macchu Pichu has improved, but Peru has still not built its inland highway. On the other hand, accommodation is plentiful and reaches 5-star in cities and such resorts as Punta de Este whose revenue contributes one-tenth of Uruguay's domestic product.

Brazil's figure is 8½%, largely because three holidays out of four are domestic, although 5m Brazilians now spend US$25½bn abroad, putting their nation 10th for outgoing travel.

Tourism is a mere 3½% of the economy in Venezuela despite the longest stretch of sands on the Caribbean, but any hope of development has been quashed by political instability – something that also affects Ecuador, Colombia, Bolivia and Argentina. Crime is a major deterrent to travel anywhere in Latin America, especially the drug-wars in Rio and Mexico.

For mass-tourism, South America is the continent of tomorrow.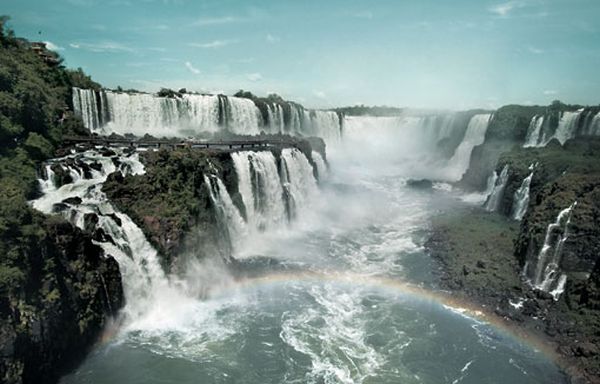 OUR READERS' FINEST WORDS (All times and dates are GMT)
All comments are filtered to exclude any excesses but the Editor does not have to agree with what is being said. 100 words maximum
---
David Pryke,
Interesting that you have altitude in feet and length in metres. Please ditch the imperial measures - I did 40 years ago!
---
Edward Harrison, UK/Yeovil
I can't help feeling that part of the problem is that the continent is classed as "not newsworthy" by much of "the media". It means people don't ever think about it. When the meadia do mention Latin America it's almost always in a negative way; eathquake in Chile, currency crisis in Venezuela, drugs etc. you rarely hear about the fabulous places you can visit. And even experts can be unhelpful. It is possible to travel by train (expensively) in Peru http://www.perurail.com/; the Argentine goverment is spending on railways for the first time in years and reinstating long distance passenger trains. Long distance buses on many routes have sleeping berths (as well as cheaper seats). The challenge is half the fun!
---