Your editor in chief (and his wife) definitely come into the age group of the 'silver traveller', loosely defined as the 50+ age group, or the 'baby boomers', born in an age of true austerity, during or soon after the Second World War, but now a large market of their own with funds available, of which the travel industry is very aware. Saga Plc personifies this area of the leisure business. 'Silver Travellers' are often members of 'The SKI Club', happy to 'Spend the Kids Inheritance'.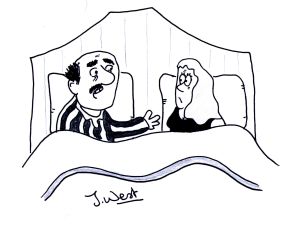 Silver Traveller Advisor has now published its industry report, a comprehensive review of the market for the mature fraternity. The survey took from 1-31 August 2015 and was completed by 480 Silver Travel Advisor members.

John Carter, the veteran TV reporter from the days of Wish You Were Here and The Holiday Programme, fronted a presentation at charity Age UK (which used to be known as 'Age Concern' and 'Help the Aged') in their Euston headquarters.

Silver Travel Advisor was created in 2011 by Debbie Marshall, former MD of CV Villas and Crystal and Thomson Ski, following a 30-year career in the travel industry. It serves to support and inform the mature traveller regarding opportunities relevant to their lifestyle and offers a forum to their travel, leisure and holiday experiences. It is written by mature travellers for mature travellers offering impartial advice, provided by a team of travel industry professionals. Silver Travel Advisor also partners Age UK and provides all travel and leisure content for their website.

The 'silver traveller' is now an important part of the travel market, 80% of older travellers spending £1,000 or more on a holiday, while more than 50% would spend over £3,000 per person, including 20% who would spend upwards of £5,000 according to the survey.

The following statistics put it all in perspective:

• 17,000 people turn 50 every week in the UK.
• The over 60s account for over 25% of the population in the EU, and over 33% in Japan!
• The UK has an ageing population, with over 11.4m aged 65 or over (17.7% of the UK population). This is a growth of 47% since mid-1974.
• Expected 65% rise in over 65s by 2033.
• The number of people aged 75 and over has increased by 90% since 1974.
• Over 75s currently make up 8% of the population.
• The population of people over 70 projected to double in the next 30 years.
• There is a growing number of 'children' in their 80s who still have living parents.
• The over 85s are the fastest growing age group in the UK.
• It is projected that the over 85 group will treble in the next 30 years.
• The number of centenarians in the UK has increased 50-fold in the last 30 years.
• One in three babies born today will live past 100.
• Time magazine says people born today could live to 150.
• Life expectancy increases by five hours every day.
• 19th century death rate equals current 21st century divorce rate.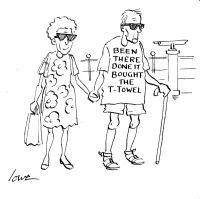 The survey contributors were given a choice of multiple options of how to spend it, and results include over 50% aspiring to see the Northern Lights, around 30% opting for a round the world cruise, 20% who would choose a weekend in Venice and 27% who prefer to spend their time exploring the Scottish Highlands.

Nearly 50% of the mature travellers surveyed chose City Breaks as their favourite type of holiday, a third selected beach holidays and around a quarter cited ocean holidays.

Debbie Marshall had this to say: "Mature travellers are going further and more often; over 80% of the nation's wealth is at the disposal of the over 50s and it's clear from the survey that they want to spend, spend, spend on travel and holidays.

"Around 60% of older travellers research and select their holidays online, with most stating they would be influenced by online reviews, although a third still prefer to book their holiday over the phone or with a travel agent".

Highlighting some more of the statistics revealed by the survey, Debbie Marshall said:

77% travel with a partner
13% are solo travellers
35% would considering traveling alone but do not
10% go with family or wider group.

And highlighting how they book, she said:

62% use the internet
50% look for special offers online
60% book online
23% book by phone
13% visit an agent.

Debbie made it clear that travel companies need to better understand the needs and desires of the older traveller.

"The over 50s want memories and experiences, whether it's yoga, art, river cruises, or even romance. Yes, some 1.3 million people over 50 are looking for a new partner," she said.

"Older travellers are also loyal, not just to the same brand but they often like to have the same room and the same cabin. Above all, they want consistency."

Silver Travel Advisor claims to be the only travel review and advice site specifically for the over 50s. The site offers a forum for ageless travellers to exchange travel and holiday experiences and to find out about destinations and different types of travel. Membership is free and includes regular e-newsletters, exclusive offers and competitions and travel and holiday advice from Silver Travel Advisor's travel professionals. www.silvertraveladvisor.com
OUR READERS' FINEST WORDS (All times and dates are GMT)
All comments are filtered to exclude any excesses but the Editor does not have to agree with what is being said. 100 words maximum
---
No one has commented yet, why don't you start the ball rolling?
---