Brother Michael Bartlett, the Guinness World Records aviation champion, "the eccentric globetrotting monk" and a civil airline enthusiast, was recently searching for a cheap return fare, London to Cape Town.

He writes: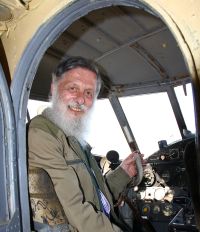 Searching online for a low-priced trip brought me an offer with Ethiopian Airlines at a cost of just over £500. When checking the schedules I noted that twice a week, in addition to the usual routing from Addis Ababa "Bole Airport" via Johannesburg, the flights had a scheduled stop at Gaborone in Botswana. On one occasion I visited that beautiful country by car, the home of Precious Ramotswe, the 'No 1 Ladies Detective', created by the well-known Scottish author Alexander McCall Smith. She was described in the New York Times Book Review as "The Miss Marple of Botswana." So in spite of the threat of a seven-hour connecting time in Ethiopia on the return journey, I pressed the Purchase button and bought the e-ticket. I could call it a pilgrimage. I was going to bring the number of airports from which I had flown into or out of up to 386.

A few minutes later the ticket arrived. Imagine the surprise I had, to note that the aircraft to be used for the flights to and from Cape Town via Gaborone would be a Boeing 737. I immediately checked the mileage and found it to be 2,470 from Bole Airport to Gaborone, with a further 785 miles onward to Cape Town. The scheduled block time was advertised as nine hours including the re-fuelling at Sir Seretse Khama Airport.

I went to a seat guru website to check the cabin layout remembering well my first long-haul flight, from Lisbon through Windhoek to Johannesburg (1 September 1969) aboard a one-time Trek Airways (an airline subsidiary of South African Airways under a Luxair logo). It was Boeing 707-344 registration LX-LGW to most, at the time as a large aircraft. Though slightly bigger than the new Boeing 737-800 series, the seating layout is similar, a central aisle with three passengers either side. Boeing has not changed its narrow body cabin width since 1963 when the first 727 flew. How about that for getting it right.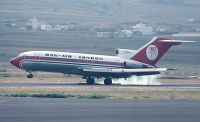 I was becoming somewhat thrilled and hastily began a search in my library of files for information of previous flights with that Horn of African Airline. I eventually came across a history of the airline's first "35 Years" of operation, presented to me, if memory serves me right, at the World Travel Market. Though published in 1981 it was a showpiece of their achievements for a number of years on. It is entitled 'From Mules to Jets'. The first aircraft was a Potez 25A-2 landing on 18 August 1929 at Gueferssa which is near to Addis Ababa. Aviation began in Ethiopia 1929 for postal and military purposes. The history of their fleet makes fascinating reading. The photographs of aircraft, crew and maintenance work reminds one of the simple beginnings, in many cases, not yet 100 years old.

Having recovered the book from the archives of travel I decided that it would accompany me and that I would request the Captain of each flight to record the event and sign inside the cover. Though passengers are no longer permitted (under international law) to be present on the flight deck, it was good, when going forward to ask the Chief Steward if he would ask the Captain to sign the book, to remember the dozens of occasions in the past, be it in Mongolia, China, Argentina, New Zealand and South Africa not forgetting my own country England, when I had the pleasure and the undoubted privilege to be sat in the Jump Seat for take-off and/or landing for many an interesting flight.

Nostalgia began to creep up on me. I looked up the word in the Oxford English Dictionary. Amongst other descriptions one was 'a sentimental yearning for the past'.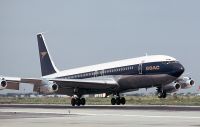 Remembering that first 707 flight I began to become excited at the thought of a lengthy sector aboard a narrow fuselage plane. I was not to be disappointed. My visit to South Africa was to become memorable. I was treated to my first flight aboard the Boeing 787 Dreamliner ET-AOR, the 145th type of aircraft flown and then back to the 737.

The service was excellent, the hostesses being well dressed, always with a smile and one or two always to be seen walking around the cabin. The wine served was Louis Eschenauer Colombard Chardonnay – a product of France. To my taste.

I sat in seat 27C of Boeing 737-800 ET – AQM on the outward bound flight and seat 26C aboard ET-APO on the return sector recognising well a far more personal, friendly and community spirit than sometimes known in the wide-bodied "jumbo jet" ethos of the present era.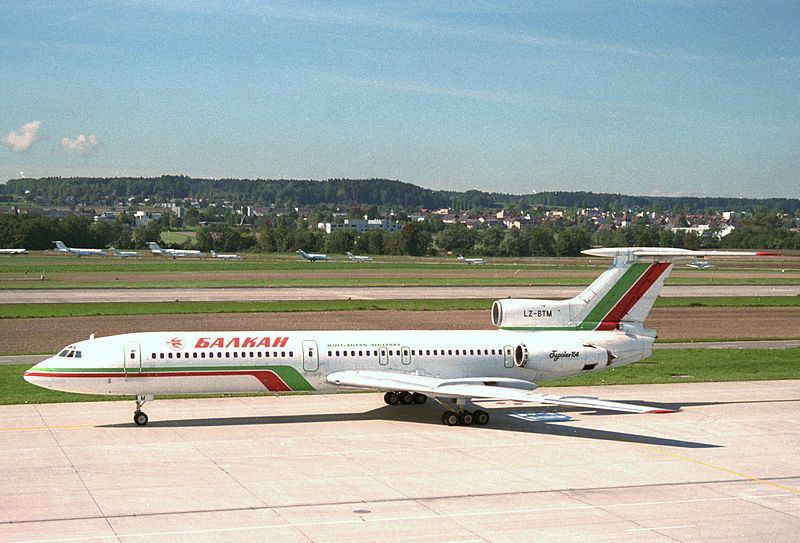 So I sat there musing upon the times past, conscious especially of flights with Ethiopian Airlines in 1974 and 1986. One of only four occasions when I have experienced bad turbulence, was aboard an Ethiopian Airlines' Boeing 720 060B ET AAH, Flight ET 702 on 14 January 1974. The flight was from Addis Ababa to Athens via Asmara.

The Captain asked the crew to put the trolleys away and then sit down. When that happens you know it to be serious! One of the other three was aboard a flight with Royal Air Maroc, Casablanca to Dakar. Meal trays went everywhere! Another was from Durban to Johannesburg, through a big storm, the Captain announcing it to be the worst he had experienced in 25 years of flying around the country. The most serious I experienced was on a short flight from Luxembourg to Paris with Luxair aboard a Boeing 737-200. Not one of the cabin crew moved from take-off to landing. That plane shook. The cabin crew were as scared as appeared to be all the passengers.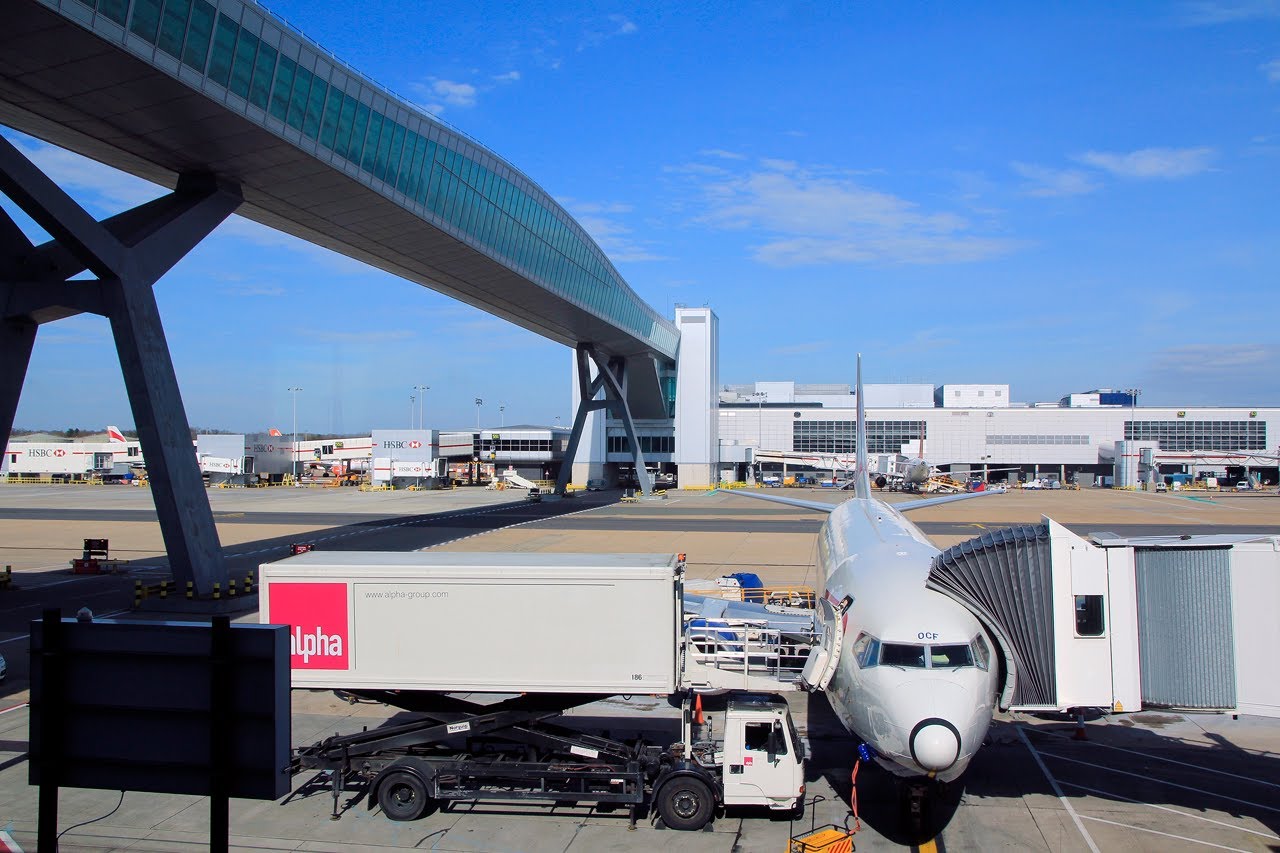 My flights reminded me of the enjoyment and benefit of st–opovers in the earlier days of air travel. I remember a journey from Durban (South Africa) to Dublin (Ireland) when I flew to Johannesburg, Salisbury (as it was then – now Harare) onward to Blantyre, Nairobi (transit there in those days was hell and very expensive), Entebbe, Cairo, Athens, Sofia, Bucharest, Zurich, Paris (Orly) and London Airport (now Heathrow) finishing at Dublin. I remember the B707 of Egypt Air SU-AOU, and the Tupelovs 134 and 154 of Balkan Bulgarian Airlines.

I am so glad that I was prepared to brave the extra hours of waiting at Bola Airport for the enjoyment of that medium- long-haul flight aboard the 737. It was worth every minute and every penny. As I type this I remember the long-haul flight with Monarch Airlines from Luton to Bahrain onward to Utapao (Thailand). The plane used was one of their Boeing 757s. Registration G-MONK, most appropriate for this writer, on which happy note I will end.

Michael Bartlett
September 2015

PS Looking back over the past experiences, benefits and enjoyments I must look forward to the opportunities which lie ahead. Perhaps another round- the-world trip (RTW) and of course, 'the last flight' of a British Airways Boeing 737. But where to from Gatwick for sure, but also when? Can someone please tell me? michaelbartlettogs@hotmail.com
OUR READERS' FINEST WORDS (All times and dates are GMT)
All comments are filtered to exclude any excesses but the Editor does not have to agree with what is being said. 100 words maximum
---
No one has commented yet, why don't you start the ball rolling?
---