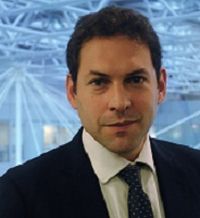 "With UK aviation strengthening, now is the time to argue for positive aviation policy post-2015," so says Darren Caplan, Chief Executive of the Airports Operators Association (AOA), a regular contributor to Business Travel News monthly ON THE SOAPBOX.

"In 2010, BT News readers will recall that the newly elected Coalition Government's policy for UK airports was 'Better not bigger'.

The then Transport Secretary Philip Hammond and his Aviation Minister Theresa Villiers simply did not want to talk about aviation at all; and when they did, it was to admonish the UK's vital air gateways to pull their socks up, as if airports in a competitive environment wouldn't be seeking to constantly improve their offering at a time when they were already investing – or planning to invest – heavily to enhance the passenger experience.

We were told aviation was "lightly taxed", despite having the highest Air Passenger Duty (APD) in the world. And we were exhorted to "come in from the cold" on the environmental agenda, as if Sustainable Aviation – the coalition of airports, airlines, aircraft and engine manufacturers and air traffic service providers NATS – hadn't been in existence since 2005 as a world first in delivering cleaner, quieter, smarter flying.

Fast forward to 2014, and what a difference. It is clear political decision makers have increasingly recognised that not only is aviation important in its own right – supporting 1m jobs, generating £50bn+ GDP and raising £8bn+ in tax revenues every year for the Treasury – but that it is also now regarded as key infrastructure, enabling UK plc to prosper, connecting people and businesses to destinations at home and abroad, and helping the wider economy by supporting tourism, exports, manufacturing, investment, services and a whole host of other industries.

Thanks to evidence-based advocacy from a number of sectors – including aviation itself, travel and tourism, and business generally – the politicians have listened and we now have a much more positive 2013 Aviation Policy Framework (APF) from the Department for Transport than could have been expected back in 2010: the APF specifically states that UK aviation should be allowed to grow sustainably.

We also now have Sir Howard Davies' Airports Commission, which makes it perfectly clear that its Final Report in summer 2015 will recommend increased airport capacity, with all the major political parties currently backing the process. (Of course, we will have to wait and see whether the Commission's findings are acted upon; but it would certainly seem pretty weak for an incoming Prime Minister to flunk one of his first major decisions by going against the report of a Commission which he would have been on record as previously supporting.)

Thanks to tireless campaigning from various organisations, including coalitions such as A Fair Tax on Flying, the sector won a long-haul APD cut from the Treasury worth over £200m (abolishing so-called Bands C and D from April 2015). Of course more needs to be done about this iniquitous tax on the remaining Bands A and B, but it is a significant start at a time when many argued it would be impossible to get any reduction whatsoever.

And on aviation's environmental impact, Ministers and Shadow Ministers now publicly recognise Sustainable Aviation (SA), regularly citing its Carbon and Noise Road-Maps, which show how UK aviation can grow air traffic movements by 90% to 2050 without any substantial increase in carbon or noise. SA is now regularly cited in Government and Opposition publications and speeches.

Whilst all this has been going on, air passenger numbers have started to gradually recover. Earlier this year, in March, the CAA announced that passenger numbers in the UK had increased during 2013, from 221m in 2012 to 228m, a shift of around 3.5%. And this year, UK airports seem confident that growth will continue, with a recent Airport Operators Association (AOA) survey showing that, of 25 major AOA airport members polled, over two-thirds (67%) believed growth in air passenger numbers would be stronger in 2014 than 2013, whilst 23% said they believed growth this year will 'more or less match' 2013 (save for one respondent, the rest (9%) thought there would be neither growth nor contraction in 2013).

So whilst passenger numbers are not up to 2007 levels yet (240m), things are moving in the right direction. Airports are enjoying success in securing and sustaining new routes, and airlines are displaying faith in the strength of the UK economy and the level of future demand for air travel.

Last month saw a key milestone being passed, in that, as from 7 May, there is now less than a year to go before the next General Election. With that in mind, the AOA is starting to set out what it believes the priority aviation 'asks' for a future government should be:

• Support sector growth, including promoting delivery of the Aviation Policy Framework and committing to act on the findings of the Airports Commission;
• Review and cut ALL levels of APD;
• Improve surface access to airports through a single national transport strategy;
• Set clear land-use planning policies, to curtail the building of housing and noise sensitive buildings around airports;
• Incentivise the take up of sustainable aviation fuels, enabling ever more sustainable aviation; and
• Align UK security requirements with the nature of threats.

These 'asks' will be developed throughout 2014, especially as the political parties work up and publish their manifestos.

UK aviation has worked incredibly hard over recent years to ensure policy makers understand its issues and support a sector which is important in its own right as well as being crucial transport infrastructure for the country, its economy and connectivity. We now need to work to ensure that – post 2015 – Government, Opposition, backbench parliamentarians, and various stakeholders of the future are aware of and advocate the merits of a vibrant and growing aviation sector.

The change in aviation policy since 2010 has been tangible, with the slogan of "Better not bigger" consigned to the past. Let's now start to make sure that 2015-2020 delivers policy which results in both "Better and bigger", benefiting not just all those who work in this fantastic sector but also air travellers and UK plc more widely."
Darren Caplan
OUR READERS' FINEST WORDS (All times and dates are GMT)
All comments are filtered to exclude any excesses but the Editor does not have to agree with what is being said. 100 words maximum
---