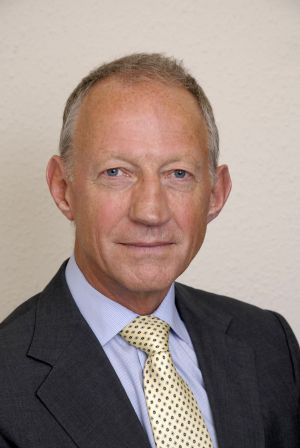 Mike Carrivick is Chief Executive of the Board of Airline Representatives in the UK (BAR UK). Mike is a total airline man having started his career at BEA in 1965, spent 20 years with Qantas followed by a short interlude with Brymon Airways, then Maersk and finally IATA before his appointment as Chief Executive of BAR UK in 2004. In this role he represents the interests of 93 scheduled airlines in their dealings with the Government, relevant departments and the Opposition in aero-political matters.
Never before has it been so vital that the aviation community work together to ensure that aviation in the UK remains a world leader and to safeguard the jobs of hundreds of thousands of industry staff.

Two key issues of vital concern right now are the planned redevelopment and expansion of Heathrow as well as the proposed increases to Air Passenger Duty (APD).

Heathrow needs to remain a global hub for the continued success of the UK economy and as an essential part of the UK's national infrastructure. It is already operating beyond its design limits with runway capacity being used to the full (+99%) in addition to limits being reached on taxiway, manoeuvring and aircraft stand capacity. It is this daily scenario that causes aircraft to queue in the air (stacking) which not only increases fuel usage and emissions over the South East but causes late arrivals and departures. Everybody suffers.

The historical delays in approving additional capacity have already created the situation where the number of air routes are falling. The continuation of that trend is likely to see some airlines reduce or even close UK operations and fly from competing airports abroad.

It's the possibility of a change of government that provides even more challenges as both the Conservatives and Liberal Democrats are publicly opposed to another runway.

The expansion is supported not just by the UK airlines but all 90 BAR UK foreign airlines as well. They acknowledge that any added capacity at Heathrow will have to comply with the environmental limits placed upon it and that fully-developed rail links at Heathrow are essential.

Why expand Heathrow instead of building a new airport including one possibly in the Thames Estuary?

Quite simply, it is Heathrow that the customers want. This is demonstrated by the relocation to Heathrow that occurred after the implementation of the Open Skies agreement for trans-Atlantic air travel and by a number of other airlines that previously also operated at Gatwick. Long-haul flights out of Stansted have tried and failed on a number of occasions.

As for the Thames Estuary, previous governments have investigated and found it to be impractical on safety, economic, environmental, commercial and social grounds. It would be a 'dead duck' and quite literally due to the masses of migrating birds in the area. If the airlines saw merit in an estuary airport they would support it. However they don't because it is in the wrong place for much of the population that uses Heathrow and has failure built into its concepts.

No public funding is required for the new runway and new terminal at Heathrow which will be self-funded by the airport operator and its airline customers. This is another compelling reason why Heathrow expansion should be considered the prime option.

The airlines fully support integrated rail connectivity at Heathrow but the notion that High Speed Rail is a replacement for domestic flights is a complete fallacy. What's more, it would require 200-300sq miles of land, billions of pounds of public finance and take 20 years to build.

Moving on to aviation taxation, airlines and their customers seem to be considered as easy prey through the continued increases to Air Passenger Duty (APD).

The Treasury's initial objective for the planned increases is to collect an additional £520m per annum from APD, over and above the £2bn it is already receiving, demonstrating that APD has shifted from an environmental tax to a tax-grabbing opportunity. Airlines recognise that aviation must pay its environmental dues but the revenues raised by the current APD tariff already exceed them by over £100m per annum (DfT report: Aviation emissions costs assessment 2008, based on APD charges in 2006). Since then, APD has already been doubled.

In discussions about the new charges, the Treasury gives every impression of hearing the objections about APD without actually listening. This is a great pity as its own revenues could ultimately suffer as well as the economy of the UK.

This revised tax structure will result in increases of between 140% and 325% between January 2007 and October 2010 and will also result in some serious anomalies. In many cases the APD charges are likely to equate to the cost of one return ticket, with families particularly hard hit since there are no child discounts.

For visitors to the UK, be it tourists or visiting friends and relatives (VFR), these new APD levels will become a tariff barrier and many will be deterred from travelling to the UK altogether. Reduced numbers of visitors will affect hoteliers, sightseeing organisations and all other sectors of the inbound tourism market with significant effect on local communities. And what message does this send out about the UK as a leading tourism destination in the lead-up to the Olympic Games?

No other form of transport, all of which have an environmental impact, has this level of taxation placed upon them either in the UK or abroad.

So, what is BAR UK doing about these major industry issues?

BAR UK is in regular dialogue with the Department for Transport and other interested parties lobbying for added capacity at Heathrow. BAR UK is also an active member within two campaigning organisations, Future Heathrow and Flying Matters. (see Flying Matters in AERBT this week)

We have written to all MPs in both parties advocating a change of policy on APD and Heathrow expansion. We have also encouraged our members to write to their local MPs.

BAR UK has visited the Treasury officials on numerous occasions with regards to taxation, in our own right, as part of wider UK travel industry delegations and also as a co-opted member of the IATA team that visited from Geneva. Collectively we were instrumental in forcing the Treasury to abandon the proposed tax-per-plane scheme. Again, Treasury has heard but were they listening?

Previous successes, individually and collectively, include saving airlines huge costs on proposed border control processes overseas, the retention of the Gatwick Express and dropping the mandatory requirement of National ID Cards for airport workers. BAR UK will continue to campaign on a host of industry issues.

Our ultimate objective is to gain approval for Heathrow redevelopment and expansion plans and the abandonment of the new APD structure, for which we will continue to campaign.


Mike Carrivick
Chief Executive, BAR UK
www.bar-uk.org
OUR READERS' FINEST WORDS (All times and dates are GMT)
All comments are filtered to exclude any excesses but the Editor does not have to agree with what is being said. 100 words maximum
---
No one has commented yet, why don't you start the ball rolling?
---