Chairman - Airports Operators Association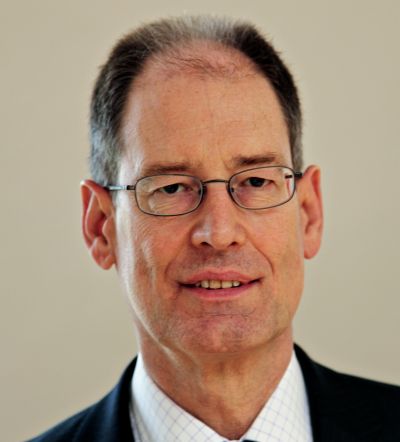 Ed Anderson has been the Chairman of AOA since 2008. He has held a number of senior executive positions in the airports industry, including Deputy Managing Director of East Midlands Airport from 1987 to 1990, Managing Director of Leeds Bradford Airport from 1997 to 2007. He was also Chairman of the AOA in 2001/02.
He is a Director of a number of public and voluntary sector organisations in Yorkshire.
On Tuesday he will welcome the Secretary of State for Business, Rt Hon Dr Vince Cable MP, to the AOA's annual House of Commons reception. It should be interesting.
Aviation – delivering for the UK, despite everything..........

We have just had a spectacularly successful Olympics, with a hopefully equally successful Paralympics now underway. These events show that when there is a focus for our efforts, this country can still deliver. The UK's airports, despite some predictions of chaos and disaster, coped with the arrival and departure of the Olympic and Paralympic families, and helped to welcome hundreds of thousands of extra visitors to our shores.

This 'can do' attitude is in stark contrast to the Coalition Government's efforts to come up with a coherent aviation strategy. As the House of Commons returns for a short two-week session before they break again for the party conferences, there is still no clarity over whether the Treasury fully realises the negative impact which the world's highest aviation taxes are having on the UK economy, inbound tourism and other industries; or around how they will deliver vibrant point-to-point airports and sufficient world class hub capacity, despite the publication of the draft Aviation Policy Framework in July.

In 2010, the Airport Operators Association (AOA), the voice of UK airports, offered the incoming Coalition Government a deal. If we, as an industry, could help deliver sustainable aviation and address the issue of improving the passenger experience, then we should be allowed to grow. And, in growing, we would be one of the main drivers to help boost the economy out of stagnation.
Through the Sustainable Aviation alliance – a coalition of airports, airlines, aircraft and engine manufacturers, and air traffic service providers – the industry has come together to deliver cleaner, quieter, smarter aviation. For example, through better manufacturing and operational techniques, we are confident that aviation in the UK can grow in line with demand up to 2050 without any increase in the current levels of emissions. We have shared our beliefs and our evidence with the Government.
And airports and airlines are investing heavily in ensuring passengers get a better travel experience, with billions of pounds going in to passenger terminals and improved services. Additionally, the aviation industry will continue to identify future opportunities and to work with a number of stakeholders, including the CAA and its new Consumer Panel, to build on this even further.

In return, Government now needs to deliver its part of the bargain. Firstly, on taxation. In a show of unity, the industry-wide campaign 'A Fair Tax on Flying', consisting of airport, airline, travel, tourism and business groups, has so far seen over 175,000 people in the UK visit the campaign website and email their MP on the issue of eye-wateringly high levels of Air Passenger Duty (APD). 'A Fair Tax on Flying' call on the Treasury to commission a report to find out whether UK APD – widely recognised as the highest aviation tax in the world – is such a drag on air traffic that it actually reduces the overall tax take. And we call on the Chancellor to refrain from any further increases until this report takes place and its findings known. As an island nation we need a thriving aviation sector to transport goods and people, and having the highest levels of aviation taxes in the world is a major drag on travel and exports. So far, we have had no positive response from ministers or the Treasury.

Then on point-to-point and hub airport connectivity. The Government has shown that it can make long-term infrastructure decisions – High Speed Rail will be a welcome addition to an integrated transport network for the UK. But the Government must also be bold in delivering an aviation policy which delivers a fair framework for growth for all regions of the UK.

Recent work for the British Chambers of Commerce by economists Oxera looked at how aviation facilitates growth in the wider economy. The report, which again was shared with government, concluded that if no new airport planning permissions were granted by 2030 then GDP would be £5 billion lower and over 100,000 jobs would be foregone. Every month that goes by without the government announcing a strategy for aviation means more jobs lost to competitors who are prepared to build and invest for now and for the future.

This week the AOA, along with the British Air Transport Association (BATA), is holding its annual Aviation Reception in the House of Commons. The Secretary of State for Business, Rt Hon Dr Vince Cable MP, will be our guest of honour, and we will all be listening to what he has to say. But equally, we hope he will be listening to us, when we ask him and his government colleagues to set out a clear aviation strategy and to remove tax and planning constraints on our growth. The Government is desperate to find ways of ending the recession: we have the answer, because in many ways, as an island nation – and with so much of our prosperity depending on it – aviation IS the economy. www.afairtaxonflying.org
OUR READERS' FINEST WORDS (All times and dates are GMT)
All comments are filtered to exclude any excesses but the Editor does not have to agree with what is being said. 100 words maximum
---