Vice President and General Manager UK
American Express Global Business Travel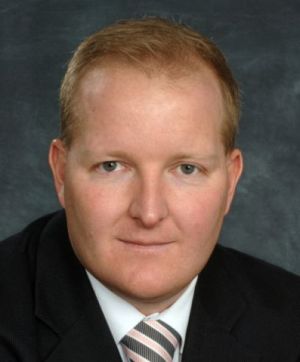 With Business Travel Market opening at Excel on Wednesday it seems appropriate to ask Anthony Drury of American Express to offer his perspective on the industry.

Anthony joined American Express in 2002, and has held a range of sales and leadership positions across the globe. Prior to his current role, Anthony was the Vice President and Head of Sales for Europe and before that for the Asia-Pacific region. He is responsible for strategy development and growth for the UK business, focusing on delivering business travel management services to companies of all sizes.

"In today's challenging economic climate, companies have become increasingly focused on the need to monitor and control travel costs. Travel management companies (TMCs) have an essential role to play in helping organisations achieve these objectives through designing and enforcing travel policies. These policies can address overspend by pre-emptively highlighting and preventing activities such as unnecessary first class travel, expensive hotel bookings, and choosing to fly when travelling by train or videoconferencing would have been a viable and more cost-effective option. These efficiencies that TMCs bring can save large companies huge amounts of money – all the more important in this age of austerity.

However, is the pendulum now swinging too far in one direction – are we in danger of becoming a draconian 'Big Brother' society? In an era when technology is empowering travellers, companies need to win employees' hearts and minds, and create an environment in which the traveller can be trusted to make the 'right' purchasing decision. Companies need to better communicate why their travel policies exist, the importance of compliance and how employees themselves benefit from applying the policies. Opening up a dialogue with employees and seeking feedback to design a travel policy that works for them could also help to win employees round, creating a harmonious balance between meeting the cost-control needs of the company and the desires of the travelling staff.

Short-term gains, but long-term losses?

The tradition of policy compliance and cost control needs to evolve into a more flexible system where the traveller is empowered and trusted to know what is best for the company as well as themselves. Many companies look at short-term savings on travel expenses but an immediate saving on flights and hotels may not be the most beneficial option in the long term. Company X, for example, sends an executive from London to Rio de Janeiro to discuss a potential deal; he wishes to book business class air travel to ensure he is well-rested and can prepare for the meeting in comfort on the flight. However, company travel policy only allows him to make an economy long-haul booking because of his status in the company. Consequently, he arrives in Rio tired, grumpy and badly-prepared, does not perform at his best in the meeting, and loses the deal. To avoid such problems, companies may have to change their way of thinking. Perhaps the traveller could have been given the option of flying out business class and flying back in economy, taking into account his need to be well-rested for the meeting. Being more flexible, giving the traveller a choice and spending a little more on travel at the outset would have benefited the company in the long term.

Mobile technologies driving change

Power is also evolving into the hands of the traveller – literally through mobile technologies such as smartphones – and corporate travel departments may need to play catch-up. People expect the world to be at their fingertips; mobile technologies have rapidly infiltrated almost every aspect of our personal lives. People become accustomed to certain standards of travel experience when on holiday, whether using a much-loved app to find the best restaurant in an unfamiliar city or receiving a vital alert highlighting a last-minute itinerary change. No surprise, then, that these services and technologies are filtering across to corporate travel. The number of travel bookings (and other travel and expense management tasks) carried out through mobile devices may once have been small, but now that trickle has become a flood.

Companies cannot afford to be complacent about mobile technologies. There is a lot of pressure for mobile business travel services to be at least as reliable, rapid and efficient as their consumer counterparts; otherwise, employees may turn to the trusted technology used in their personal lives, which might lead to a costly policy breach. An empowered traveller with the right information and correct tools will make cost-effective choices that benefit the company as well as the individual.

Time to evolve and update

In this fast-moving world, regularly reviewing and updating corporate travel policies might seem an obvious course of action, but the evidence suggests many companies are still not evolving intelligently in this area. Earlier this year, American Express Global Business Travel reviewed 100 corporate travel policies from around the world and found less than one-third of companies had updated their policies in the past year. Our study also found none of the companies had set out guidelines for the use of smartphones when travelling. By using outdated policies, companies are risking huge compliance breaches, as well as reducing the productivity of travelling employees.

If companies continue to stand still and merely think with a short-term view, they will lose money in the long run – and potentially lose their best employees too. Empowered employees who feel valued do their best for their company and work harder to achieve results. Treating employees like the responsible adults they are benefits all concerned and results in a happy and productive workplace. Everyone wins".
ANTHONY DRURY
https://businesstravel.americanexpress.com
OUR READERS' FINEST WORDS (All times and dates are GMT)
All comments are filtered to exclude any excesses but the Editor does not have to agree with what is being said. 100 words maximum
---