Alison Chambers reports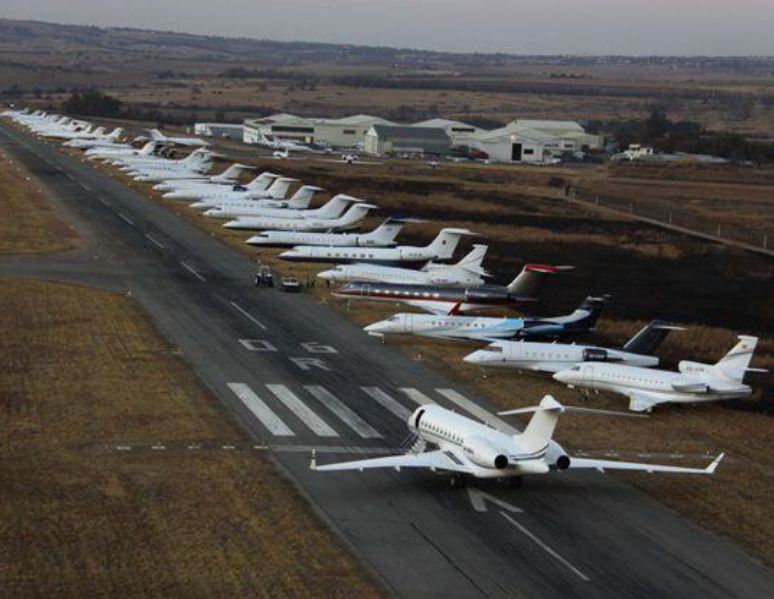 Europe boasts the second largest fleet of business aircraft in the world. In 2010 this comprised 4,000 aircraft, (10% of them registered in the UK) representing 7.3% of Eurocontrol's IFR traffic.
Yet as much as 80% of business jet operators in the region fly just five aircraft or less, according to the European Business Aviation Association's (EBAA) President Brian Humphries. And, with the market getting tougher, consolidation among players, just like the airline industry, looks more than inevitable, delegates attending Quaynote Communications conference "Future of Business Jets" heard last week. The successful survivor operators will also be the ones that have seized opportunities to diversify and offer a range of complementary services.
The primary OEMs were notably absent at this event, but specialists and observers had plenty to discuss about the 'politicatisation' of the industry and the issues operators have to grapple with – from VAT to the threat of APD for business jet users and slot allocation revision.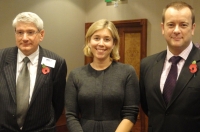 EBAA has teamed with the European Regional Airlines Association (ERA) to lobby for a revision to proposed new slot allocation rules, which, if implemented could threaten their future presence at secondary and regional airports. Here, larger scheduled operators, especially LCC (Low Cost Carriers), are gaining a greater presence. EBAA believes the best solution is to guarantee a number of slots (based on historical usage) per day for business aviation operators so that operators can use the slots jointly, similarly to arrangements in the airline alliances.
EBAA and ERA have appointed airport consultants Mott MacDonald to come up with a report to counter that of the recently published Steer Davies & Gleave report which recommends that the number of passengers carried by aircraft should be the sole performance indicator in the allotment of any new slots.
Greg Martin from JSSI questioned why high net worth individual business aviation users don't ever step in and challenge their politicians about why they can't get in to their airports.
Because they are 'conspicuous consumption' users, said Greg Thomas, CEO of Privatair. They are engaged in 'real' business. Bizjet owners may challenge their management company when presented with a £250 bill for aircraft cleaning, saying 'but the aircraft wasn't dirty,' but they won't call up David Cameron and complain that their Falcon 2000 couldn't get in to London City Airport. Perhaps the right time to lobby is in election year, suggested IBA Group's Mark Woollner – when politicians rely on business aircraft to help them effectively manage their campaigns around the UK.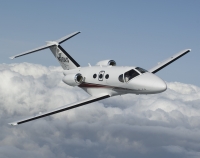 The beginning of January saw a change in regulations whereby newly registered aircraft that import to Europe via the UK incur a 20% VAT charge. As expected, this has meant fewer users registering their aircraft in the UK, said aviation lawyers Gates and Partners, a prime sponsor at the event. The move has also sparked progress by the likes of Denmark, the Isle of Man and Malta to offer their own "solutions" to the VAT problem. Jersey is looking at it. Owners are mobile and don't care where they register their aircraft, delegates heard.
An airing on fractional aircraft ownership when regular flyers take a share in the aircraft versus 'fly and walk away' ad hoc charter concluded that the fractional business model has not taken off in the same way it has in the USA. This is because the US has far more airports, and business jets are used by middle management rather than the senior executives who favour them in Europe. The cost of entry is so high that no other company in Europe is going to start competing with NetJets (NJE), which now supports a150-strong fleet and enjoys partner arrangements with 12 different operators. Emily Williams, Sales Director said that NJE is profitable and fractional ownership in Europe is here to stay. Some 80% of its 1,500 members are fractional owners, 20% are jetcard holders. Members like the comfort and security of a strongly-backed Berkshire Hathaway company and the variety of aircraft available, she said.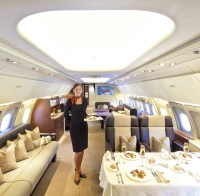 Ad hoc charter offers more flexibility, said Trevor Jones, Gama's Director of Client Services, where a client flies without being tied into a fixed plan. Gama, based at Farnborough Airport, is one of the industry's longest established players, in its 29th year and 80 operating in Europe, the US and Middle East. "We work with the brokers, we work with NetJets and we work directly with clients who want a tailor-made personal service," he said.
The good news for the industry, said Air Partner plc Director David Macdonald is that today there is a such a wide and varied choice of aircraft for clients to choose from. And addressing the actual title of the conference, Chris Seymour from Ascend highlighted the new models that have been launched over the past 12 months to help drive the industry's recovery: Bombardier with its new Global 700/8000 Series and Learjet 85; Cessna with the M2, Citation Ten and Latitude; Dassault and the Falcon 2000S, Embraer and its Legacy 500 and 450 offerings; Gulfstream the G280 and G650; Hawker Beechcraft the Hawker 200 and Honda Aircraft, the light jet HondaJet. Sukhoi has also entered the fray with its Superjet Business Jet, with a first order signed at NBAA with from Comlux.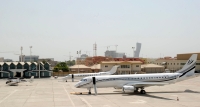 It will be sometime before these new types top Avinode's top charter list, but in 2011 the most popular type for charter among EU users is the Citation XLS; second the Challenger 604 and third the Very Light Jet Cessna Mustang, 45 of which are flying in Europe. The light jets do well in the business months, says Magnus Henriksson, Business Manager of Avinode, but come the winter it's the big cabin aircraft that are in demand. Another trend he notes is that Europe favours 'newer' aircraft and will fly them further, whereas the USA, is now flying 'older jets' on shorter distances.
After a disastrous 2009 when cancellations of bizjets exceeded new orders, order intake is positive into 2011 said Chris Seymour, but it is the emerging markets that are driving the demand. Hotspot markets include Brazil and Russia – a market that has rebounded.
India is another growing market and China, where one sixth of the 2,000 richest individuals has plans to buy private aircraft. With the market moving again large cabin, wide-bodied aircraft are dominant at the Middle East's dedicated business aviation airport Al Bateen Executive, said General Manager Steve Jones.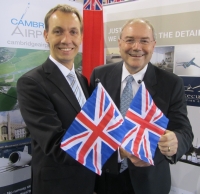 Other participating airports at the conference were the UK's Oxford and Cambridge Airports which both said they have taken their first bookings for the Olympics. It announced a three-year exclusive arrangement to provide bespoke flight solutions to users of the MasterCard World Elite card within Europe, demonstrating business airports need to be savvy about marketing opportunities too.
Cambridge Airport meanwhile is set to considerably boost its standing as a viable business aviation gateway and recently appointed ExecuJet Europe to run its Fixed Base Operation (FBO). The company will move in effective 1 January, 2012. ExecuJet will also be able to call on its experience handing the South African World Cup during the Olympics. Cambridge is one for four regional business airports to be open 24/7 during the Olympics.
ALISON CHAMBERS
www.emeraldmedia.co.uk alison@emeraldmedia.co.uk
OUR READERS' FINEST WORDS (All times and dates are GMT)
All comments are filtered to exclude any excesses but the Editor does not have to agree with what is being said. 100 words maximum
---
No one has commented yet, why don't you start the ball rolling?
---