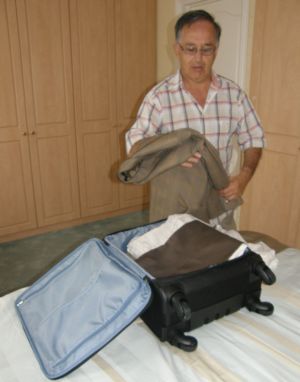 With the holiday season in full swing, Samsonite in the UK have put their 100 years of travel knowledge into a handy packing guide which we thought would be of value to readers. This is full of practical hints and tips to help holiday preparation be as stress-free as possible. The list is not finite, it got us thinking and we have added to it. You may disagree with some of the suggestions, and have even better ones. We would be pleased to hear from you.

SAMSONITE'S TOP PACKING TIPS
Samsonite has been behind some of the great luggage landmarks of the last century. Since the company was started in Denver Colorado in 1910, Samsonite has been in the forefront of high quality luggage products rich with innovation and they always looked to utilise the latest developments in raw materials, technology and design to help make travellers' lives as easy as possible. In July 2007, finance investor CVC Capital Partners took over Samsonite for US$1.7bn.
Certain airlines are trying to seemingly stop passengers from taking luggage with them, but travelling with goods is as old as travelling itself.
With famous firsts including the launch of the attaché case in the 1960s, the use of materials such as polypropylene for ultimate protection of belongings, through to the latest innovation called 'Curv technology', found in the Cosmolite range, Samsonite does have the credibility in this area of travel.
Curv® technology is better known for being used in bullet-proof vests, skates and skis. It is an advanced impact-resistant strong material which enables the weight to be as low as 2.2kg. When some airlines limit carry on baggage to just 10kgs, and a miserable 15kgs for hold luggage it is essential that one's case and bags are as light as possible, but retain their strength.
Most of the following is common sense but as an aide-mémoire hopefully you may find it useful. This piece was written with holidays in mind but the rules are much the same for a business trip. A decision has to be made on just how much to take with. It is said that on cruises passengers often travel with 50% extra gear! Be ruthless!
BEFORE YOU START:
Research:
Research is the foundation for stress-free packing and travelling. There are three key areas to check:
Know your destination:
Before piling half your wardrobe into a suitcase, do your homework: What is the expected weather? What type of holiday are you going on? Is any special clothing/equipment required? Will you have access to laundry facilities?
Check your airline website:
Be aware of restrictions on the weight and number of bags you can take on your flight. Many airlines charge a hefty fee for every checked in or overweight bag.
Choose your case:
It is essential for ease of packing to have the right suitcase. For a short trip when you do not want to waste time at baggage reclaim choose a lightweight carry on case to ensure you can fit in as many items as possible without going over the weight limit.
Choose a case with wheels so you are not carrying a heavy bag on your shoulder. Four wheels are even better than two for maximum mobility.
Think about what you need to carry and choose a case accordingly. If you are carrying fragile items choose a hardside suitcase for extra protection. For work trips choose a sleek, business model to ensure a professional look and one that will protect your laptop and business equipment as well as your personal belongings.
If you have a very small weight allowance consider a super lightweight case and use your baggage allowance for your belongings and not your suitcase.
For extra peace of mind, invest in a set of travel scales so you can weigh your case before leaving home and avoid check-in queue anxiety.
GET PACKING:
A numbers game:
Before you start packing, decide how many items you will need – it is a numbers game: one pair of trousers, two skirts or a couple of pairs of shorts, five versatile tops (dependant on laundry facilities) and a couple of pairs of shoes. A light weight cardigan is the perfect layering piece whilst pashminas make for great sarongs or beach cover-ups as well as a soft blanket on the plane.
Make a list of what you need and then check items off as you pack. Take the list with you and check it off again on your return journey, to ensure you do not leave anything behind. Don't forget it might be cheaper and less demanding to use the hotel laundry service than carry the extra item.
Create a capsule wardrobe:
Concentrate on one or two main colour palettes. This will enable you to create a variety of different outfits. Superfluous items will sit in your suitcase during your holiday, taking up valuable space.
Downsize:
Carry miniature sized toiletries and hair appliances as this will save on space. How many times do you use a whole bottle of shampoo on holiday? Do not forget to always place liquids in a protective bag in case they leak in transit and also the 100ml rule remembering that items have to go in a see-through plastic bag. Items over this size need to go in hold baggage.
The Packing Sequence:
Pack larger heavier items first, so as not to squash any delicates. Ensure you have a flat level surface at every stage of packing to help avoid creasing. Use sarongs and beach towels to help create layers and section the suitcase so you can easily find something in a hurry. Shoes should be put inside plastic/fabric bags so they do not dirty clean clothes. Place them along the edge of the suitcase to help fill in gaps. Place socks, underwear/swimwear and toiletries inside your shoes to utilise every inch of space. Wrap electrical items in clothing to help protect them in transit.
To roll or to fold?
That is the much disputed question! Rolling works well with trousers, skirts and shorts. Lay the item face down and roll from the bottom up. However, when packing a shirt, it is essential to fold and lie flat in the case to prevent unwanted creases. An alternative method is to lay the items unfolded on the case and fold the overhanging parts inwards together (see photo). In this way if there are creases they will not be so pronounced.
Folding Bags:
If you like an extra bag, invest in a folding bag. These fold away neatly in your suitcase, are great for use at your destination, and they easily double up as a beach/excursion bag. Use them on the way home for duty free shopping too!
Security Savvy:
Always remember to have two identity luggage tags on your case, including one on the inside, in case the outside label gets ripped off. This will guarantee your case will always be able to find its way back to you. Just add the name of where you are staying and a mobile number rather than your full home address as this can warn people you are away from home. Do not check in valuables, keep them in your hand luggage.
Put a unique identity onto your case, such as a colourful label or ribbon on the handle, so that you can recognise at a distance your luggage from all the similar cases on the conveyer belt.
Enjoy your holiday. But if it is a business trip enjoy that too.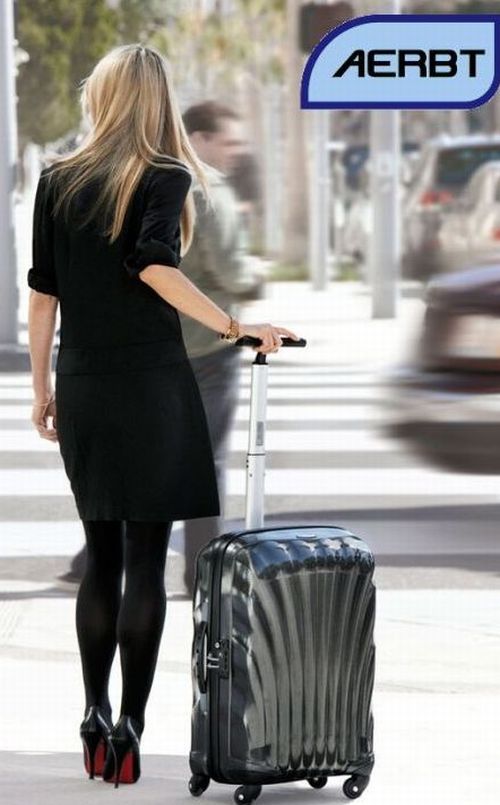 OUR READERS' FINEST WORDS (All times and dates are GMT)
All comments are filtered to exclude any excesses but the Editor does not have to agree with what is being said. 100 words maximum
---
No one has commented yet, why don't you start the ball rolling?
---