If BTN was a tabloid this is how the splash headline would read!

The United Kingdom is now leaderless when it comes to the use of Britain's and Europe's largest airport.

With the Prime Minister cast adrift from his own party, and the contenders for his position slagging it off around the country Heathrow (LHR) and the air travel industry have again been left to try and sort out the current very serious problems by themselves. Has air travel been raised in the hustings? The Labour Party has been very quiet on this front.

Downing Street is on holiday. Is this right? Who is in charge?

The problems with British Airways were inevitable and predicted following the Willie Walsh led reverse takeover by Spanish interests in what was/is Britain's national airline. Now at IATA, Walsh is free to articulate, and does it very well, with a real 'hands on' understanding of the business. With Heathrow, it is essentially well managed, but overseas owned, with only the 'bottom line' of real interest.

With the pandemic and all its consequences, the Government will say it supported the whole travel industry, with the airlines/airports retorting there was no direct intervention.

A leader must be appointed to at least adjudicate the mess short-term, and a solution found for the future. Where does the CAA fit in? It is fair to say that Heathrow's problems are repeated in other major European hubs, including Amsterdam and Frankfurt.

BTN's view is that Terminal 5 needs to be controlled by British Airways. One operator for all the services in a 30m passenger business. That is the system used in some major US airports. Under the present scheme much of the operation is duplicated, unnecessary, expensive and slowing things down. Invisible handlers hide from the public. LHR Ltd would be an umbrella operation, perhaps even contracting out Terminals 2, 3 & 4. The concept is worth discussing.

In spite of its problems, Heathrow is still Europe's busiest airport. The ACI figures for June (see below) speak for themselves. But for how long? It is true, for June at least, Germany is doing worse than us, and certain countries are allowing flights into Russia. We are in for a serious recession says the Bank of England. Will this affect the airport? In 2008, under similar conditions, the drop was marginal 1.5% with growth back to normal by 2011.

Heathrow is the major economic international gateway to Britain, and a vital connecting point for the world. If it (and the UK) wants to prosper in the post-pandemic era it needs to be sorted out.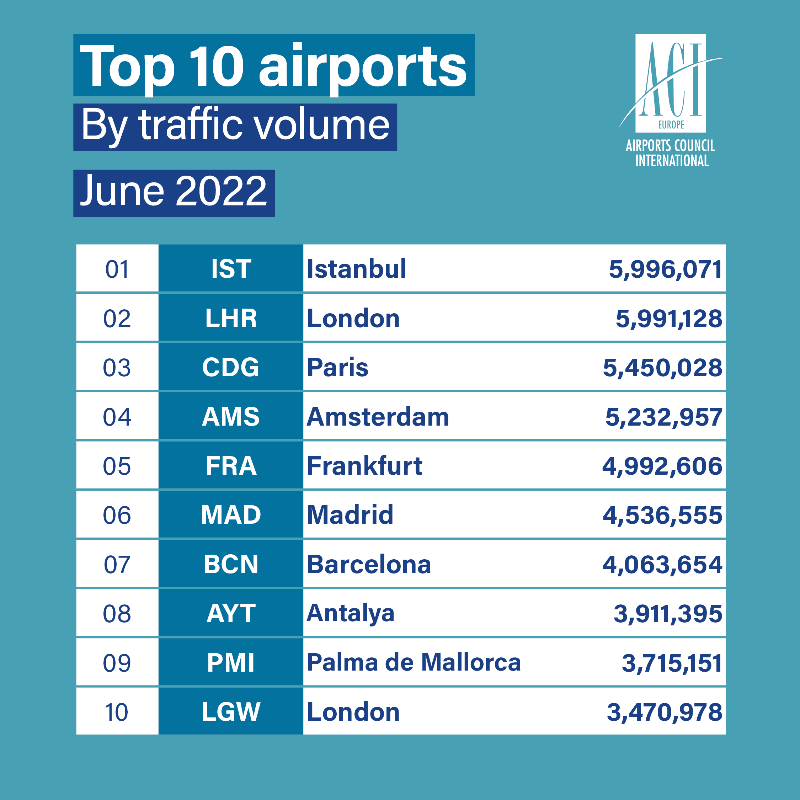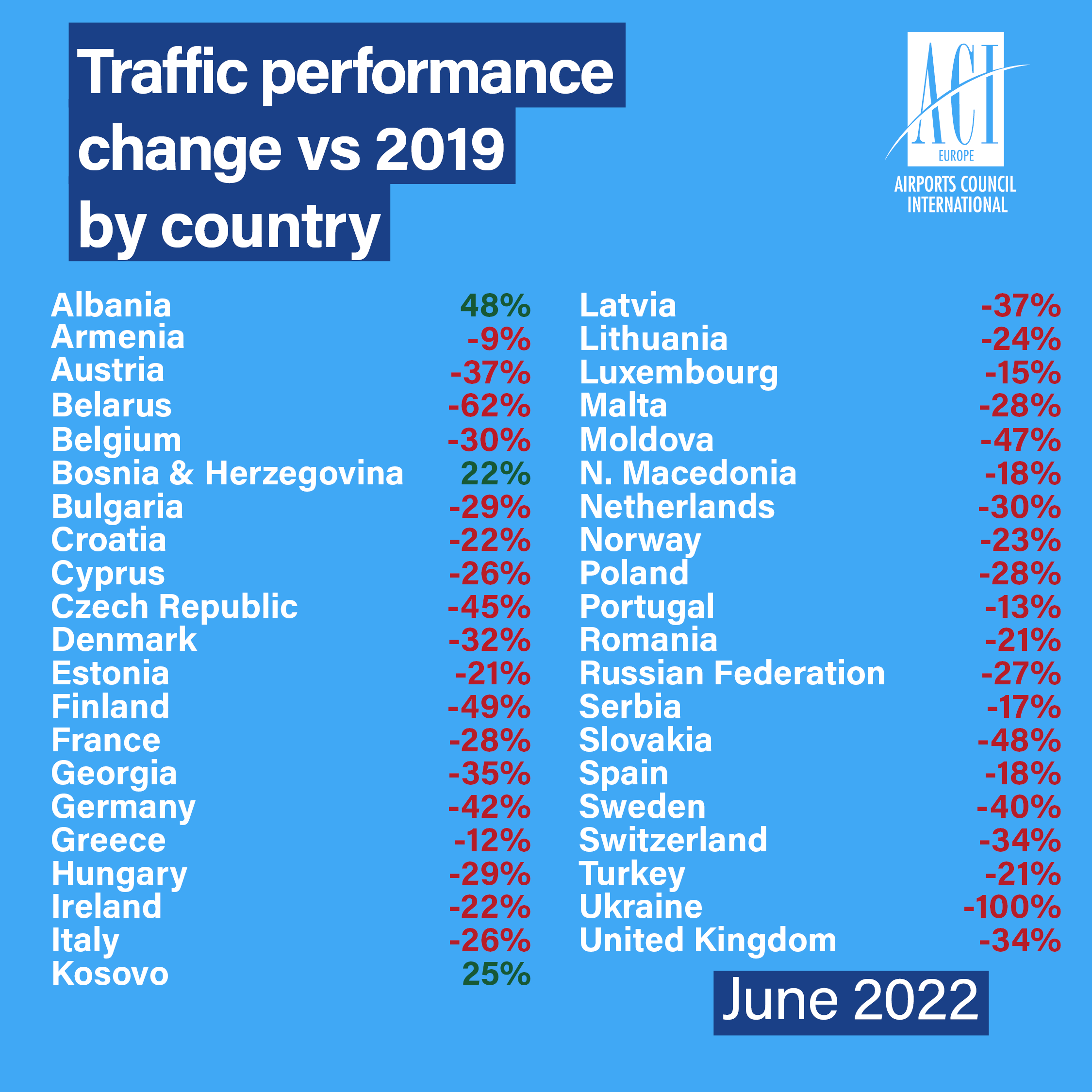 OUR READERS' FINEST WORDS (All times and dates are GMT)
All comments are filtered to exclude any excesses but the Editor does not have to agree with what is being said. 100 words maximum
---
David Granville, UK
I remember training to push back an old Trident at RAF Wrougton in order to step in to help BA operationally - good to see Qantas execs now doing the same - nothing like shop floor / ramp experience to improve things
---
David Starkie, United Kingdom
A President Reagan reminder of what should strike terror into private enterprise: "we are from the Government and we are here to help you". Government meddling is not the answer.
---
David Bentley, United Kingdom
Neither Sunak nor Truss could care less about aviation. Their only concern is about whether or not to raise taxes or give cash handouts. It's Shapp's job to help aviation. He is a serving government minister in what is left of this disaster of a government. And where is Johnson? His absence is a national disgrace.
---
Jules Vergo, Wendover
Well done with the COMMENT, but the truth is the political side of Westminster, as opposed to the civil service, has closed down for August. Has anyone spotted a MP queuing at Heathrow security? Either they are taking their holidays in the UK, or using VIP methods to escape.
---