It's not all plain sailing for the cruise lines.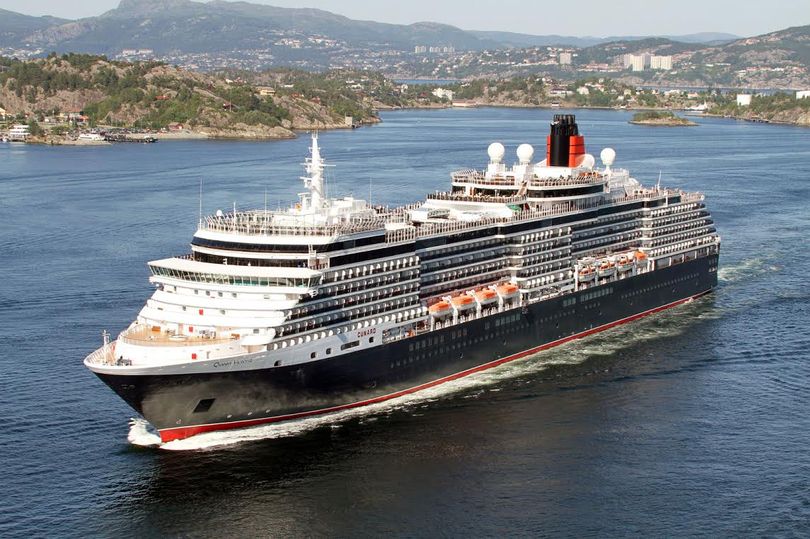 Two thousand and twenty-two will be seen as the year that the sea holiday companies made a comeback after all the problems associated with Covid-19 writes Malcolm Ginsberg who has just spent seven nights on Queen Victoria with his family, a group of 15, on a cruise to Norway, all in the standard Britannia Class.

It has not been all plain sailing, for instance Cunard this summer operating under UK rules with Queen Elizabeth and Queen Victoria and a European programme, but Queen Mary 2 visiting New York and having to abide by American regulations.

This writing is a practical review of the 247th Cunarder. I will not go into details of the decor and beatification of the ship. It is very much up to the standards of Cunard in the past and full of nostalgia.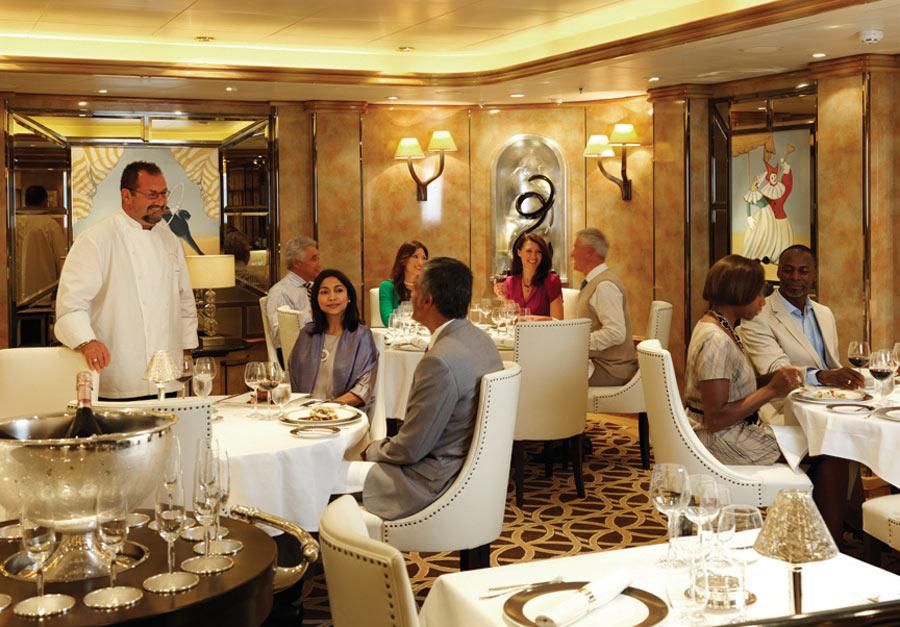 Cruise ships have aways been careful over hygiene. It is not something new. However, the pandemic and government regulation has made operators even more careful. The rules change all the time, and the current Cunard policy is for every member of staff (including the Captain) to wear masks all the time. The problem is the impossibility of recognising who you are dealing with, although badges are worn. One cruise company has its crew display their passport-style image pinned to their chest, together with their name and originating country. With English not usually the native language the masks do not help with the diction. Staff will recognise you, but behind the Dick Turpin guise they can be anyone. It's not easy. Even for them!

Cunard currently requests clients to have been Covid inoculated and to take a LFT check at home prior boarding. They view your inoculation documentation and just ask whether you took the test. It's more or less the same rules as the British mainland. Some passengers wear masks all the time. Norway currently has no checks on cruise passengers although in certain European ports masks are required in the terminal.

There were no large gatherings on this trip, typically the Captain's gala reception, Cunard's alternative is to offer courtesy cocktails at the first gala dinner.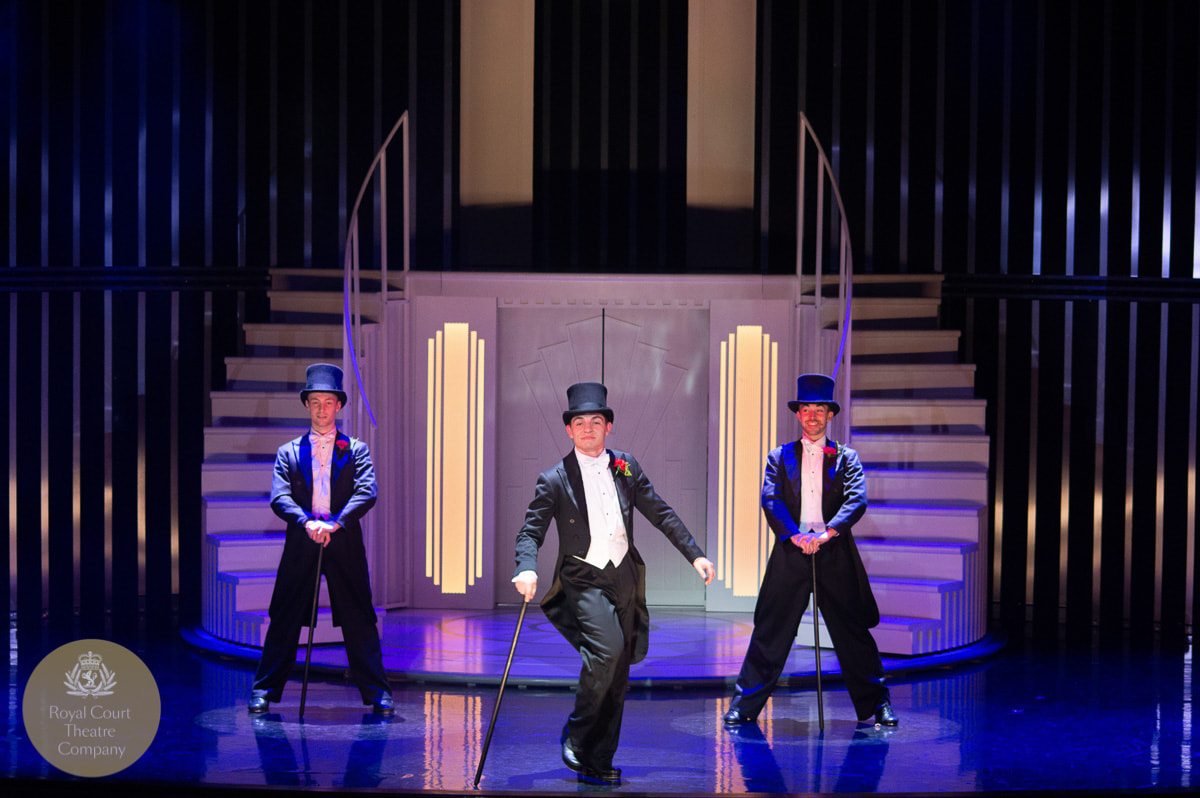 Queen Victoria, laid up for two years, returned to service after a 17-day visit to Harland and Wolff at Belfast, the largest ship ever to drydock at the birthplace of Titanic. Ship buffs may be interested to learn that it is the first Cunarder to ever visit the yard, the home of the White Star liners. It was essentially a 'tidy up' exercise with work on the hull, new swimming pools and plenty of replacement carpets. A major addition was the very latest bio digestor to deal with food waste ecologically.

In most respects nothing has changed very much in the 15 years Queen Victoria has been in service. Everyone is referred to as Sir or Madam by the extremely attentive staff and the product on board is up-market rather than trendy and whilst children are welcome and have their own area there are no water slides or climbing walls. The numbers are small, just 90 on this trip, unobtrusive and kept very happy by the dedicated carers up until 11:00. Less than one thousend feet long she is not that big a ship and to make things easy she has three sets of lifts, each a bank of four. With only 12 decks there is never long waiting to go up and down See BTN 2 May 2016 ON TOUR: Queen Victoria round the world.

My group chose the first sitting dining but some of us availed the Verandah ($45 and strangely on Deck 2) restaurant for a superb meal which featured a 'sharing' beef plate – exemplary. The Lido provides self-service, with waiter service if needed and for lunch there is the Golden Lion pub for fish and chips and traditional hand-made pies.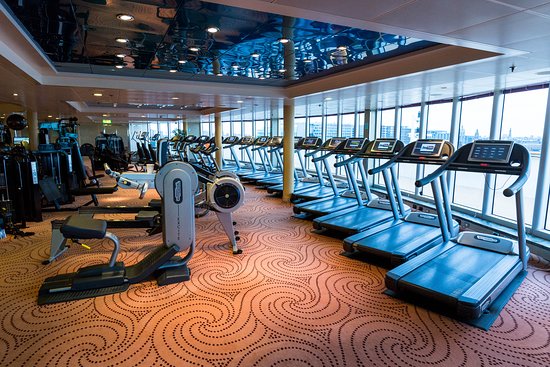 Sports activities include golf nets, deck quoits, shuffleboard, paddle tennis and a covered table tennis area well protected from losing the balls. From 07:00 the Mareel Wellness centre provides a whole series of complementary fitness classes and courtesy health and beauty talks. The very well-equipped and spacious gym overlooks the bow. Two well-heated outdoor swimming pools are provided with hot tubs. There is also an aqua therapy pool in the spa which is chargeable and a full spa service.
The standard staterooms are more than adequate with all the same floor space, a small two-people balcony added on the higher decks. The distance between the beds and the wall gives space for the largest of persons to pass by and if it is three of you in the cabin the staff drop down the bunk whilst the guests are at dinner and take it up in the morning. You are aware it is there but hardly intrusive. There is a turndown service in the early evening and UK, European, and US plugs plus of course Tetley's tea making (and coffee too).

The ship's programme includes long cruises and for guests there is plenty of wardrobe and drawer space. On each passenger deck there is a free-to-use launderette and Cunard offer a same-day chargeable laundry service.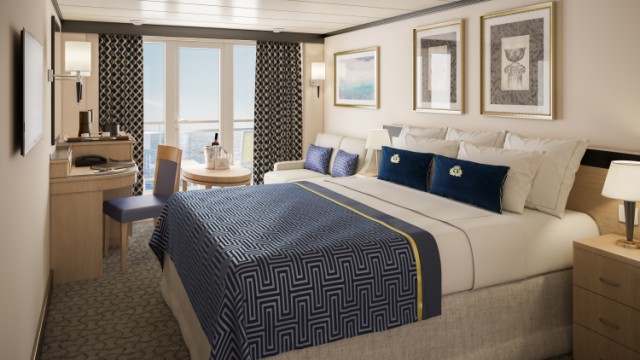 There is courtesy hot breakfast room service and it is easy for one person to use the table provided (or the one on the balcony) whilst the companion takes over the desk/dressing table which has a very well thought out series of international plug adaptors. The wash room is fine for single use but the easy-to-use shower has a curtain rather than plastic or glass door. Best to dispense with it when using the unit and mop up the wet floor. Some of the inside cabins are quite large and offer three floor beds. No sliding balcony doors which can cause problems with the air conditioning. Tea and coffee making facilities are provided and an extended daytime menu is also part of your package. If you require a special diet (available free and best booked well prior to sailing) this can be delivered to your cabin at no charge.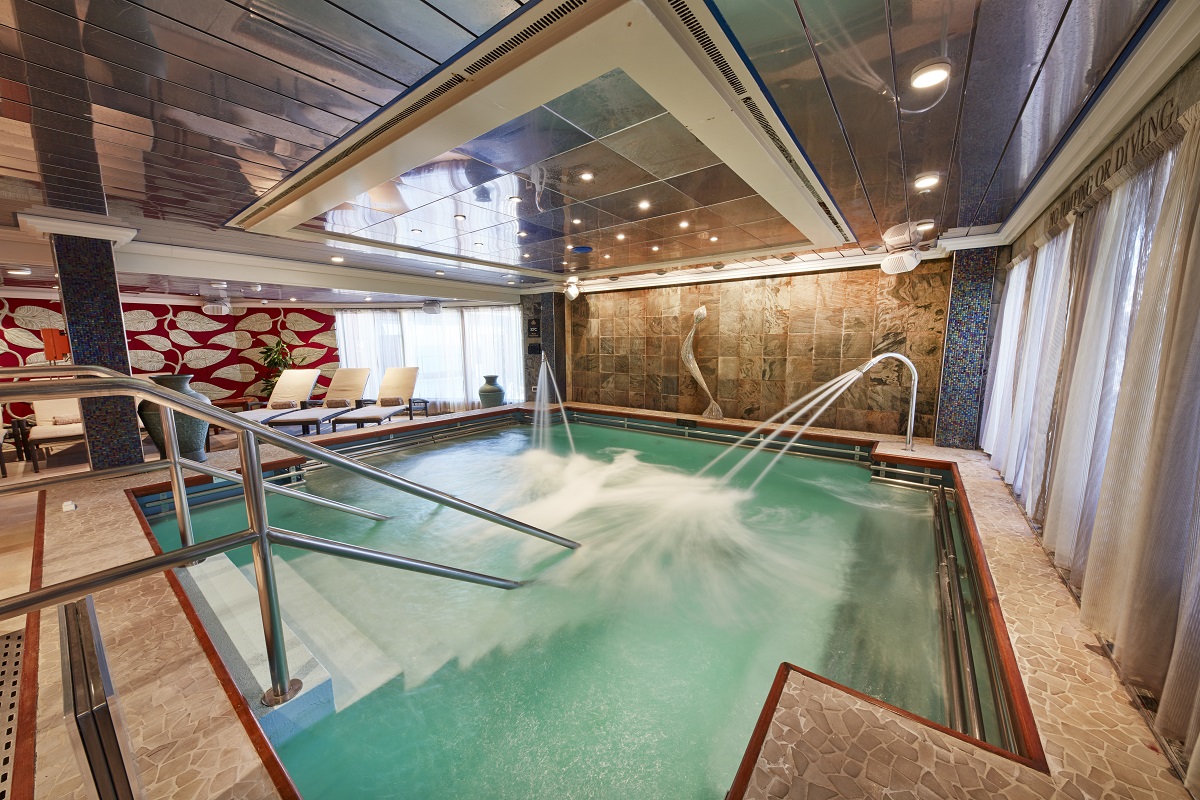 The Royal Court Theatre is a first class auditorium in the style of Matcham, three tier with private boxes available (at no cost although some are reservable). The stage itself is fully electronic, with a lift easily capable of taking a piano. Artists perform with a real live orchestra. This is also the venue for Cunard's noted Insight talk series, this voyage including Stephen Howarth with "The Seven Ages of Norway" 120,000 years of Norway story in 45 minutes. It left you somewhat breathless. More arduous, at least for the speaker, was Ann Daniels "World Records Don't Come Easy" on her solo trips to both the north and south poles. The stage shows feature artists making the rounds of the cruise ships including for our enjoyment Roy Hemmings, he of The Drifters and Irish comedian William Caulfield. The song and dance team sings live with a full backing orchestra and around the ship, at various venues, there is tuneful entertainment. It is for the most part a lively ship but there are plenty of places for a quiet drink or contemplation.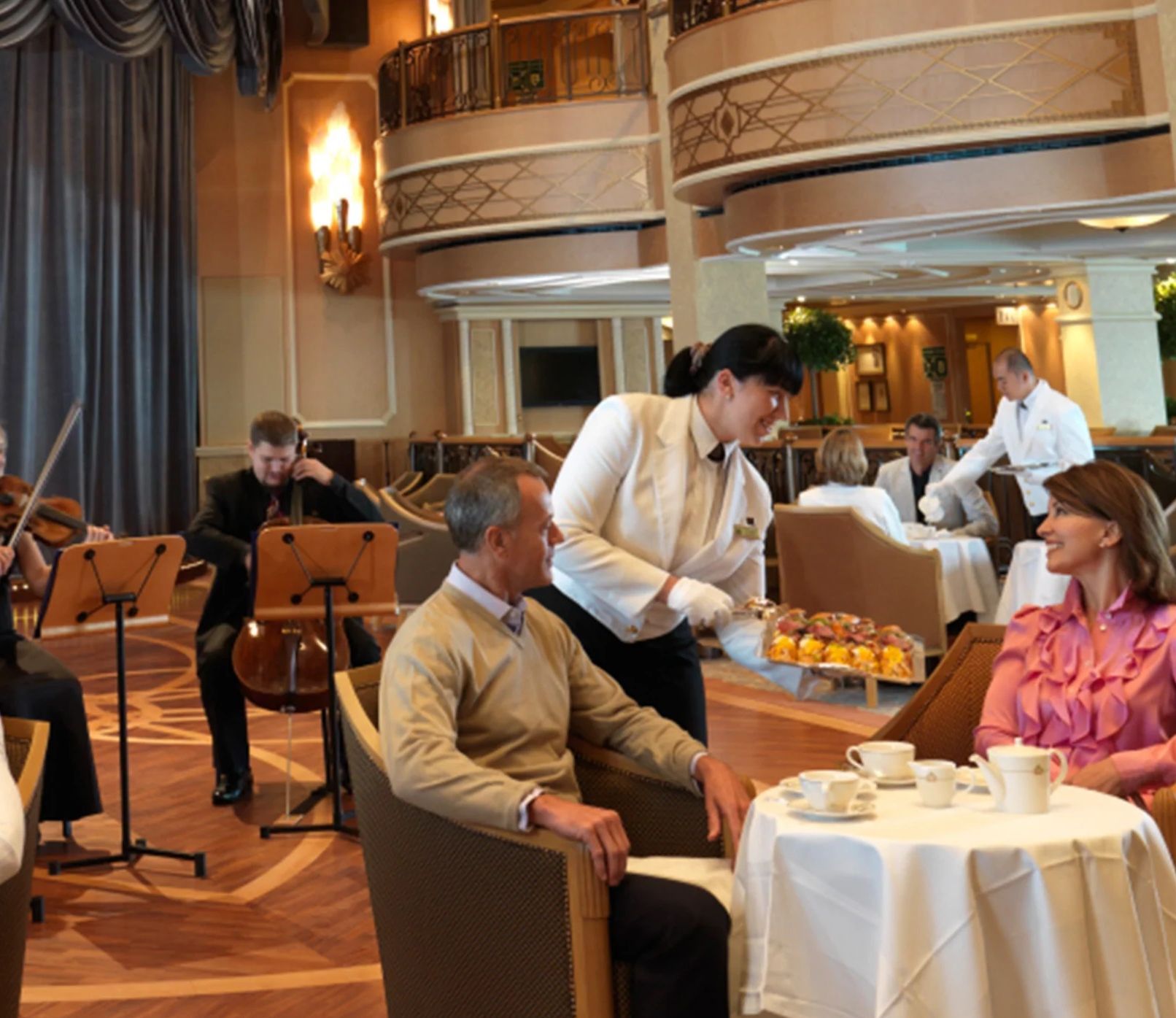 A centre piece for all Cunarders is the magnificent Queens Room, venue for the extremely popular White Star afternoon tea, with background musical accompaniment, and in the evening all manner of musical entertainment, usually accompanied by one of Queen Victoria's two resident bands.

Where Queen Victoria shows it age is on the technological front although Cunard are working in it. A small selections of films are available on the 42" cabin screen which have a stop and finish time. Most international airlines offer a more sophisticated system with a much bigger choice and a variable start time with the ability to take an interlude at a time of your choice.

When it comes to wi-fi it is an enigma with the ship's internal system first class in most public areas enabling a group such as ours to communicate easily. The ship's App does not offer a rolling activity programme and most of the information is a straight copy of printed material. Externally the wi-fi is currently poor although the corridors are wired up and individual cabin routers are presumably the next step.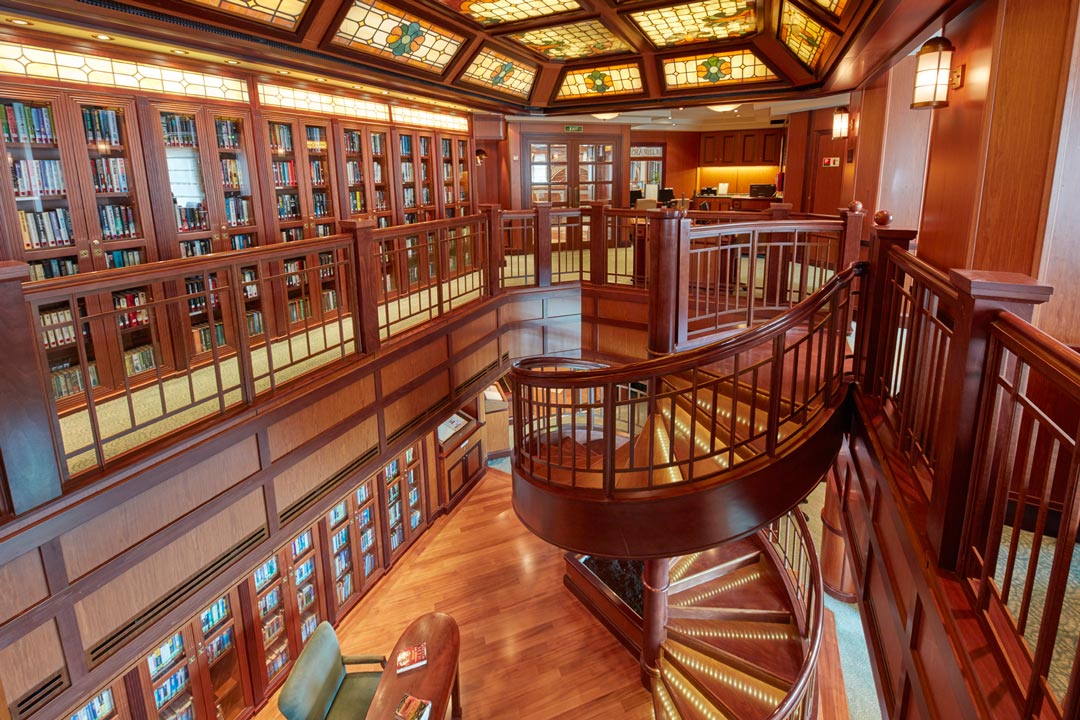 An electronic wristband would be a great improvement on the old fashioned door cards which are also used for shipboard purchases. It will save on visits to reception for a new card as they get lost. And the problem of leaving the cabin, closing the door and then checking if the card is on one's person!

On offer are Queens Grill and Princess Grill facilities with their own lounge area and open deck offerings. Cunard have always offered perhaps the best libraries at sea, always spread over two decks. The Queen Victoria version is extensive.

At 90,000 tonnes, 2,000 passengers and 850 crew, Queen Victoria (and her sister ship Queen Elizabeth) are not large ships by modern standards and fit into a niche market for clients who want a more traditional cruise. On this trip the British Plc Cunard was obliged to limit numbers to 72% of capacity, just under 1,500. It made for a very relaxed holiday, sun deck space no problem.

For the balance of this year the Queen Victoria offers a varied programme of trips from Southampton ranging from four to 12 nights before she sets out on a west bound world cruise via both the Panama and Suez canals on 9 January for 101 days.

www.cunard.com


Post script

This is not a normal review and as a journalist I must report that Cunard is missing out on the PR front by not reporting as a press release each update/improvement on the ship, and regular information on the entertainment agenda, artists and specialist presenters. A rolling press news programme would give us scribes writers something to write about in our columns, helping to fill the ships. And this is true for all cruise lines and not just Cunard.

Printed on board (brochures are now hard to come by in these ecologically friendly times) was one of the best simple cruise brochures I have ever seen, its 46 pages, covering the four ships until the end of May 2024, with deck plans. What more do you need?
OUR READERS' FINEST WORDS (All times and dates are GMT)
All comments are filtered to exclude any excesses but the Editor does not have to agree with what is being said. 100 words maximum
---
Malcolm Ginsberg, United Kingdom
On this cruise there were two formal nights, but the dress code allowed for jackets (without tie). In the Lido buffet shorts may have been allowed in the evening.
---
franz Plachy, Norwich
You do not mention the dress code. On our last cruise Jackets and ties were no longer required for Dinner in the dining room and shorts and T shirts were allowed in the champagne bar in the evening. Not what one expects from Cunard.
---