Chalk and cheese from across the Atlantic.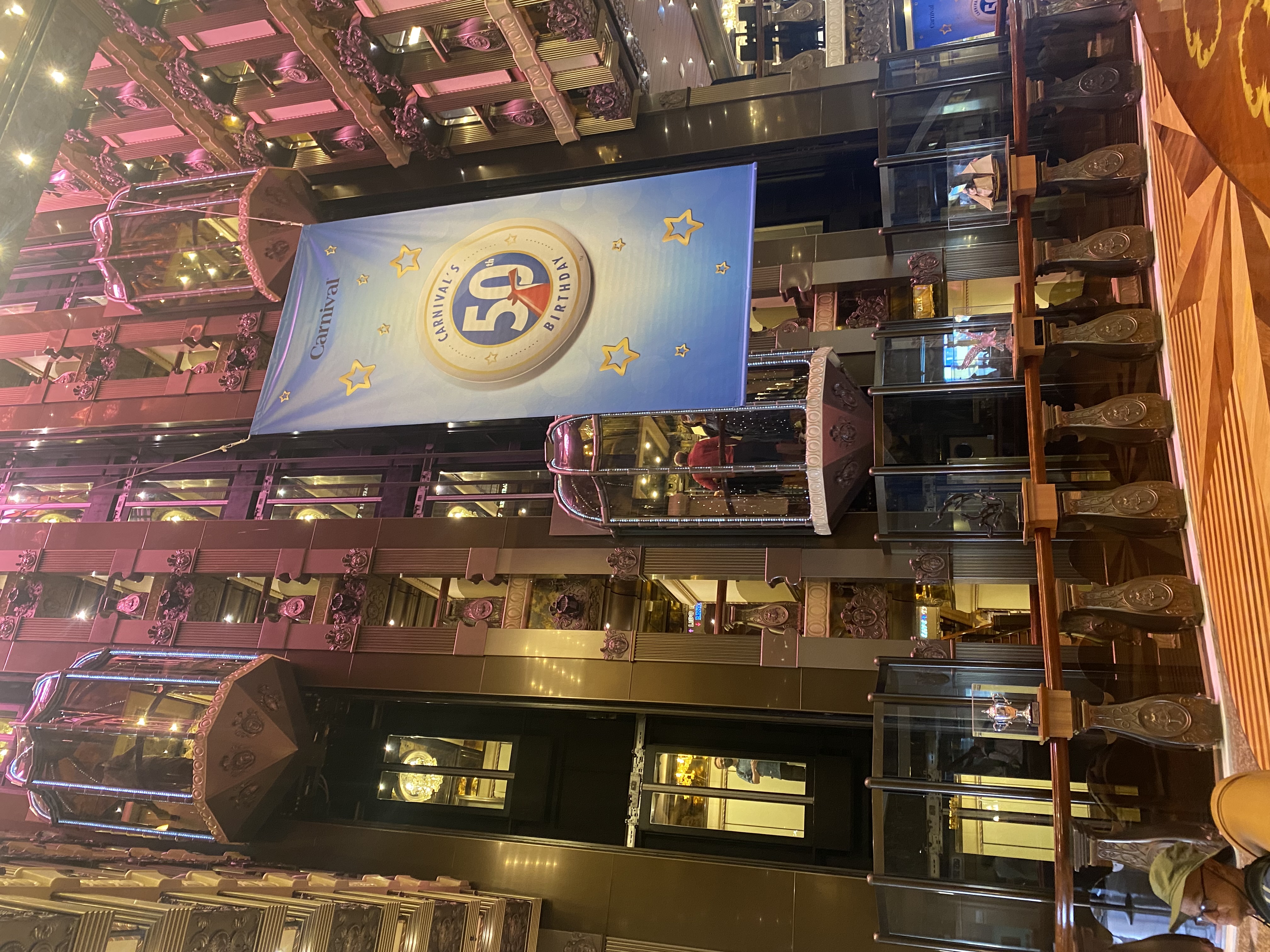 American cruise ships have been most welcome in European ports during the summer months as long ago as anyone can remember.

What is different in 2022 is the arrival for a full season of two ships, disparate as chalk and cheese. Virgin Voyages Valiant Lady has been reported in Business Travel News 4 April.

Carnival, the self-named 'fun ships', is back to these shores after an absence of around ten years.

Now in its 50th year Carnival is returning with Pride and a series of voyages planned out of Dover for this coming summer, and also 2023.

Carnival is hardly known to the British market. BTN's Malcolm Ginsberg, a keen cruiser, thought he might try (with wife) Pride, at the start of the European summer joining after the transatlantic crossing. It was an 11-night trip along the coast of Spain and Portugal, flying easyJet from Luton to Barcelona on the cruise departure morning, using the well-managed Barcelona T2 complete with airbridges, and a taxi ride with the fixed €39 fee to the equally well-laid-out cruise terminal. Landing at 09:50 local we were on board before 12 noon.

For the record, Carnival started its operations with one vessel from Port Miami in 1972 and has since grown into the world's most popular cruise line with a total of 24 ships carrying more than 6m guests annually and employing more than 40,000 team members from 120 nationalities. Founded by the late Ted Arison, and now with his son Micky as Chairman, Carnival Corporation is listed on both the New York and London stock exchanges and has grown dramatically from its original concept with a combined fleet of over 100 vessels across ten cruise line brands including Cunard, Holland America, P&O and Princess.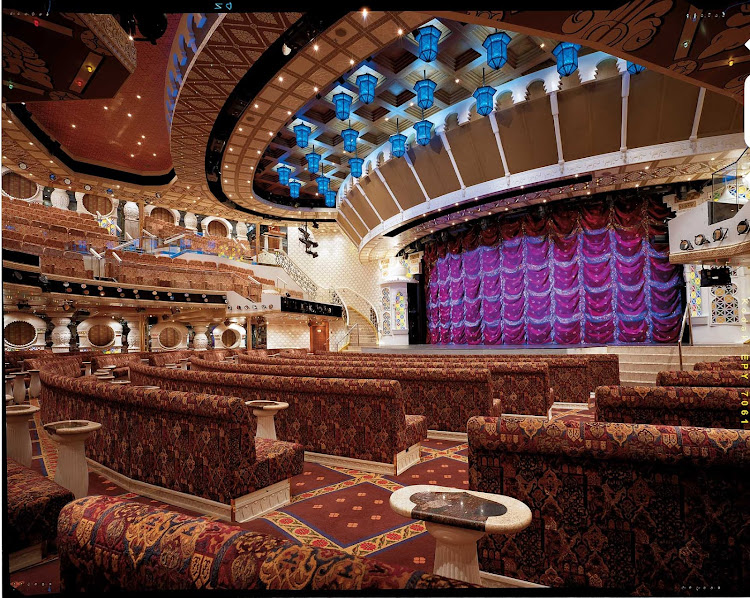 To put Carnival Pride in perspective she dates from 2002, comes in at 88,000 tonnes and a maximum of just over 2,140 lower bed passengers and hordes of youngsters on couches and bunks when cruising out of the Florida ports. It is about the size of the original Queen Elizabeth and Queen Mary, or twice that of Titanic.

On this trip she carried 1,450 passengers including 350 who had crossed the Atlantic with her from Tampa, and staying on board. It is an easy way to introduce Europe without a change of hotel every night. Some are even staying on for the next voyage, into the Western Mediterranean. For this cruise 65% were from the US, 17% British, and 6% Canadian. With a total crew of 822 this gives an excellent passenger crew ratio of 1.76. Pride is internally very spacious and there is no crowding on deck with plenty of room for sunbathing.

One thing clearly apparent is the modifications to the ship since its introduction, keeping up with the latest maritime safely regulations and adding the best wi-fi experienced at sea (as proven with issue of BTN, produced on board).

How do you describe the decor on board, the theme of the ship?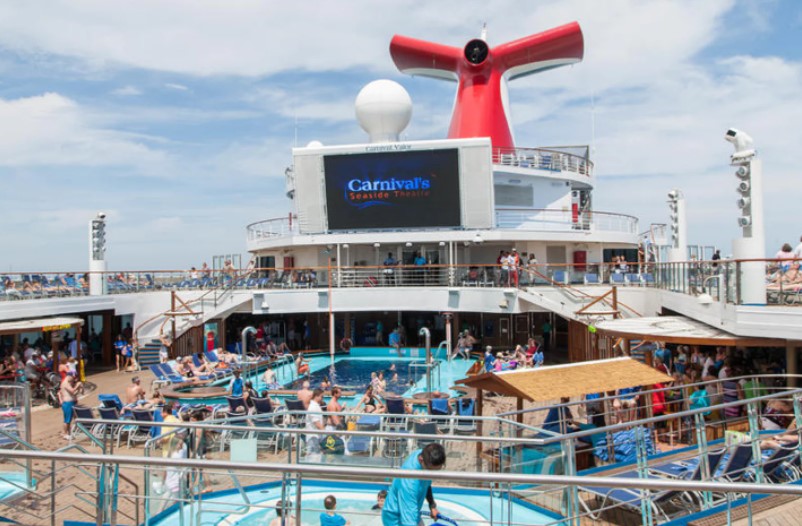 Some would call it traditional, others arty, with flowing staircases and reproductions of The Masters all over Pride including Gaugin, Matisse and Raphael. It's all very dark but certainly not gloomy. It is a question of taste and probably difficult to understand for this is essentially a family ship with dedicated children's areas dependent on the age group. Carnival Pride features an over-the-top decor inspired by Michelangelo, the Renaissance and Victorian England.

From the moment you board the ship via the aptly named Renaissance Lobby, massive paintings capture the eye, behind the bar, high up on the walls, and on door and wall panels. This carries over throughout the ship, and, at times, can be overbearing with its heavy fabrics, dark colours and overabundance of artistic design elements, such as glass flowers hanging from the ceiling. Some like it but it's hardly American.

For the time being Carnival require all clients to take an approved Covid test in the 72hrs prior to boarding, an image being made of the test result e-mailed through to the service provider. No masks were required on board but are mandatory for staff.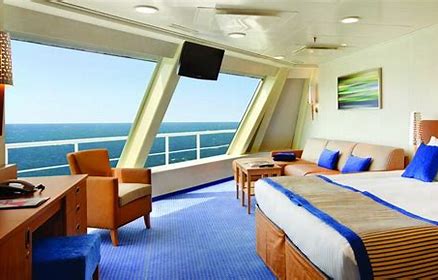 Stepping onto the ship it is suggested that you join a safety briefing straight away. This works very well indeed with no congestion and is mandatory prior to sailing. A group ship's tour is offered straight after setting sail, well worthwhile joining.

The standard cabins are 185sq ft plus 40sq ft balcony, more than ample, with a large services cubical including a shower, and plenty of storage space. Shower gel, shampoo and a bar of soap was provided. No tea/coffee making, although available in a variety of places throughout the ship. There is a complimentary room service for continental breakfast. The TV is simple to use including BBC and Sky and a sports channel. The free film selection is limited with each start timed!

The phone App is one of the best and is very easy to use with a live ship's programme (What's Happening Now) and the ability to make bookings for the restaurants, spa and excursions. Carnival has the usual plastic card to open cabin doors and used for charging on board. The card comes complete with a hole for a lanyard, a small but important attention to detail.

Some Caribbean cruises carry up to 700 children. Not this time, just 20, a full programme offered, with the Waterworks high up over the stern, slides for brave kids, and heroic adults. Over the bow is a running track and sports court together with a putting course.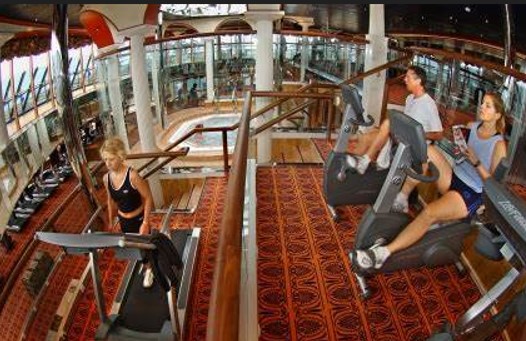 Covid is something all cruise lines need to deal with, Carnival placing hand sanitising dispensers all over the place, and also goes in for temperature taking. Scan your boarding card, stand in front of a small screen, and a message comes up that your temperature is OK – have a nice day! Some countries require your temperature to be taken before entering.

Decks 2 & 3 have the main entertainment venues, service and tours desk and an extensive shopping arcade.
It is deck 9 for casual dining, three swimming pools (one which can be covered) and the Serenity area, out of bounds for children.

There is a large variety of lounges and show places with the Sports Bar showing English Premier League matches (but no English Football League).

The large theatre at the front of the ship, for some obscure reason called the Taj Mahal Lounge, has a series of variety acts rather than west end style shows, with taped music, not a live band. It is comfortable and is also used for movies (which are replicated with an on-deck massive screen). Beneath the Taj Mahal is the Butterflies Lounge, a cabaret comedy club, usually with an inoffensive early show and a late night somewhat more colourful presentation. Other hostelries/venues included the Redfrog Pub, Ivory Piano Bar, and The Beauties Nightclub. The ship's entertainment team is very active from dawn until late, the ship alive with music once it gets dark. But you can find plenty of quiet spots if that is your need.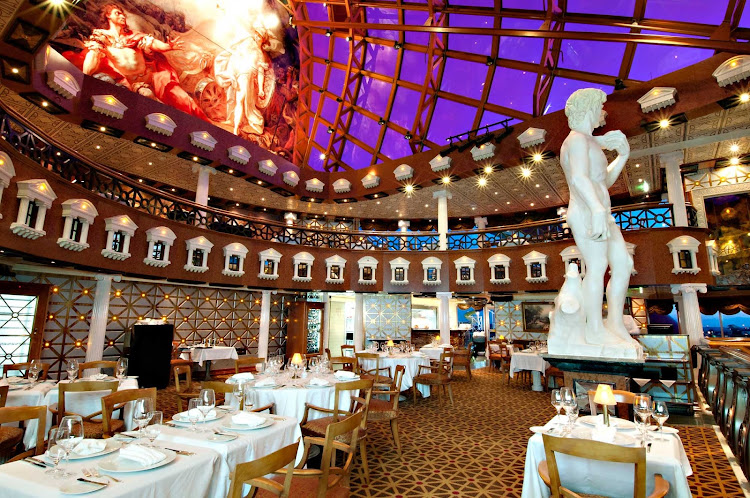 In most respects Carnival Prime is a typical cruise ship with a big spa, very well-equipped gym and one of the largest casinos at sea, seemingly always busy, an American addiction.

During the first day the Taj Mahal hosted a presentation on the various ports of call, but no detailed lectures.

On the dining front the Normandie Restaurant on deck 2 has two sittings with on deck 3 the completely flexible 'Your Time' eating. The menu is large and varied but Carnival needs to sharpen up its act, the supplies clearly top grade for the most part, but the delivery is lacking. The food could be improved, and whilst some vegetarian courses are highlighted, others are not. The commonly used (V) is lacking. As for Vegan "what's that?" was a response. Diners are always asked if they have any food allergies.

Carnival, as with all cruise lines, is trying to get away from printed menus etc (ask and you can still get one).

Best of all dining is the David's Steakhouse, two storeys high up on decks 10 & 11, actually underneath the symbolic Carnival Wing, a truly American dining experience. The charge is $42, but well worthwhile for at least once on the cruise.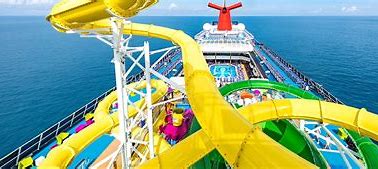 Each day the self-service dining on deck 9 has a different offering including Italian, Mexican and a carvery. There is a deli bar, pizza servery open very late, and a pair of salad bar offerings. Other eating places include BlueIguana Cantina – Mexican, Bonsai Sushi – Japanese (supplement), seafood corner (also a supplement) and Guy's Burger Joint – Fast Food and 24hr courtesy ice cream. You will not go hungry.

This is an American ship and the dining times unusual for the English market. Breakfast in the main restaurant from 07:00 whilst on sea days this is turned into a brunch from 08:30 to 12:00, with a (busy) tea from 15:00 to 16:00.

Carnival Pride is a fine ship from a company with great experience, and like others still recovering from the pandemic. For a British aspect the crew's English (diction) could be improved. More staff training is needed. A yes and smile does not mean you are being understood. Price-wise let's just say Carnival is competitive and offers very good value. On this trip all the swimming pools were very cold and no explanation was given. Either there is a technical problem or Carnival is saving money on fuel burn.

There were some minor niggles. The evening turndown has been withdrawn 'due to Covid' and whilst a 'do not disturb' notice is provided, no 'please service' sign is offered.

In 50 years Carnival has built a fine reputation for its well described 'fun ships' and customers come back year after year. But it has some work to do if it plans to capture more of the European market.

BTN ON TOUR will report on ports visited on this cruise in the next few weeks.

www.carnival.com/cruise-ships/carnival-pride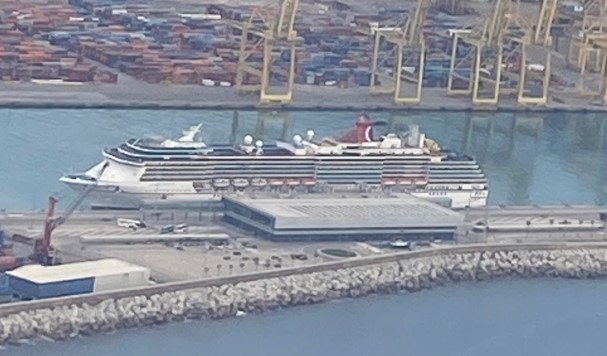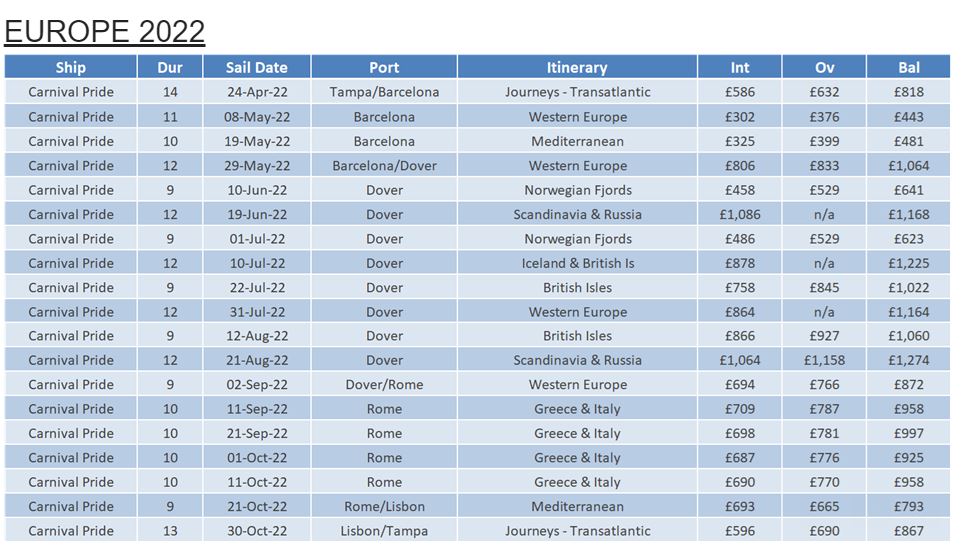 OUR READERS' FINEST WORDS (All times and dates are GMT)
All comments are filtered to exclude any excesses but the Editor does not have to agree with what is being said. 100 words maximum
---
No one has commented yet, why don't you start the ball rolling?
---