Tom Stoddart has been Managing Director of BA CityFlyer since 2018, overseeing its continued expansion, and guiding the stand-alone British Airways branded operation through the most difficult 21 months in the history of aviation. As with Willie Walsh, now Director General of International Air Transport Association (IATA), he is an Oxford Air Training School graduate having joined British Airways 21 years ago. His pilot's licence is still current on the A320 series, but not so for the Embraer. "I just don't have the time," he said. "It's a nice idea but will not happen." Here in Business Travel News he reflects and looks forward.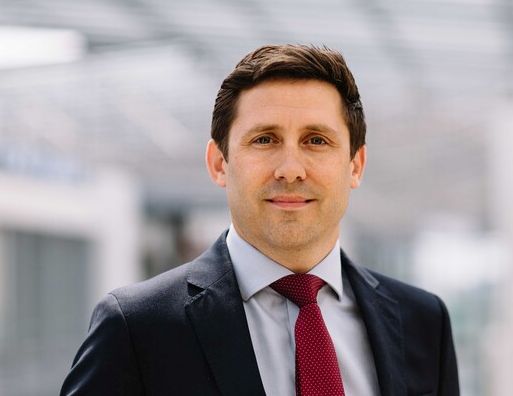 "Who would have imagined back in January 2020, that the next two years would deliver a pandemic so significant in scale that it would virtually shut down our industry for two years? Despite a history of SARS, 9/11, Icelandic volcanoes and global recessions, even the most prophetic of airline professional would have been chased out of the boardroom for suggesting that in 2021 air travel in and out of the UK would slump by a shocking 71% compared to pre-Covid levels.

The impact upon our industry, our balance sheets and our people has been profound, creating an indelible experience for all those who have endured it. Through necessity our focus has been survival, but increasingly we must look to the future, transitioning from survival to recovery, and then in turn, the new normal. The airlines that will emerge strongest from this crisis will be those that are most agile, adapting to changing customer behaviours and requirements, re-building lean, efficient, data enabled, customer focused organisations. Modern sustainable fleets, innovative digital platforms and passionate engaged staff will be prerequisites for success.

Coronavirus may have provided an opportunity for airlines to reconsider their strategies, retire old fleets and address historic structural issues, but this has come at a heavy cost. Increased debt, inequitable state aid, disenfranchised workforces, and new variants all hinder recovery, but these are all immaterial if we don't have customers who want to fly. We're airlines, we do safety and we do it very well. But while we can keep our customers safe at airports and on board our aircraft, policy makers must also inspire confidence, keeping borders open and limiting travel restrictions to those that are both essential and effective.

The re-imposition of travel restrictions in light of the Omicron variant was disappointing, but perhaps understandable, initially, if it really did slow the spread of the mutation. During this period, the UK rates of Omicron soared, meaning once again that the travel restrictions delivered no health benefits whilst heaping more stress and uncertainty on travellers and more economic damage to the industry. It came as a huge relief to see the Government roll back those restrictions.

Eventually, we must learn to live with coronavirus and future variants. Ideally, a consistent international approach between governments could be found but at the very least, the UK should set the gold standard for policy making. Delivering clear, transparent and appropriate policy based on the efficacy of restrictions and on the vaccination status of the individual. We know how damaging 'test to return' is to consumer confidence, people simply don't want to take the risk of being stuck abroad. The cost of testing is extortionate and if it continues, we are in danger of making travel a preserve of the wealthy. And let's not forget the admin burdens through multiple form filling.

Despite the current frustrations, we still have much to be confident about. People want to travel to see friends and family, to do business, experience new cultures and to simply have fun. In the large domestic markets such as the US (where travel restrictions are not a factor) demand has recovered quickly, in some instances exceeding pre-pandemic levels. In the UK when restrictions have been lifted previously, airlines have seen strong demand for travel. Human nature is to pioneer, to travel and explore, and consumer demand will return.

Recent experience in the US has shown that airlines have been unable to keep up with the pace of recovery. Having shrunk their businesses in order to reduce cost and navigate the crisis, but in recovery they have been unable to recruit, train and stand up people and aircraft quickly enough to meet demand. This issue has long blighted the aviation industry, demand can effectively stop overnight, but the lead in time to reduce cost or add additional capacity is substantial.

The UK could well suffer the same fate, as we seek to prepare for what we hope will be a very busy summer. Leave preparation too late and you could miss out on revenue opportunity, go too soon and you risk carrying significant cost if demand does not materialise. For this reason, airlines will seek to introduce more flexibility into their cost base, just at a time when suppliers and colleagues are looking for more certainty. How airlines navigate this challenge will be critical. Thankfully regulators have recognised this challenge, with the recent extension of EU slot relief into Summer 2022 very welcome.

Intentionally I have left the most important, and perhaps most challenging issue until last. People are at the heart of aviation, and our people have endured much both personally and professionally over the last two years. Uncertainty drives stress and there has been much of that. Colleagues have lost jobs, or narrowly avoided doing so. Colleagues have taken pay cuts or faced changes to their collective agreements. Many had been furloughed, feeling disconnected from their business or perhaps suffering isolation, while others have worked harder than they ever have before. Uncertainty and change on this scale have consequence, and while some changes will have a positive legacy, others may not. Large parts of our community are either crisis fatigued or disenfranchised. How we re-engage our teams, rebuild energy levels and inspire employee passion and advocacy for our brands will be the true test of how we recover from this pandemic."

OUR READERS' FINEST WORDS (All times and dates are GMT)
All comments are filtered to exclude any excesses but the Editor does not have to agree with what is being said. 100 words maximum
---
John Jones, Newham
My experience with CityFlyer has always been positive, even at the back of the Embraer. What BA has to do with EuroFlyer is to make it distinctive with quality and not a cheap copy of easyJet and Ryanair.
---