Quite rightly the modern Liverpool is very much tied into The Beatles. Its most world famous sons were said in 2016 to bring £82m a year to the city's coffers.

On a recent cruise Anthem of the Seas stopped at the capital of the Mersey and adults 18 and over were allowed to get off (see BTN 8 November) Malcolm Ginsberg reports.

So we made it a Beatles day out, divided into two.

The Beatles Story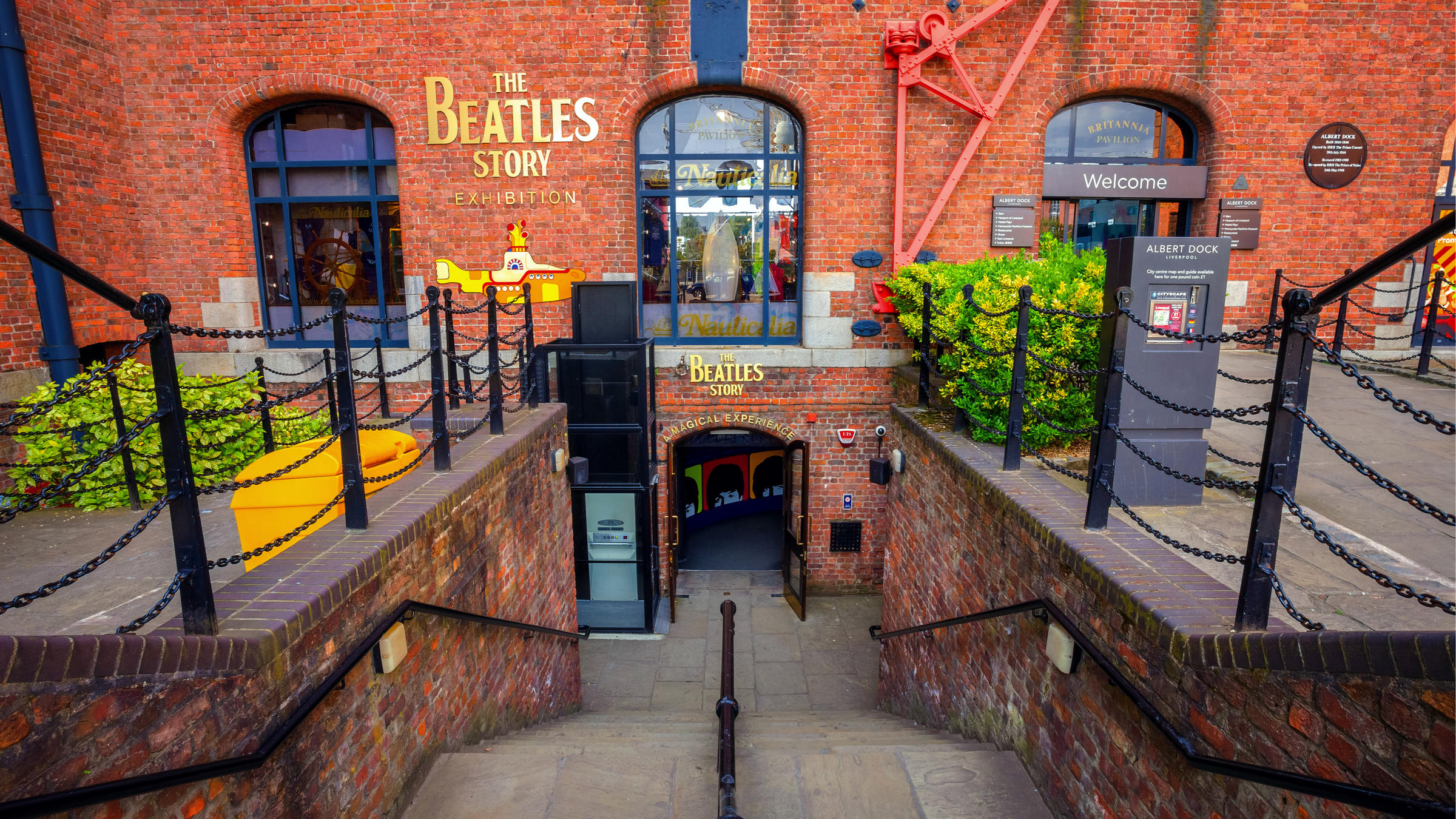 Tucked away in the Britannia vaults of the Royal Albert Dock is the Beatles Story, a two-hour extravaganza in the City of Liverpool's most popular museum attraction. It is a "real magical mystery tour". Book in advance. Even now it can get very busy.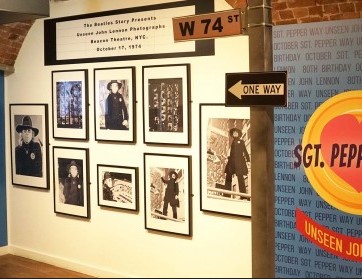 The Beatles Story contains recreations of The Casbah Coffee Club, The Cavern Club and Abbey Road Studios among other historical Beatles items, such as John Lennon's spectacles, George Harrison's first guitar and a detailed history about the British Invasion and the solo careers of every Beatle. The audio guide passes memorabilia galore.

How come that a band that was only active for ten years from 1960 to 1970 is still literally 'alive' today with music and lyrics? Were they the greatest ever? It is true that (Sir) Paul McCartney and to a lesser extent (Sir Richard Starkey) Ringo Starr are very active with their own non-Beatle creations but are forever linked to the 'fab four'.

The exhibition is very comprehensive beginning with the childhoods of each member, all wartime babies bought up during a period when Liverpool was recovering from some of the most terrible times of 'The Blitz'.

A slow walk takes you through the history of those momentous years. And the music.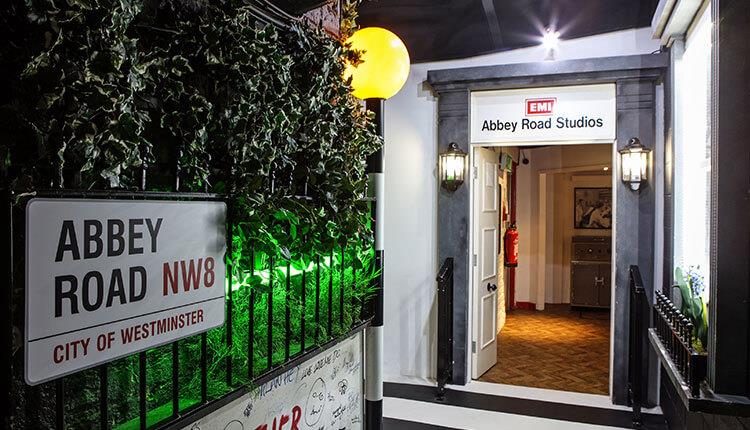 Starting as the Quarrymen in 1957, and with a stint in the Hamburg clubs, they became The Beatles in 1960 with The Cavern as their home. In 1962 the original drummer Pete Best was replaced by Ringo Starr for a session at the Abbey Road studio near Lords cricket ground in London with (Sir) George Martin as musical director. There was no looking back. By this time another Liverpudlian, record shop owner Brian Epstein had become their manager and in his short lifetime became one of the greatest empresarios of the era. He committed suicide in 1967.

On 7 February 1964, the Beatles departed from Heathrow with an estimated 4,000 fans waving and screaming as the aircraft took off. Upon landing at New York's Kennedy an uproarious crowd estimated at 3,000 greeted them. They gave their first live US television performance two days later on The Ed Sullivan Show watched by approximately 73m viewers in over 23m households, or 34% of the American population.

From then onwards it was never ending, both performing and creating.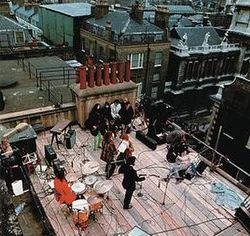 Ultimately, what would be their final performance as a group was filmed on the rooftop of the Apple Corp's building at 3 Savile Row, London, on 30 January 1969.

It was all falling apart. McCartney filed suit for the dissolution of the Beatles' contractual partnership on 31 December 1970, its legal existence finally terminated at the end of 1974. In recent times Paul McCartney has said that just before John Lennon's death the two were trying to get together.

For the record John Lennon (age 40) was murdered on 8 December 1980 in New York. George Harrison (age 58) died from lung cancer 29 November 2001, with the 20th anniversary coming up. And it is worth pointing out that Apple Computers was not created until 1978, that company name derived by Steve Jobs, one of its founders, as he like Apples.


City and Beatles Live Tour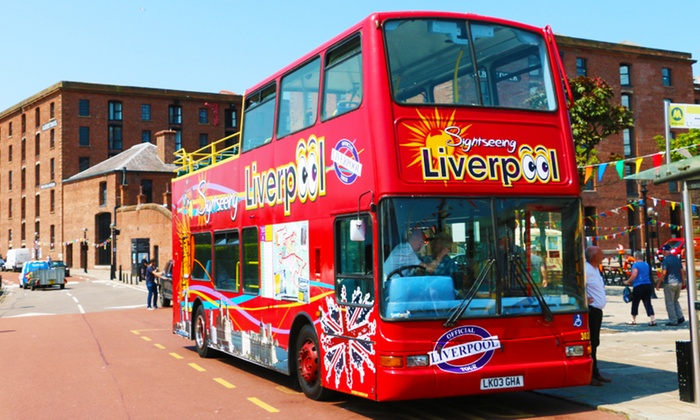 Beside the Beatles, Liverpool is also famous for its comics. The list includes the wonderful Arthur Askey, Ted Ray, Jimmy Tarbuck and of course Sir Ken Dodd.

A man called Tom, a true 'scouser' and our guide on a 90min double deck bus tour, was worthy to be nearly ranked with these notables. If you take the trip try and make sure he is on your bus for what will be a most entertaining journey.

As he reminded us. "It should be night-time 24/7 in Liverpool, because they don't allow The Sun!" in reference to an article printed in the paper after the 1989 Hillsborough football disaster, under the headline The Truth, prompting a boycott by readers in Liverpool.

It's a red double decker of course. And that's no joke if you are an Everton supporter.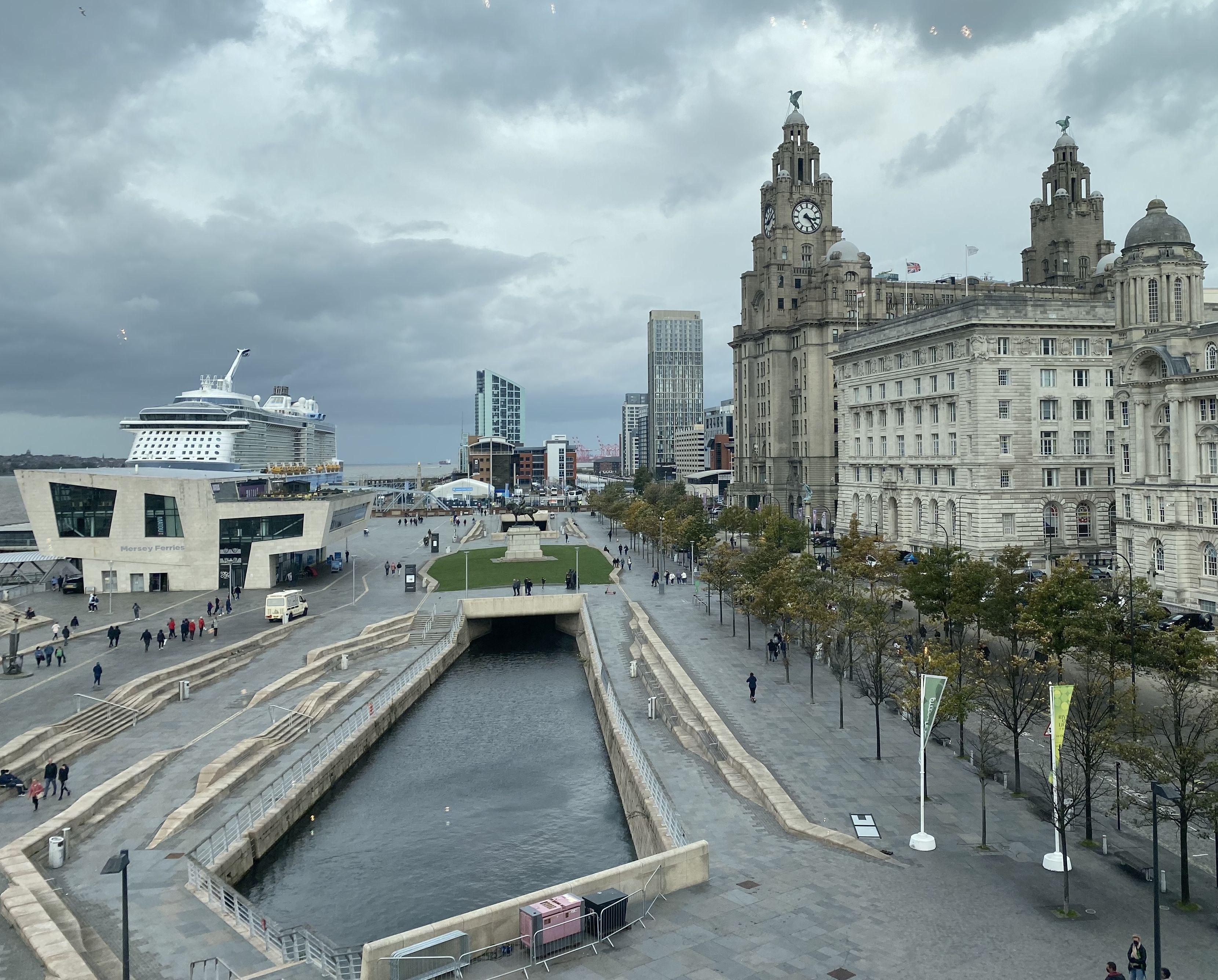 Setting out from the Royal Albert Dock The Three Graces quickly up on your right – the Royal Liver Building, The Cunard Building and the Port of Liverpool Building, magnificent living memorials to times gone by and open to the public. On the other side is the Mersey Ferry, made even more famous by the late Gerry Marsden 's song. Richard Rogers and Oscar Hammerstein wrote "You'll never walk alone". The tour does not go past Anfield/Goodison Park football stadium.

In Stanley Street is a statue to Eleanor Rigby. It's the creator and sculptor that may surprise you, Tommy Steele (Sir Thomas Hicks), just one of his many creative talents and a long-time friend of The Beatles.

The tour continues past the rejuvenated Cavern Club in Mathew Street (and another Beatles Museum) towards St Georges Hall one of the finest examples of neo-classical buildings in the world, standing out magnificently on the city's skyline. We don't pass the Epstein Theatre, on the upper floor in Hannover Street, the 360-seat theatre named after the Beatles original manager.

Next up was supposed to be the Philharmonic Dining Rooms (said to be John Lennon's favourite pub) with a free glass of bubbly. Not so due to Covid-19.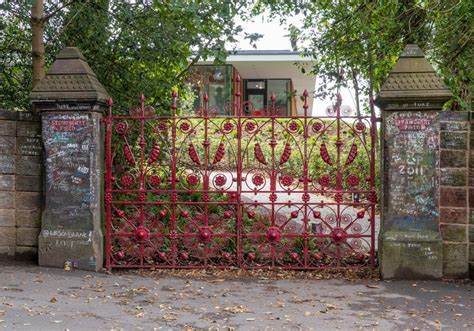 The bus passed Metropolitan Cathedral of Christ the King "Paddy's Wigwam", and The Liverpool Cathedral finally completed in 1978 after 74 years.

We stopped at Strawberry Field, a Salvation Army site and children's home in John Lennon's time. If the hop-on hop-off arrangement is working (but not at present) it's a good place for tea and cakes.

Along Menlove Avenue, a main road, at number 251, is John Lennon's childhood home, an unpresumptuous suburban semi with a blue plaque. We are reminded that close by Lennon's mother Julia was hit by a car and killed on the evening of 15 July 1958. It is now a grade II listed building and gifted to the National Trust by his widow Yoko.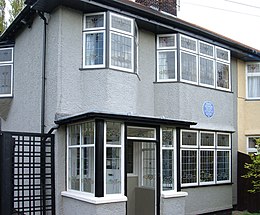 Past the splendid Calderstones Park in a very pleasant and tidy part of Liverpool and viewed from Mather Avenue, is Forthlin Road and another rather plain local council-built Graded II listed building, the childhood home of (Sir) Paul McCartney, now owned by the National Trust and listed as "The Birthplace of the Beatles. Most of the early writing was done here. We had to view from the top of the narrow street, our wisecracking guide muttering something about the locals not wanting any more traffic.

Liverpool Festival Gardens is a popular hop-on-hop-off point in normal times and dates from 1984 when Michael Heseltine held the environment brief and really pushed Liverpool. He is held in great regard by the city. The gardens are worth a visit regardless of the bus.

The final run back to the Albert Dock took us past The Yellow Submarine play centre and the ACC exhibition complex.

Let Tom have the final word: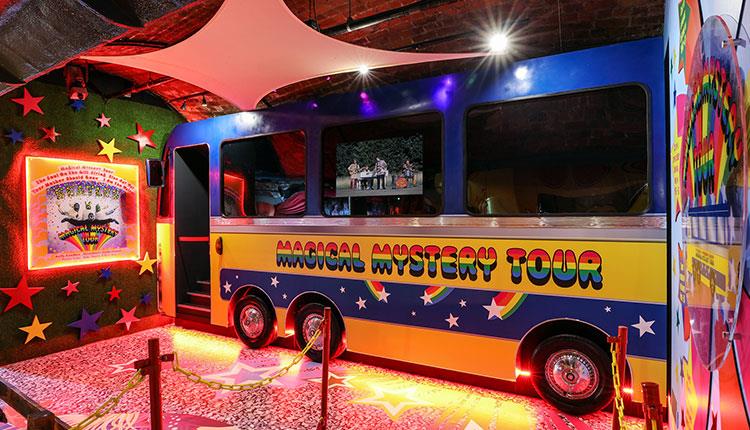 "Ken Dodd doing a gig at the Liverpool Empire. He walked out at the interval and quietly nipped to the bar, sat a couple tables away from two completely oblivious scouse blokes chatting between themselves. First bloke says "what's the difference between Ken Dodd and a coconut?"

Second bloke replies "I don't know what is the difference between Ken Dodd and a coconut?"

"You can get a drink out of a coconut!"

On hearing this Ken is quite taken aback and shouts over to the lads "Oi I heard that."

First scouser sorely embarrassed can't apologise enough says "Oh mate I'm so sorry I didn't mean anything by it just having a laugh with my mate here. I honestly didn't mean anything by it"

Ken tells the lads "It's no problem boys. I understand. I love a good joke as you can tell, do you want a drink?"

The lads respond "Of course mate that would be great"

"Well go and get yourselves a coconut!"

The 'Liverpool City Centre" map, published by the tourist board, is excellent and free, showing shops as well as important sites.

www.visitliverpool.com www.liverpool-one.com

www.cultureliverpool.co.uk www.liverpoolcitysights.com

www.beatlesstory.com
OUR READERS' FINEST WORDS (All times and dates are GMT)
All comments are filtered to exclude any excesses but the Editor does not have to agree with what is being said. 100 words maximum
---
No one has commented yet, why don't you start the ball rolling?
---