Indian born Alok Sharma, MP for Reading West, is a British politician serving as President for COP26 and Minister of State at the Cabinet Office since 2021. Sharma resigned his previous position as Secretary of State for Business in order to lead COP26. Sharma retains full Cabinet status. This is his formal introduction to the COP26 gathering, which runs until Friday 12 November.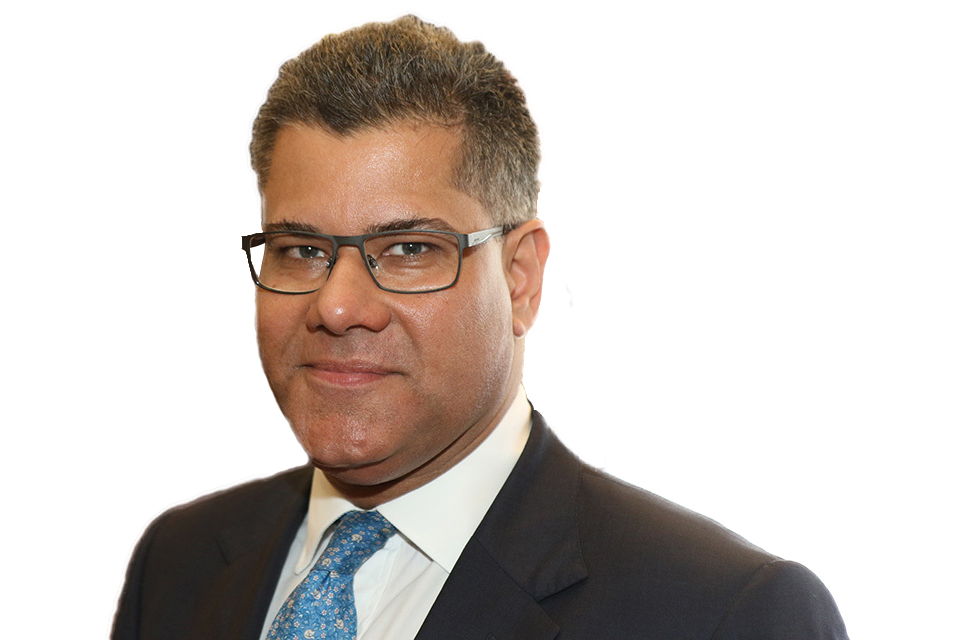 "The COVID-19 pandemic has brought devastation to millions around the world, disrupting many parts of the global economy. Governments, including our own, have stepped up to protect lives and livelihoods. But climate change has continued, and it ultimately threatens life on earth.

As countries begin to recover from the Coronavirus pandemic, we must take the historic opportunity to tackle climate change at the same time – to build back better, and greener. We can deliver green recoveries across the globe that bring in good jobs, trillions in investment and ground-breaking new technology. And we must. To keep the temperature of the planet under control – limiting its increase to 1.5 degrees - the science dictates that by the second half of the century, we should be producing less carbon than we take out of the atmosphere. This is what reaching 'net zero' means.

The journey is already underway. Despite the pandemic, the direction of travel is changing. Around 70% of the world economy is now covered by net zero targets, up from less than 30% when the UK took on the Presidency of COP26. The world is moving towards a low-carbon future. Clean energy, like wind and solar, is now the cheapest source of electricity in most countries; many of the world's car makers are shifting to make only electric and hybrid models; countries around the world are starting important work to protect and restore nature; cities, states and regions across the world are also committing to reduce emissions to zero.

Our country, the UK, is leading the way – over the last 30 years British governments have grown our economy by 78% while cutting emissions by 44%. That shows green growth is real. In 2012, 40% of our electricity came from coal. That figure is now less than 2%. That shows that change is possible. The UK was the first country to pledge to reduce carbon emissions by 78% by 2035, we will completely phase out coal power by 2024 and will end the sale of new petrol and diesel vehicles by 2030. We are introducing legally binding targets to restore nature and radical reforms to agricultural subsidies. The Prime Minister has set out a Ten Point Plan for a green industrial revolution to help us reach our climate commitments whilst creating thousands of highly skilled jobs and already, many more Brits earn their living from clean green jobs.

Around the world we are also seeing progress. Together with the United Nations, Italy, France and Chile we hosted the Climate Ambition Summit which brought together 75 leaders from around the world. It was a major stride forward, with new commitments on climate announced by every leader who joined. It's an important indicator that we are all serious about getting carbon emissions down now. Even so, we're going to need much more. We cannot wake up in 2029 and decide to slash our emissions by 50% by 2030. That's why the next six months will see the UK push others not to flinch from the big policy decisions: ending coal power, phasing out polluting vehicles, making agriculture more sustainable, tackling deforestation and supporting developing countries with finance.

Unfortunately reducing emissions is not enough. For many nations, the picture is far bleaker. I was born in India and for a time I served as the UK government's minister responsible for international aid – I have real sympathy with less developed countries that feel it's for the developed industrial nations to help sort out a problem largely of their making. Indeed, one of the reasons we are determined to hold COP26 in person is to ensure the voices of these countries are heard and acted on.

For those countries most vulnerable to the impacts of climate change - who are already seeing their homes disappear under water and their crops decimated by drought - COP26 simply can't be another talking shop. In 2009, rich countries promised they would work towards raising $100bn each year by 2020 to help these countries tackle climate change. Donors need to demonstrate that the target will be met and surpassed. As COP President Designate, I am determined that we will.

There is no viable pathway to net zero emissions that does not involve protecting and restoring nature on an unprecedented scale. If we are serious about holding temperature rises to 1.5 degrees and adapting to the impacts of climate change, we must change the way we look after our land and seas and how we grow our food. This is also important if we want to protect and restore the world's biodiversity, upon which all life depends.

At COP26, we will work with partners to take forward action on protecting and restoring forests and critical ecosystems, and we will champion the transition towards sustainable, resilient and nature positive agriculture. COP26 needs to be decisive. Whether future generations look back at this time with admiration or despair, depends entirely on our ability to seize this moment. Let's seize it together".

https://ukcop26.org/wp-content/uploads/2021/07/COP26-Explained.pdf
OUR READERS' FINEST WORDS (All times and dates are GMT)
All comments are filtered to exclude any excesses but the Editor does not have to agree with what is being said. 100 words maximum
---
David Starkie,
To make sense of all these targets/aspirations, you have to have carbon adjustment taxes at borders. Otherwise domestic producers get penalised (closed down even) whilst the 'stuff' is imported instead. The claim that coal constitutes only 2% of electricity generation illustrates this. It is likely we import electricity generated by coal through the interconnector with the Netherlands.
---