British Airways has confirmed that it is in talks with its trade unions to introduce a low-cost subsidiary at Gatwick Airport.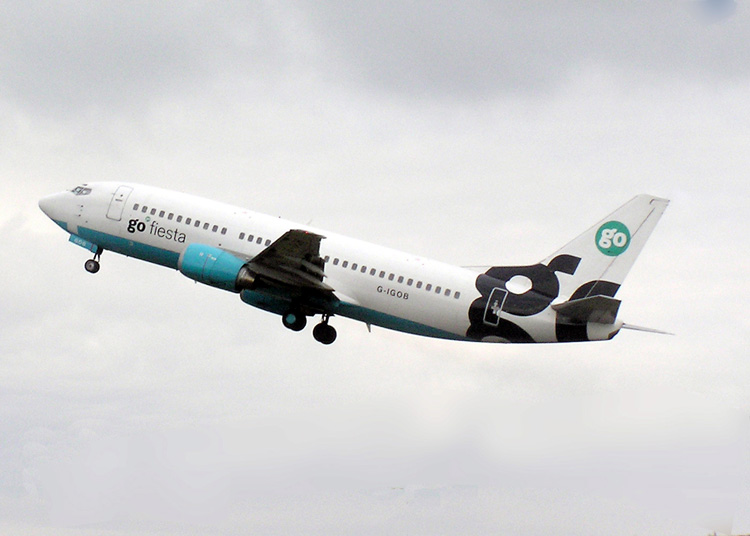 Last Friday (27 August) The Times published a statement from the airline confirming the discussions but also saying that no further comment would be made at this time.

Following its takeover of British Caledonian, BA became the largest operator at Gatwick but in more recent times has been overtaken by easyJet, and the withdrawn Norwegian. It is now in the (currently closed) Main Terminal having swapped with easyJet from the North Terminal. Wizz has made it clear that it seeks more slots and an expansion at Gatwick.

BA's history with low-cost is poor. Go, a subsidiary, was at Stansted, and was integrated into easyJet. The more recent reduction of Economy Class cabin services on the European network was deemed a failure. By creating a new airline it might be able to secure lower staff costs more in line with the budget carriers. The Virgin Atlantic low-cost operation Little Red (at Heathrow) was not a success.

The BA label carries weight, seen by the success of CityFlyer at London City Airport. A new label would be expensive in marketing terms and a real risk.

Regular contributor to Business Travel News, Chris Tarry, raised the same question. "It shows that BA is committed to Gatwick – but the question of this plan is implementation. How will it be able to build an operation that is truly low-cost and competitive?"

With owner IAG in a financial crisis BA itself reported an operating loss for the first six months of the year at €1.3bn, compared with the much smaller Iberia at €330m and Aer Lingus €192m. Vueling, which had no cargo business to fall back on, lost €875m on revenues down 77%.

www.ba.com

www.gatwickairport.com

OUR READERS' FINEST WORDS (All times and dates are GMT)
All comments are filtered to exclude any excesses but the Editor does not have to agree with what is being said. 100 words maximum
---
Ian Hamer, United Kingdom
BA needs to create ''Blue Air'' between it and it's competitors and stop chasing down the lowest standards on the assumption that costs will fall in line with standards. It doesn't need to create a new low cost airline, it is already one in terms of passenger experience! The latest example being the requirement that passengers work out days in advance of flying if they might fancy a G&T during their flight to be ordered via an APP, no order..no G&T!
---
Malcolm Ginsberg, London
Go was an enigma and the brainchild of Robert Ayling, then CEO BA. Aircraft were acquired from various sources, which would have needed expensive modifying for a common fleet. Ayling went and Go appears to have lost money at BA, also a competitor. 3i organised a management buyout and within 12 months sold the carrier to easyJet. The profits for the short term ownership may have been cira £200m, or Stelios paid too much! A UK domiciled American Barbara Cassani was CEO of GO throughout its existence but did not join easyJet at the takeover. She was also involved with Vueling in the early days and was the original chair of the 2012 Olympic bid. She tells the tale in Go-An Airline Adventure available at Amazon. Waterside ought to have a copy.
---
Richard Wiggins, UK
SHOULD NAME IT ..BAsic….
---
Franz Plachy, Norfolk
Go did not fly "surplus 737-300's. Aircraft were either leased from several leasing co's or brand new direct from Boeing. The success of go was demonstrated by the price easyJet paid for the airline, which was started with a 25 million budget and sold for more than 130 mil to a management buyout and snapped up a year later for 350 mil by easyJet. A success in anybody's book! BA's problem with managing low cost carriers is that the corporate culture does not understand the concept of low cost. BA as a brand has been devalued over a number of years by ill conceived cost reduction measures and a majority of their workforce that has forgotten the basics of good customer service. City flyer has consistently provided better customer service than mainline BA. The Middle Eastern carriers are successful for one reason, friendly, attentive customer service.
---
Richard Lambert, Kimbolton Cambridgeshire
Many BA passengers who don't occupy premium seats have thought BA has had a typical lowcost airline for some years. Lowcost characteristics - cramped, uncomfortable seats, no cabin service,addons for normal travel items - have prevailed in shorthaul,and in longhaul with indifferent meals, insulting breakfast fayre. Add minimal cabin service by disinterested cabin staff, (contrast with next BA story) With the forecast reduction in premium passengers BA really ought to think, finally,how to encourage steerage passengers away from the Gulf carriers.
---