Who should take the title? Not Hugh Jackman and the marvellous Christmas 2017 film hit, but the much more English Jay family of Great Yarmouth. Forget Barnum and his antics.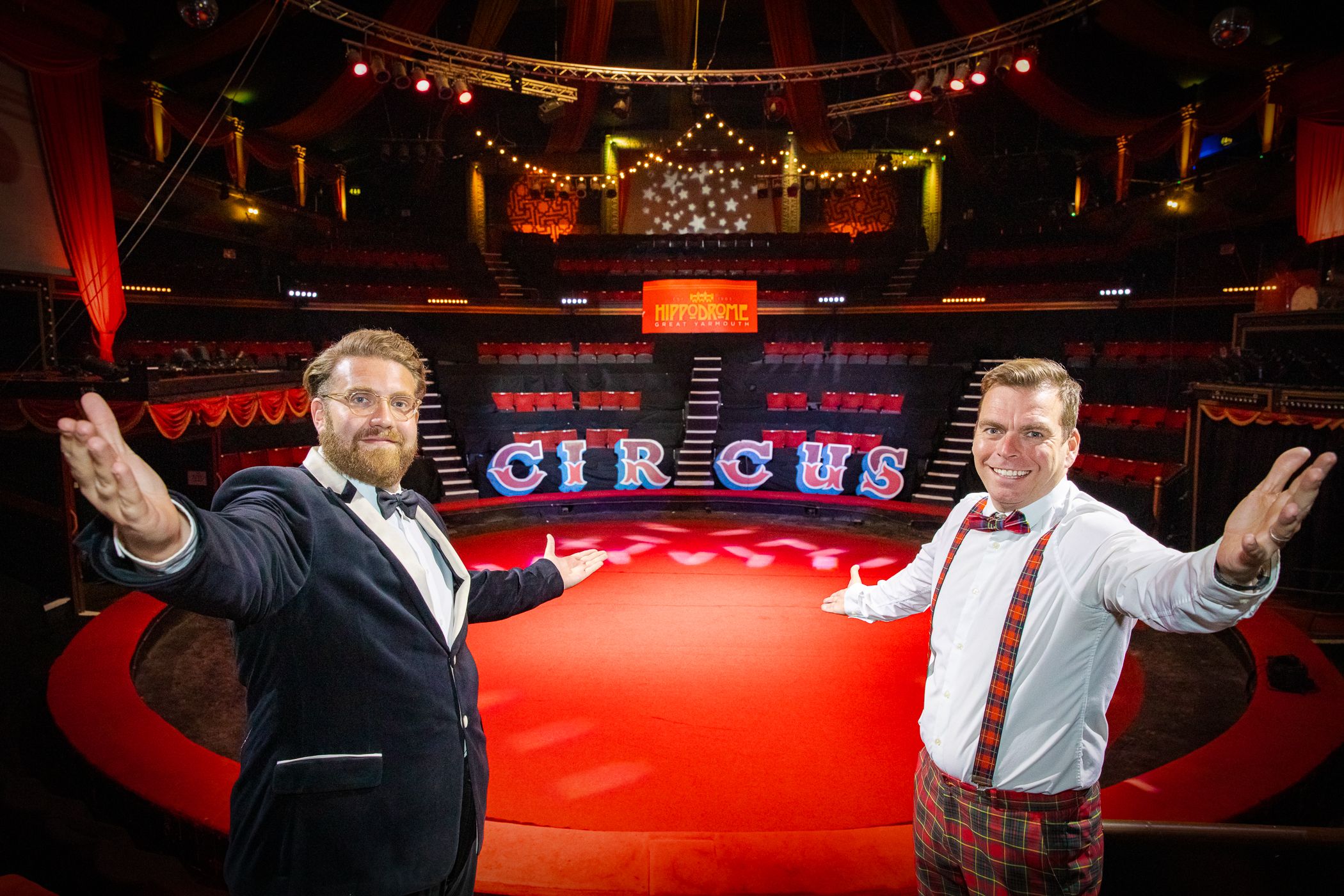 This summer BTN's ON TOUR has concentrated on UK places to visit on holiday due to the pandemic and a near ban on travelling abroad. With just a week or two before school starts in earnest you might be able to fit something in for your entourage, or perhaps during half term with Halloween Sunday 31 October, or for the end of year holidays. Plan for 2022 now and book early. It's likely to be busy.

Peter Jay and the Jaywalkers may be recalled by some as a backing group for the Beatles (and many others) on tour in the 1960s.

Together with his late father Jack, an established showman and entrepreneur in Great Yarmouth, Peter purchased the legendary (built 1903) Hippodrome Circus in 1978 with its amazing, concealed swimming pool and started the unending task of renovation, refurbishment, keeping up with the latest from Health & Safety. It is a magnificent circular auditorium seating up to 1,000 and with the new Backstage Museum worth a visit regardless of the show.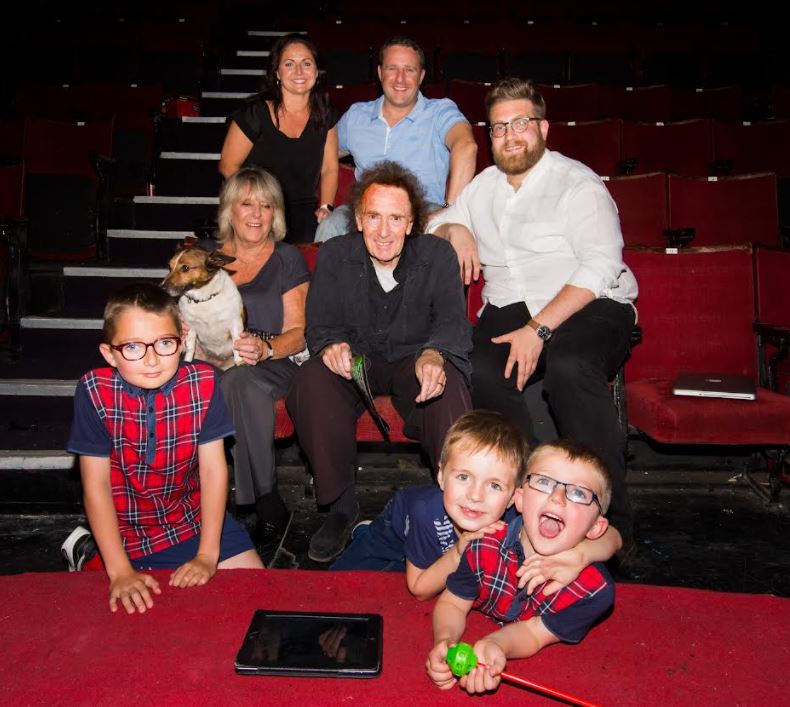 The 'Jay' Hippodrome reopened in 1981, last year winning the race for the first British theatre to come back to life. And what a life for its 40th anniversary. The full riot of colour, magic, amazing acts, beautiful acrobatics, illusion, fire, water and joyful entertainment with the opening, as one would expect, The Greatest Showman, the music, and the man himself in the guise of Billy George. It's a proper 20th century circus with some extraordinary performers. No animals and a fast-moving very well-choreographed show.

Just where do you start. Juggling by Roberto Carlos is fabulous. He only needs to wear one hat, but manages seven in the air, all at one time. Taylor Morgan is an illusionist par excellence, Pedro Franco and Fabio Santos on the Wheel of Death running around the outside high up in the air blindfolded. Billy George is a Leeds born acrobat whose leaps and 7ft Cyr Wheel skills are amazing. Sarah Jane Macaggi from Spain would probably get a 10 in the Olympic gymnastics, as she performs her routine to music.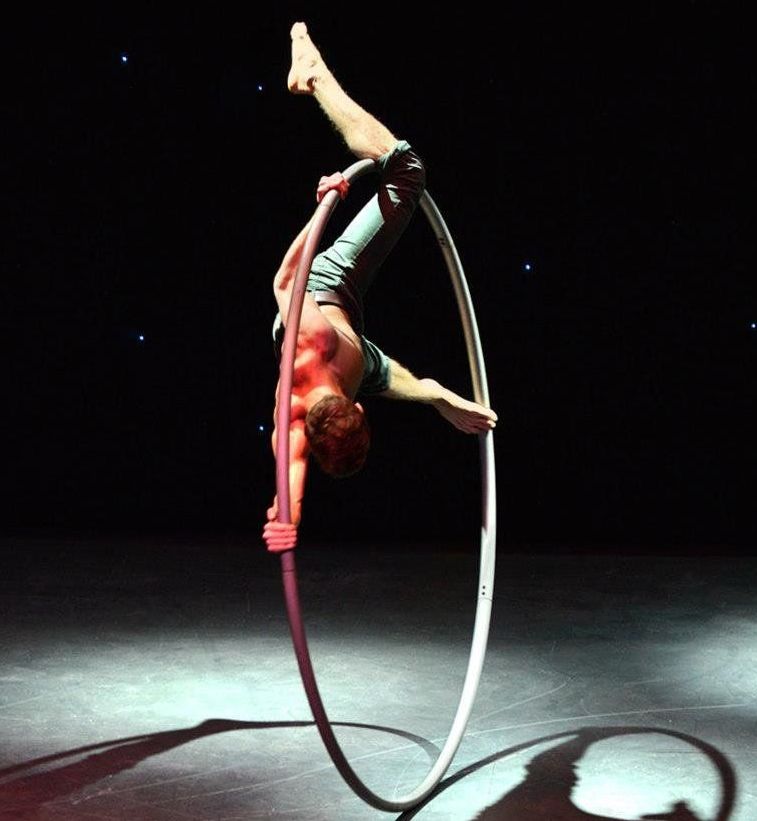 In their own cage four motorcycle riders keep up the revs in a dramatic and spectacular full power demonstration of what you can do on two wheels.

The final act of the night (there are matinees too) is best described as a throwback to the Hollywood swimming spectaculars of the 1930s but this time live. Dancers become swimmers, all to music. Marvellous.

Jack (son of Peter) compares and is assisted, if that is the right word, by Johnny Mac, a Scottish comic. Grandson Billy Jay (14) is the drummer for the small musical ensemble. The jokes are all up to date and clean. No four-letter words for a family audience. Prices are very reasonable at £25 for adults and £15 children.

Great Yarmouth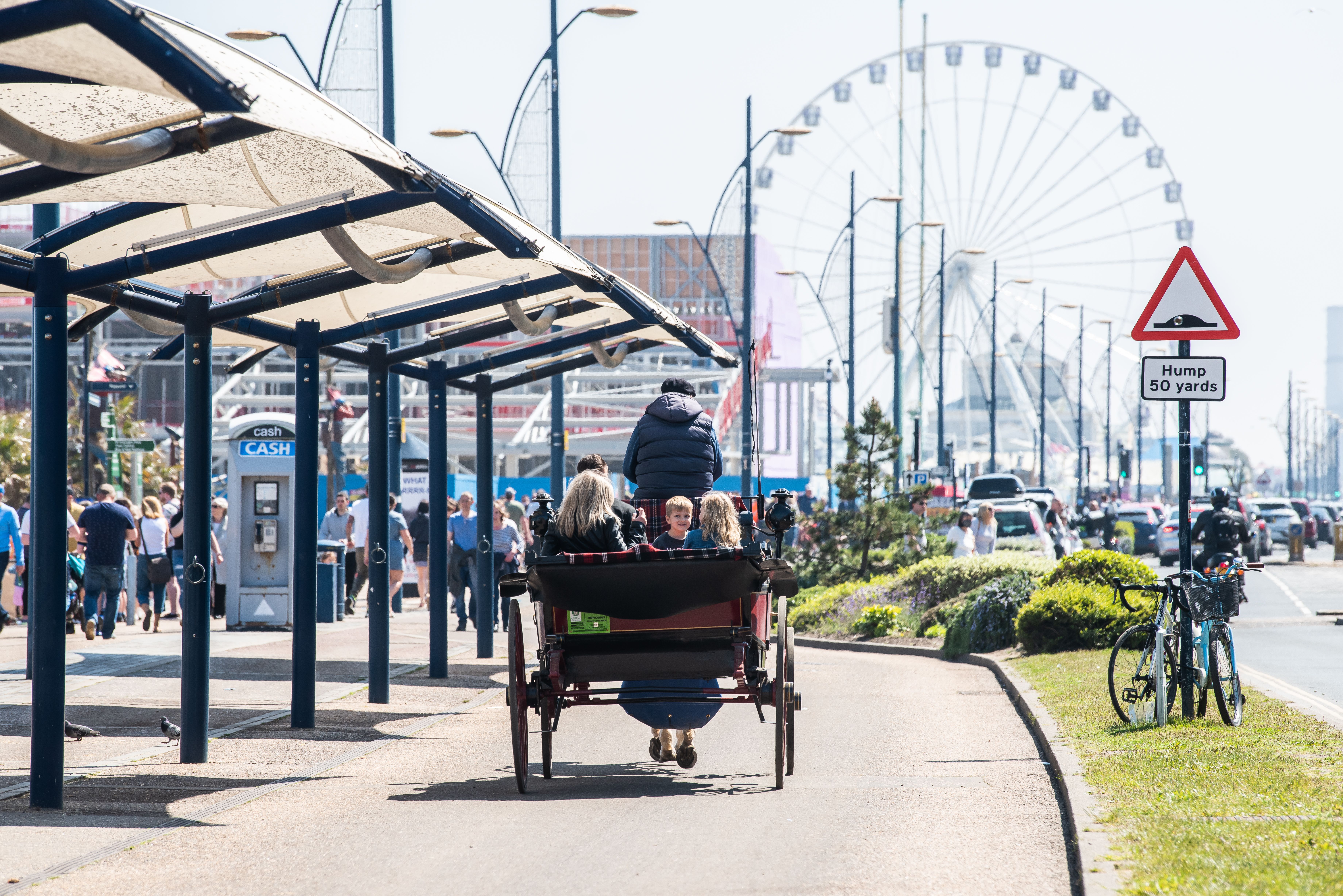 As with most UK holiday areas Norfolk and Great Yarmouth have experienced both boom and bust with the pandemic. Summer 2021 has been wonderful, and with the investment under way 2022 promises even more.

The railway came to Great Yarmouth in 1844 and the one-time fishing village has not looked back, offering one of the longest and safest sandy beaches in the UK.

Next year will see the completion of a £26m glass-fronted Marina Centre featuring a six-lane 25m championship standard swimming pool with disabled access, plus what is called "a confidence water area" and a learner pool with movable floor. There are two water fumes and a splash pool for the youngsters. A health and fitness gym is part of the complex plus a four-court multi-purpose sports hall.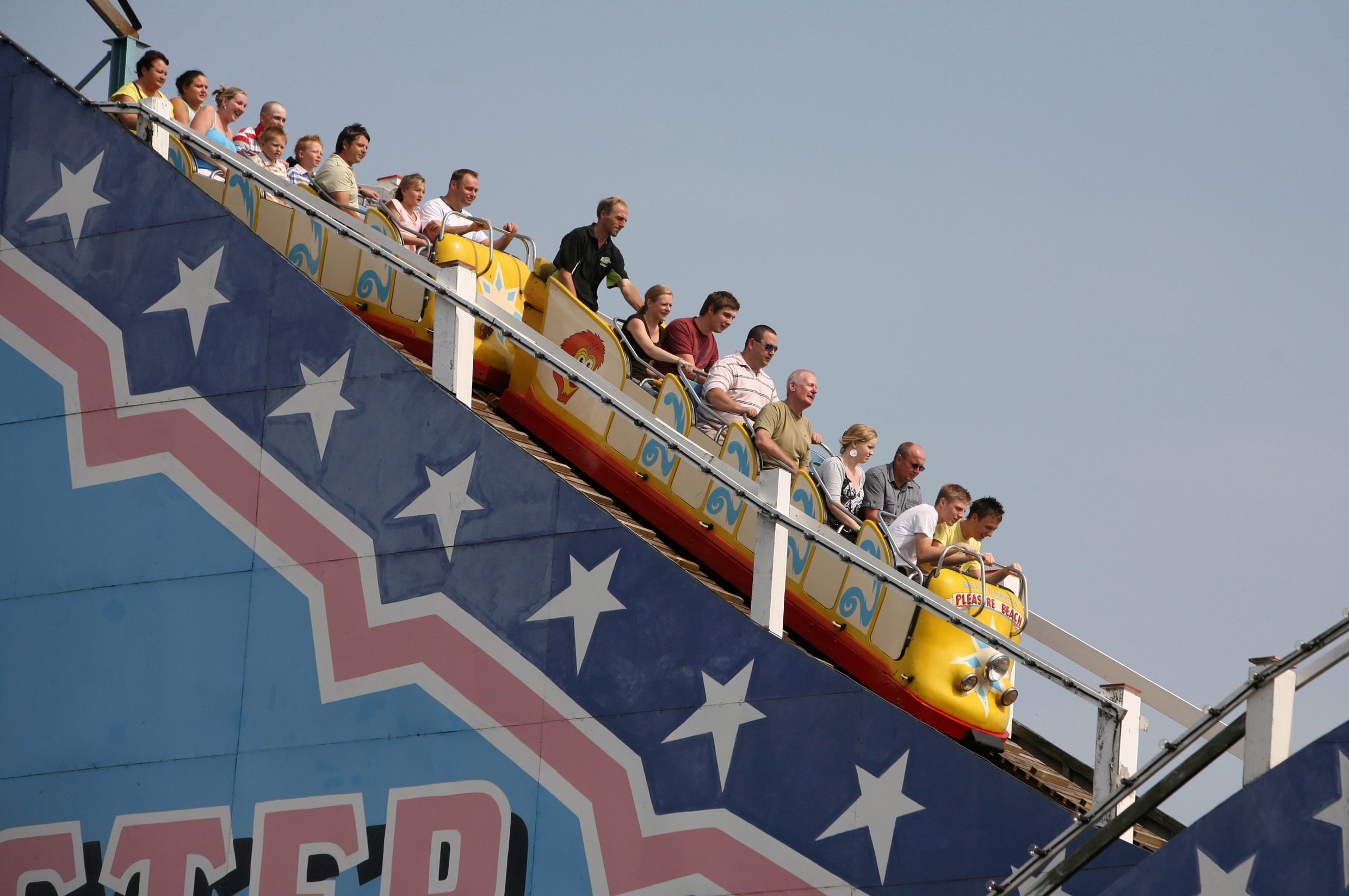 A recent £10m National Lottery Heritage Fund grant to support the reopening of the only surviving cast iron Victorian Winter Garden will be another boost to the town.

With a review of this nature it is impossible to detail all that Great Yarmouth offers, its Golden Mile sea front best described as a classic England seaside holiday resort with amusements arcades galore and fast food restaurants on one side, and a fine sandy beach on the other, facing the North Sea.

By train the connections are via Norwich. London is 150 miles away and as an example Coventry about the same. In a normal year 6m are said to come to East Anglia on holiday and the local Tourist Board says there are between 50,000 and 80,000 beds in the area, most on caravan sites, many permanent and some quite sophisticated.

The big attraction is The Great Yarmouth Pleasure Beach (£13.50 for those over three). This year, with Covid-19 in mind, it has introduced new opening times to cut down close proximity queuing. In a three-hour session it is quite possible to try those of the 25 rides suitable for each age group, ten minutes being the longest waiting time, unlike another theme park not dissimilar (and much more expensive) just outside Windsor, where up to one hour can be the norm.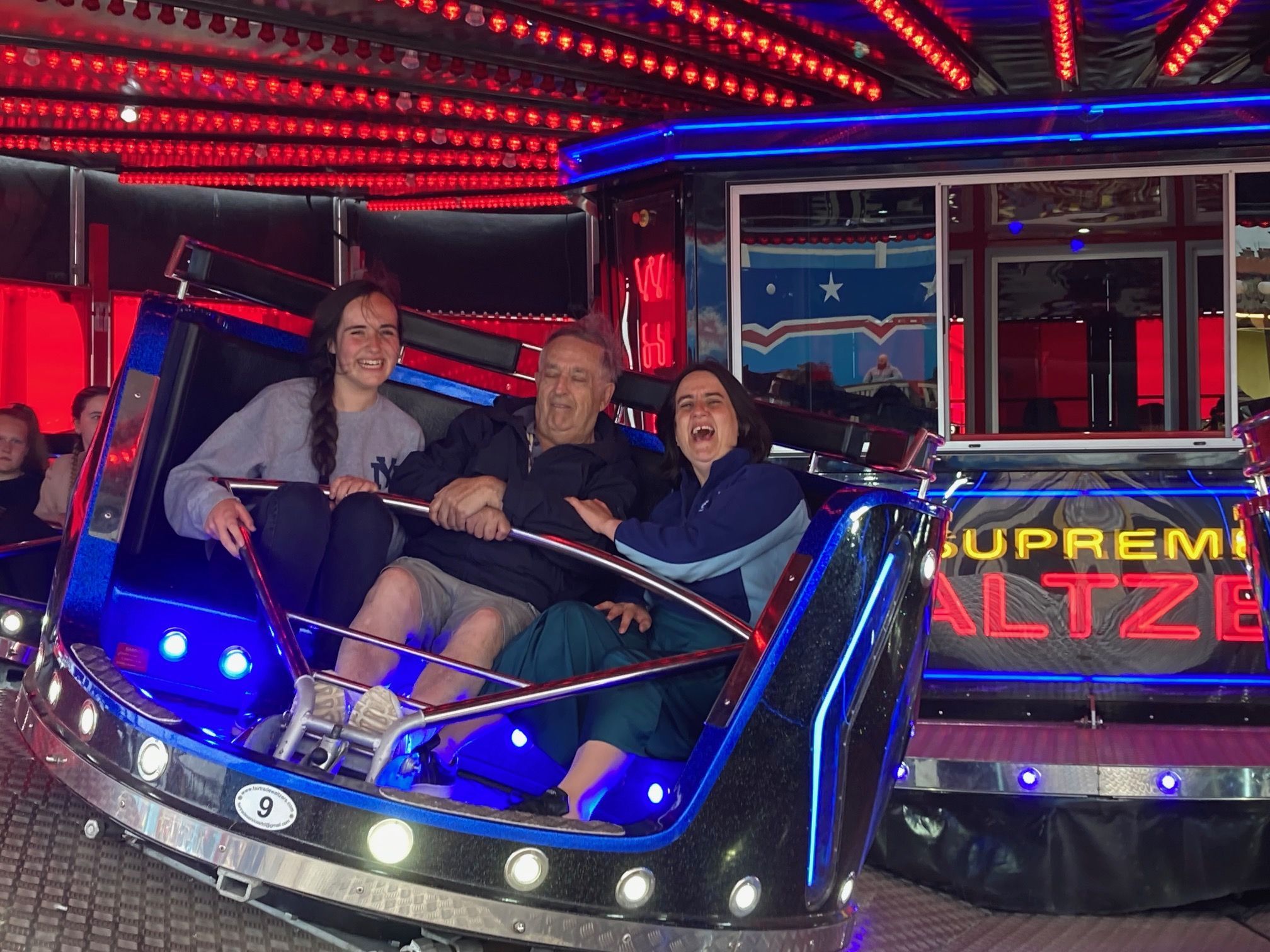 BTN is not sure if it can recommend the Surpreme Wultzer, Whirlwind, a figure eight rollercoaster consisting of four cars with up to four people in each sat back-to-back. As the train flies round the track the cars spin independently of each other. Once on you cannot get off.

The Pleasure Park has a famous roller coaster dating from 1932 with each 'train' looked after by a 'driver'. It's potluck whether you get a smooth run. If you insist on partaking the Log Fume, sitting at the back is not recommended for keeping dry.

Two other attractions worth mentioning are the Slingshot ride, a 45m tower that propels two brave patrons into the sky, causing an escalating adrenaline rush (£10 each in a capsule), or giving similar views but at a much less pace, a Great Yarmouth version of the London Eye, 38 six-person pods (£8). It offers views up to 10 miles.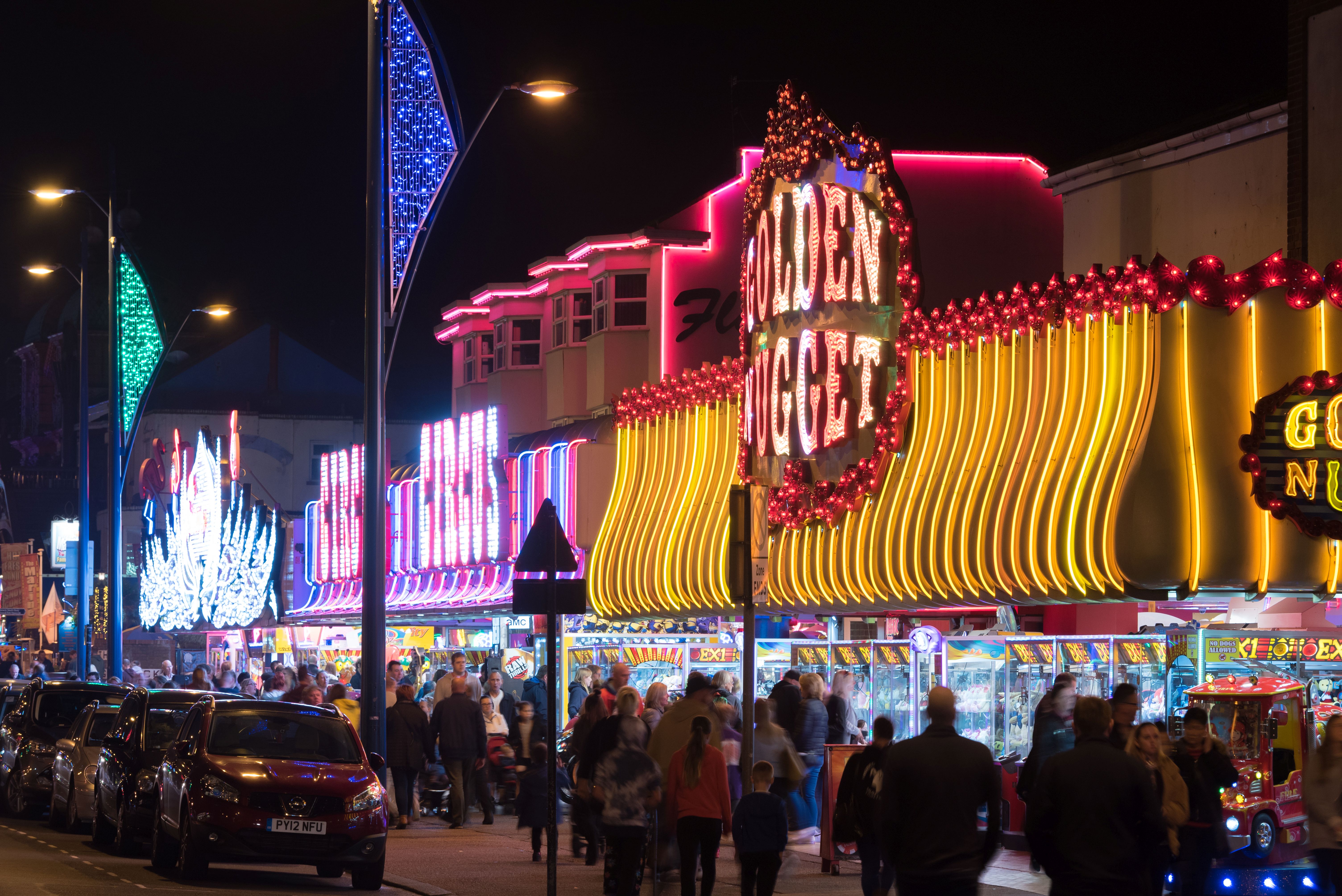 The Pleasure Beach is bringing back its award-winning Halloween event, Fairground Frights for 2021. The event, which launched last year, scooped a European award for best scare entertainment at the annual ScareCON awards. There will be five nights of fearsome entertainment featuring ghoulishly costumed actors, spooky surprises, scares and projections. The new 'Fairground Frights' experience will run from 17:00 to 20:00 from Wednesday 27 October to Sunday 31 October.

The event costs £19.50 per person for unlimited access to all rides and attractions (height restrictions apply) for three hours and is suitable for ages 10 and over. The Park will also be open for daytime fun from 23 October to 31 October from midday to 16:00, with tickets costing the normal £13.50 per person.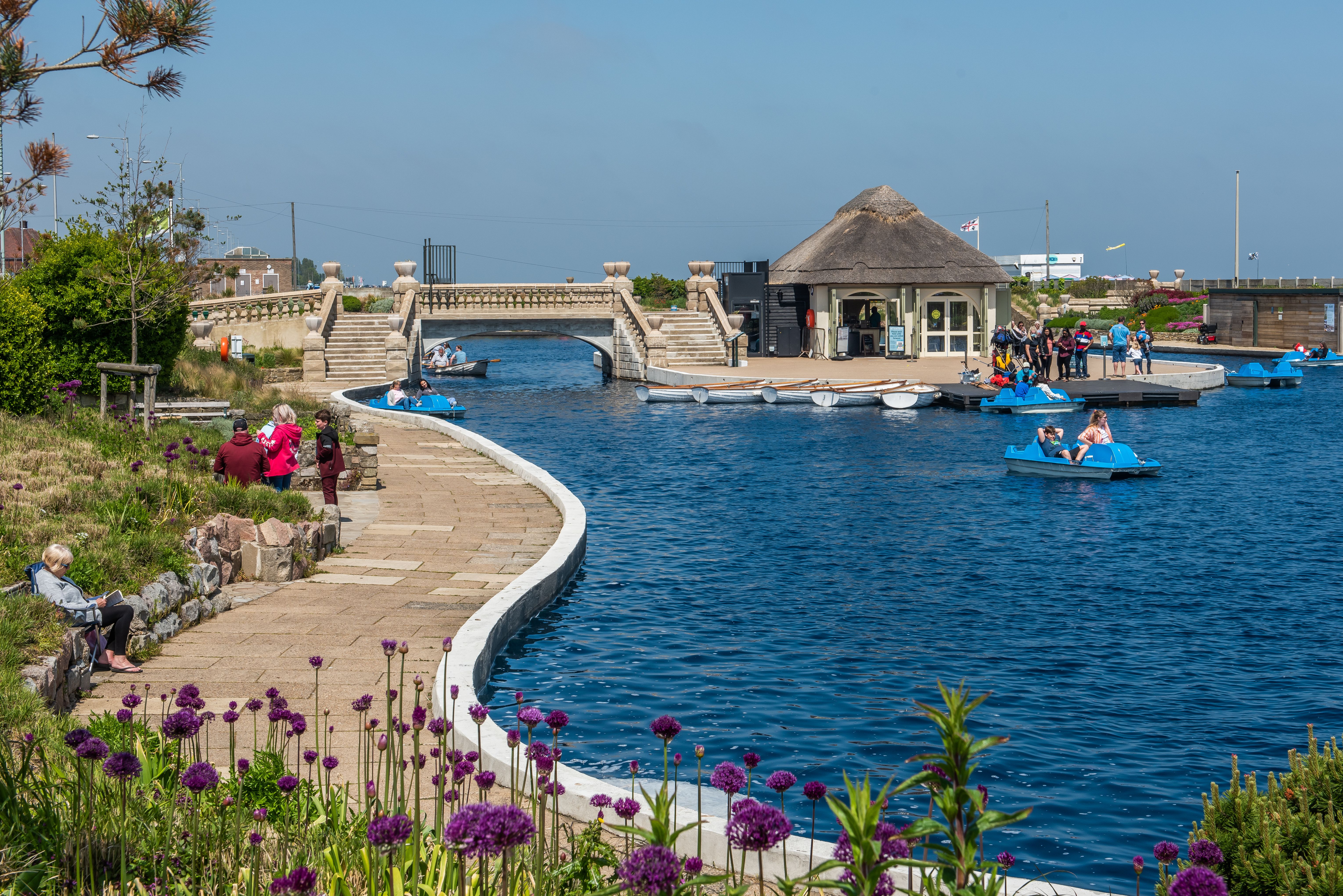 Also timed for October half term, Great Yarmouth's new Fire on the Water event is set to impress, as the seaside resort's Venetian Waterways are transformed into an immersive night show trail experience. The event takes visitors on a 60-minute entertaining walking journey that weaves together dramatic outdoor dance and acrobatic performances, hypnotic water projections, light installations and a night-time fire show. Accessible for wheelchairs and buggies, tickets costs from £6 for up to six people.

Great Yarmouth is noisy, one can't escape that. For something quieter there is always the Norfolk Broads, a good starting point Saint Olves less than 10 miles away; also Reedham, but book your hire boat or tour in advance. Eating will be no problem. There are plenty of attractive looking pubs and dining places.

Also see also AND FINALLY: It's not an illusion in this week's BTN.

www.great-yarmouth.co.uk

www.hippodromecircus.co.uk

www.pleasure-beach.co.uk

www.greatyarmouthwheel.com

www.outtherearts.org.uk/fire-on-the-water

www.visitthebroads.co.uk

www.broads.co.uk

www.visitnorfolk.co.uk

www.norfolkbroads.com
OUR READERS' FINEST WORDS (All times and dates are GMT)
All comments are filtered to exclude any excesses but the Editor does not have to agree with what is being said. 100 words maximum
---
Anne Jones, London
George. Stop being a misery. I saw the Circus. Great value.
---
George Smith, Manchester
We've enough clowns running airlines. Nice story, but is it for BTN?
---