Just a few days ago the Edinburgh International Festival announced their reimagined Festival for 2021, marking the return of live performance to Scotland's capital city after over a year of silenced theatres and concert halls. But readers should be aware that Scotland has its own rules and things can change. With this week's ON TOUR Jeff Mills, BTN's Editor-at-Large, reminisces with a trip to Edinburgh and on to Inverness. Whatever happens the Edinburgh Fringe Festival will take place 7 August – 29 August. Hogmanay is too far off to even contemplate.

Click for the latest Festival news. www.edinburghfestivalcity.com/news/1109-whats-the-latest-news-on-the-2021-festivals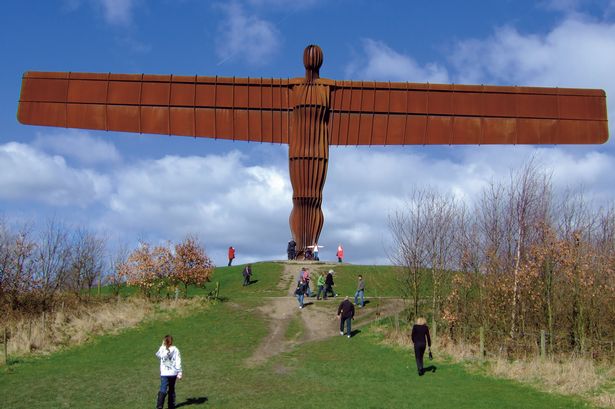 Drive to Edinburgh from London and you may get to know the "Angel of the North" sculpture rather well, as I found to my cost a few winters ago.

Just outside Gateshead the snow started falling, blanketing the road and bringing traffic to a standstill. I must have stared out of the car window for at least an hour before the local council's grit-spreaders turned up to clear the highway. More than enough time to study the dramatic art work.

The tortuous trip was one of the penalties of deciding to visit Scotland for Hogmanay too late to book a flight or a seat on one of the fast trains, which make reasonably light work of the journey. "Leave London after breakfast and you can drive up here in time for tea," my friends in Edinburgh had told me. "We do it all the time."

But not, obviously, when nature dumps its winter cheer on the countryside at exactly the same time that what appears to be half the population of England is heading north for what the Scots consider a much more important celebration than Christmas.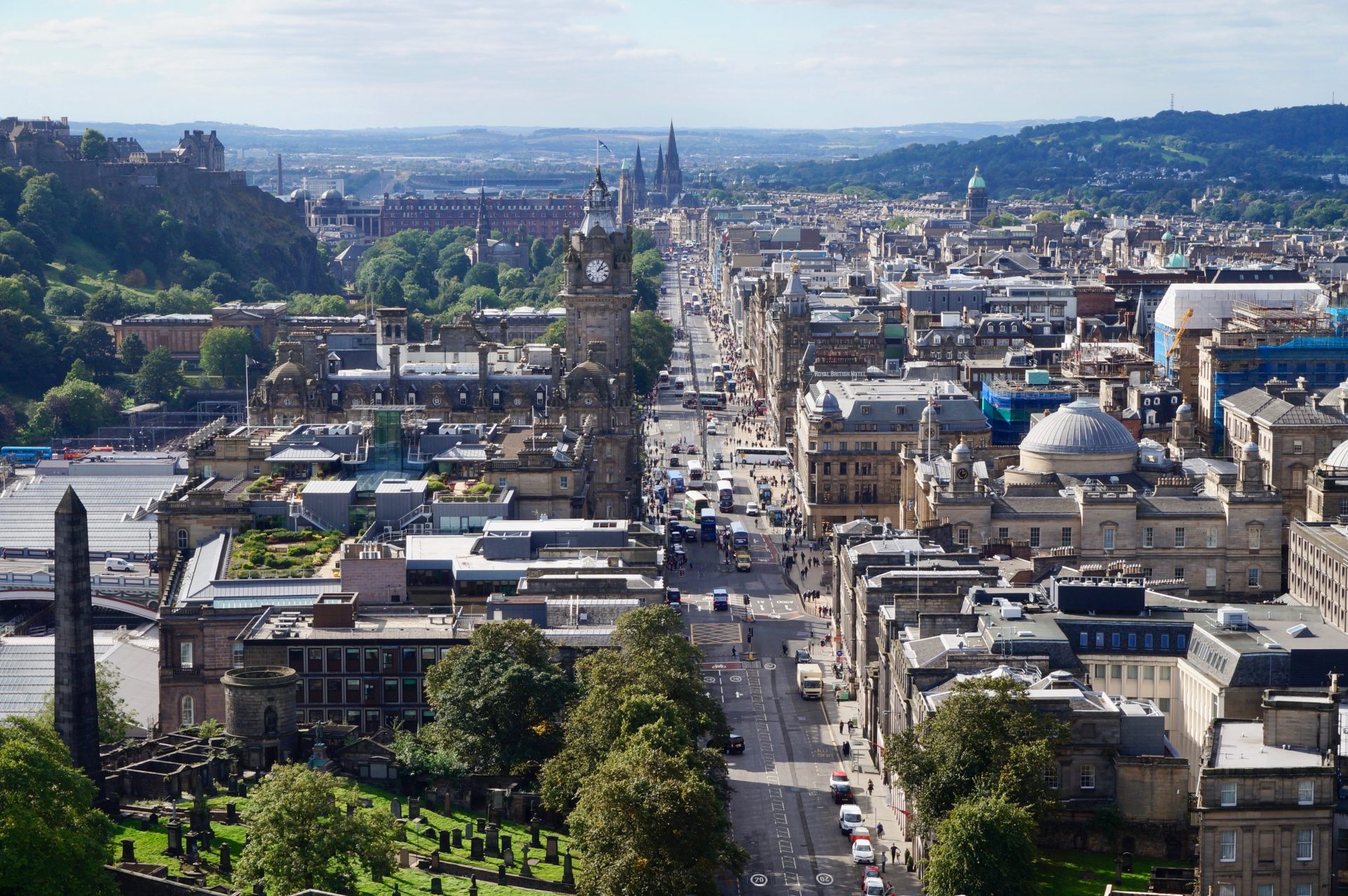 Remarkably the snow disappeared just as I crossed the border hours later. Which was disappointing in a way, it would have added even more to the charm of Scotland's capital city as it was gearing up for the annual drink-fest, fast rivalling the "proper" Edinburgh Festival in the crowd-pulling stakes.
This is when the city takes on a whole new persona as it stages what must be one of the biggest and best known street parties in the world taking over many areas. In normal times, no fewer than 100,000 people buy tickets to cram into the area around Princes Street where they celebrate throughout the night until dawn as New Year's Day breaks over Edinburgh Castle, sitting high up on its hill overlooking the city – and dawn breaks late in this northern latitude.
The city had already taken on its festive glow, I noticed, as my taxi dropped me on North Bridge and I made my way to my hotel, The Scotsman, named after the newspaper to which the building was home for 100 years. It could be the perfect place to use as a base for the New Year, particularly if you are lucky enough to get a room with a view down Princes Street and across to the castle.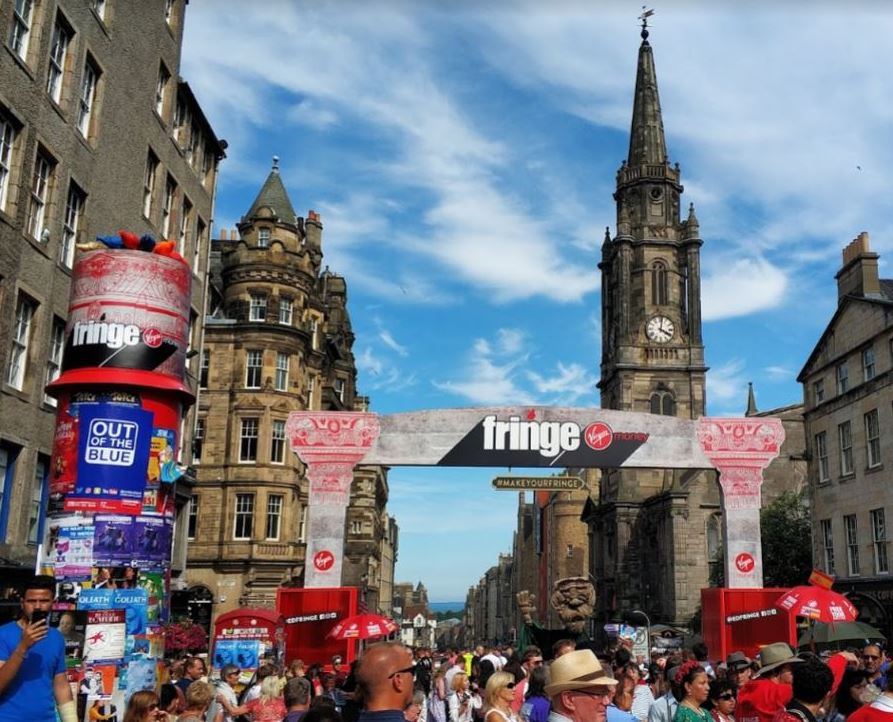 I could have chosen the magnificent Waldorf Astoria Edinburgh, at the western end of Princes Street, once known as the Caledonian, right in the shadow of Edinburgh castle, where facilities include 241 guest rooms and a splendid restaurant, Grazing by Mark Greenaway. The hotel started life as part of the Caledonian Railway's Edinburgh Princes Street station back in 1902.
Another option right in the city centre is the Balmoral Hotel, a tranquil option even during the Hogmanay and Festival periods. Make a beeline for the hotel's Palm Court for excellent afternoon tea in contemporary surroundings and not a bit of chintz or blue rinse in sight. You can even have your tea with a champagne chaser if you wish.

Edinburgh is, of course, a city which is very well used to being on the world stage, not least because of the other big annual event, the Edinburgh International Festival, which this year takes place between 7 and 29 August, with the annual Fringe and book festivals, as well as other major events running alongside it.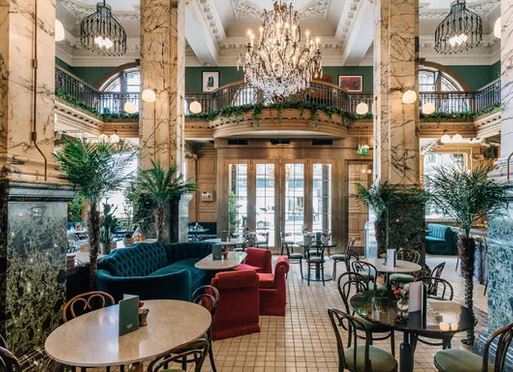 It is not entirely clear yet exactly what the format will be this year in these post-Covid times and I'm not sure whether I'll be able to return for this year's event but if I do I will probably fly, rather than take the train or repeat the long slog by road.

It's just about an hour or so from London's airports and then a 25min taxi ride from Edinburgh's airport into town, just time enough to catch up on the latest Edinburgh gossip from your cab driver.

Whether you are visiting Edinburgh for business or leisure, it is worth tagging on a few days and taking a trip outside the city if you have tine. There is plenty to see and do close to the city, of course, including some decent beaches, assuming the weather plays ball.

But for something a bit different take the train north towards the Highlands, either for the day, or perhaps a bit longer. Take an overnight bag, just in case you fancy hopping off for a while, then hopping back on again to continue your great adventure.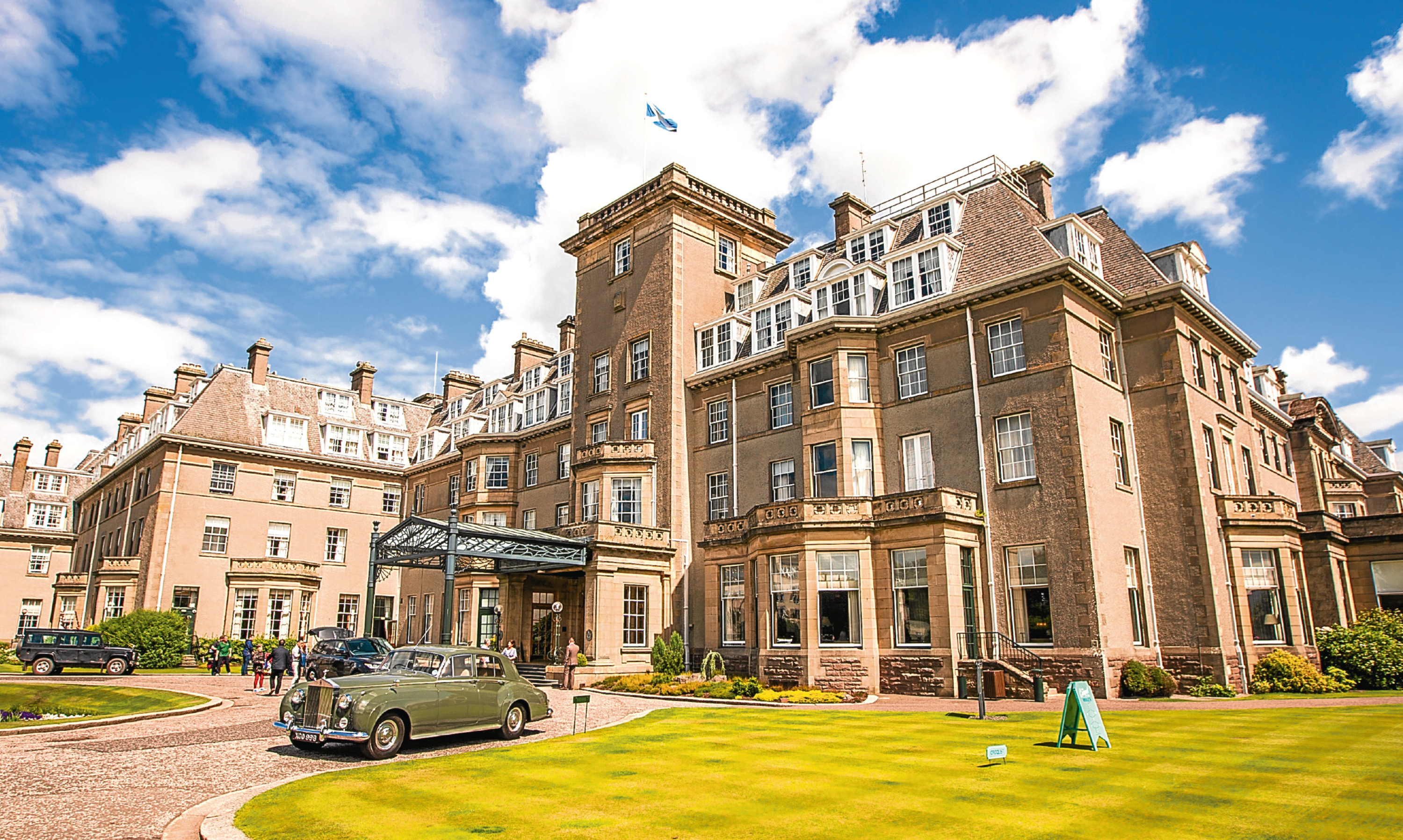 Just like many great journeys this one starts at a great railway terminus, in this case Edinburgh's Waverley Station and the route way up towards Inverness, the capital of the Highlands. Take your seat, sit back, gaze out of the window and be surprised at what you see.

Leaving Waverley you bid farewell to the magnificent basalt volcanic mound topped by Edinburgh's famous castle, a magnet for tourists from all parts of the globe. Then there's Murrayfield, the Scottish home of Rugby Union football and the venue for some memorable Five-Nations games and other internationals.

Soon a glance out of the window reveals your first glimpse of the Forth Road Bridge, backed by the Lomond Hills, then Falkirk where the River Forth twists and turns revealing a glimpse of the Grangemouth oil refinery and Kincardine Bridge. And on to Bannockburn, where Robert the Bruce, King of Scotland, routed Edward II of England's troops in 1314 as he was attempting to relieve the siege of Stirling Castle, which you can now see rising up over Flanders Moss, still one of the most impressive fortresses in the UK.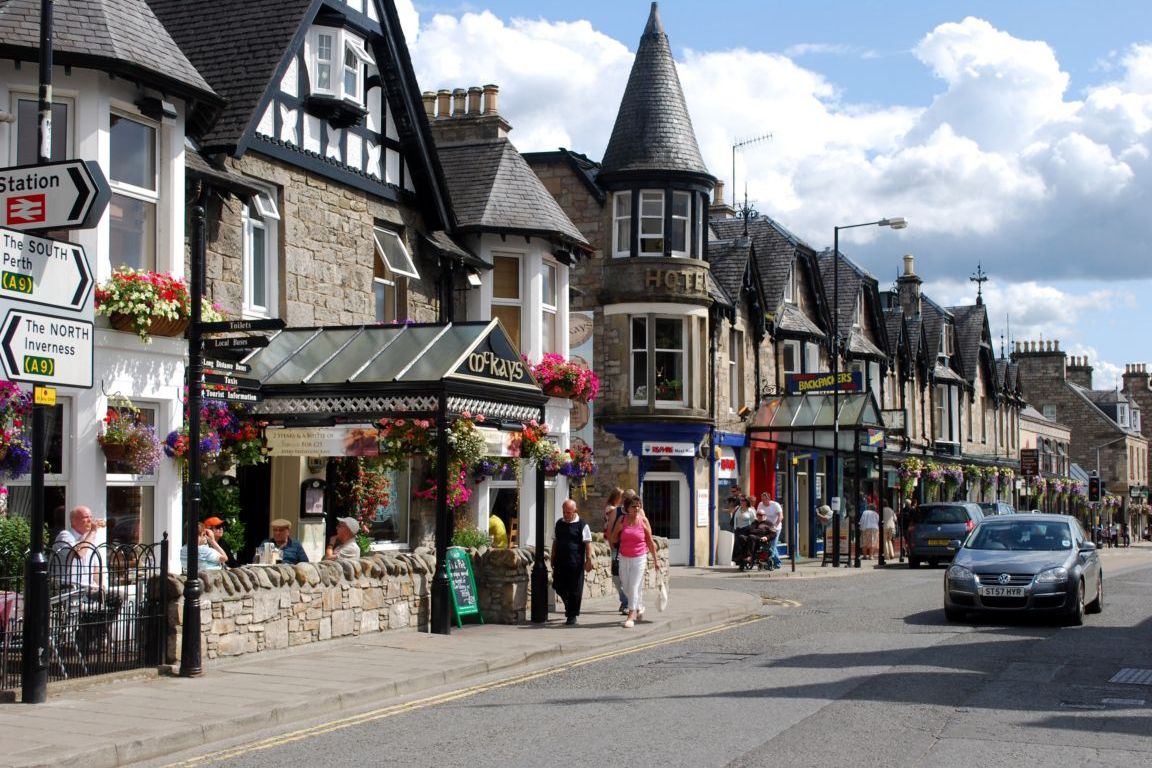 Then on to Gleneagles, where both the championship golf course and the hotel are firm fixtures on the international tourism map, and Kinnoull Hill with its medieval keep, one of a long line of watch towers which were used to give advance warning of the approach of the old enemy.

You could get off at any of the stops, of course, and catch a train back to Edinburgh, but why not stay on board and make a mini-break of it, in which case next on the line will be Perth, which can trace its origins back to the Romans, who built a fort and a road in their attempt to keep a grip on this part of the country.

Well into the Highlands now and next on the line is Dunkeld and Birnam, a town dominated by a craggy outcrop on which used to stand a Pictish fort, marking a Bronze Age place of worship. Then it's on to Pitlochry with its man-made Loch Faskally, created by the hydro-electric dam on the river Tummel and just beyond to Blair Atholl and its castle where the Duke of Atholl still has the rare right to be able to muster his private army, the Atholl Highlanders.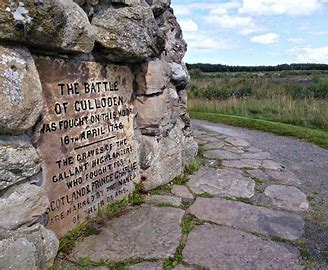 Now you sit back as the train starts its climb through the Grampian Mountains and on to Aviemore, one of Scotland's best known and best loved wintersports resorts, though it's popular in summer, too, for various outdoor activities or simply a relaxing break breathing fresh mountain air.

It was far from relaxing at Culloden, the next stop on the line, where Culloden Moor saw the slaughter of Prince Charles Edward Stuart's (Bonnie Prince Charlie) army of Scottish Highlanders by artillery and musket volleys from a mixture of English and Scots troops commanded by the Duke of Cumberland on 16 April 1746.

And finally to the last stop on the line, the capital of the Highlands, Inverness itself, again dominated by a castle. And let's not forget the nearby world famous Loch Ness in the Great Glen, stretching for 22 miles and said to be up to 754ft deep.

And we all know what is said to lurk in those murky depths – perhaps you will spot Nessie while you are there!

www.visitscotland.org
OUR READERS' FINEST WORDS (All times and dates are GMT)
All comments are filtered to exclude any excesses but the Editor does not have to agree with what is being said. 100 words maximum
---
Paul Kay, London, UK
..."Jeff, Great article here...but did you know our esteemed 'Editor Malcolm' was there at the same time as you...he was swimming in 'Loch Ness' at the time"....
---