Touch down in Iceland, step outside the ultra-modern Scandinavian-style terminal building at Keflavik airport, the gateway for Reykjavik, and, as you peer through the gloom out of the taxi window you could be forgiven for thinking you have landed in a place that time and civilisation forgot, writes our editor-at-large Jeff Mills.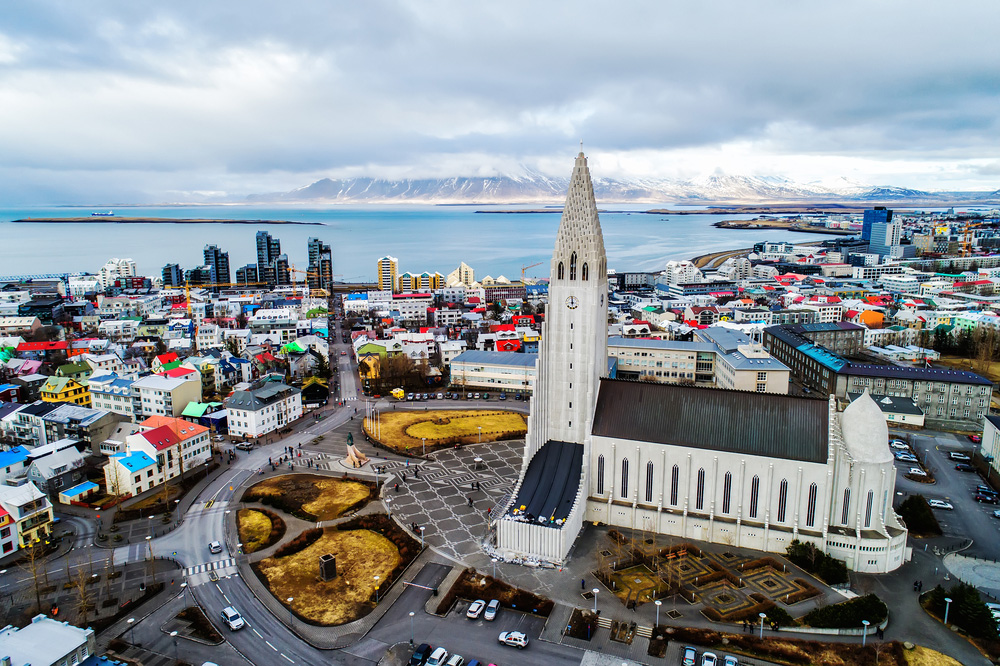 Drive from Keflavik airport to Reykjavik and you pass not so much a landscape as what looks like the contents of the earth's stomach after a riotous night on the tiles – volcanic rock and lava, wet with litres of sulphurous water.

It is not until you start to pass the odd hut, presumably used by those unfortunates with the job of tending the hardy animals which inhabit this inhospitable part of the world, that you realise you are not only still on the map after all but are about to approach the outskirts of Reykjavik which, as the local tourist office blurb proudly and accurately points out, is "a city like no other".

Some may say the city of Reykjavik suddenly appears like a beacon amidst the grey of its surrounding countryside but this would not be true. You find its colourful centre only after you have braved the unlovely, though thankfully far from extensive, sprawl of its concrete-block-infested suburbs built, no doubt, with protection against the elements as a higher priority than elegant design.

Reykjavik, the most northerly of the world's capital cities, may be something of a backwater in the grand scheme of things, but it does have charm aplenty, even though you may have to look below the surface to discover it. A visit of a few days will reward you generously.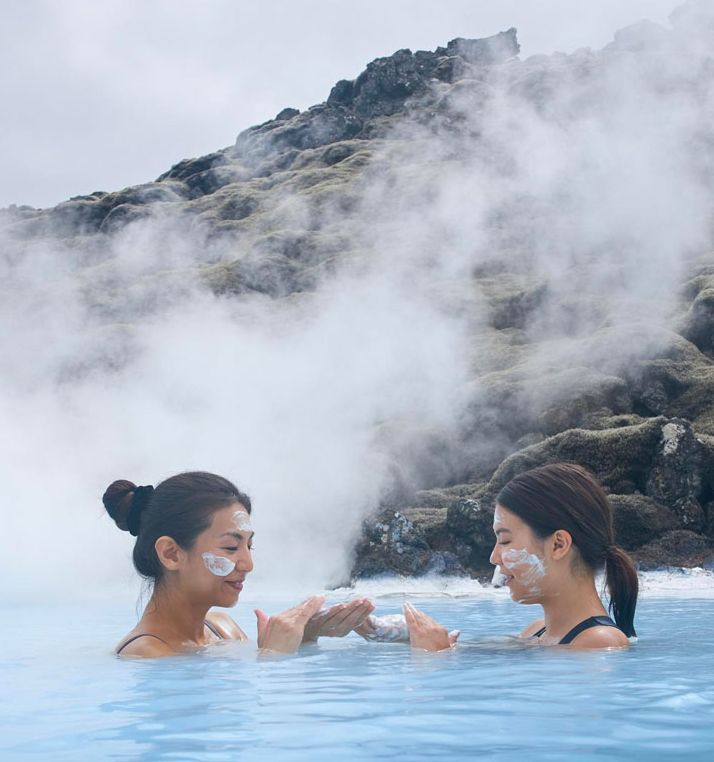 Perhaps in an effort to combat the dark and dismal days of winter and early spring, the nightlife here is among the most vibrant you will have come across anywhere. There is a thriving restaurant and bar scene making this an ideal choice for a long weekend with a difference.

Spend a day or so acclimatising to the all-pervading smell of sulphur from the steaming hot water which gushes from the bowels of the earth at various points in and around the city (and which provides both hot water and central heating to the population) and you will start to appreciate the rustic charm of the place.

There are few, if any, other cities on earth where you can stay in a comfortable hotel only minutes away from a geothermally-heated public swimming pool where you can relax in bath-temperature water as the air temperature plunges to sub-zero levels.

There is a bustling harbour, though it is slightly less bustling since the ban on whaling came into effect, with a healthy fishing industry, a good starting point for a tour of the city's main sights, most of which can be comfortably visited on foot.

For a first taste of Reykjavik head for the area around Laekjartorg and the adjoining Austurstraeti pededstrianised area nearby, a favourite meeting place for locals during the day when they stroll around or sit on benches eating their lunchtime sandwiches.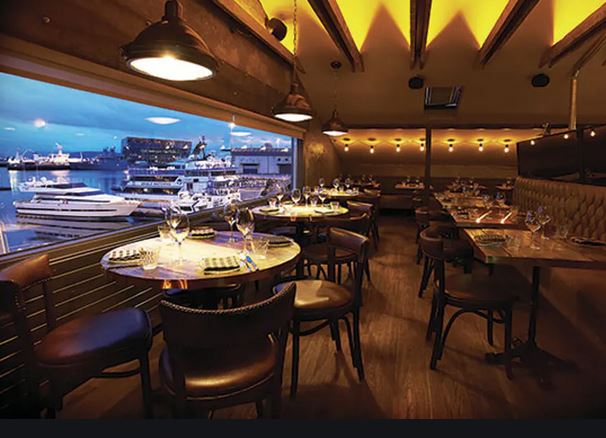 At night the area takes on a very different personality, particularly in the early hours of the morning when the dozens of bars and clubs spill their revellers onto the street at closing time, often as late as 05:00, to continue their party in the open air. It is all mostly good humoured, though, if a touch noisy.

Head south from Austurstraeti and you will come to another small square, the original centre of Reykjavik before the city spread in all directions. It is in this area that you will find two of the city's most important buildings, though you would be hard pressed to recognise them as such from their appearance, the Albingshusid, or parliament house, and the Domkirkjan, Reykjavik's Lutheran cathedral, built of stone but clad in corrugated iron to help protect it from the elements.

These are the areas to visit for eating and drinking, both are well served with a large variety of restaurants, cafes and bars but do not expect too many bargains here, this city is one of the most expensive in Europe when it comes to eating out and strict alcohol laws make drinking a very expensive option. Instead do what the locals do and have a couple from your private supplies before you go out.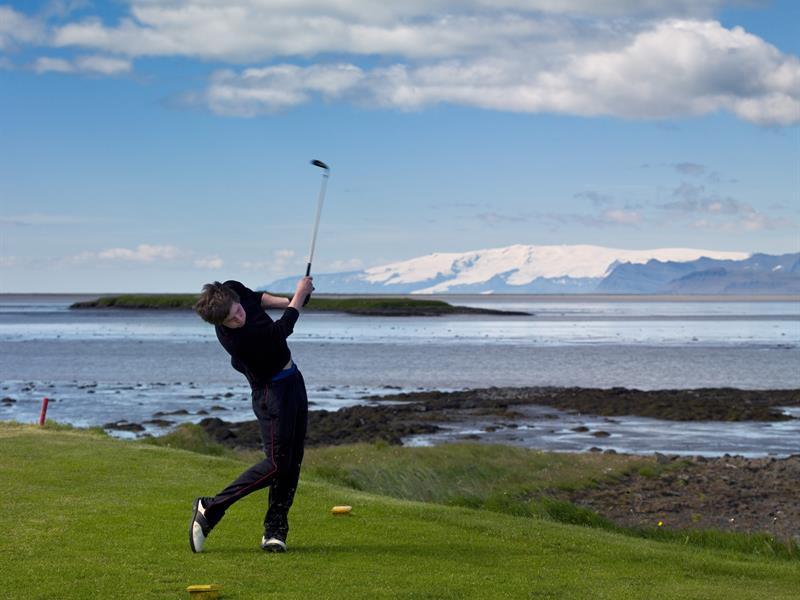 In a city not overburdened with good-quality hotel rooms, the Radisson Blu Saga Hotel and the Saga Island Hotel provide some of the best options, though there are a number of guest houses and bed-and-breakfast establishments if you really want to stick to a tight budget.

Of the two the Saga, about a 10-15 minutes' walk from the city centre and right by the University of Iceland, is probably the better bet with just over 200 guestrooms, all with en-suite bathrooms and the usual facilities you would expect in a good quality, though not luxurious, international-standard hotel. Either would be more than adequate as the base for a few days sampling the delights of Reykjavik.

If you enjoy getting back to nature you have arrived in the right place, much of Iceland's interior is totally uninhabited to this day. You will be seeing it just as it was perhaps 1,000 years ago, so make sure you set out with adequate maps and emergency supplies before you go exploring too far from the city.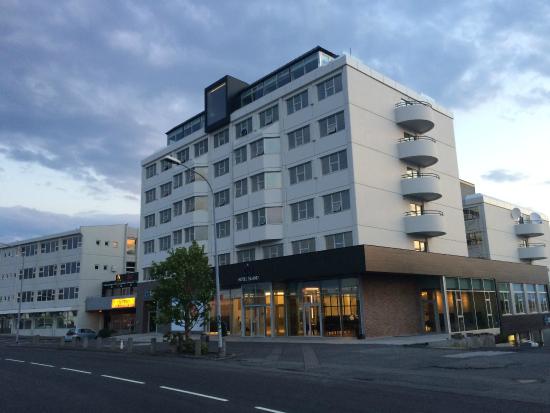 If you are feeling slightly less adventurous, or indeed if you are suffering a hangover after all the partying in Reykjavik, make your first stop the Blue Lagoon, the natural hot pool, about 40 minutes' drive from the capital which sprang to prominence when a worker at a nearby power plant who suffered from psoriasis began bathing in the lagoon and found that his skin condition improved significantly, due it is said to the pool's unique mineral content and ecosystem consisting of blue-green algae.

These days the lagoon, which started life almost by accident as a convenient place to pump the waste water from the nearby power plant, has become one of Iceland's major tourist attractions. New restaurants capable of seating up to 500 people are being constructed and there are even plans for a Blue Lagoon hotel and spa.

And when you have had enough of taking the cure take a tour of the Icelandic countryside, one of the last remaining places on earth where nature has yet to be tamed. Make sure you head back to the city in good time though, you would not want to get stuck in this wilderness even in the late spring and summer when the sun hardly sets.

You can fly to Keflavik, which serves Reykjavik, about 45 minutes away by road, with a number of airlines including British Airways, easyJet, and Icelandair. Flying time is just under three hours.

https://visiticeland.com

www.radissonhotels.com/en-us/hotels/radisson-blu-reykjavik-saga

www.hotelisland.is
OUR READERS' FINEST WORDS (All times and dates are GMT)
All comments are filtered to exclude any excesses but the Editor does not have to agree with what is being said. 100 words maximum
---
No one has commented yet, why don't you start the ball rolling?
---