"A Blank sheet of paper entrants"
Our resident analyst Chris Tarry of CTAIRA, the specialist aviation consultancy, takes a look at what he calls "start-up entrants with no history, unencumbered by the need to manage change and in the current circumstances access to cheap capacity and an abundance of crews". In his view the publication of the Aviation Taskforce report changes nothing. "It is a long way back!"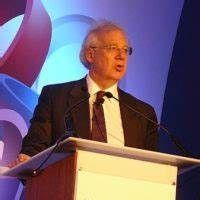 Each time the airline industry has experienced an "event related disturbance" there has been a structural change on the supply side where airlines that have a less encumbered history, including earlier management decisions and debt, have emerged not only stronger but have also been able to take a greater share of the markets they operate in.

This was evident after 9/11 where in Europe we saw easyJet and Ryanair accelerate their growth, having agreed what were regarded as exceptional prices for aircraft and locking in low-capacity costs. The managements of established airlines were focused mainly inwards and on trying to deliver change in their businesses to enable them to compete but often on historic rather than forward looking benchmarks. The outcome was that the so-called low-cost airlines grew to account for more than 50% of the intra-EU capacity. Similarly, after the "great financial crisis" we also saw a further structural shift where in addition to easyJet and Ryanair, Wizz also benefitted from the dislocation as did Emirates and Qatar.

Whilst magnitude of the disturbance associated with Covid-19 is greater and longer lasting than anything that we have seen since 1945 and indeed given the real prospect of what for many airlines will be at least five winters in a row, in terms of activity and cash and where debt levels will increase beyond the $320bn, estimated for the industry at the end of 2020. The reality is that whilst for most managements it is the challenges still associated with survival, recovery and making the necessary changes to the business that will be the only focus of attention, for others without these encumbrances there is undoubted opportunity.

I have always suggested that generalisations are dangerous and there is a requirement to look at a market and company level and this is particularly the case now.

There is also still a need to correct some managements of their view of how their companies will actually be positioned in a recovering market; notwithstanding the increasing distortions resulting from in some cases government support but particularly the extension of the waivers for the slot utilisation rule. In a number of markets this has acted to shut out competitors from being able to enter and retain the rights to the slots in the subsequent season which by definition causes damage to both the airline but also intending travellers being denied the option offered by the shut out airline. This is perhaps something for another day.

What has always been evident is how any company, and not only an airline, performs in an upswing. Time will determine how it will do, not only "when the going gets tough", but also how it will recover from more difficult occasions.

Here across the industry at the end of 2019 there was, as ever, a wide range of experiences on view. In shorthand format, airlines that have the lowest (appropriate) cost where the term "appropriate" is relevant to the market they operate in, and within this where they have maximised the share of the costs that are variable, combined with the maximum access to liquidity, whether retained cash or access to affordable credit lines, will almost by definition, prosper or most recently do "less worse". Add to this "managerial nimbleness" and you have the three distinguishing factors for future success.

It is not only the airlines that fall into this group that will be able to benefit from the opportunities when markets re-open generally and in other cases more meaningfully. In addition there will inevitably be opportunities both for new entrants, new airline models and also for new managements at established airlines.

I have often talked about the opportunities for so-called "blank sheet of paper" entrants with no history, unencumbered by the need to manage change and in the current circumstances access to cheap capacity and an abundance of crews and where through not only the balance of power in negotiation but by adopting best practice, from not just the airline industry, it is possible to minimise fixed costs and maximise the share of variable costs.

Whilst these reflect the necessary conditions for success, they may not be the "sufficient conditions" that need to be satisfied to raise the cash to launch the business but also to ensure it profits from the dislocation in the markets. As ever, the opportunities will be specific to individual markets.

Whilst it is clear that in the restart and recovery phase, if indeed not beyond this period too, the networks of many airlines will be more focused and where the resulting exits, even before head-to-head competition, appear to represent a material market opportunity for airlines with what will be lower costs and an appropriate market offer. Indeed, we have already identified where a number of these would appear to be at a market and route level. I am sure others have come to the same conclusion.

Notwithstanding this analysis there is a particular need for realism in respect of how real the opportunities that have been identified "on paper" are for the airline project they are working on, how quickly they will materialise and how much profit and cash they will deliver once they move from the paper and into the real world and here not every one can or will be "a winner".

www.ctaira.com
OUR READERS' FINEST WORDS (All times and dates are GMT)
All comments are filtered to exclude any excesses but the Editor does not have to agree with what is being said. 100 words maximum
---
Ray Lyons, Exeter
Be careful what you wish for in relation to slot allocations. The vast sums of government subsidies handed out to US and Euroupean flag carriers means that they are in a position to jump onto Heathrow slots as soon as any come available. We could easily end up with far fewer slots for UK based airlines and far fewer UK flown services especially on Longhaul routes as a consequence of UK Government inactivity in this area. Open up slots today and Heathrow will be dominated by airlines based at the other ends of the routes tomorrow and the UK will lose another successful industry and source of taxes and employment.
---
David Starkie, United Kingdom
The slot utilisation waivers are of concern not only from a competition view point but also because of their impact on the efficient use of airport capacity. LHR allocated slots for example, with the common manipulation of the rule that has occurred, could end up being utilised only for about one-third of the time. Although the waivers are temporary, incumbents will try to retain them for as long as possible.
---