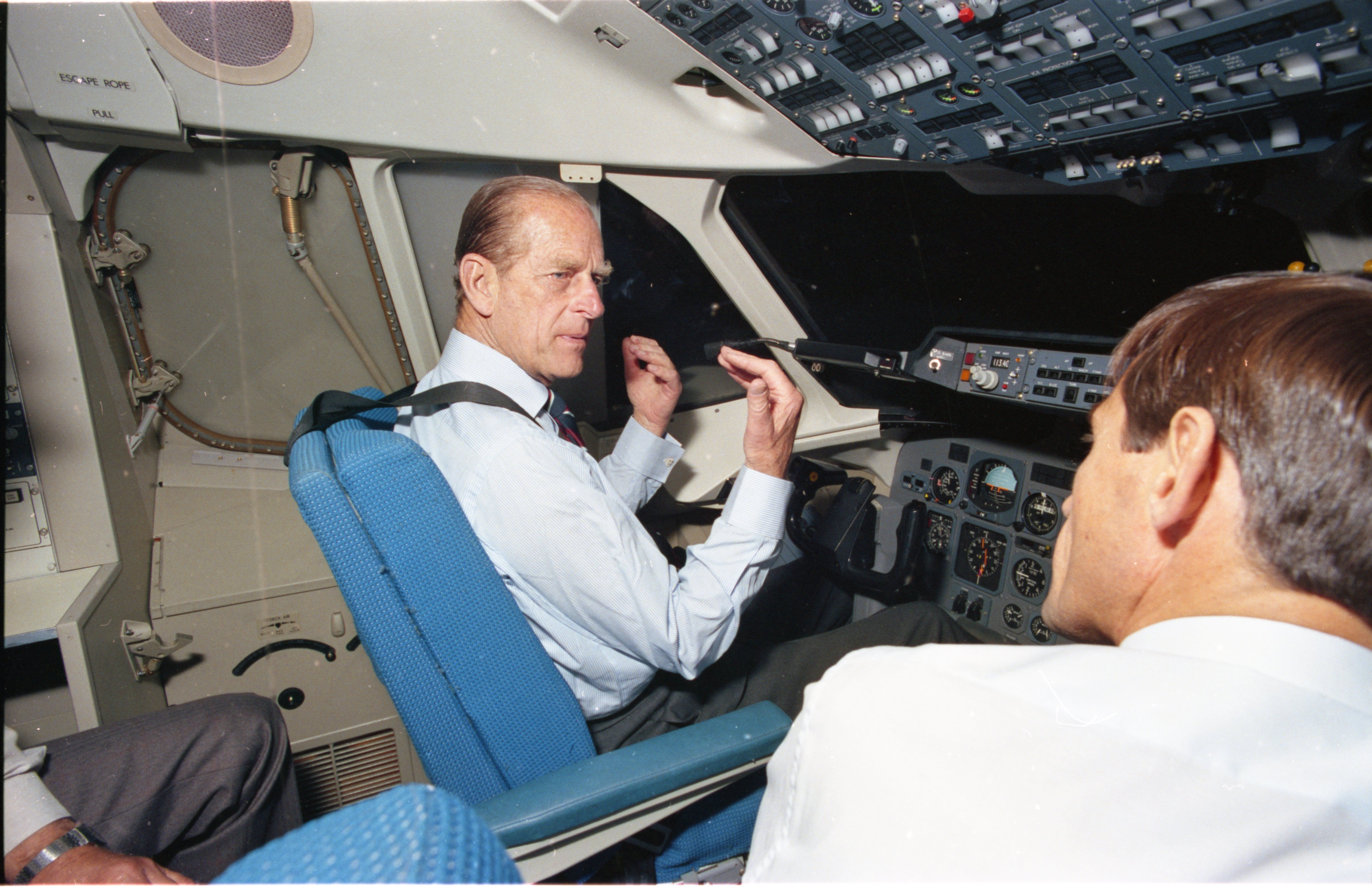 Last week we not only lost the consort to the Queen but also a "total aviation man". He was introduced to London City Airport by Her Majesty herself who uniquely returned from the airport opening 5 November 1997 on the Royal Barge to Westminster. She told her guests on the trip that "Philip would enjoy a visit". Subsequently he was on board a Royal Flight BAe 146 visit on a number of occasions and flew the simulator at Hatfield. In December 1952 HRH made his first solo flight over Windsor. His flying career lasted 44 years. In that time he'd flown 59 types of aircraft and logged over 5,000 pilot hours. He stopped flying in August of 1997.
OUR READERS' FINEST WORDS (All times and dates are GMT)
All comments are filtered to exclude any excesses but the Editor does not have to agree with what is being said. 100 words maximum
---
Malcolm Ginsberg, London
Paul Robin was Director of the show.
---
Paul ROBIN, Marylebone
PAUL ROBIN IS WELL KNOWN IN THE TRAVEL INDUSTRY AS THE FOUNDER OF THE BUSINESS TRAVEL SHOW. HIS LATER APPOINTMENT WAS TO THE LORD'S TAVERNERS. 'As Chief Executive of the Lord's Taverners charity, I was privileged to meet HRH The Duke of Edinburgh on several occasions as he was the charity's Patron since it's inception in 1950. He didn't want to be known as just Patron, so as the charity was formed by a bunch of cricket-loving actors he came up with the title 'Twelfth Man'. My first meeting with HRH was on my second day in the role. I was summoned to an eleven o'clock meeting at Buckingham Palace. Of course I was apprehensive but I had been told that if you want to be remembered by him then bringing him a token gift would be a good idea. I duly arrived, after an anxious wait was take to the Prince's library standing where I was time awaiting his connecting study door to open. We chatted for about 25 minutes and then he finished the meeting. As he walked off, I realised that I had forgotten to give him the gift. So I said 'excuse me Your Royal Highness, but I have a small gift for you.' Whereupon I produced a pair of Lord's Taverners red, green and blue hooped socks in a cellophane wrapper. He looked at them and remarked as he left 'I don't know how I have managed all these years without them!' After that first meeting I was not nervous about meeting him. He was witty, interested in our work with disadvantaged and disabled young people and had a knack of putting you at ease. He was always ready to have a laugh to ease any tension. 'Each year, along with the charity's President and Chairman of Trustees, I would attend an annual catch-up meeting with the 'Twelfth Man'. This meeting was timed to be just prior to the presentation of trophies and medals to the winning men's and women's county cricketers. The men's trophy is called the Lord's Taverners ECB Cup, as prior to HRH's invitation to host the ceremony at Buckingham Palace in the mid 1970s, there was no trophy or medals at all! On one occasion after the meeting we were heading to the presentations. Essentially this meant walking from one side of the Palace to the other. I was accompanied by the then Chairman of Trustees, Martin, whose first time it was in the Palace and who was very excited and nervous! HRH was 94 years old at the time and was walking at quite some pace with no stick. At one stage he pointed out that there was some repair work going on in the dining room where we could see scaffolding and workmen. Martin said without thinking 'well where do you eat then sir?' HRH instantly replied 'we have plenty of bl***y dining rooms here you know!'
---