Dale Keller joined BAR UK, the trade organisation representing the UK interests of 70 international airlines serving the UK, as Chief Executive in November 2012. He was active in aviation in his home country New Zealand before moving to the UK in 1990, with more recent senior roles at Air Mauritius, Air Malta, and PR consultancy leadership.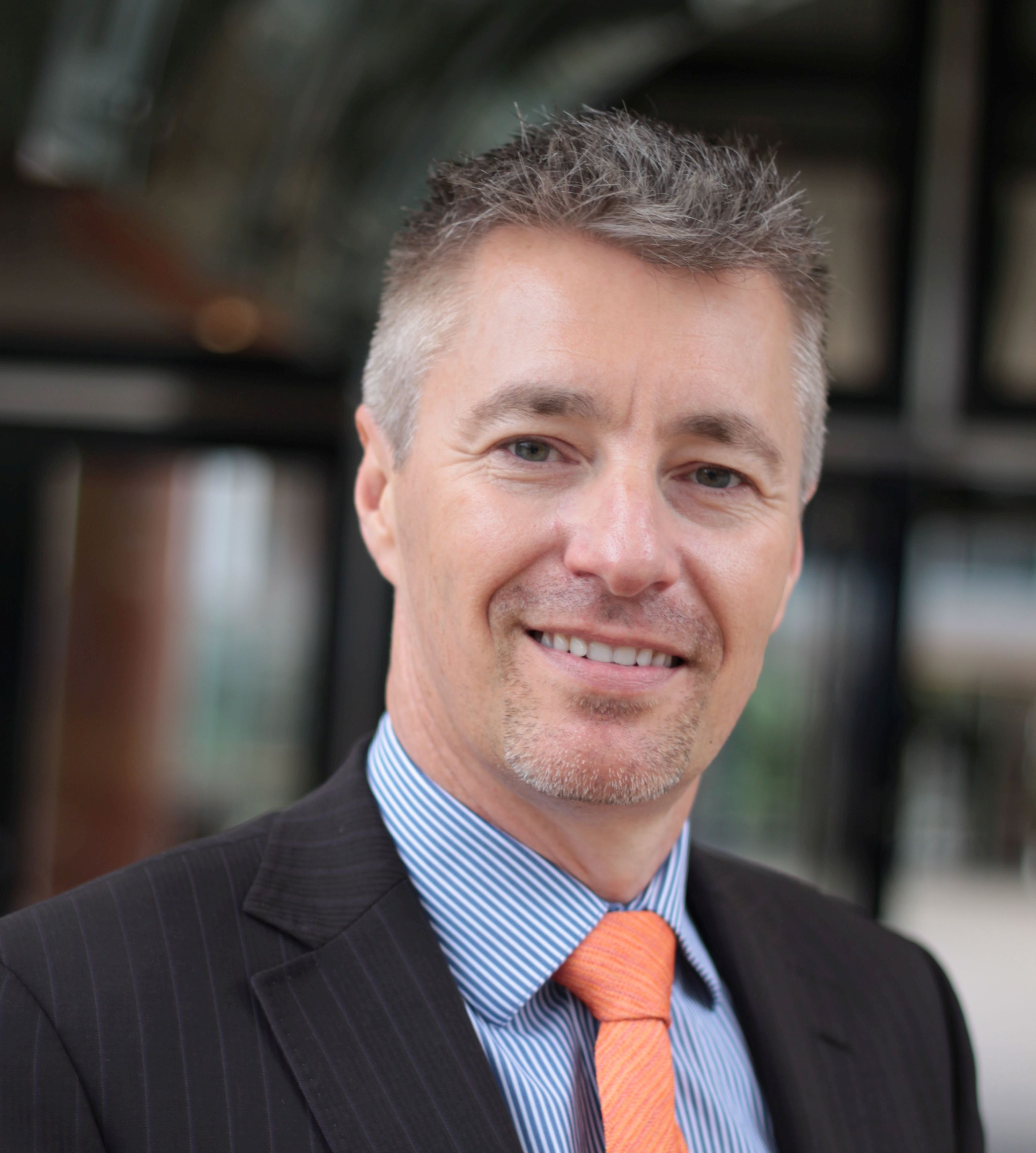 With the Global Travel Taskforce report and vaccine announcements arriving in quick succession, there is a growing sense that a pathway towards recovery is finally emerging. For the first time since the Travel Corridors policy was announced back in July, our European BAR colleagues are asking with interest about initiatives in the UK. Looking forward, a huge task lies ahead for all of us in delivering all the recommendations in the taskforce report, as well as being ready to innovate and quickly adapt to the changing landscape.

The international airlines serving the UK will play a critical role in the recovery of the sector. Last week I discussed with the Aviation Minister, Robert Courts MP, how the thousands of UK employees of overseas airlines sometimes feel not enough recognition is given to their roles as full and equal participants in UK aviation.

Thankfully the Minister was well up on his brief and acknowledged a number of overseas airlines employing well over 500 staff locally, and the significant economic contribution generated from every route.

These same airlines deliver an incredibly diverse global connectivity from the UK regions and major hubs, drive the vital inbound market via the strength of their overseas networks, and provide choice and competition benefitting UK consumers and the wider economy. However, the UK cannot take this business for granted and the current crisis has placed many routes in peril. Aircraft are a moveable asset and returning capacity will be prioritised to wherever future opportunities lie. A recent IATA Connectivity Index Measure report showed that the UK lost more connectivity this year than some European competitors, and in turn Europe was lagging behind Asia and North America. London experienced a 67% decline in connectivity, falling from number one most connected city globally in September 2019, to number eight in September 2020. Coming out of this crisis, the global economic race will likely be won by those countries that can most quickly restore their air connectivity and global trade.

Therefore, our focus must be to push the UK Government to keep its foot on the pedal over the festive season so that we can reach that key point sooner where the industry moves from a lack-lustre re-start, to an accelerating and sustainable path towards restoring capacity and profitability.

Starting with the pre-departure trial recommendations from the taskforce, the Government must now take a central role in collaboration with industry and act upon the valuable real-world data gained to guide health policy. The industry has been clear that a global standard on pre-departure testing is the best way towards removing quarantine and boosting passenger confidence. It is regrettable that valuable time was lost over the summer with a chicken and egg situation where airlines and airports were keen to demonstrate testing trials, but governments were not willing to participate – instead relying on advice from health scientists that was heavy on modelling but light on data. The industry in turn could not risk ramping up investment in trials without commitments from governments to acknowledge the findings.

With mass vaccination on the horizon we soon need to establish how this will integrate with testing regimes since the level of overlap will increase. Passengers who hold proof of vaccination within a determined period should not need to be tested, either pre-departure or post-arrival, or be subject to quarantine. To do so would be wasteful of resources and serve no public health benefit. The announcement of the IATA Travel Pass and trials of the World Economic Forum's CommonPass, should provide a workable digital health passport solution that confirms the individual's compliance whilst protecting personal data. Trust in the process and security of individuals' data cannot be underestimated in restoring consumer confidence in international travel and the passenger experience must be as transparent and streamlined as possible.

This leads me onto the technological challenge in general. This industry could never have achieved its scale without the supporting technology revolution, yet the globally connected systems were never designed for new requirements around testing or vaccination data, or the ability to interface with a myriad of differing passenger locator forms hastily introduced by governments globally. We continue to pressure the UK Government to invest properly in the Passenger Locator Form (PLF) and transition to a simplified App based interface available in multiple languages.

It is thus apparent that many of the more draconian restrictions in place around the world are the end result of inadequate means by governments to manage new passenger information requirements. Faced with a lack of process or systems that could cope at short notice, the only option deemed available to them was to close borders or impose lengthy quarantine, regardless of how leaky some of the self-isolation regimes were in practice. I believe Willie Walsh summed this up perfectly in his recent acceptance speech to the IATA Director General nomination "The virus did not stop our customers boarding our aircraft … They have been denied the freedom we provide, not by a virus, but by a disjointed political response and the restrictions put in place by certain Governments who have failed to adapt and to adopt the sensible measures that would have allowed almost normal air services to continue."

Another key taskforce focus should be to further develop the effectiveness of the Travel Corridors policy. Immediately on introduction in July, Travel Corridors provided a short-lived boost before increasing infection rates closed down travel options. As we hopefully move towards lower infection rates into Spring, the Travel Corridors finest days may well lie ahead as more markets open, and testing and vaccinations are targeted initially to where they are needed most – thus enabling a more measured appetite for risk by the Government.

When establishing Travel Corridors, the scientific experts acknowledged early on the high quality and low risk environments created inside aircraft cabins and in airport terminals, therefore the taskforce recommendation to review the transit policy is a welcome addition. We maintain that there is no measurable increase in risk posed by a passenger travelling from a Travel Corridor country via a secure airside transit at a non-exempt country hub airport, than travelling via any other hub airport in an exempt country. There has been significant confusion where passengers travelling from an exempt country assume they are exempt from quarantine, not realising their choice of airline/route could determine their quarantine status depending on the transit airport. We propose that Travel Corridors recognise secure airside transit as a single journey to the UK under the Travel Corridor policy.

Finally, the new business travel and other exemptions announced last week are another taskforce initiative delivered swiftly. The criteria for business travel exemptions is set high, and we hope that as testing commences in earnest, the vaccine is rolled out, travel corridors reopen, and quarantine is reduced or abolished, that the need for exemptions will also be negated since they are difficult to incorporate within processes and to communicate.

It's time to think and act positively and get the public back on-board.
OUR READERS' FINEST WORDS (All times and dates are GMT)
All comments are filtered to exclude any excesses but the Editor does not have to agree with what is being said. 100 words maximum
---
Olivia Sutton, London
Excellent piece Dale. It can't be easy looking after 70 airlines many of whom compete.
---