This is the time of year when we think of Christmas presents and BTN follows with a suggested list of reading. It has been pointed out that reading books is good for mental health well-being if you want to give early presents in this time of lockdown.

If its air transport or aviation you are interested in there is no better place than to visit the Crécy website for an enormous selection. They tell us that the last posting / dispatch dates are:
Monday 21 December 1st Class and 1st Class Signed For and Royal Mail Tracked 48, standard courier service
Tuesday 22 December Royal Mail Tracked 24, next-day courier
Wednesday 23 December Royal Mail Special Delivery Guaranteed
Once again Crécy is offering six books for our annual quiz. www.crecy.co.uk

Readers might like to learn that at the current time bookshops are on the proscribed list, but not WH Smith, claiming to be an essential store. Waterstone and sister company Foyles are amongst those suffering. Stamford's, the Covent Garden store established in 1853, is 'crowdfunding' to stay in existence.
LONDON CITY AIRPORT – 30 Years Serving the Capital has to take pride of place as it is published by BTN. Not only is it a history of the airport, but it takes in Docklands, Canary Wharf and a concise appreciation of what was happening in the world as the airport developed. It is now available in PDF form courtesy of this publication but also makes for a fine gift as a hardback.

The book also features HRH Prince Philip, Duke of Edinburgh, in times gone by a regular visitor to the airport in the cockpit of a Royal Flight BAe 146. There are words from some of the personalities involved with LCY over the years, including the present CEO Robert Sinclair. Significant airlines no longer with us gain a chapter each, and also the Canary Wharf, DLR, and Excel. The History of Docklands and the LDDC gains ten pages and a timeline. The author reports on London to New York on British Airways via Shannon, SWISS has an accident, and the aircraft that made the airport are highlighted together with their builders.

ISBN 978-1-900438-07-0 (£25).
If you are a subscriber for BTN (it's free) just click for London City Airport - The PDF
Otherwise sign up for the newsletter to come through gratis on a Monday morning and then return to the PDF.
(housekeeping: put newsletter@btnews.co.uk on your contact/approved list and confirm you want to receive the newsletter when asked for GDPR. We only use your email address for the newsletter and dont pass it on to third parties.)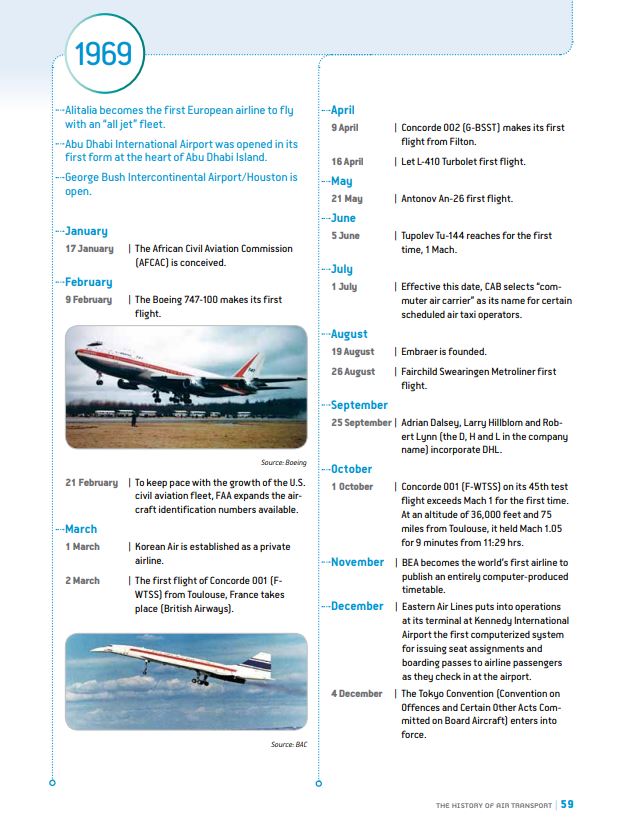 THE HISTORY OF AIR TRANSPORT is a fine book providing an updated timeline of the key moments of air transport. It is based on the first aviation history book Hermes published in 2014 and is produced in partnership with ICAO, ACI, CANSO and IATA. It can also be downloaded for free in PDF form.

Whilst sadly not available in printed form a special first copy was presented to the President of ICAO Council, Salvatore Sciacchitano.

Dr Kostas Iatrou, Director General of Hermes, and author of the book said: "Commercial aviation recently celebrated its first centennial. For more than 100 years since the first take-off, aviation has witnessed challenges and changes that have made it a critical component of modern societies. Most importantly, air transport brings humans closer together, promoting peace and harmony through connectivity and social exchange." Perfect words at this time.

http://hermes.aero/wp-content/uploads/2020/07/HISTORY-OF-AT.pdf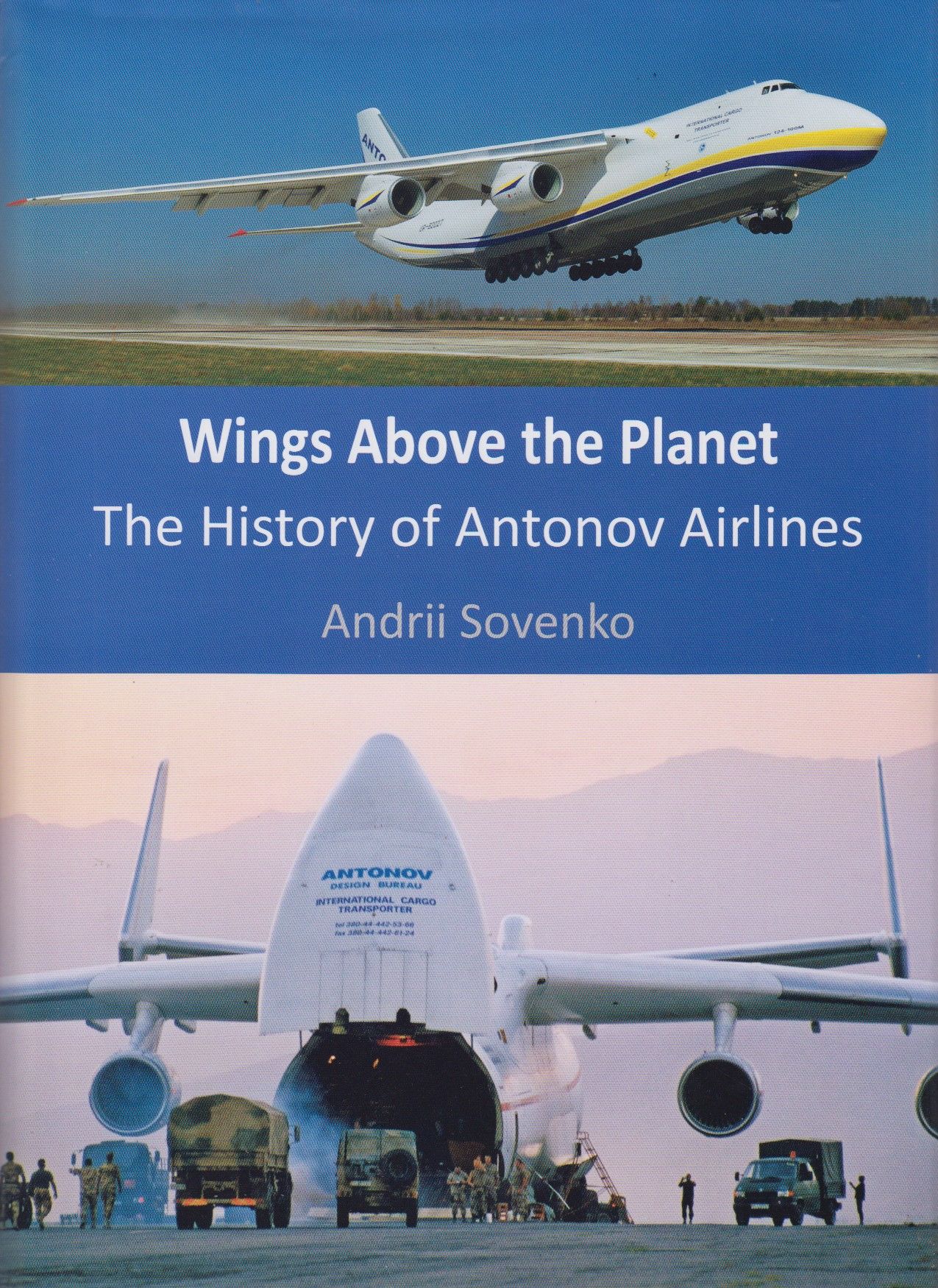 Wings above the Planet – THE HISTORY OF ANTONOV AIRLINES also features Foyle, this time Chris Foyle, one-time owner of the ubiquitous bookshop, but 'a proper aviation man' much involved with Antonov Airlines as the UK representative for many years with the creation of Air Foyle-HeavyLift.

The Ukraine-based Antonov company had its origins in the Soviet era Antonov Design Bureau which latterly had been working on large transport aircraft. Created in the late 1980s in the turbulent post-Soviet era, the new company began to focus on this aspect of the international aviation market. Antonov Airlines was the first to offer commercially the services of the most capable heavy-lift aircraft in serial production, the An-124 Ruslan, laying the foundations for a new sector of that market, the transportation of oversized and super-heavy cargoes.

Since its formation, the enormous variety and types of cargoes that have been carried by the airline is extraordinary, ranging from live chickens, tanks, railway locomotives, satellites, ostriches, generators, transformers and pressure vessels to boats and other aircraft. In very recent times Britain's America's Cup challenger Britannia was flown from Stansted to Auckland on an An-124.

This book provides many fascinating insights into a part of the aviation industry which is not often in the spotlight, the world of international heavy lift aviation. It also tells the journey story of an airline company originally a subdivision of a secret Soviet enterprise and now one of the world leaders in a highly competitive sector of the aviation business.

Very well illustrated throughout, the book contains a wealth of information on the design, production and operation of Antonovs. Since publication the single Antonov An-225 Mriya, the world's largest aircraft, and now over 30 years old, has been re-certificated and used for Covid-19 relief flights, perhaps the last hurrah for what was a truly great aeroplane.

ISBN: 9780954889630 (£34.95)

www.crecy.co.uk/wings-above-the-planet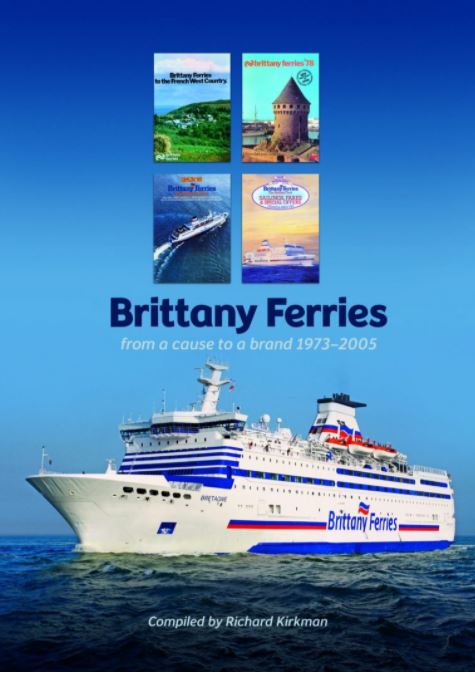 BRITTANY FERRIES from a cause to a brand 1973-2005 is compiled by Richard Kirkman and published by Lainson Publishing with a review by John Bell, the former BBC Radio Transport correspondent.

It sounds like a work of fiction when a book starts with tales of mass demonstrations of many thousands of small famers armed with hanging effigies of government ministers plus tractors spreading quantities of manure on blocked roads and concludes, somehow, with a multi-million Euro company. What's more, the opening pages see the heroes of this tale in the dock with a possible five-year sentence hanging over them and the prosecutor talking of threats of 'civil war'.

This book is described by its many authors as being both a detailed history of a famous ferry company and – perhaps seeking a wider audience – as a description of an exercise in marketing which proved that with limited budgets and experience (Alexis Gourvennec, who drove this company for decades, was only 25 when he stood in that French court in Morlaix) it is possible to drive through endless negative barriers – financial, political and commercial – in the journey to success.

The story of the start of Brittany Ferries was almost a legend in the British travel industry, particularly as both on the short sea ferry routes and with hovercraft France had limited success.

'Would you believe in 1973', said a British travel agent. "they've bought an Israeli Tank Landing Craft, filled it with cauliflowers and are sailing from Roscoff (where's that?) to Plymouth (why go there?). Of course legends have some element of truth and the newly named Brittany Ferries did buy a new tank carrier that was destined for Israel (but was never delivered) and the Kerisnel departed Roscoff for Plymouth on the evening of the 2 January. Both the United Kingdom and the Republic of Ireland had joined the European Community just the day before.

The transformation of this vegetable carrier and its owner into the largest ferry company in France is a very long (perhaps at nearly 400 pages too long) is nonetheless a tale of dogged enthusiasm. Those farmers – now shareholders – fought geography that was forcing them to truck their produce to distant ports; they fought governments, banks, regulators and the existing ferry operators to turn a profit and those famer/shareholders are still at it in 2020, faced with new challenges in the shape of the virus and Brexit.

The foundation of the book was the stories told by those like Ian Carruthers and David Longden who nursed the company from its rural origins as it grew into a major force on the longer French/British channel routes and then both to Ireland and Spain. Helped by some original and low-budget marketing – remember 'Brittany Prince Vegetables' stressing its French, rural, heritage it perhaps wasn't surprising that the British travelling public with their love of everything French from food to wine and the country Gites (a tourism market developed by the company) were soon queueing up in their many thousands for a taste of rural France at sea.

This large book will appeal to those interested in France, in the power of enthusiasm, in shipping (there is much detail about buying, selling and chartering ships), in the development of sustainable travel and it should be compulsory reading for those interested in marketing and the ability of the little person to succeed. Put it on your Christmas menu – with a Bretagne vegetable, of course. Published October 2020.

ISBN: 9781527263758 (£22.95)

www.ferrypubs.co.uk/product/brittany-ferries-from-a-cause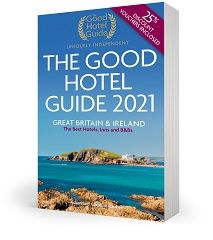 THE GOOD HOTEL GUIDE 2021: Great Britain & Ireland has now been published, and fits in well with overseas holiday chances perhaps limited for next year.

Co-edited by Adam and Caroline Raphael, together with former Travel Editor and former Assistant Travel Editor of The Times, Jane Knight and Kate Quill, this latest edition features 750 hotels, inns, B&Bs and guesthouses, with over 400 main entries. It was put together based on 2019 visits.

The César awards are presented each year to a selection of hotels which have demonstrated consistent excellence in their field. Named after César Ritz, these are known as the Oscars of the hotel industry and we note just a few.

Newcomer of the year: Baraset Barn, Alveston, Warwickshire
Located close to Stratford-upon-Avon, this 'foodie heaven' in a smart converted barn has much charm, with high-beamed ceilings, flagstone floors and superb menus. Bedrooms have floor-to-ceiling windows with views of a pretty meadow and guests can borrow the hotel's bikes and cycle into Stratford-upon-Avon.
www.barasetbarn.co.uk

Island Hotel of the year: La Sablonnerie, Little Sark, Channel Islands
Reached by horse-drawn carriage on the car-free island of Little Sark, Elizabeth Perrée's 400-year-old farmhouse is a charming one-off. Dine on locally caught seafood dishes such as roasted sea scallops with garlic butter and lobster thermidor, explore sandy coves such as Grand Grève and swim in the island's tidal pools.
www.sablonneriesark.com

Irish Hotel of the year: Roundwood House, Mountrath, County Laois
Located midway between Dublin and Limerick, this 18th century Irish country house has glorious views from its tall sash windows. With true Irish hospitality, owners Hannah and Paddy Flynn offer friendly service and top-notch seasonal food – sometimes accompanied by a song from chef Paddy.
https://roundwoodhouse.com

Scottish Restaurant-with-rooms of the year: The Peat Inn, Cupar, Fife
Delicious cuisine is on the menu at Michelin-starred chef/patron Geoffrey Smeddle's former coaching inn, also home to eight cosy suites. Menus range from three-course lunches to six-course tasting extravaganzas.
www.thepeatinn.co.uk

The Good Hotel Guide 2021: Great Britain & Ireland is priced £16 (including p&p within the UK).

50 Addison Avenue, London W11 4QP (tel: 020 7602 4182;) or £20 from bookshops.

ISBN: 978-0-9932484-5-0

www.goodhotelguide.com
OUR READERS' FINEST WORDS (All times and dates are GMT)
All comments are filtered to exclude any excesses but the Editor does not have to agree with what is being said. 100 words maximum
---
No one has commented yet, why don't you start the ball rolling?
---