Photo-Journalist Geoff Moore reports as Eastern Airways announces a daily service between Cardiff and Belfast City starting 11 January. Eastern Airways already serves Southampton and Teesside from Belfast City plus Anglesey from Cardiff.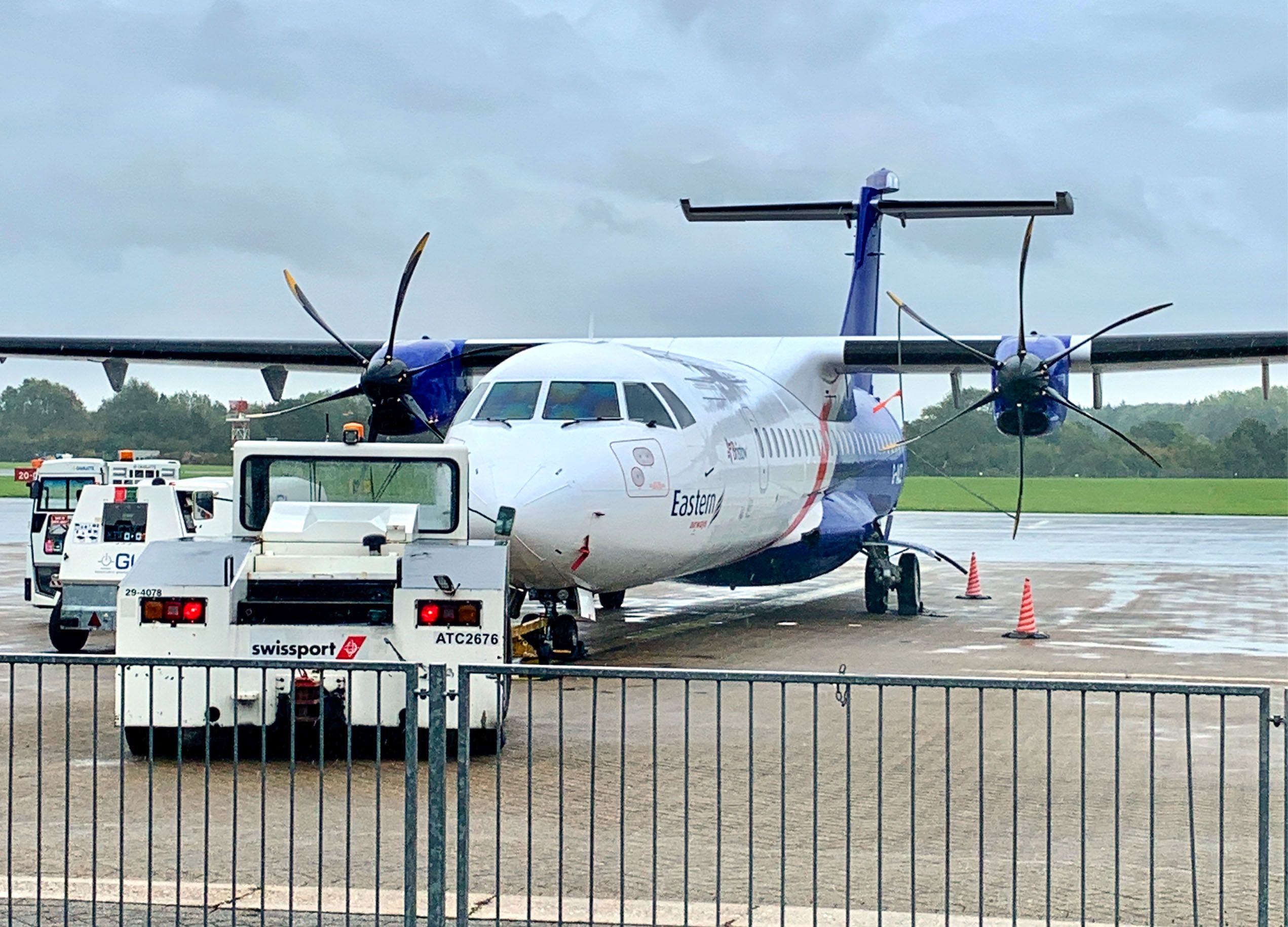 "It was very much the case of 'spot the passenger' on the inward route to Belfast City (BHD) from Southampton (SOU) last week.

Heading to Northern Ireland's capital for a review of a brand-new boutique apartment property had me flying with Eastern Airways from the Hampshire airport.

The airport itself was pretty dire in terms of its atmosphere and its general overall deserted look on my arrival.

I walked the 90 steps from the South Western Railways train station, which is a real positive for passenger connectivity for this airport.

Currently there is no catering or other food retailing apart from two vending machines in the landside hall. The impression was not great.

A wait of around one hour before any check-in was open and available meant I was subjected to the cold and not particularly welcoming wait which I shared with around eight other passengers. With Costa and The Globe bar closed, the cordoned off and up-turned chairs further displayed an un-welcoming experience.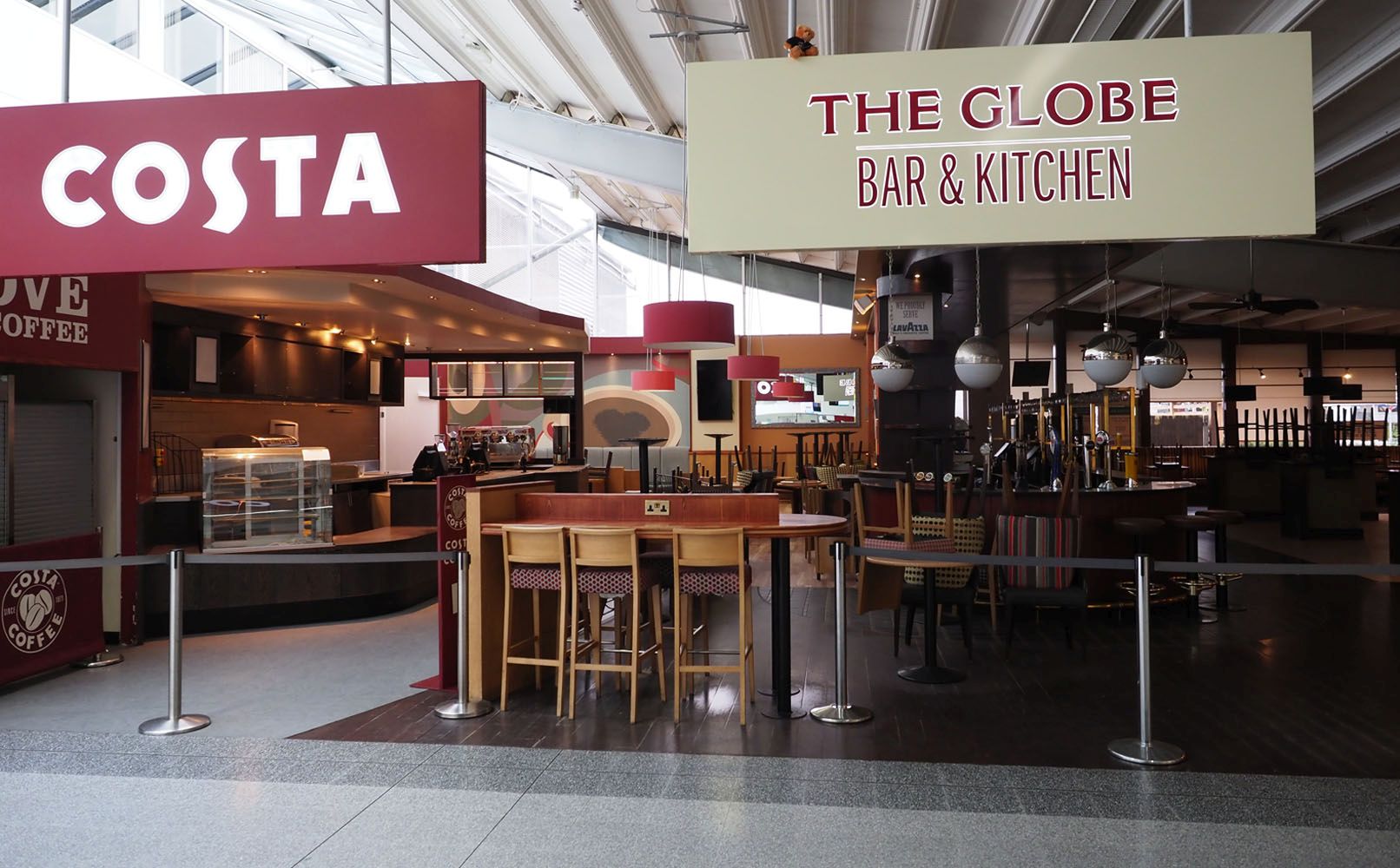 Surely it would be better to screen them off with some temporary coloured murals rather than leaving the seating area looking dark and dismal. This trait was also on show in Belfast City. There a previous café area was taped off with chairs and tables up-turned too!

Once through check-in and security the experience at Southampton improved with at least WH Smith fully open and selling a selection of drinks, sandwiches and light refreshments.

Why the airport does not let passengers sweep straight through check-in and security to a more welcoming location is a mystery to me. The departure gate area does have a better ambience. Surely even exposing the passengers to World Duty Free for a longer time must generate at least some additional revenue?

Departure was on time for the 1hr 25min flight in an ATR72-600 aircraft.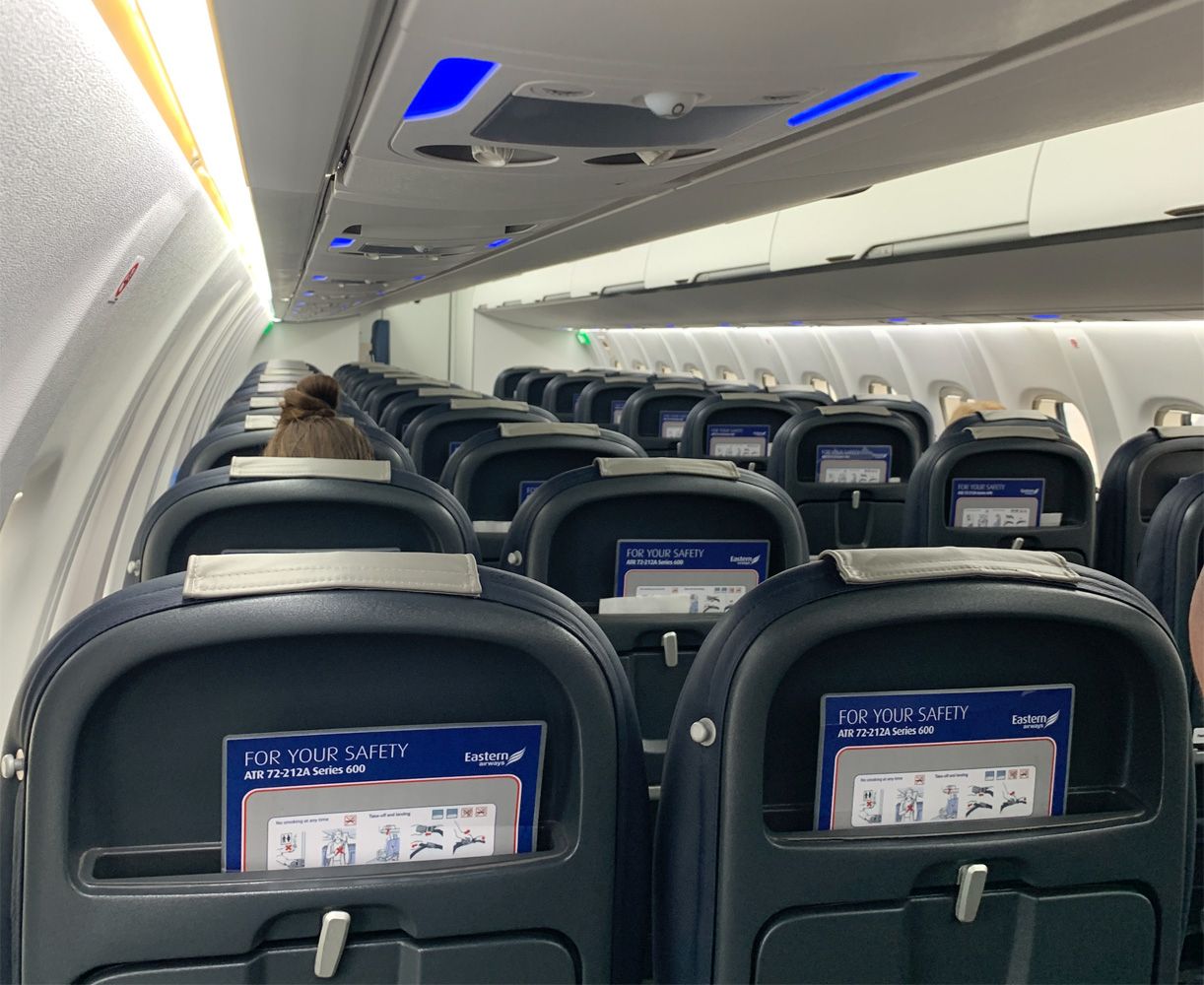 The interior looked and felt very clean and I joined 12 other passengers for the journey. We were allocated seats by the two cabin crew leaving the 61 other seats free for some very comfortable social distancing for the journey. We did get a bottle of water in the cruise! On the way out it was foggy but on the return journey there was a good view of the Isle of Man.

Once at Belfast it was ten minutes in a taxi to 'The Harrison' close by Queen's University and the Botanic Gardens. It is described by the owner as a Bohemian bolt-hole in the city with its quirky and luxurious rooms offering some great accommodation just a mile from the centre.

The George Best Belfast City Airport (BHD) is one of three airports in Northern Ireland and visitors have been known to get this gateway, once known as the Harbour Airport, muddled up with Belfast International (BFS), the former RAF Aldergrove, around 35/40 minutes from the city.

If you are taking a taxi do make sure you tell the driver which airport you want or you could finish up expensively missing your aircraft. City Airport is around ten minutes from the centre.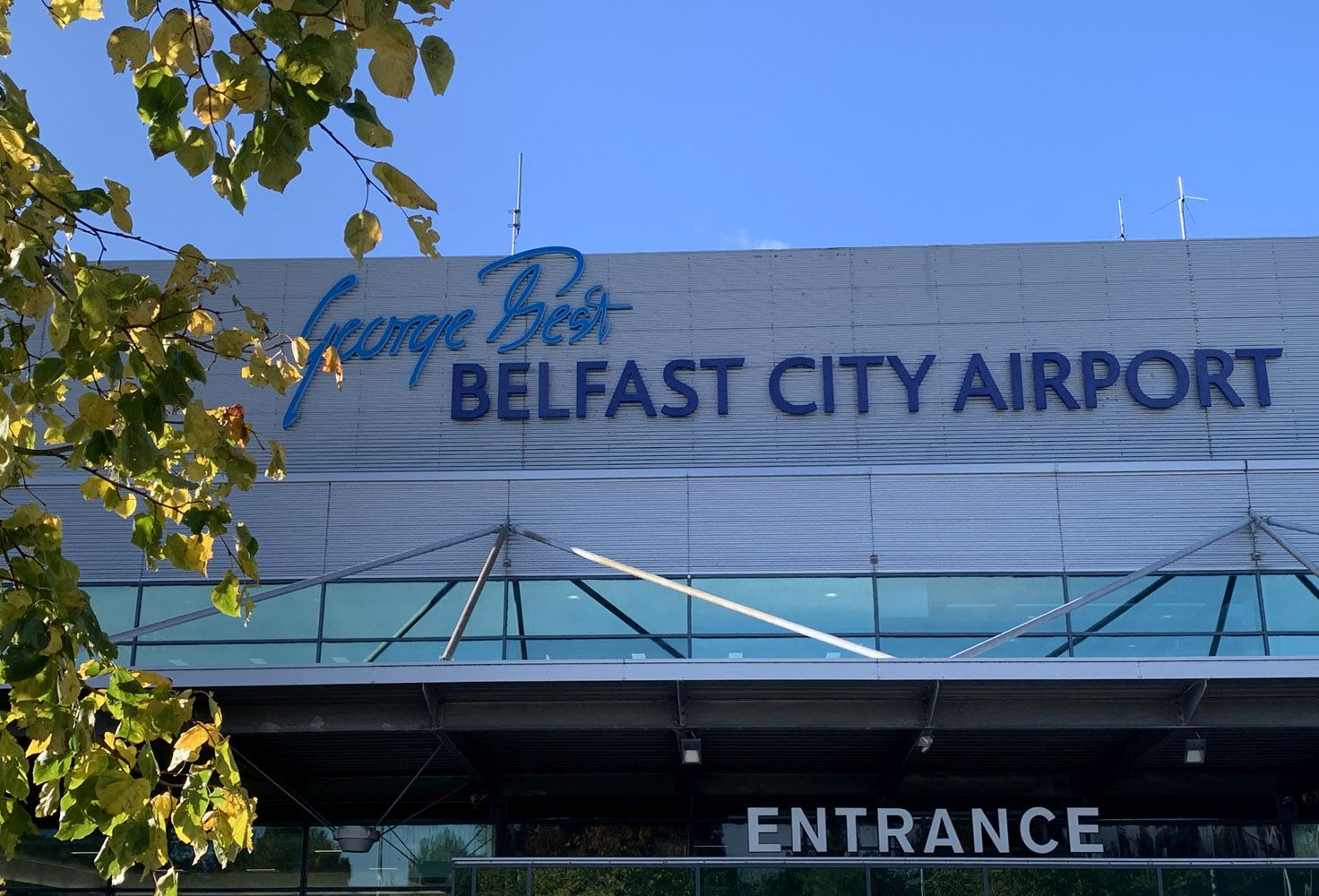 Londonderry (LDY), on the Irish border to the west, has its own airport with limited services.

The argument has raged for half a century "does Belfast need two airports?" The city centre strip offers a convenient entry point close by Stormont and is OK for the Airbus 320 series and Boeing 737 types and all but the Voyager for the military. The international airport also serves as a cargo destination which BHD does not really offer.

Belfast City Airport boss Brian Ambrose has said it is "still resilient" and has come up with a new business plan to take it through the Covid-19 pandemic. Aer Lingus offers a number of UK destinations with ATRs; BA to Heathrow with an A319 (to T5 rather than T2 with Aer Lingus); Loganair to Scotland; KLM Amsterdam and Eastern as noted.

Belfast International Airport boss Graham Keddie has said it is essential to keep Northern Ireland open and supplied through the pandemic. It is estimated that it costs around £60,000 per day to operate the two airports employing around 200 people.

BFS is a base for easyJet with a number of UK and European routes, Jet2 is an operator, likewise Ryanair and TUI. Last year Virgin Atlantic flew to Orlando.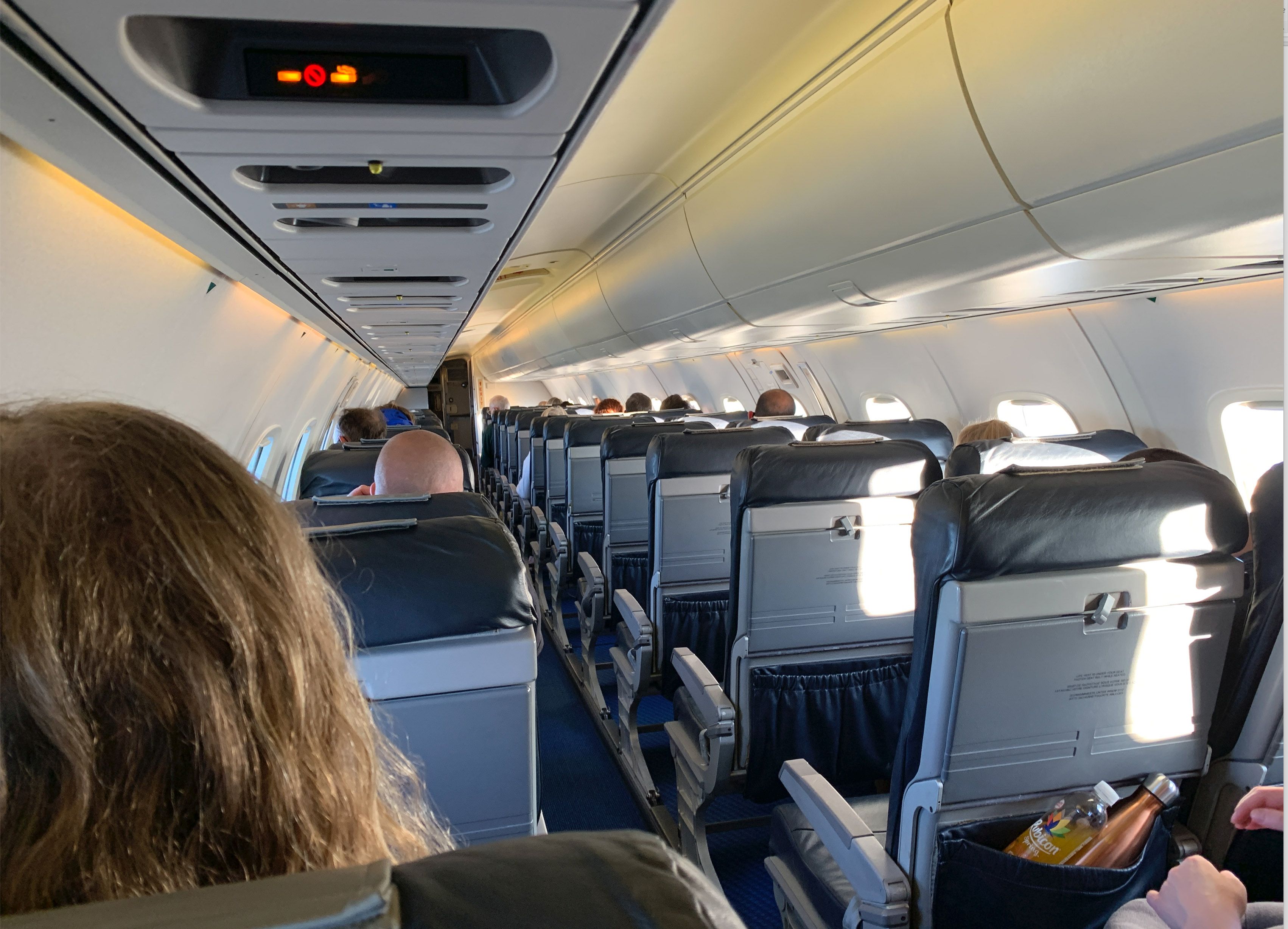 Over the years even BALPA has indicated that Northern Ireland should have just one airport.

On the opposite side of the city airport runway is the former Short Brothers plant, currently the home of Bombardier Aerospace, who is in negotiations with Spirit Aero Systems for a takeover. Much of the central section and wings of the Airbus A220 are manufactured here, that aircraft (the former C series) booming, but before the pandemic struck. Not far away is the Harland & Woolf shipyard and Titanic Museum.

Two nights and it was back home to another city historically linked by the tragedy of the Titanic.

It was an on-time departure from Belfast City for this return flight using an Eastern Airways Embraer 145 twin jet. A very much speedier return to Southampton with just a 50-minute flight. There is a cabin contrast between the two planes as the jet boasts large overhead lockers and is far quieter with plenty of legroom and 2+1.

Hasan, the only cabin crew for the flight, allocated us seats as we boarded.

There were around 24 of us scattered in the 2+1 configuration for the trip back. No bottle of water this time!

Overall the Eastern Airways team did a good job and I just hope that the routes that they have taken on will develop and passenger numbers grow for them.

Covid-19 does affect the travel experience but overall the processes required generally work but some enhancement and entertainment diversions could certainly help.

www.belfastcityairport.com

www.easternairways.com

www.thetraveltrunk.net

OUR READERS' FINEST WORDS (All times and dates are GMT)
All comments are filtered to exclude any excesses but the Editor does not have to agree with what is being said. 100 words maximum
---
Peter SMART, Laurencekirk
This item, and the related one about Eastern/Aurigny, underscore the importance of the small regional airlines (also including Loganair) operating 'thin routes' to and between the further reaches of the UK - where road/rail would take more than 4 hours each way. They are often a life-line and need the support that will enable them to keep flying during and well beyond COVID.
---