Stewart Wingate joined Gatwick Airport in 2009, previously Managing Director of Stansted Airport and CEO of Budapest Airport. He started his career in engineering, becoming a chartered engineer for Black & Decker. This piece should be read in conjunction with EU-wide passenger testing protocol and Save Future Travel Coalition and ABTA in this week's BTN.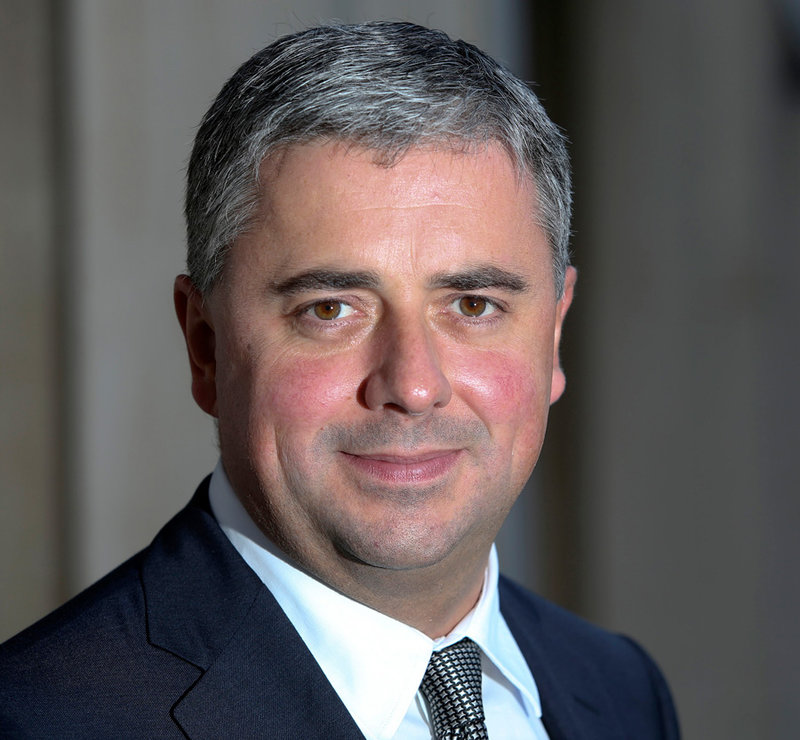 Europe must coalesce around a single, risk-based testing solution to boost passenger confidence and ease quarantine restrictions.

Everyone is well aware that the impact of Covid-19 on the aviation sector has been severe. The more prolonged the pandemic and the various restrictions in place, the longer recovery will take for a sector which is a significant and vital part of UK's economy.

The issue has gone far beyond industry revenue and profits and, as demonstrated by recent airline and airport announcements, including here at Gatwick – it is now about people, their jobs, livelihoods and the families they support.

There is absolutely no question that public health must be the priority for government and our industry. Beyond our individual wellbeing, robust health regulations boost consumer confidence and provide the necessary reassurance to passengers.

Passengers also need to fly where they need to, either for business, leisure or to visit family and friends, so in parallel to health measures that reassure, we also need quarantine measures removed or eased significantly to provide certainty to people who want to travel.

Testing regime

Numerous media reports have speculated on possible testing solutions that might help achieve this, but there is a growing aviation industry consensus that a single, robust process needs to be harmonised among international governments first. We believe the UK Government could really take a lead here and develop a protocol for use around the world.

This would reflect the cross-border nature of much of our industry and should happen initially at a European level so that our closest neighbours can coalesce around a single, workable and clear solution.

A single European-wide protocol would provide the necessary reassurance, safeguards and trust required to reduce the need for long quarantine periods and boost consumer confidence – allowing us to restart our industry and provide a much-needed boost to the British economy.

As others have commented, European-wide action could also help save the livelihoods of more than 27 million Europeans who work in the aviation sector.

Governments introduced quarantine for the right reasons, but the unpredictable and sudden nature of these announcements has a dramatic impact on consumer confidence and traffic levels. It also forces us to take difficult, but necessary decisions about resizing our businesses and cutting jobs.

I do not underestimate the challenge of getting governments across Europe to agree and come to consensus on public health and testing standards. We are however at the stage where this needs to be done at pace and I very much support recent actions by IATA and other intergovernmental organisations to get traction in this area. This is important work.

I'm reluctant to speculate on specifics, but quarantine could be lifted for passengers travelling between high-risk countries within Europe if they receive negative test results up to 72 hours before departure.

With others in Europe coalescing behind a single pre-airport, pre-departure testing regime, the UK Government needs to play its part in these discussions or UK passengers risk losing out.

A single, coordinated EU-wide regime – based on existing risk criteria – is a workable solution that builds on and enhances the existing travel corridor approach.

Ultimately this should become part of nationwide mass testing programmes which will help people get back onto public transport and help the economy recover again. Any tests should be low cost, fast, reliable and be supported by government or relevant national health authorities.

Similarly, digital health passports that function internationally at a Europe-wide level have been muted as another new technology that could help us out of this crisis.

A coordinated, risk-based approach could help save thousands of aviation jobs and we should do everything possible to have it in place in time for people to visit friends and family at Christmas.

Government support for UK airports

We must be under no illusions, however. Further government support measures are also urgently required in the short term to support the UK aviation sector. Any agreed, harmonised testing regime and lifting of quarantine will take time to bear fruit. We currently predict it may take four to five years to reach pre-Covid passenger numbers at Gatwick, and some parts of the economy might take even longer.

I am grateful to the UK Government for the Job Retention Scheme. Gatwick currently has around 75% of staff on the scheme and, without it, the situation would have been much worse.

But while the scheme is being replaced with further support over the winter, the travel restrictions inflicting so much pain on the aviation industry are likely to continue for the foreseeable future. For this reason, I urge the Government to seriously consider our request for an agreed testing protocol to give people confidence in travelling again and to protect the thousands of skilled airport and airline jobs.

Gatwick and other English airports also pay some of the highest business rates in the country and exemptions to these payments – as other businesses and even airports in Scotland and Northern Ireland have received – would also help us save jobs.

The sector has a long way to go before it recovers from this pandemic, but longer-term prospects at Gatwick look good as it has always been an in-demand airport.

We have innovative plans to make better use of our existing facilities including the routine use of our stand-by (northern) runway to help provide a much needed boost to the infrastructure industry, our local economy as well as supporting the Prime Minister's objective of "building back better".

With the right short-term support, the industry will get through this 'hour of need' and start looking forward once again to playing an important role supporting our economy, jobs and future prosperity.

Stewart Wingate, Chief Executive Officer, Gatwick Airport
OUR READERS' FINEST WORDS (All times and dates are GMT)
All comments are filtered to exclude any excesses but the Editor does not have to agree with what is being said. 100 words maximum
---
John Richmond, Lochwinnoch
Excellent article, Stewart
---
Paul Jones, Chiswick - London
Mr Wingate has done a grand job over the last ten years. London does need two airports to keep the other one on its toes.
---