Looking for somewhere to go during the final weeks of Britain's summer this August, and not having made it abroad.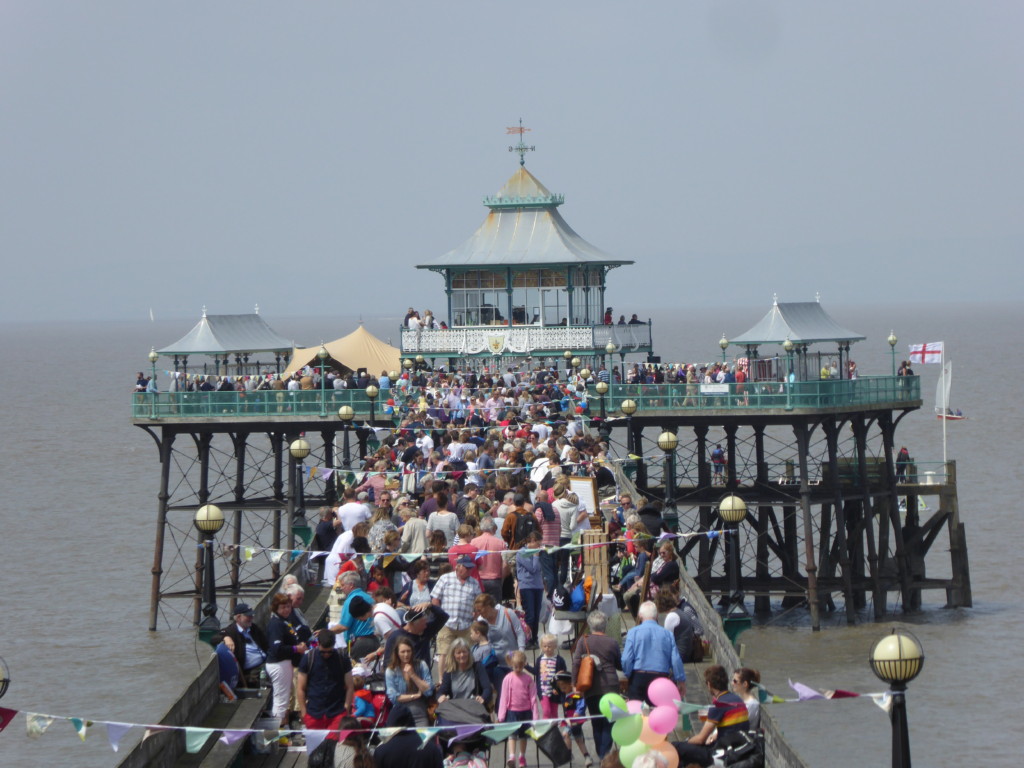 Why not a pier visit? Fish and chips, slot machines that might even take credit cards, and ice cream. Sadly no shows.

Clevedon is the only surviving Grade I listed pier in the UK. Around 70% of all visits to the seaside include a walk down a pier. We have lost 42 piers since the 1800s but amazingly 61 are still standing.

The National Piers Society was founded in 1979 under Sir John Betjeman, at a time when some of the finest piers were threatened with demolition. Over the years the Society has grown steadily and has become well established as the leading authority on seaside piers. Through the Society's efforts several piers, that would otherwise have vanished, remain for the enjoyment of everyone. Most are open all year and the Society's website is very comprehensive with over 100 piers documented.

What the Victorians, who built most of them, would have made of today's inventions we will never know.

But how do you differentiate between a pier and a jetty?

Dr Anya Chapman is the Honorary Secretary of the National Piers Society. "Seaside piers are an important part of coastal communities. They are iconic structures that are the focal points for visitors and residents alike. People living, working and visiting coastal destinations value their piers as visitor attractions, community leisure facilities, and iconic heritage assets."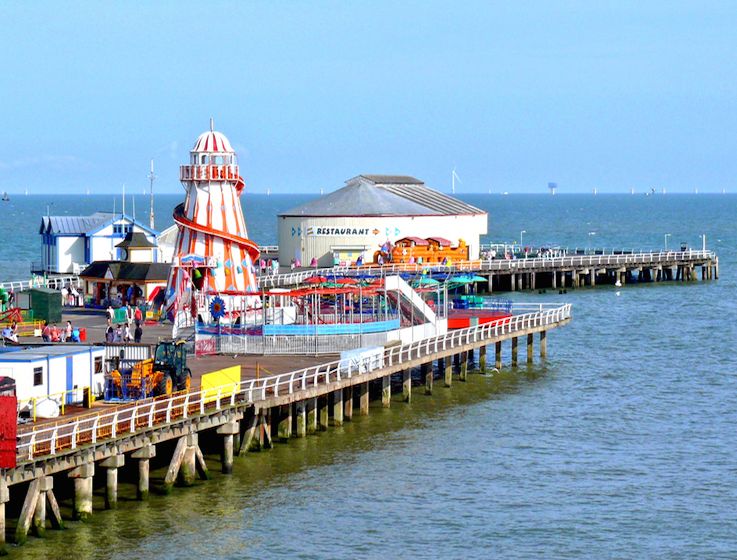 In recent years, when piers have been under threat, local communities such as those at Hastings, Colwyn Bay, Swanage and Ramsey in the Isle of Man have come together to rescue, repair, and reopen their piers. They are part of the identity of British seaside resorts and are loved and cherished by coastal communities."

With this short article BTN thought it was best to highlight Clacton Pier on the North Sea, south of Colchester and about 50mi from the M25. Covering 6.5 acres, Clacton is the largest pleasure pier in Europe and voted Pier of the Year by the Society.

Opened on 27 July 1871, it was originally intended as a landing stage for passing boats, but has since become an incredibly popular tourist attraction. Visitors have plenty to choose from, including a unique two-tier adventure golf course, soft play area, food and drink venues, outdoor rides including the helter-skelter and roller coaster, and even a 10-pin bowling alley and arcades. The pier is open all year round and is advertising Christmas Breakfast at Pier every weekend in December. £11.99 per child. Adults go free.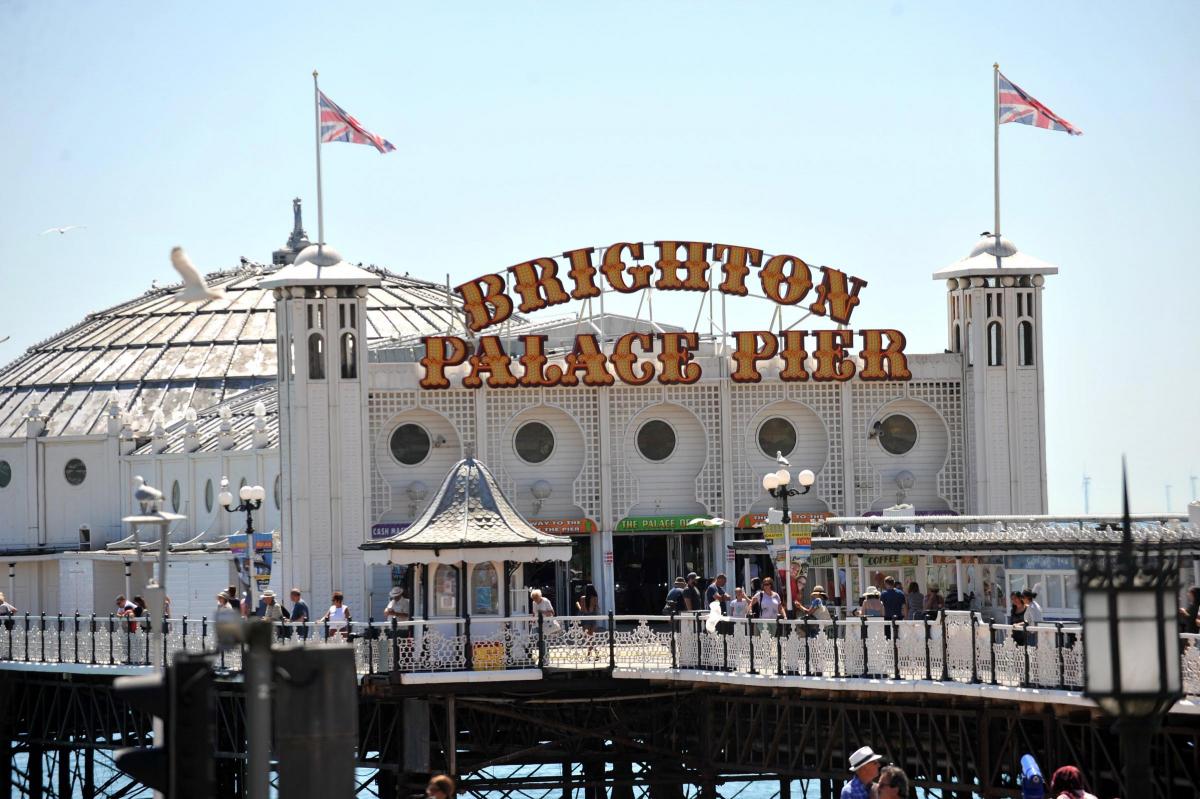 Clearly viewed by the local council as part of its heritage Brighton Palace Pier is officially the UK's most visited pier, seeing over 3m annual visitors every year. It was opened in 1899, and cost just £27,000 to build – however it almost didn't exist! During the construction phase in 1896, there was a large storm which battered the new structure, causing significant damage.

Today, it is famous for guest appearances in many hit TV shows including Doctor Who, Sweeney Todd, MirrorMask and the Carry-On films. In 2020, Brighton Palace Pier came third in the National Piers Society's Pier of the Year awards.

As a warning of what can go wrong if not looked after Brighton West Pier sits nearby as a decaying skeleton of Victorian ironwork. Opened in 1866 it has become increasingly derelict since its closure in 1975, a fire in 2003 signalling its end.

Weston Birnbeck Pier in Weston Super Mare, about one mile north of the wonderful Grand Pier is rapidly deteriorating, its owners failing to undertake a statuary repairs notice as a Grade II structure issued in September 2019. Unlike other piers the Bristol Channel end is an actual island. It is connected to the shore by a walkway (or as the locals say - a pier).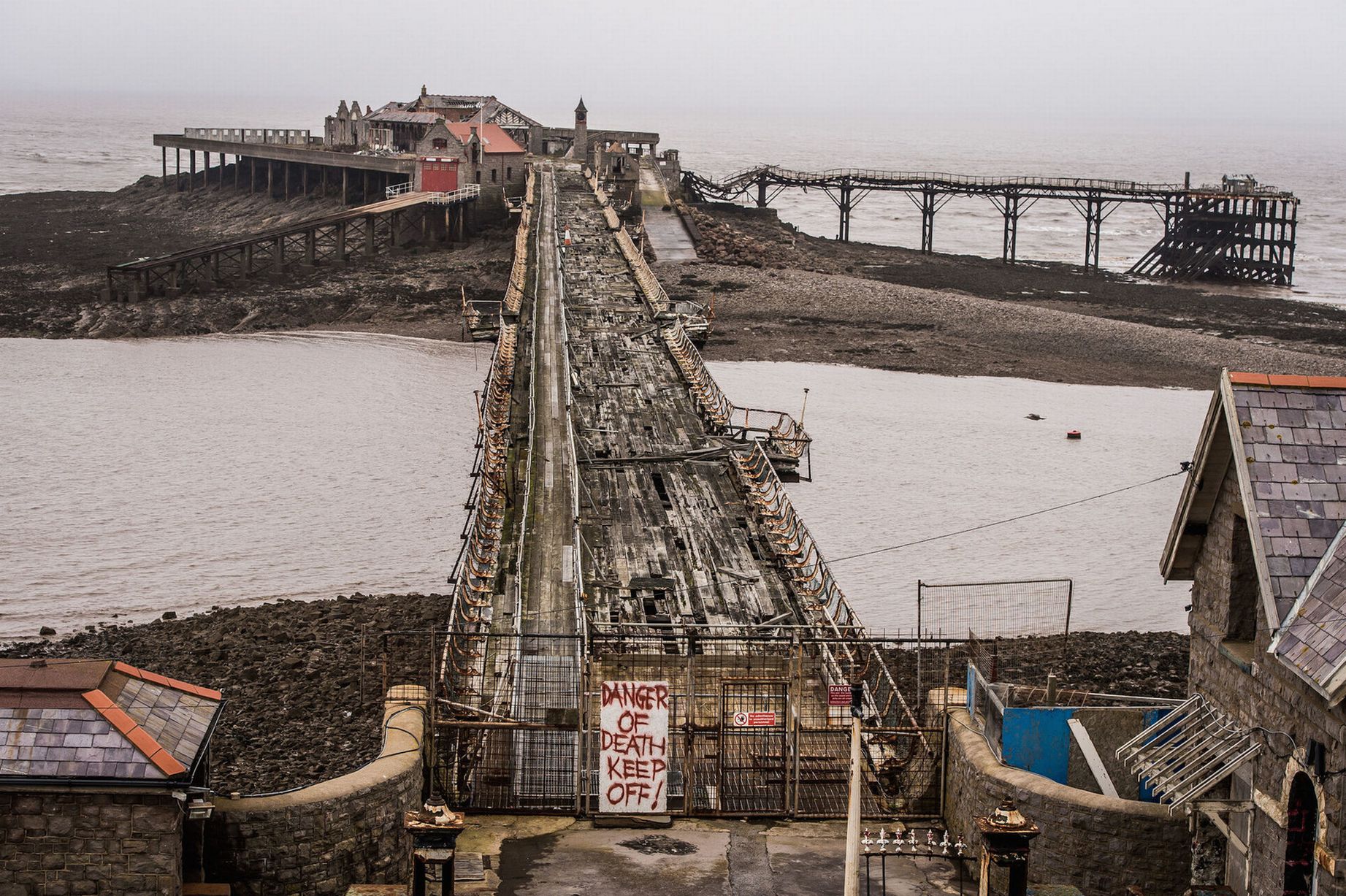 The town's RNLI lifeboat service – based on the landmark for 131 years – was forced to move off the island in 2013 after concerns for the crew's health and safety because of the dilapidated state of the structure. It is now housed in temporary accommodation in nearly Knightstone.

The Birnbeck Pier Regeneration Trust, a registered charity, has been working for several years looking at the feasibility of a project to bring the structure back into use in conjunction with the North Somerset Council who would buy the pier under a compulsory purchase order and give it a new lease of life in a tie-up with the RNLI as a tenant. This move has now been approved and hopefully the project will move ahead in the coming months.

The entrance gates, turnstiles, toll house lodge, north jetty, and lifeboat house are all Grade II listed buildings, meaning they cannot be demolished, and must instead be restored. Keeping in line with proposals from the Trust, a 3D projection has been made to simulate a renovation of the pier to its former glory and give it a new lease of life with a restored veranda, and a vision of creating artisan workshops and market stalls for tourists. In its glory days, at high tide, the pier and its buildings must have been a wonderful sight.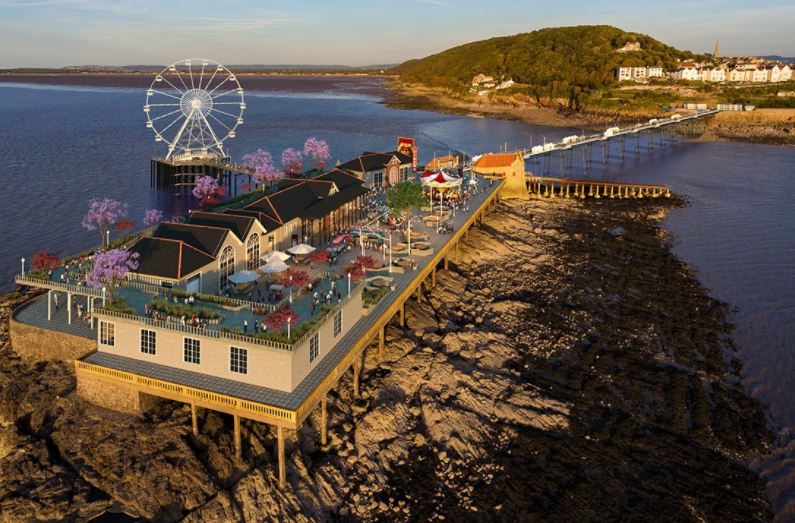 Taking inspiration from some of the UK's most popular piers, the plan is to add a funfair wheel, outdoor entertainment space, and a vintage style cinema.

The RNLI would then build a new lifeboat station, training facility and other operational facilities. The whole creation would add to Weston-Super-Mare's value as a holiday destination.

The 2020 Covid-19 pandemic could be a marker for piers with the British public writing off the year as bad news in terms of holidays, taking a brief look at what is available without going abroad and thinking ahead. 2021 may well be a boom year for British seaside resorts, and their piers.

https://piers.org.uk
OUR READERS' FINEST WORDS (All times and dates are GMT)
All comments are filtered to exclude any excesses but the Editor does not have to agree with what is being said. 100 words maximum
---
Tim Procter, Tunbridge Wells
You missed out the "Morgan" in your headline. I agree that he's now outdated, in need of repair (probably uneconomic now) and has lost public appeal anyway. But controversially Piers still struts out in to the sea where others fear to tread, or swim. Sadly Piers is destined to be a relic. Never mind, Piers were fun in their time.
---