Tony Tyler is the former boss of The International Air Transport Association (IATA) and before that Cathay Pacific Airways. The words that follow command respect, even by politicians. He argues the quarantine case both for and against and makes it clear that it is unenforceable, and is too little too late, medically unsustainable, and commercially damaging. Hong Kong's contribution to the global pandemic shows what can be done.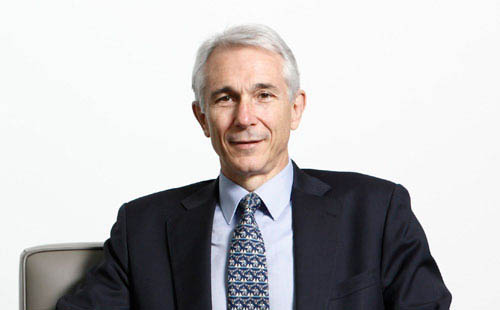 "Hong Kong has plenty of problems to deal with, but it's resilient and resourceful. It was one of the first places outside Mainland China to suffer Covid-19 infections – in January, before the virus was given that name. Since then, the total global infections have reached five million, of whom 330,000 have died. Hong Kong's contribution to those grim totals? 1,064 cases, four deaths.

Hong Kong is a community of 7.4 million, concentrated into an area of 1,073sq km – 443 of which is country park land. It's on the border of Mainland China, about 900km from where the outbreak started. And yet: 1,064 cases, four deaths. Compare that with anywhere else – even with those countries being praised for their success in managing the virus.

What's as remarkable as Hong Kong's performance over recent weeks is that the rest of the world hasn't shown much interest in learning how it's been done. It's the result of early treatment with antivirals of every infected person, very thorough contact tracing and testing, limited and sensible social distancing rules, and a population which from day one has worn face masks, washed its hands, and had its temperature taken when entering shops, restaurants and offices. The border with Mainland China has been closed, and all arrivals at HK International Airport are tested. Positive cases go straight to hospital and all others must self-isolate for 14 days. But there's been no lockdown – life here has been comparatively normal, although air travel has been effectively impossible because of the quarantines in destination countries and the self-isolation required on return.

All this is very different from the United Kingdom – which isn't very united in how it's responding to the Covid-19 crisis. From the Hong Kong perspective, the Covid-19 numbers look dire, and while the Hong Kong economy is under severe stress, the British approach has hardly delivered better results. The national debate seems finely balanced. Is it reckless and irresponsible to relax the lockdown rules when the disease is far from under control and daily new infections and deaths are still high? Or is it reckless and irresponsible to continue to damage the economy, people's livelihoods and personal freedoms rather than let individuals make their own decisions about the risks of contracting a disease that harms mostly the old and vulnerable?

And what about quarantine? From a Hong Kong perspective again, implementing a UK quarantine now looks like too little, too late. Just when other countries and territories are starting to open their borders, Britain is going the other way.

There's a case for quarantine as an element of a well-planned strategy of response to infection threat. But in the UK it's being done as an afterthought, several months late, while at the same time relaxing lockdown restrictions on no apparent basis other than their entirely predictable economic and social impacts.

Who is going to visit Britain if it means first spending a fortnight isolating? Who is going to make a business trip abroad if it means another fortnight of lockdown on return?

Looking from Hong Kong, it's odd that a country with infection and fatality statistics comparable with the worst in the world wants to limit access from places which largely have the virus under control! And to do so with a scheme that's so clearly full of loopholes: the opportunities for transmission on public transport from the airport to home, the enforceability of the lockdown, and so on.

There isn't a funny side, though. Aviation is too important as an industry in its own right and as a facilitator and enabler of economic recovery and growth. Keeping borders open without quarantines is necessary, but it's going to take more than that to get international travel going.

Who will fly if they don't feel safe during their journey? Airlines and airports, individually and through IATA and Airports Council International (ACI), are onto this. They are starting to educate the public about the low inflight infection risks – even seasoned travellers are still unaware that the air in a modern jet aircraft is replaced entirely every three to four minutes, and while circulating is passed through hospital-grade filters. Wearing masks, and other sensible measures will reduce inflight infection risks even further. Airports and airlines are working together to plan ground procedures that will minimize risk. It's going to take time and effort to convince the world that flying is safe, and the industry must speak out loud and clear until long after we think the job is done.

Next, who will want to risk falling ill in a country a long way away with an unfamiliar health system? We did this before Covid-19, but now? How will people feel about the risk of being stranded in a foreign country, unable to travel home or even confined to a hospital bed? This fear will be a drag on international traffic growth.

Aviation will restart in phases. Domestic, then regional before long-haul. Bilaterally, then perhaps small multilateral "bubbles". It will be a slow, difficult and incremental process, and won't move at the same pace all around the world. There are already strident voices calling for aviation's recovery to be constrained on environmental grounds, notwithstanding the firm commitments already made through Carbon Offsetting and Reduction Scheme for International Aviation (CORSIA) and other mechanisms.

The world needs aviation if people's livelihoods are to be restored and made secure. Rebuilding it is going to be difficult enough without governments putting ill-conceived obstacles in the way."

TONY TYLER – HONG KONG 25 May 2020
OUR READERS' FINEST WORDS (All times and dates are GMT)
All comments are filtered to exclude any excesses but the Editor does not have to agree with what is being said. 100 words maximum
---
Richard Wiggins , UK
Travel by all methods will be further restricted by lack of travel medical insurance options as so many policies will exclude COVID 19 treatment cover. When cruising , travel insurance is mandatory before sailing is permitted and final reservation and payment agreed so unless insurance companies change their exclusion clauses quickly , then they cannot be an expectation of a surge in travel bookings or people taking risks without adequate cover for medical or hospital treatment!
---
Bob BEVAN, Tunbridge Wells
Excellent piece A further issue for the future is the cost and availability of travel insurance
---
Keith Wallis, Canterbury, England
HK doctors, like it's judges, are pretty independent and if there had been any tinkering or cover-up over the figures word would have got out. Besides after successive health scares starting 17 years ago with SARS and including bird and swine flu, HK residents and the authorities have become adept at taking precautions as soon as the first cases are confirmed. People are far more willing to wear face masks at the outset, while HK airport has maintained its thermal temperature screening for all arriving passengers since SARS in 2003, while many building operators both residential and commercial have strict disinfection/sanitizer regimes so places like lift buttons, handrails and door handles etc are wiped down regularly, every hour or so. As Mr Tyler says there are stringent quarantine measures that even led to the quarantining of an entire hotel during swine flu in 2009 much to the chagrin of visiting, overnight "guests". Compare that well oiled response to Coronavirus with the blundering, muddled, confused, late, go-it-alone efforts of the British government to control the spread and I'd say the HK figures are pretty spot on. As is Mr Tyler in all that he's said. It's a shame he's retired, we could do with his common sense views and no-nonsense, forceful approach to getting things done now.
---
Trevor Davies, Kilburn - London
Surely this HK figure must be suspect. They have lost more in the riots.
---