Travel from London to Glasgow (and for that matter Glasgow to London) really depends on your requirements – essentially where are you starting from (or finishing) and the cost? There are three ways of making the journey. By car (or even coach), by air or by train.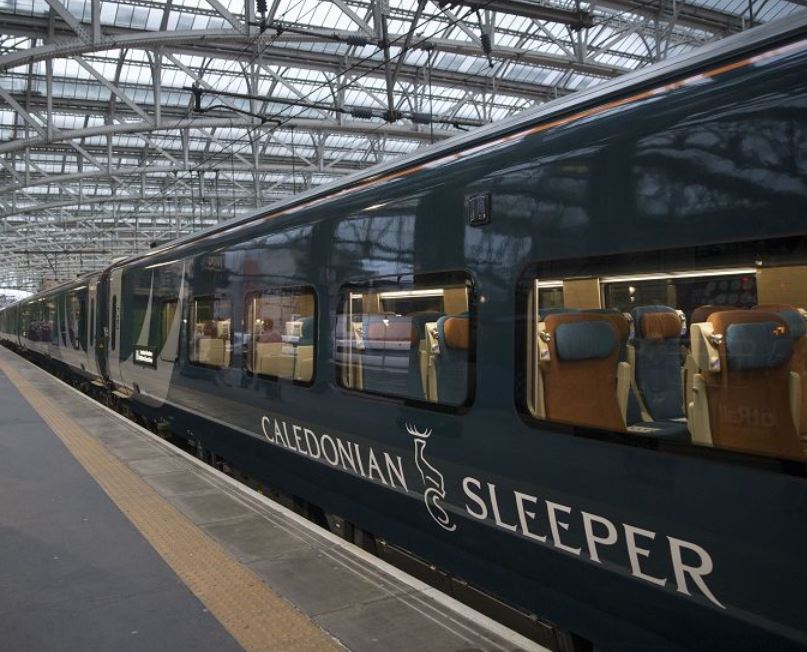 Let us eliminate the car first of all. Via the M1, and using the toll road past Birmingham, it is 400 miles, 7hr driving if all goes well, plus two 30min stops. A day return is not practical and, again, it depends on the actual start/finish point.
Reckon on £60 for fuel each way using what we call in the aviation business DOCs (direct operating costs), which does not take into account the vehicle expenses. You can divide the cost by the number of people on board.
Plane or rail? Read on. It can be done in a day by air with no accommodation costs, but with an early start and finish, or by late-night train, with no hotel expenses.
Last week BTN took a day out (in fact an overnight) visiting Glasgow Airport via the Caledonian Sleeper (23:50 from Euston arriving 07:20 Glasgow Central – on time), and back on the 16:00 BA into London City Airport (LCY), away on time and landside within a few minutes of touchdown.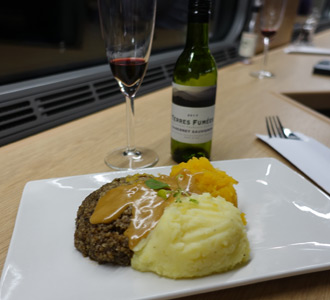 On BA Cityflyer, there is passable nutrition depending on the time of day, and a full courtesy bar service in the evening. There are currently eight return trips every weekday and with only around 100 passengers, it is very comfortable. To get in a full day at the other end means an early start and late homecoming.
Besides LCY, other alternatives by air are Gatwick, Heathrow, Luton, Southend and Stansted airports, all with frequent services.
There are 35 outbound flights from Glasgow to London. It all depends where you start from or want to go to.
CALEDONIAN SLEEPER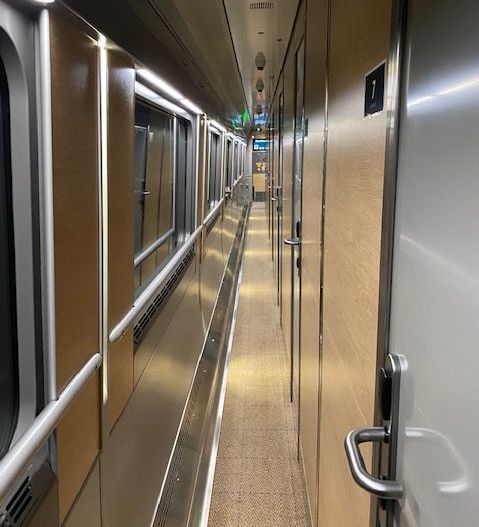 Night-sleeper services between London and Scotland date back to 1874. Tthe latest incarnation, The Caledonian Sleeper, a franchise operated by Serco, was introduced in April last year. For the most part, the teething problems have been eradicated.
A 16-coach service to Glasgow and Edinburgh leaves Euston at 23:50 (there are variations), splits at Carstairs in southern Scotland and arrives around 07:20 at both destinations.
At London Euston, you can use the Avanti (former Virgin) lounge and board from 22:30. Glasgow has an Avanti lounge too, available for a quick coffee when you arrive.
First impressions count and the Glasgow train sits at the front of the one for Edinburgh. The carriages differ in their arrangement with the Caledonian Double and twin-bunk Club Rooms (the top one can be folded away) offering an en-suite shower, but for those in the Classic Rooms it means a trip down the corridor if a visit to the loo is needed in the night. All have a wash-hand basin. A wheelchair accessible room is available.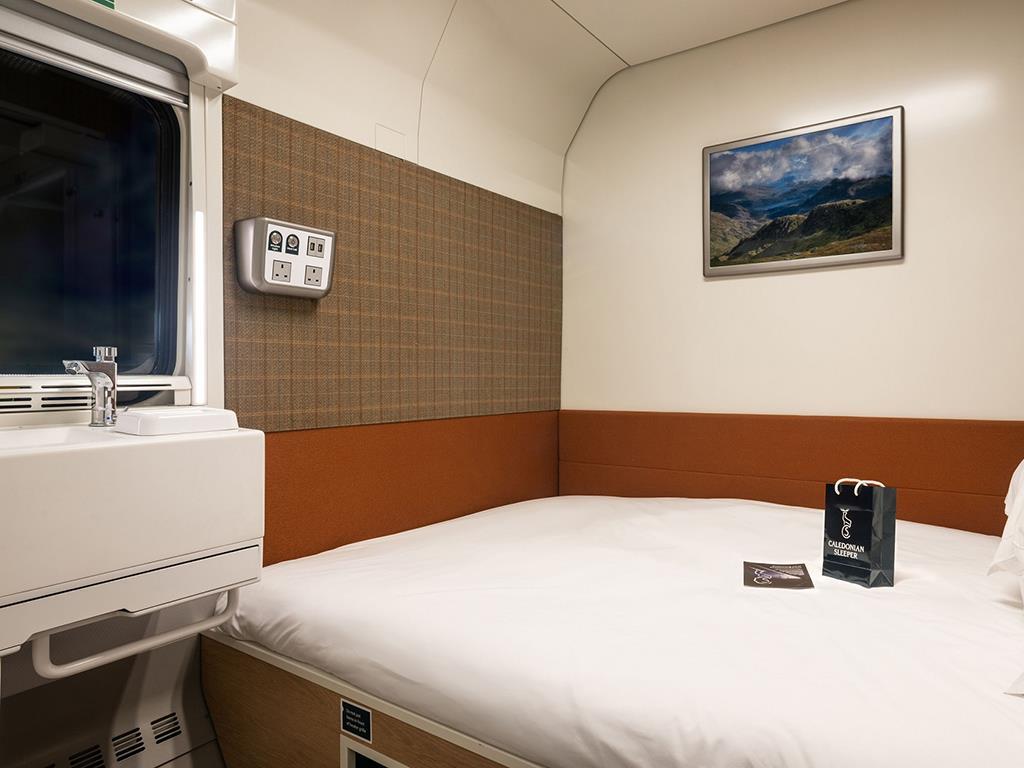 My reservation was in carriage N, two from the front and a long walk.
This turned out to be a bunk bedroom, the solo booked losing its sink water supply.
The corridor is very narrow with a handrail on the window side and recessed door handles fitted in the previous units replaced by protruding ones. Why not an electronic card system now gaining popularity in hotels (and ships)? Special fobs unlock the doors but nobody supplied BTN with one and a hostess had to be found. There are no passing places.
Each carriage has a small kitchenette and a public loo.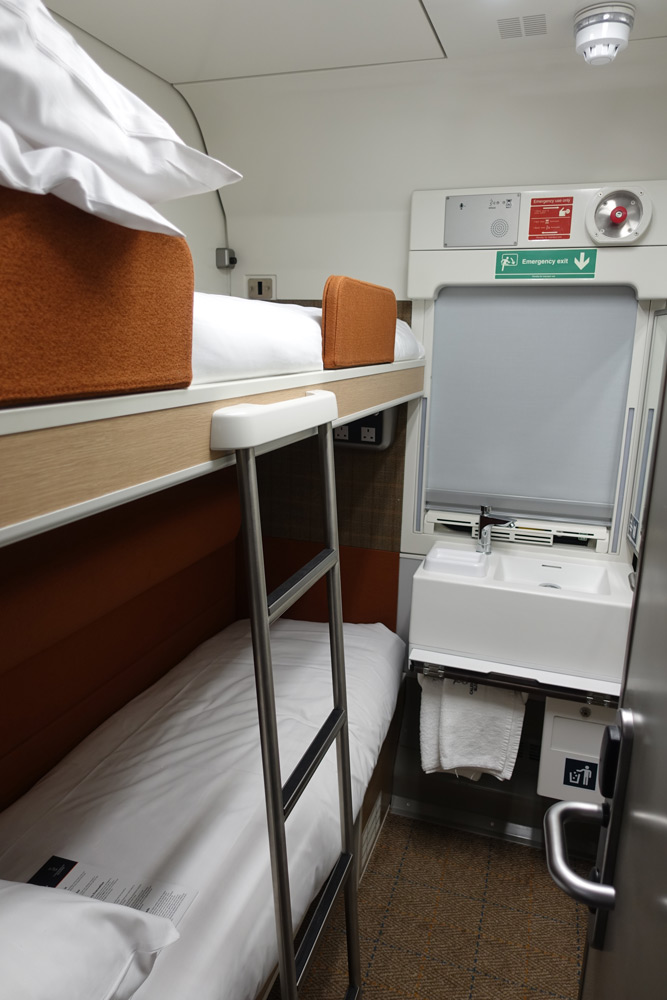 Once inside, the cabin it is tight but with all the facilities needed. A table pulls out and various electrical connections are offered, but no TV or radio. There is a sink and various complimentary Scottish toiletries and a cleverly-designed combined restroom and shower unit but again too tight for a really relaxed wash. Tea and a wake-up call are available, with the last full breakfast served in the Club Car at 07:00.
Further down the train was accommodation for what is termed 'Comfort Seats', reclining with individual reading lights (the cabin dims as well), charging points and USB, call button, secure locker and no leg room problems. The courtesy wi-fi works well throughout the train.
Once under way, the fun (if that is the right word) began. Air travellers are used to a less-than-smooth introduction into a flight as the plane manoeuvres for the runway, lines up and takes off. It is all smooth from there on. With the train, departure was bumpy as we got away from Euston, and then it continued, a sort of flight turbulence, all the way to Glasgow. LNER's Azumas are far smoother. Why the disturbance on a new state-of-the-art train? To be fair, BTN slept the whole way except for the occasional 'shake rattle and rock'.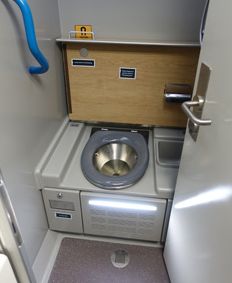 From a practical point of view, a night return offers a full day at either end without recourse to a hotel. It is probably better southbound, with Euston well connected for the London Underground, or taxis. You can dine out or even go to a show and make the train in time.
A fine Highland breakfast was served in the Club Car and then it was out on to the sparkling clean and active Glasgow Central concourse.
The visit was to Glasgow International Airport (a report will follow). The express bus point, a less than 5min easy walk, was badly signposted. The airport was less than a 15min ride, but cost £9. Compare that with the Piccadilly Line from Heathrow T5. Oyster can take you all the way to anywhere on the Tube in London for £3.10 off-peak (£6 for a plain single journey).
SOME FURTHER COMMENTS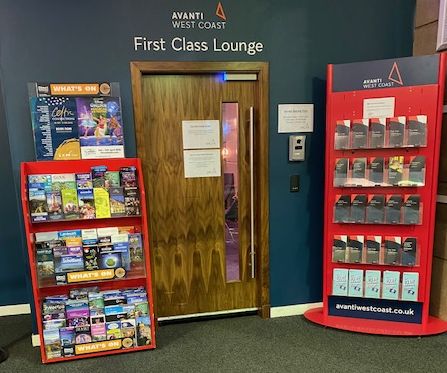 The problems regarding the ride (this in motoring terms) may take a little longer to sort out but a couple of quick remedies would be to provide the customer service staff with bright uniforms that can be spotted on the platform late at night, and for the team to show the same courtesy expected in a 5-star hotel to explain to customers the cabin intricacies, the operation of the pull-out table and suggest a nightcap from the room service menu. There is a nicely laid out accommodation guide, but it does not even mention the call button.
A separate room service menu offers a variety of sandwiches and some fine malt whiskies. Or you can walk down the (already mentioned) narrow corridor to the nicely laid out Club Car for a limited late-night hot snacks menu.
Carlisle is a stop and the Glasgow service also calls at Motherwell.
If your destination is Aberdeen, Inverness, Fort William and a number of highland stations (plus Crewe and Preston), there is a 21:15 Caledonian Express departure which, as with the Edinburgh – Glasgow train, also picks up at Watford, 20min out from Euston.
www.sleeper.scot

www.britishairways.com


SOME IDEAS ON COSTS FOR TUESDAY 28 JANUARY (train Monday night)

These are all single prices and are FROM. Travel to and from the departure/arrival point should be added.

London City to Glasgow (early morning)
Euro Traveller £69
Club World £133

Heathrow to Glasgow
Euro Traveller £133
Club World £240

Caledonian Sleeper
Double £335
Club £205
Classic £160
Standard £48
OUR READERS' FINEST WORDS (All times and dates are GMT)
All comments are filtered to exclude any excesses but the Editor does not have to agree with what is being said. 100 words maximum
---
No one has commented yet, why don't you start the ball rolling?
---