Alison Chambers explores the 2019 Dubai Airshow and looks ahead to next year's World Expo in a country where, she says, the welcome is always lavish.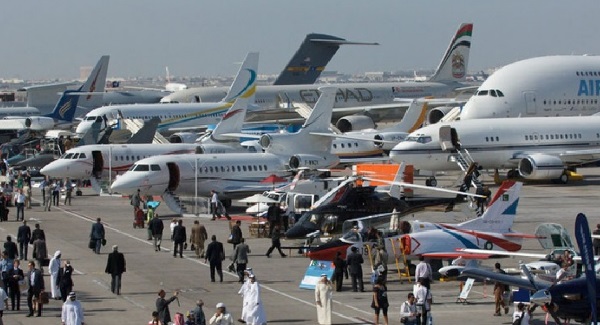 In hospitality, Dubai excels. Its national airline's Business Class is among the best and the Emirate is synonymous with many luxurious hotels and incredible cuisine. From next October for six months, as Dubai prepares to host World Expo 2020, it promises its infrastructure is going to be world class too.
This news will be a welcome boost for Dubai's second airport, Dubai World Central, Al Maktoum International, venue of the biennial air show, whose Dubai South neighbour is home to a variety of business aviation private terminals.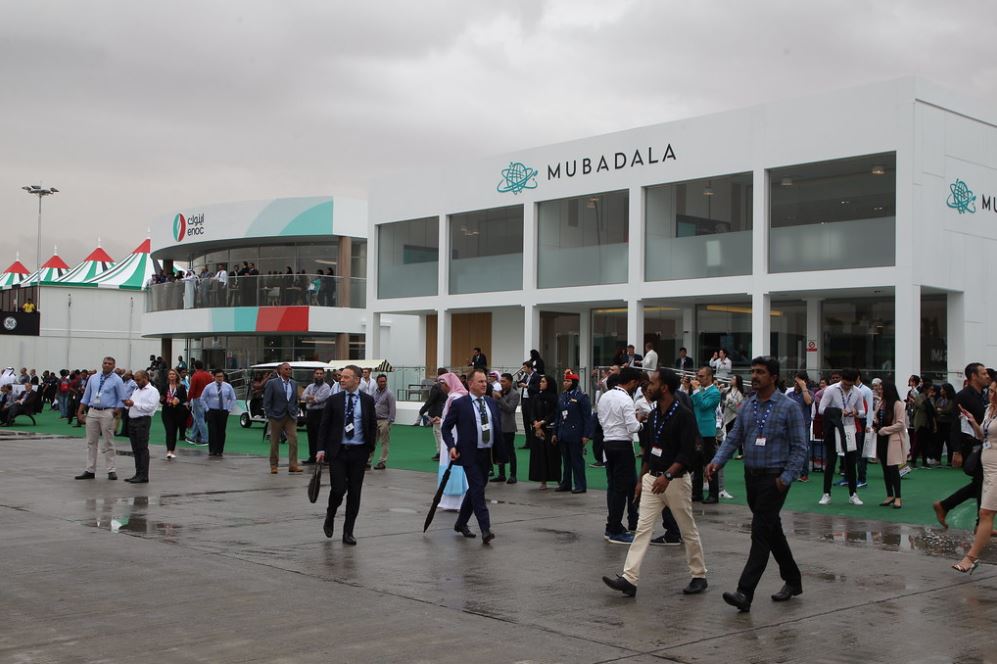 This is because DWC remains unpopular with taxi drivers, many of whom have to be directed to where it sits. Opened in 2015, it has just a handful of commercial flights, mainly cargo, coming in. Emirates has delayed its arrival until 2025.
'The Greatest Show' as rap artist Willi.i.am proclaims on Emirates' ICE inflight entertainment throughout my flight from London, and as adorned on several Airbus A380s, including one showcasing at the show, is going to transcend all Expos, we are told.
At its heart will be Aviation City, newly renamed as the Mohammed Bin Rashid (MBR) Aerospace hub. Dubai's ruler states: "We are not building the largest airports in the world – we are building the aviation capital of the world."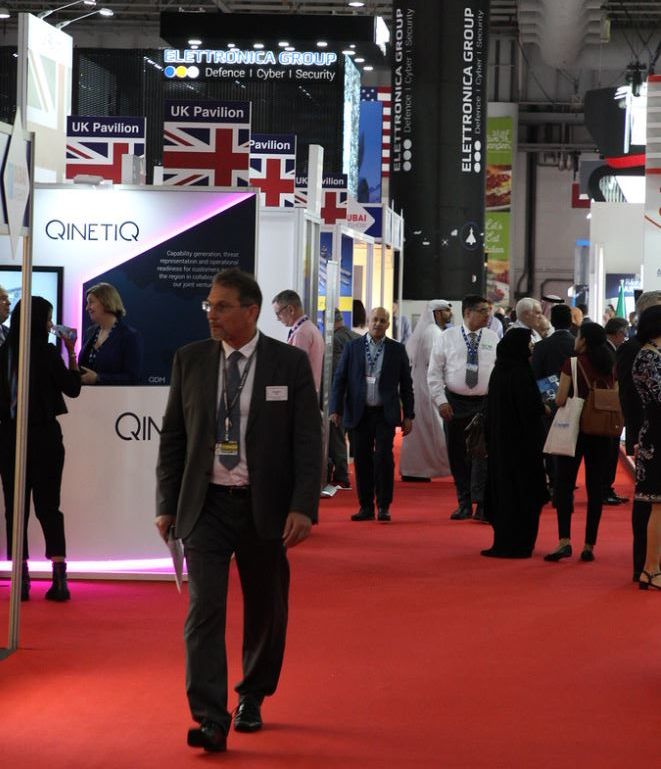 A giant model of what will be the new hub was proudly exhibited at the airshow. Construction is under way and since winning the bid the government has implemented a variety of residential, commercial, tourism, hospitality and infrastructure projects to elevate the city further.
On the first day of the airshow, which started at a slower pace than previous years, helicopter OEM Leonardo and the UAE's Falcon Aviation Services announced a further enhancement.
They are to build an urban air-mobility (UAM) helipad, showroom and rotorcraft terminal concept specifically for the show, to be operated by Falcon. Business aviation customers will be able to enjoy point-to-point helicopter transport to and from airports and the Expo.
The multi-modal centre was Leonardo's idea, seeing it as a fitting showcase for its new 11-seat Tilt Rotor, the first in its class for commercial transport – assuming it is certificated in time.
Introducing the concept with Falcon Aviation captain George Prentzas, Leonardo CEO Alessandro Profumo said this new multi-modal centre will deliver unprecedented levels of quality transportation during the Expo, and be a game changer for travel. The terminal will be environmentally "clean", fitting with the Expo's sustainability theme, using recyclable materials in its modularity.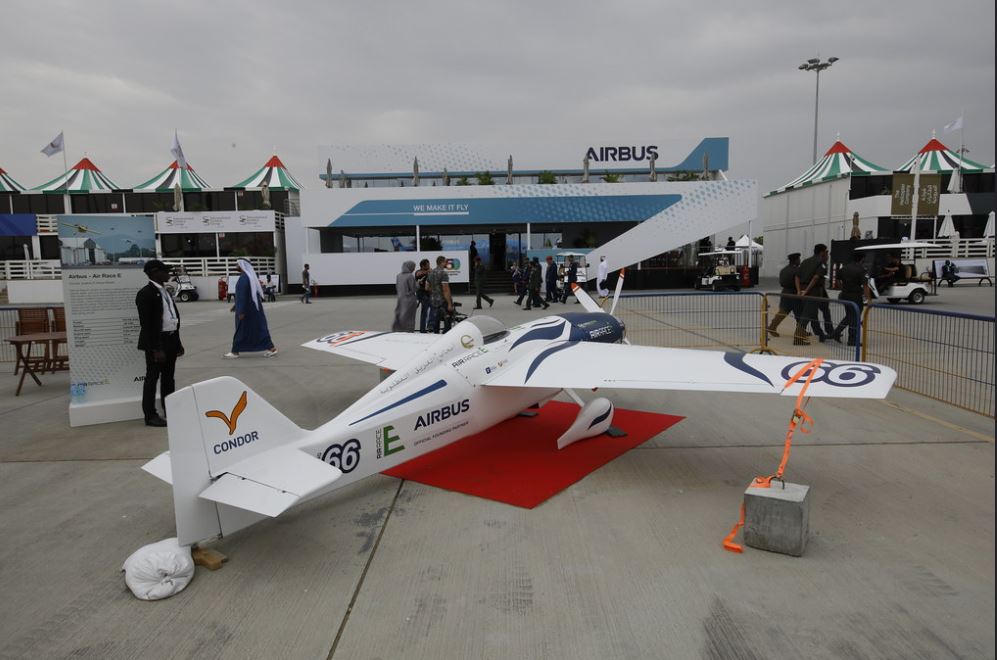 The Dubai Airshow was first held in 1989 and, backed by regional investment in both commercial and military aviation, attracted 200 exhibitors and 25 aircraft on display. This year, the show was the biggest and most diverse ever, with 1,300 exhibitors, 165 aircraft on display and a reported 87,000 visitors over five days.
It was a stand-out show for de Havilland. Displaying on the static with an aircraft in the colours of JamboJet, DHC scored a Letter of Intent (LoI) for 20-aircraft from Dubai's Palma Holding, which is joining the company and Export Development Canada to help operators to finance future Q400 acquisitions.
Aeroflot subsidiary Aurora, the only Russian Dash 8 operator, signed an LoI for five, while Irish leasing company ACIA Aero Capital confirmed three aircraft on a conditional-purchase basis.
Nor did de Havilland stop there. It won two more commitments from Africa from Nigeria's Elin Group, an energy conglomerate (three firm), while Ghana's minister of aviation Joseph Kofi Adda arrived at the show on Tuesday to announce up to six Dash 8-400s to help his country's new national carrier establish Accra as an important aviation hub of West Africa.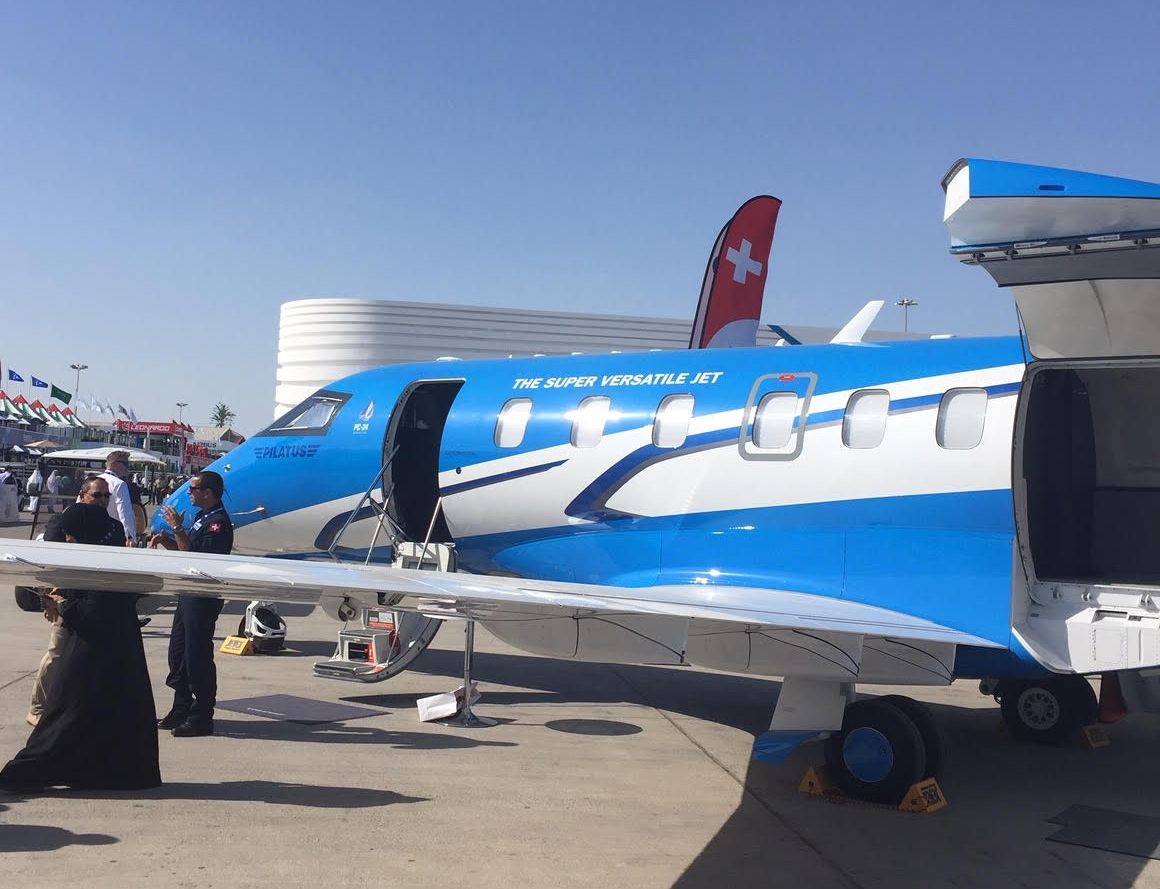 He also announced an LoI for three Boeing B787-900s for early 2020 delivery. Africa continued to make the news with Air Senegal signing an MoU for eight Airbus A220-300s.
Highlights on the static included a Pilatus PC-24 in its Middle East debut. Russian Helicopters brought its first VIP configured Mi-38, making its first international appearance.
It has recently been certificated by Russian authority Rosaviatsiya and is among the fastest helicopters in its segment with a top speed of 300km/ph. A second helicopter, its Ansat light twin, participated in the daily flight display.
Airbus may have won more orders – US$38bn worth compared with Boeing's $17bn, but for Boeing the show was an important turning point in the fortunes of the still-grounded B737 MAX. Dubai evidenced that airlines still want it. Boeing collected 60 orders or LoIs for the aircraft.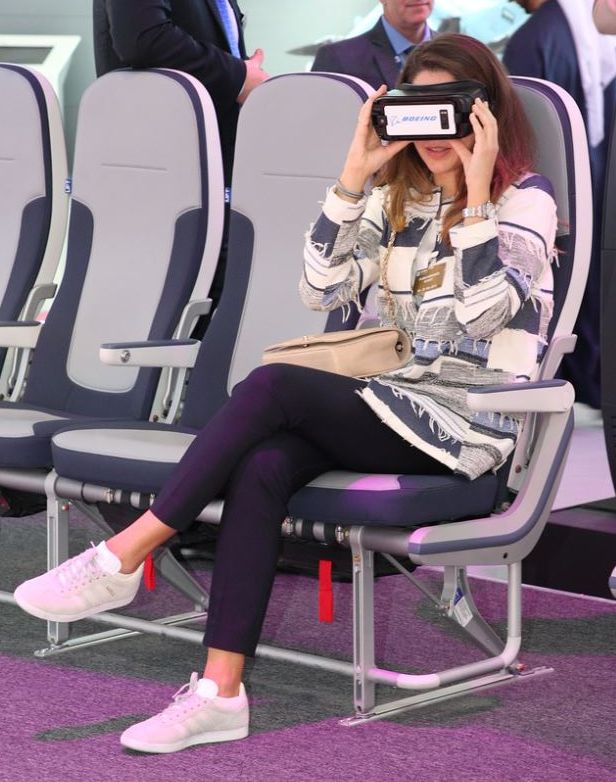 Air Astana of Kazakhstan confirmed an RFP instigated over the autumn and concluded the aircraft was the best suited for its LCC FlyArystan, currently flying classic A320s from Air Astana's fleet.
Air Astana's chief planning officer Alma Aliguzhinova confirmed an LoI for 20 for delivery, subject to board approval and satisfactory confirmations from Boeing, beginning in 2021, while Turkey's Sun Express signed for 10 firm and another undisclosed customer signed for 20.
Emirates signed for firm 50 Airbus A350 XWBs, for service entry between 2030 and 2028. Confirming the decision, Emirates Group chairman and CEO Sheikh Ahmad Bin Sayeed Al Makhtoum said the new arrival would bring more flexibility to the fleet, affording 15hr sectors and a 25% reduction in fuel burn and CO2 emissions (compared with previous generation models).
Emirates also ordered 30 Boeing B787-9 Dreamliners valued at $8.8bn, but reduced an historic order for the delayed B777Xs to 126. Dreamliner deliveries will begin in May 2023, with Sheikh Ahmed acknowledging Emirates has exercised its right to substitute some B777Xs with B787s.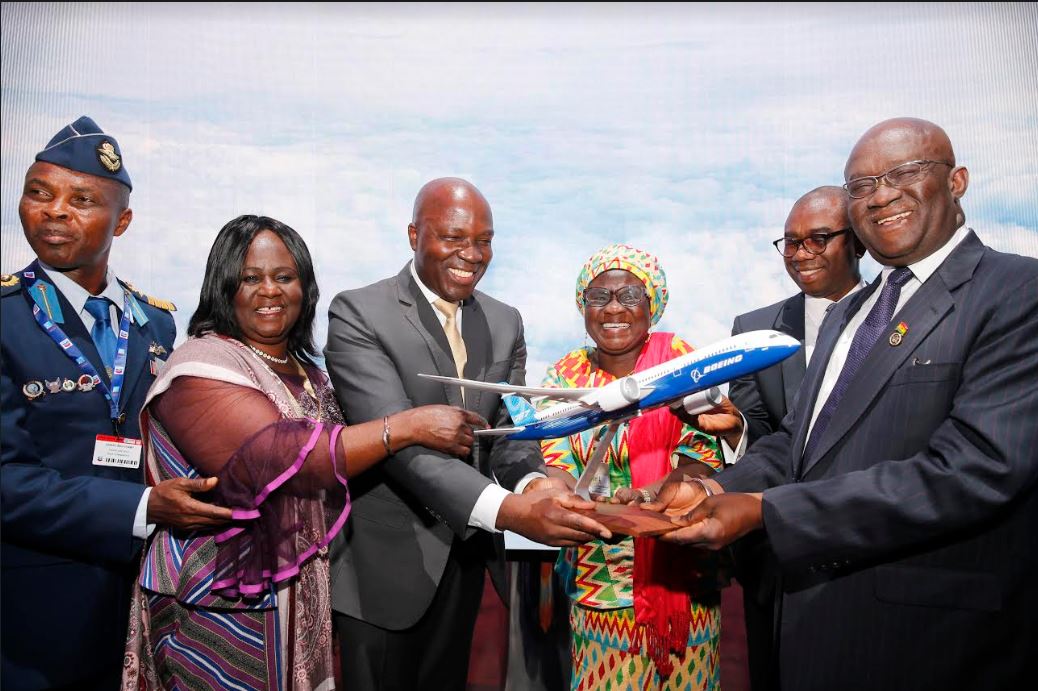 Sustainability was front and centre again. On the Emirates inflight entertainment platform and in an interview with the BBC during airshow week, Emirates chairman Sir Tim Clark praised the step-change that is taking place in fuel technology through SAF and electric propulsion.
"I am a climate change believer," he said, but noted it took him a long time to get there. He said it might be pie in the sky to envisage a 560-tonne aircraft flying 16hr on battery power, but aero-engines were 50% more efficient today and using lighter materials in airframes was delivering a lighter fuel burn.
The chairman also called for governments to get behind clever airspace use. "Aircraft don't fly in a straight line. Even in Europe we have to make too many dog-legs," he said.
Airbus was advocating long-haul aircraft should mirror nature and fly close behind each other like migrating birds flying in V formations. If successful, the system could be in service by next year.
International air race promoter Jeff Zaltman was at the show as part of the Airbus-sponsored UK team Condor Racing. The e-racer electric Condor monoplane is among eight competitors taking part in the world's first Air Race E-electric aircraft races next year.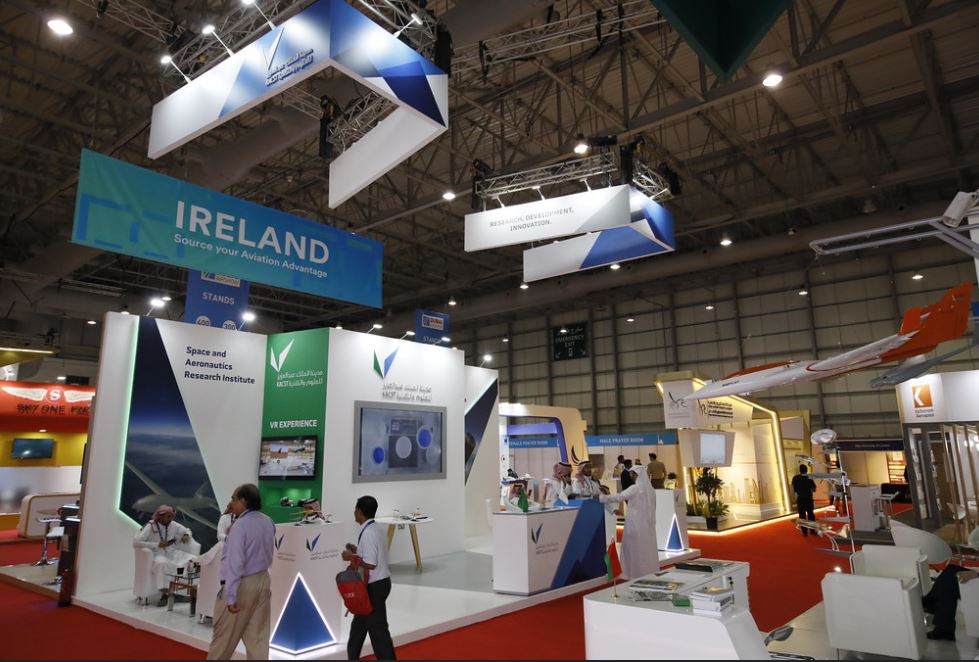 Dubai's air displays are always a highlight and this year did not disappoint. A formation of three Chinooks, three Black Hawks and three Apache helicopters opened the way for the Emirates' A380, followed by the UAE's air display team, Al Fustan, in arrow formation.
France's Patrouille de France was joined by the UK's Blades aerobatic team, the world's only aerobatic airline with an AOC, and part of innovative aviation services company 2Excel Aviation, staffed by former Red Arrows pilots.
Blades is on an extended visit until mid-December. Team leader Andy Evans said: "This is our first tour to the UAE and it is exciting to be showcasing our operational capability.
"Since the team launched in 2006, it has been an ambition to visit the country and display at one of the leading aerospace events in the world."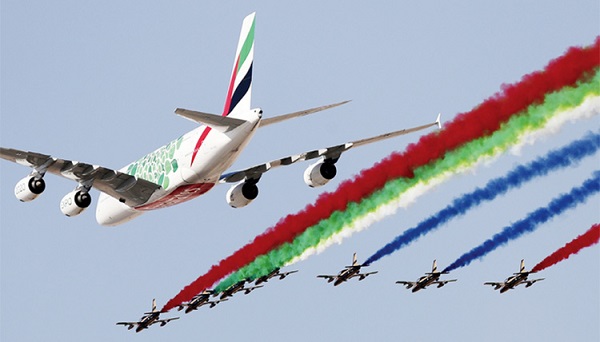 OUR READERS' FINEST WORDS (All times and dates are GMT)
All comments are filtered to exclude any excesses but the Editor does not have to agree with what is being said. 100 words maximum
---
Paul Kay, London. UK.
"I'm Interested.... ...What Did Dear Old Ireland Exhibit Or Market At The Dubai Air Show"..... It's good to see them there....any info from any experts...including BT News very much appreciated! Thank's all!....
---