In a joint session Joanna Geraghty (JetBlue), Sir Tim Clark (Emirates) and Johan Lundgren (easyJet) were perhaps the star performers at last week's World Aviation Festival. Also on stage over the three days were Shai Weiss (Virgin Atlantic), Anne Rigail (Air France/KLM), all of them CEOs.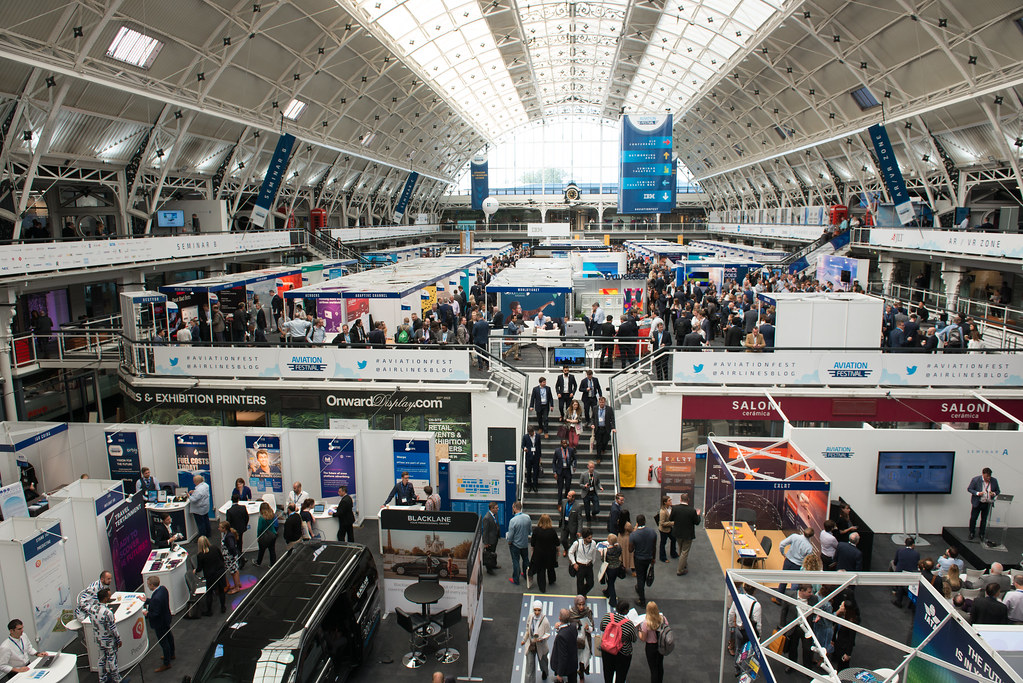 Speaking very much on behalf of the industry was Alexandre de Juniac (IATA). No British Airways or Iberia, but a list of smaller carrier leaders were all keen to have their voices heard.

With a record attendance of nearly 5,000 over the three days, the event is moving from London's Design Centre Islington to ExCel next year (23-25 September 2020), joining the British-Irish Airports Expo (9-10 June 2020). London City Airport will need to get a courtesy bus arrangement organised with the Elizabeth Line not ready.

Over the three days, some 400 speakers made presentations, sticking rigidly to a strict timetable. In between, nearly 200 industry providers displayed a range of products and services highlighting the digital transformation of the airline world and there were planned meetings galore.

The two big news items of the week were in effect announcements of no news.


JetBlue reconfirmed plans to start London services in 2021 with Heathrow, Gatwick, Luton and Stansted as potential arrival points. "We could see a scenario where we fly to multiple London airports," Geraghty noted. When asked by this publication if an arrangement with easyJet was on the cards, she pointed out the airline currently cooperates with around 50 other carriers. Johan Lundgren just grinned while fellow panellist Tim Clark looked on. Geraghty said JetBlue's Mint business class product – which includes lie-flat seats – will be "upgraded" to include "many features customers expect on transatlantic flights".

Sad to say, unlike Farnborough and other major gatherings, there is no daily publication covering the show. Bloomberg was around in force and both Flight Global and Aviation Week were represented. Something for next year?

A report by industry technology provider SITA, released during the show week, found that by 2025, 68% of all passengers will be digital travellers, expecting to manage their travel in the same way they manage most of their day-to-day lives – with their mobile phones. IBM was a major sponsor of the show, the backroom provider to much of the industry and probably the largest stand at the Design Centre. Global managing director, travel and transportation Dee Waddell gave a discourse on how in an hyper-competitive global market carriers can use digital and AI (artificial intelligence) to differentiate themselves from competitors.


Heathrow and the Festival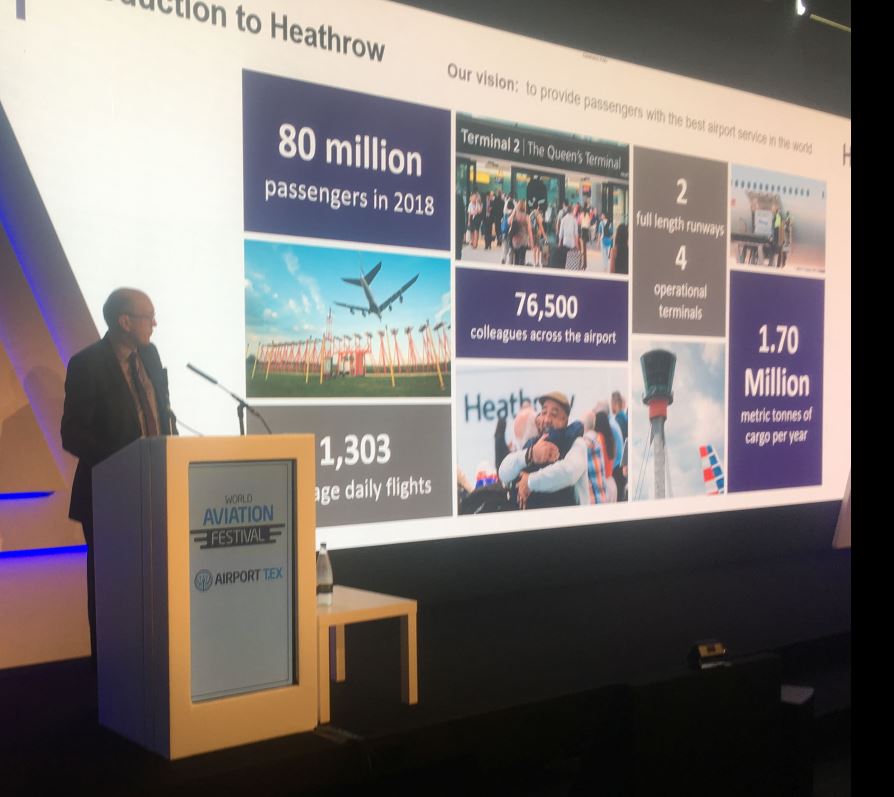 London and Europe's largest airport in many ways sums up air travel. It is Britain's largest port and combines the airline and airport industry. BTN chose this talk by the airport's chief operating officer Chris Garton (which we précis) as it covers much of was learnt over three very busy days.

"Heathrow truly is a mini-city, a genuine national asset, and as the COO it's my responsibility to keep it all running, smoothly! We have some really ambitious plans for the future. Last year, the UK parliament overwhelmingly backed our expansion plans, which will see us go from serving 80m passengers today to a capacity of 130m, while also providing the opportunity for us to set a new benchmark for passenger experience. If you annualised our busiest days, we would already be reaching 505,000 flights and 95m passengers.


Traditional airport process



The airport is often the most miserable part of the whole air travel experience with check-in and transfer processes, baggage a major issue, immigration and customs creating a first and lasting impression. At the root is the fact that all these activities take place in separate vertical silos, while our customer, the passenger, bumps roughly across the joints between them. Organising different entities to seamlessly interface in real time is the underlying issue. Parties that traditionally have not shared data need to help each other.


Putting passengers first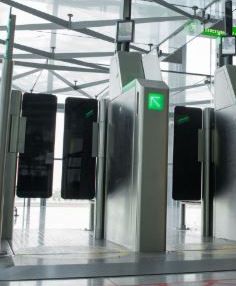 The good news is that the technology and process knowledge to fix all this now exists. But rate of application of technology is too conservative and its application has been piecemeal. We need vision, collaboration, customer-focused processes and the smart application technology.

The question has to be is the spend worth it? The cost of not changing is far more significant. The global travel retail market in 2016 was worth some £52bn. Almost 50% of airport dwell time is absorbed by non-commercial processes. All parties must leverage their strengths and remove the barriers between themselves. Airlines could share information on customer travel patterns and demographics. Retailers could share customer insight with airlines. Revenue sharing and ground fulfilment upon arrival could eliminate inefficient and expensive stock carriage on board aircraft. Airports would invest in customer-orientated technology to drive out wasted dwell time. Travel retailers would create breakthrough service experiences, matched to detailed demographics.

Imagine a future where the customer's online booking, purchase, seat selection, API and biometric data are recorded well in advance, baggage is checked in early upline, biometric data is used to confirm passenger ID, assess risk and linked to PNR, baggage and boarding pass.

• Scanning occurs simultaneously and unobtrusively
• All of this occurs in minutes, freeing up time for the customers to do what they want to do – Well at Heathrow are getting close!

Heathrow is already leading the way when it comes to embracing new technology, automation and biometrics to improve the passenger experience.

• Automatic ticket presentation gates
• Immigration e-gates
• Self-boarding gates
• Self-bag drop


End-to-end biometrics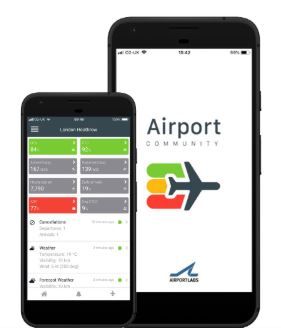 Heathrow Airport Ltd is investing £50m in a full-scale roll out of new end-to-end biometric services. The new technology uses facial recognition at check-in, bag drops, security lanes and boarding gates to create a seamless experience for passengers travelling through the airport – which could reduce the average passenger's journey time by up to a third.
The project is part of a wider programme of investment to streamline passenger journeys and once complete will mean Heathrow will have the world's largest deployment of biometric products. Passengers have already been trialling the new services in the live operation throughout 2018, and feedback has been tremendously positive. (See BTN 10 June)

One of the first things I did when I joined Heathrow last year was introduce the Airport Community app to all Team Heathrow colleagues. This joins together all airport stakeholders with common shared real-time situational awareness.

This mobile app puts all the information a colleague might need about the airport at their fingertips. If a passenger is in T5 security and running late for BA1474 to Glasgow, we can see that the plane is on gate A5 and on Last Call, so he or she will probably make it. If someone is waiting in T2 for a passenger arriving, the whereabouts of the passenger's bag is on view and its arrival predicted.

Ten years ago, we didn't have this information. One year ago, it was available only through our Airport Operations Centre. Today, it is in the hands of everyone in the airport who needs it.


iBeacons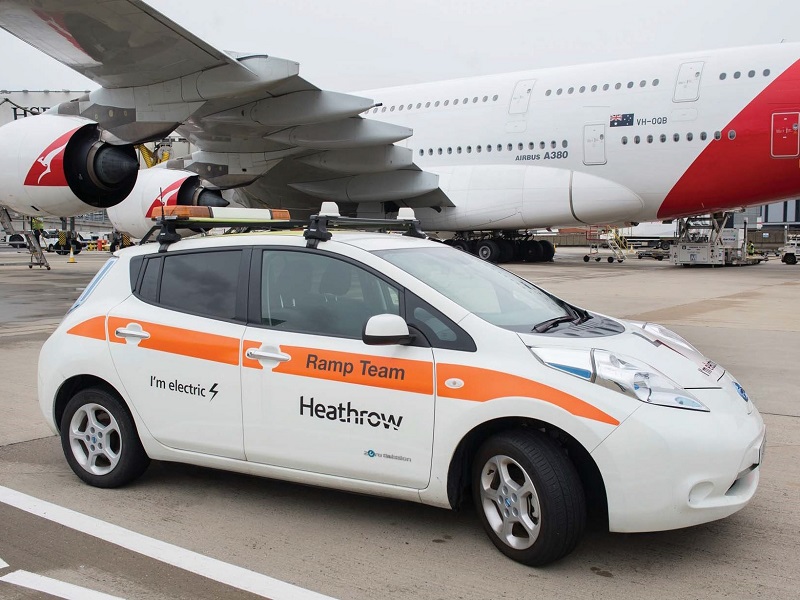 Another example is iBeacons, which offer the advantage of location-based technology to enhance the personalisation of messages and offers on passengers' smartphones and devices.

These can help in a variety of ways, such as with wayfinding, flight information, baggage collection, distance to the gate, as well as offering loyalty programme and conveying duty-free promotions among others as passengers move round the airport. And as an additional channel to increase revenue and passenger engagement. We can also better deploy our resources – particularly important for our assistance service.

The planet is facing a climate emergency. Businesses, governments and society must work together to tackle this challenge.

At Heathrow, we don't have all the answers but we have been working hard to decarbonise for more than two decades. By shifting to renewable energy, generating our own energy and investing in green technology, Heathrow has reduced on-airport carbon emissions by 37% since 1990.

Our targets are set, the day-to-day running of the airport's infrastructure will be carbon neutral by 2020 and zero carbon by 2050. And as we deliver expansion, we know our plans are compatible with UK climate targets.

To go further, we must innovate even more with UK government support in aircraft technology, continuing to actively drive forward the modernisation of airspace in the UK and in Europe, and introducing substantial fuels".
www.terrapinn.com/conference/aviation-festival/index.stm
TO BE UPDATED! THE WORLD AVIATION FESTIVAL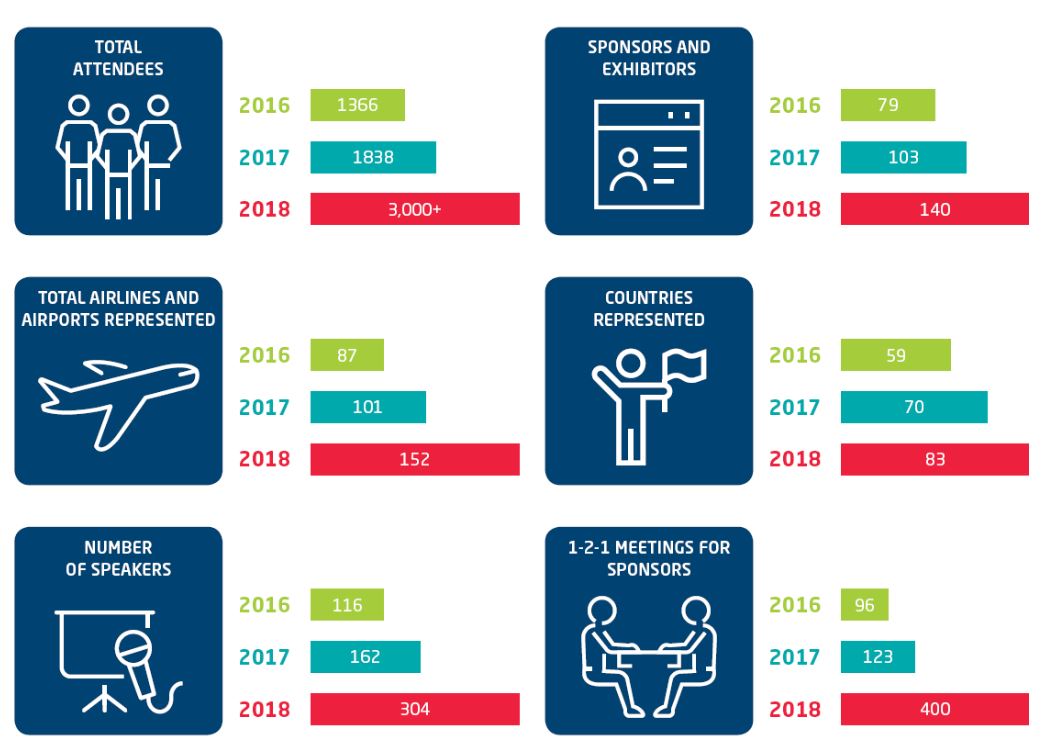 OUR READERS' FINEST WORDS (All times and dates are GMT)
All comments are filtered to exclude any excesses but the Editor does not have to agree with what is being said. 100 words maximum
---
No one has commented yet, why don't you start the ball rolling?
---