What does a cashless society mean for business travellers?
Gino Ravaioli is the chairman of the DCC Forum an internationally representative industry body that advocates for the best practice of Dynamic Currency Conversion (DCC). He joined the Italian subsidiary Global Blue in June 1998 as finance manager and later the group management team working on developing the Currency Choice business worldwide. Since 2015, has been responsible for developing the company's new products and strategic business partnerships. He left Global Blue in April 2016 to start an independent consultancy activity in the payment area.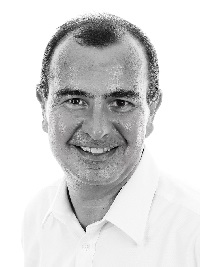 Anyone who went abroad on business a few years ago would have probably been given petty cash to cover expenses. While this might have made the employee's life easier in terms of ensuring they weren't left out of pocket from the trip, petty cash creates unnecessary complexities from a business perspective. Not only does holding it within an office drive up costs for insurance premiums, it also makes things trickier than necessary for the finance departments that have to process the expense claims.
As we have seen in the past few years, however, petty cash may soon become a thing of the past as society continues to go increasingly cashless. Driven by technology that is giving the convenience of paying by card, this cashless movement has been noticeable in almost all aspects of life – from the way we travel on public transport to the payment methods accepted by small street vendors.
For businesses, it therefore seems like a logical step – particularly as employees have become far more accustomed to paying for things with credit and debit cards. For employees, it means fewer worries about carrying cash around, and for finance departments it offers a more seamless process to expenses.
With the launch of multiple apps to help track and file expenses quickly, it's just another example of how everything is becoming more digitally driven. But while card or contactless payments are certainly more convenient ways to pay, they present challenges for those travelling abroad on business which organisations need to be aware of.

Convenience vs clarity
Keeping track of spending when using cash is relatively straightforward. Having something physical to count and take note of provides instant confirmation on outgoings and remaining balance.
The price to pay for the convenience of not having to deal with carrying around petty cash is the uncertainty around spending, which isn't as clear-cut when using cards. This is primarily because account information doesn't tend to update immediately and can therefore be misleading, with fluctuating exchange rates adding to the confusion.
Paying by card, and using contactless in particular, means purchasing has become so quick and easy it hardly feels like spending at all – perhaps even more so when it's going to be claimed back as a business expense.
This has prompted a 'tap and go' mentality where we are buying throughout the day without really knowing whether limits are being exceeded or not, particularly if these transactions are in an unfamiliar currency.
Even for those who aren't using contactless, however, a lack of knowledge around rates that could be applied by card providers to undertake the cross-border transaction and lack of awareness around exchange rates will make tracking spending much harder.
For the majority of employees who go abroad on business, there will be a set budget to stay within for the trip. Exceeding this – which is easily done if careful attention isn't given to card transactions – will lead to awkward conversations when returning home.

Currency fluctuation and tracking spending
Taking the ongoing fluctuation and volatility of the pound into account as well increases the risk of overspending further. While this has been an ongoing problem since the UK voted to leave the European Union in 2016, it has become increasingly worse during 2019.
With 31 October the current date in place for the UK's exit from the EU, it's likely we'll see further fluctuation in the currency in the coming months. Unless employees are keeping a very close eye on the exchange rates, it is likely many business travellers aren't going to have total clarity on the total value of their card purchases.


Creating more clarity around card payments
So what can businesses and their employees do to reduce the errors that are likely to come with increased card payments? One way in which business travellers can help to gain greater clarity around card transactions is through understanding their payment choices when using a credit or debit card abroad.
Many are still unaware that they can opt to pay in the local currency or in their home currency, through Dynamic Currency Conversion (DCC). In opting for the latter, the fees associated with the transaction are calculated at the point of purchase and clearly shown before the transaction takes place and the exchange rate is locked in at that moment.
The value that is seen on the payment terminal and on the transaction receipt will match what appears on the card statement a few days later, giving cardholders a clear picture on what each transaction costs.
It is also a more seamless payment process, as the currency is one the cardholder is more familiar with. In opting to complete the transaction via the DCC service, there is less margin for error when calculating exchange rates and the additional fees from card providers; both of which are important when having to stay within a set budget and report expenses to a business.
It seems inevitable that organisations are going to move away from petty cash, in line with the bigger cashless society movement.
While this feels like a natural step – and petty cash might seem archaic to the youngest generation now entering the workplace – with it comes an increasing responsibility to educate employees on how they can carefully manage their expenses when abroad.
In doing so, employees will be able to benefit from the convenience that cards offer and feel confident in being able to manage their expenses effectively.
OUR READERS' FINEST WORDS (All times and dates are GMT)
All comments are filtered to exclude any excesses but the Editor does not have to agree with what is being said. 100 words maximum
---
Norman Bartlett, Chelmsford
An important Soapbox issue. I have just returned from a long trip around the Nordic countries. Cashless is pervasive from SEK10 to use the toilet at a station upwards. In some cases, cash cannot be used at all. Only returning via Germany was I compelled to use cash.
---