The introduction by taxi company Addison Lee of five Audi e-trons for a trial period seemed to be a unique opportunity to try this fascinating car from a back-seat perspective.
Audi says the six-month test period is providing operational insights into real-world performance and considerations for an all-electric fleet that will help with next decisions on where to take its fleet in the future.
For readers whose UK geography is not a strong point, BTN editor-in-chief Malcolm Ginsberg lives in Edgware, North London, with easy access to the M1 going north, and connecting to the M25 around the west of the capital. Gatwick (LGW) is 67mi, or just over 1hr away on a good day, via this route. An alternative is a 40mi journey through the centre of London via Marble Arch.
With an 08:15 departure from LGW, and ETA saying 06:00, this seemed an obvious opportunity to try this route.
At 04:30, our smart Audi SUV, and equally smart chauffeur John Jones, arrived and off we were very smoothly down the Edgware Road towards central London.
What soon became apparent was the lack of traffic light hold-ups.
With few or no pedestrians about, only major road junctions caused any need to stop and the back of the Audi was extremely comfortable, although it did lack the seat positioning of the petrol driven Mercedes S class which was to collect us in Bordeaux. Even at that time of the morning, Tristar, the Addison Lee operator, provided bottled water and The Financial Times, and we kept our ears open listening on the terrific Bang & Olufsen sound system to the ramblings of the BBC, fortunately not much interrupted by Radio London's traffic information.
Driver Jones pointed out he could put on an ear-piece if we wanted perfect quietness and wished to sleep. He said the car had a range of more than 200mi and it did not seem to matter how hard he drove it, this did not vary. While not as quick as a Tesla, a 0-60 time of around 5sec would have been perfectly adequate if BTN was driving.
As for charging, 150kW DC stations seem to be appearing all over the place, bringing the e-tron to 80% in under 30min and to 100% within 50min. Jones said it was very easy to live with, normally charging overnight locally to his home. If needed, you can park, plug in, grab a coffee; your e-tron will be sufficiently pepped up to continue your journey.
The layout of its electric powertrain makes for familiar reading. Two slightly differently packaged and powered electric motors, one at each axle and each driving through a slightly differently geared epicyclic transmission with a fixed ratio, combine to form the e-tron's all-wheel-drive system. A 95kWh 'skateboard' battery sits in between the axles and beneath the floor. However, this is not a road test but a passenger appraisal. A more detailed analysis will have wait.
With the e-tron's wheelbase stretching some 2.9m (nearly 10ft), we found sitting on the rear pews most comfortable and a challenge to the Jaguar I-Pace.
Our homeward run was in the same e-tron and with the same driver, having spent much of the intermediate week with a client very satisfied with his chariot. A time from Gatwick to Edgware was again 90min, but even smoother. Perhaps the M25 made the difference. We think it was the car.
Based on a fixed price for the job, and not a mileage deal, the M25 has to be the answer. Water was again provided for the back seats. But bring sandwiches too – London's ring road is unpredictable when it comes to traffic.

We learnt that at Luton Airport, Addison Lee drops off and collects passengers just by the terminal, somewhat better than the steep climb from the general arrival and dispatch point.
BTN waits to hear from Addison Lee on its future e-tron plans.
www.audi.co.uk/electric-car/e-tron.html
Clan gathering in the West Country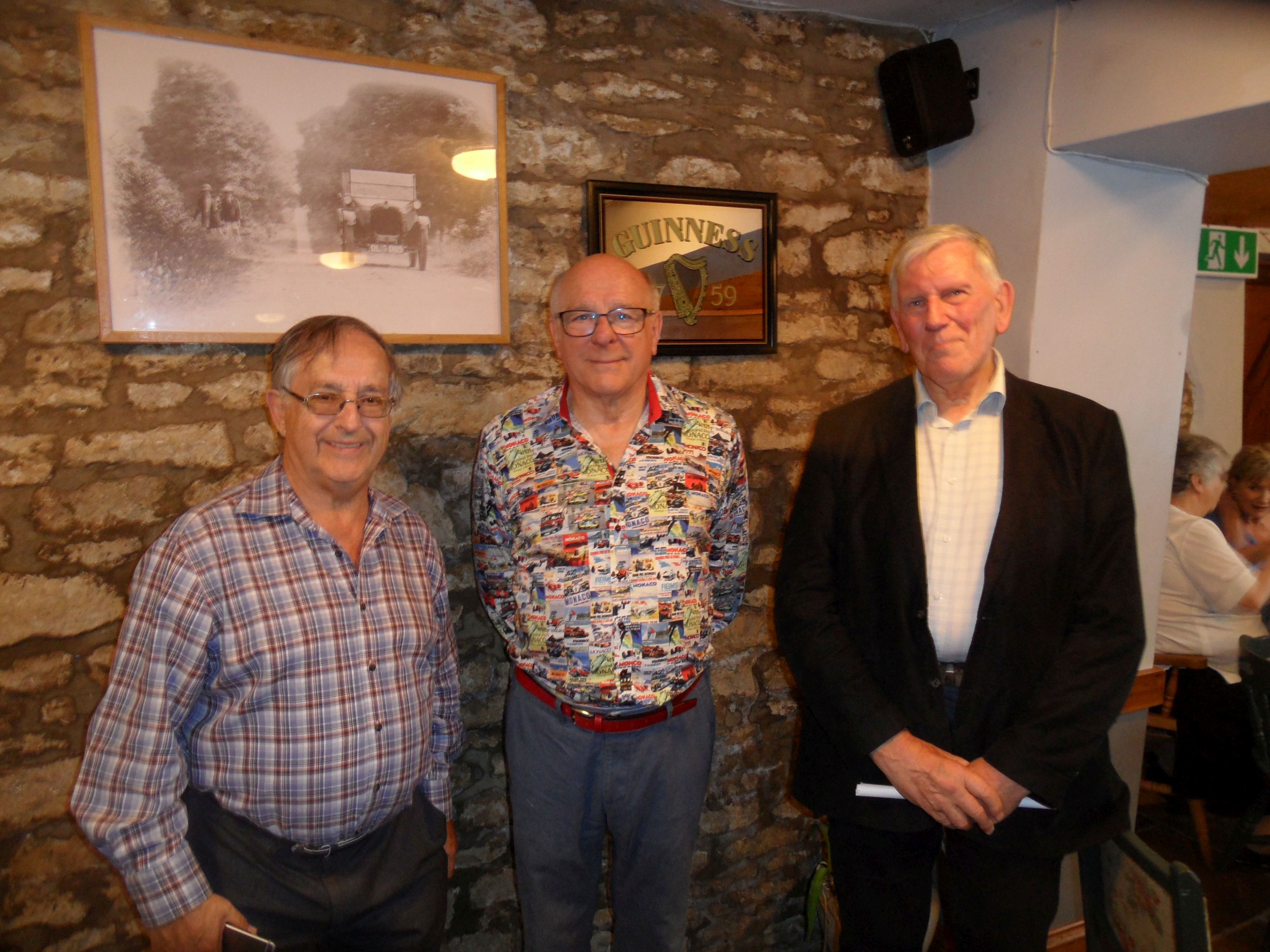 There were officially only 315 ever built, and the company failed during the October 1973 Earl's Court London Motor Show, but the Clan Crusader lives on.

Last week, the monthly meeting of Club Lotus Avon featured Paul Haussauer, one-time Lotus engineer, who together with another senior designer from Hethel, Brian Lucas, created the Clan Motor Company at Sunderland.

On viewing the Clan, and not one to praise competitors, Colin Chapman said to Haussauer: "Well done." It could have been the Lotus Seven series 4.

Perhaps best known as a rally car, the Clan, usually driven by Alan Conley, competed directly with the Ford works team. In its time, with various drivers, the car won important rallies, including the Mull and 'Express and Star'.

Club Lotus Avon continues to thrive with recent speakers at the Bull at Hinton including former Lotus MD Richard Morely and Peter Lucas, once of Lotus Components Ltd, discussing the Lotus Seven, disguised these days as a Caterham. Also Howden Ganley, Formula One driver and last of the New Zealand "Famous Five".

Next up on 3 September is designer Michael Oliver on the Lotus 49 and Lotus 72, the subject of a recent book. Next year will see the 50th anniversary of the 72, and also the dramatic events of May, when Jochen Rindt won Monaco (Lotus 49) and September, when he was killed at Monza (Lotus 72). In a strange way, that is how the Sprint Elan came about!
www.ferraritestarossa.net/clublotus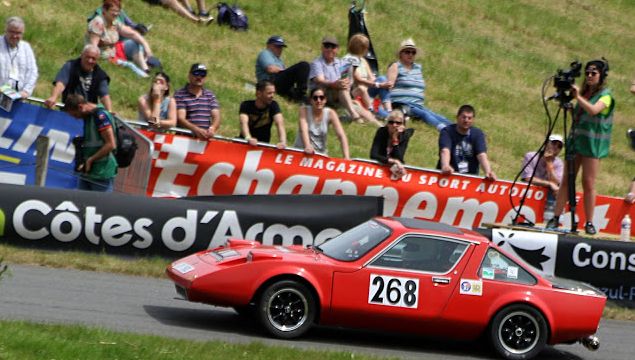 Ten Million MINI's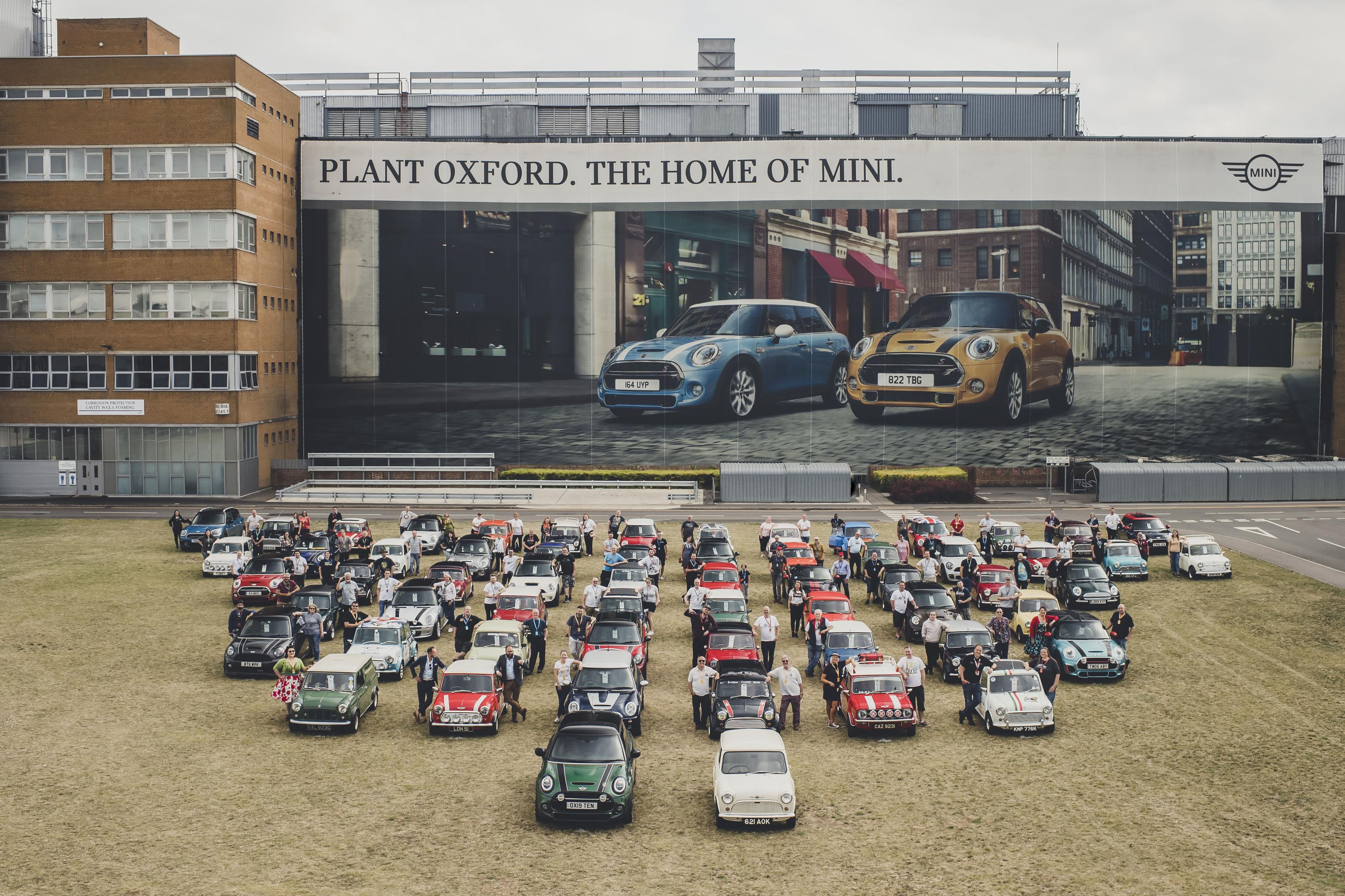 Go and stand by an Austin or Morris original MINI and see how small it is. The brand was so strong that when BMW took over the remnants of the old BMC (British Motor Corporation) it retained the name for its new car, already under development. The 10 millionth recently came off the line at Cowley, Oxford, and the opportunity was grasped for this unique photograph of 60 MINI's, one for each year of production.
OUR READERS' FINEST WORDS (All times and dates are GMT)
All comments are filtered to exclude any excesses but the Editor does not have to agree with what is being said. 100 words maximum
---