Toyota has a problem on its hands. A nice one.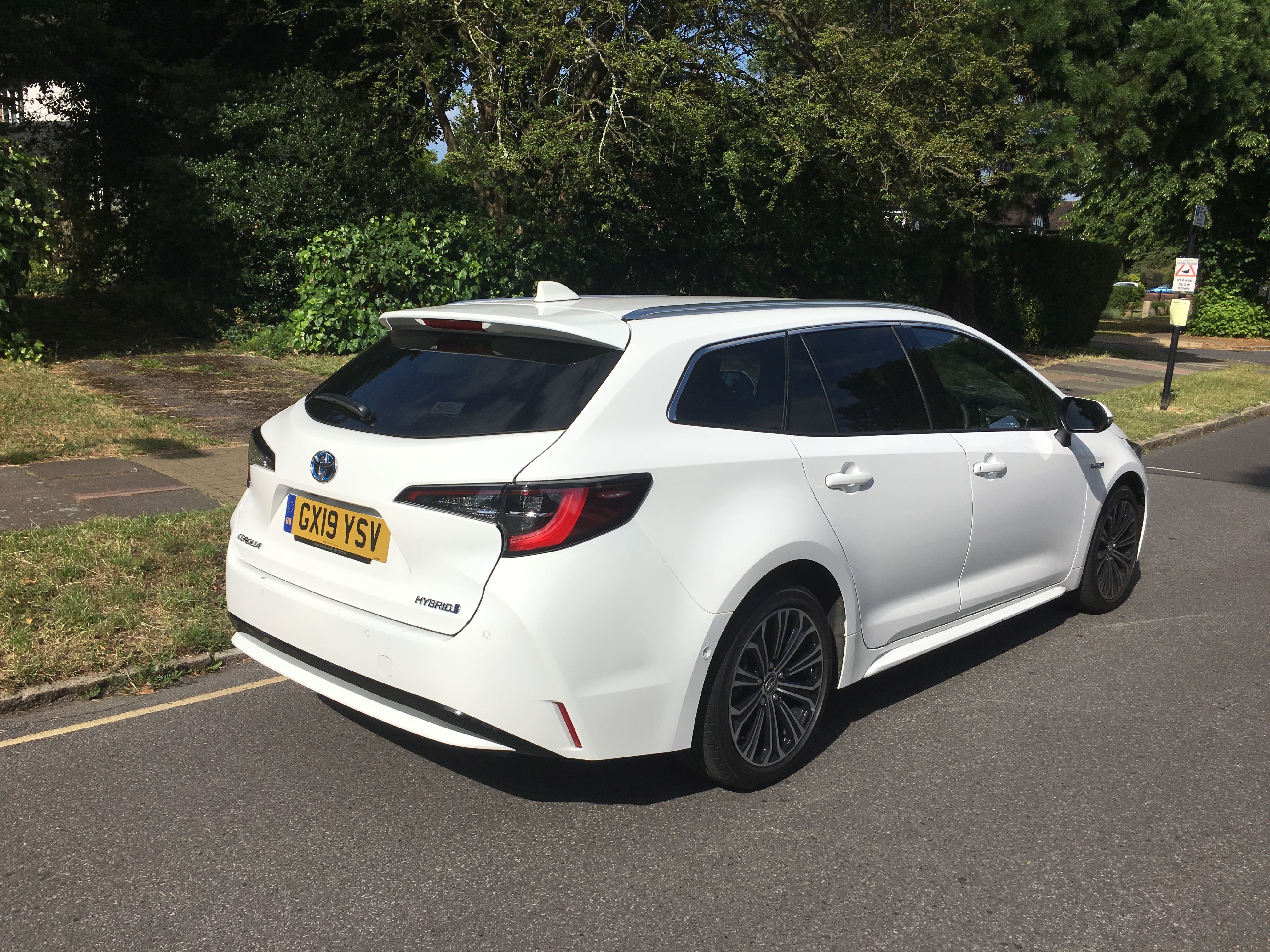 The latest Corolla is a fine hybrid car which competes with much the same size Lexus 200h, from the same stable, although the Toyota is assembled at Burnaston near Derby and the Lexus comes from Japan.

What started as a fairly basic rear-wheel-drive car back in 1966 is now the world's best-selling automobile, front-wheel drive, and hybrid, combining the need to only stop for petrol every 500 miles or so and the use of self-generated electricity or eco-mode when in slow-moving start-stop town conditions.

BTN contends that in this stage of their development competing plug-in only cars are not for the average motorist and limited to those who have the necessary facility for a recharge on a regular basis. Flat dwellers, they are not for you.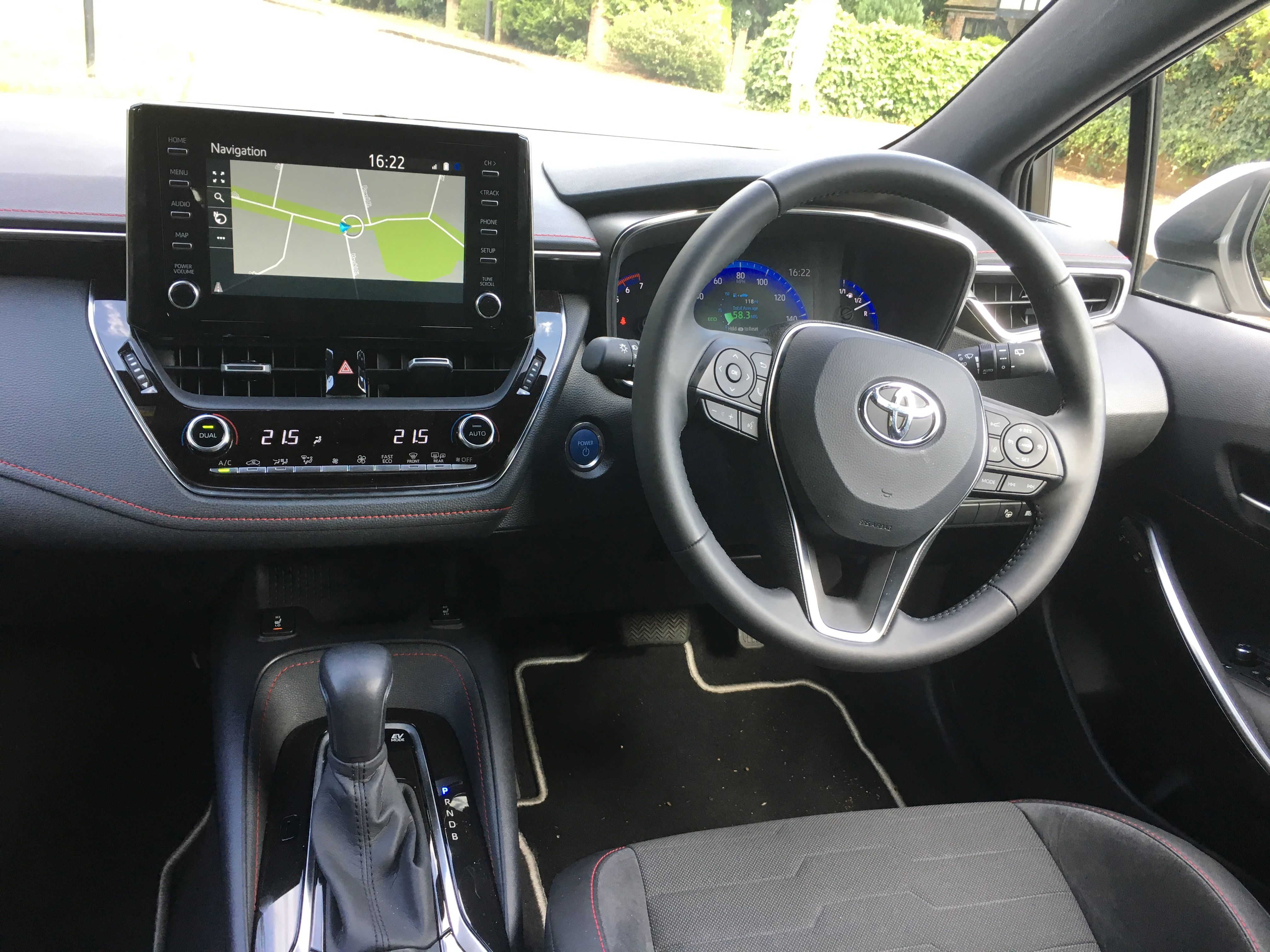 The above sentence is contradictory if you read Addison Lee and Audi in this issue. Such is the life of a road test reporter!

It is not that the hybrid is any more economical than its similar size competitors, with mid-50s to the gallon easily available on a run. Where it does score is its slow speed emission output, which is often zero, and its very much smoother running. A forthcoming road car test with a very quiet diesel gave an impressive 60mpg.

With the Corolla, the special battery, and there is a conventional one also under the bonnet, comes in at a hefty 24kg, and is stored amidships under the rear passengers. This extra weight does not seem to affect performance, with a 0-60 of 7.9sec and a top speed of 112mph – among the quickest accelerating of the small/medium size saloons.

It might help with the handling, which is particularly good for a mid-size conventional car, allowing that the turning circle is nothing special. Whether the easy-to-hand switch into sporting mode makes for any real difference when it comes to the traffic light grand prix is open to contention. You also gain a rev counter view on the console. The auto brake system (switch not handbrake) also helps with the getaway and for hill starts.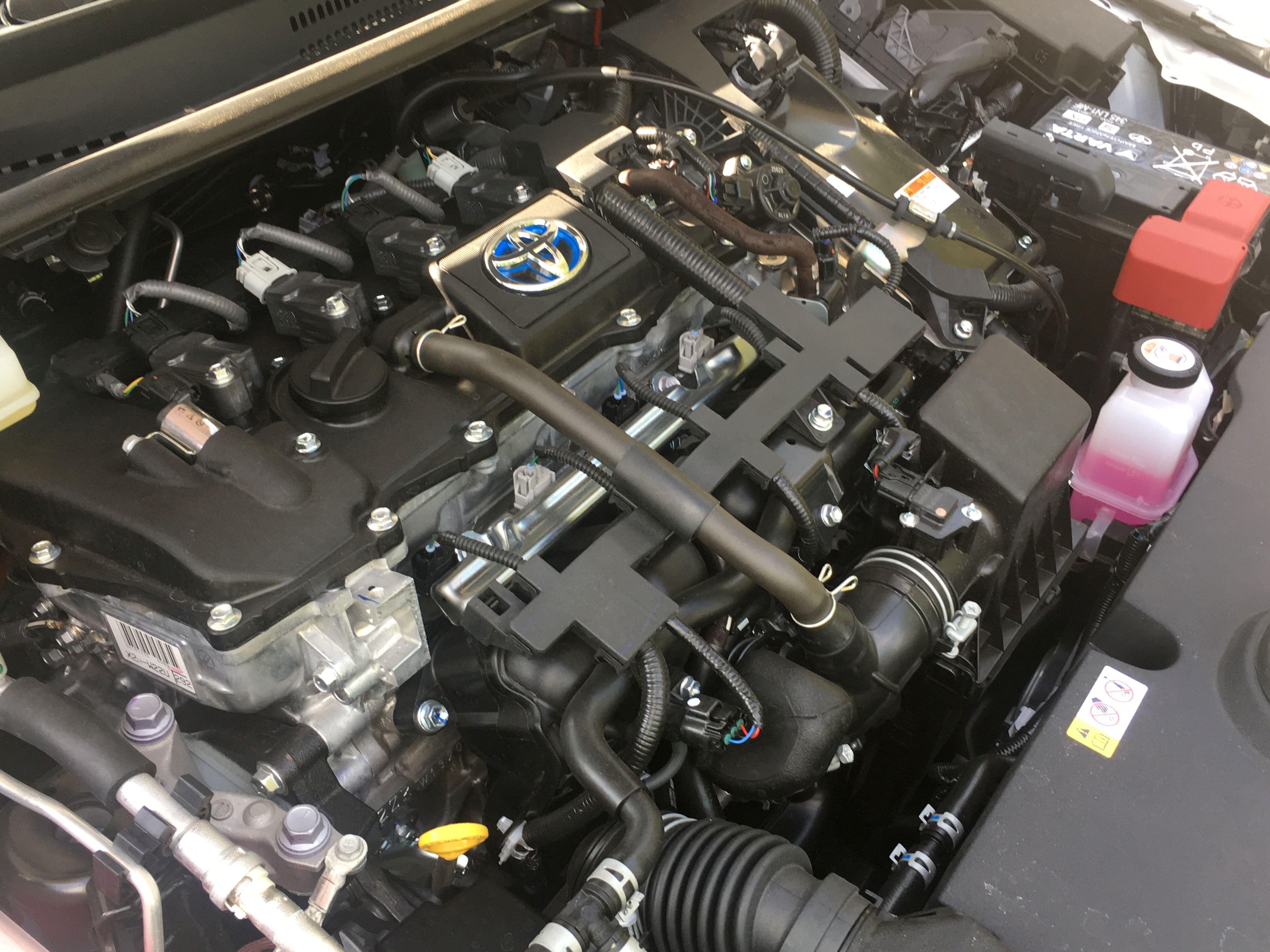 With its low bonnet, wide grille and two-tone paintwork sitting on 18in wheels, this new Corolla hatchback is a smart looking car, far removed from its same name utility forebear. Toyota has gone seriously upmarket, offering many features one may expect on other marques at twice the price including adaptive cruise control, lane trace assist and a collision avoidance system.
And this is where the small Lexus comes in as a competitor, and from the same ownership.
Sitting in the Corolla driver's armchair with heated seats and vibrator/lumber support and taking in the automatic dual-zone air conditioning, it has the offerings of a luxury car, up to a point. Where there is a difference is the finish, with hand stitching in part for the upholstery, and, what must be said, high-quality plastic for most of the dashboard, but plastic nevertheless.

With the Lexus, it is a marque extravagance, a separate model, not like the Riley Elf of yesteryear, a rebadged indulgent of the BMC Mini. However, the Corolla uses what is termed the New Toyota Global Architecture (TNGA) underpinning a number of models with more to come in the future. Will this happen with the Lexus?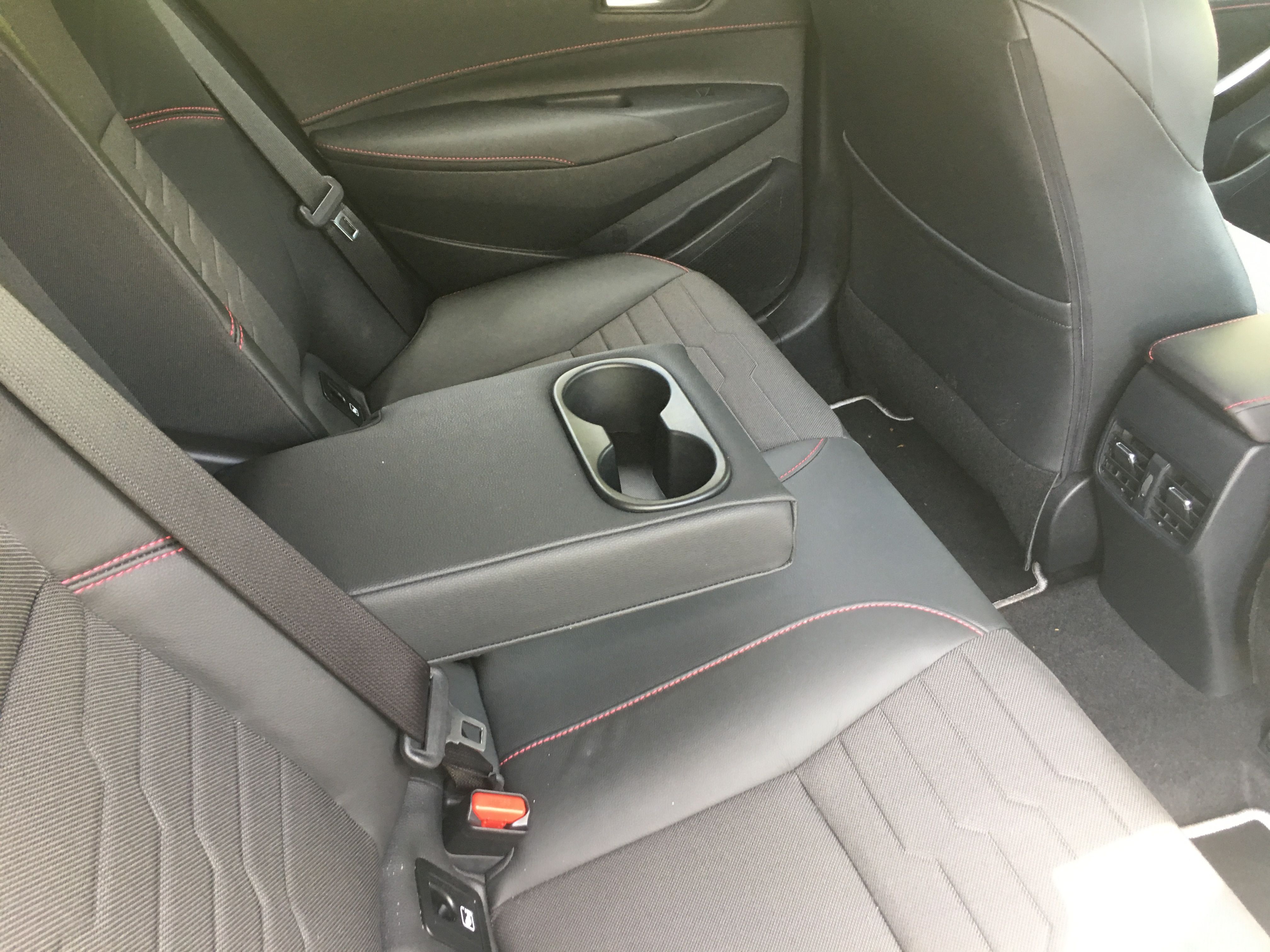 One feature not liked by this reviewer was the nav system, looking rather like an afterthought and difficult to use. Perhaps we are being spoilt, maybe the handover was not as efficient as could be, or the system takes more than a week to learn, but it was a struggle. A British-built car should be OK on home territory.

This weakness is made up for with a 'road turn diagram' repeater in front of the driver, not an obvious safety feature but important nevertheless. Central screens for navigation are a disruption. As the viewing point for the reversing camera, the central screen was superb and front and rear parking sensors are also included. Another complicated offering was the cruise control, although the already mentioned adaptive control system does come into its own after one has settled into a steady motorway 70mph meander.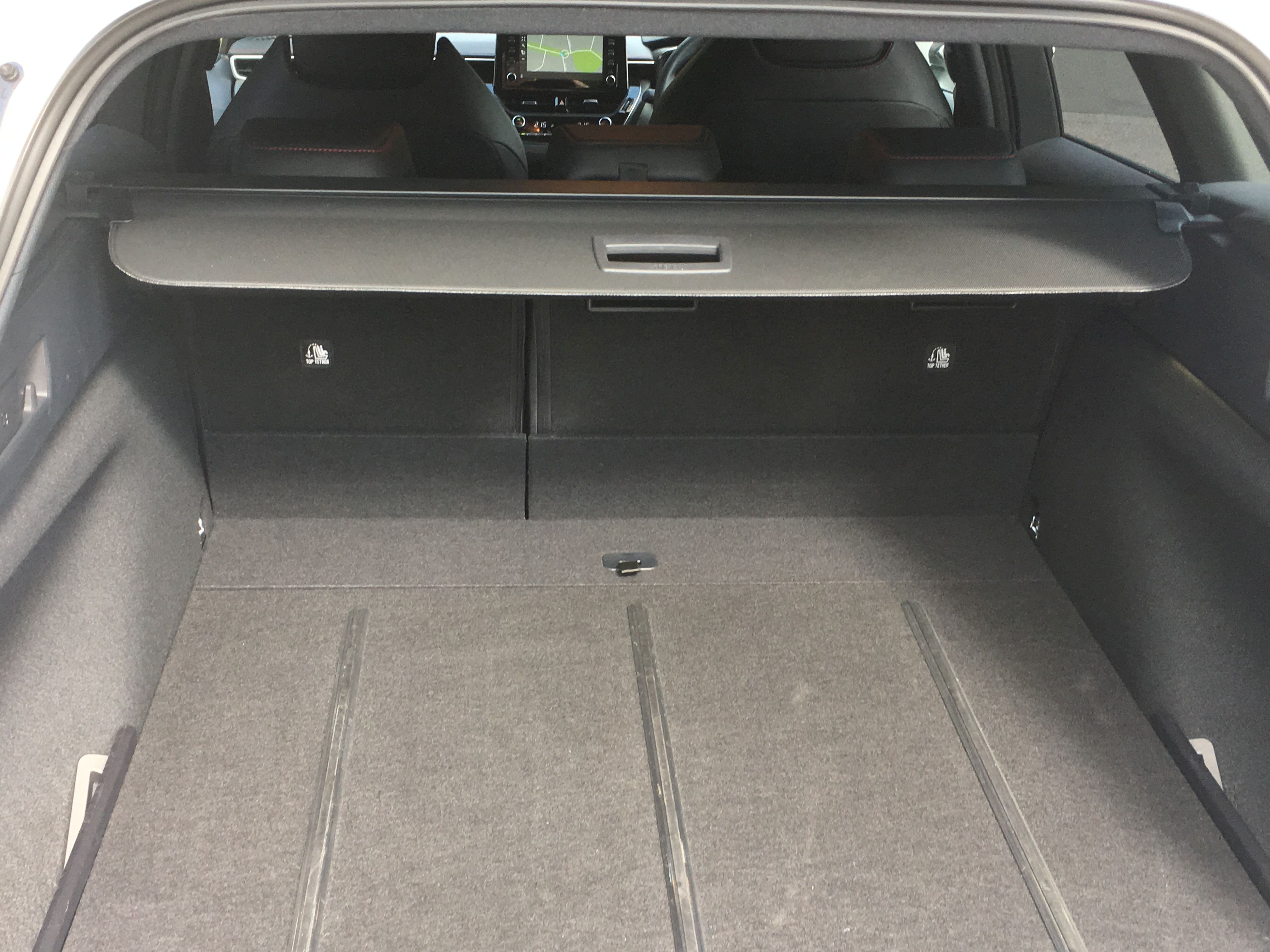 Small details count and while the sway warning device can be disruptive, it is there for a purpose, as is, and some might argue, more importantly, a bleeper for those yellow roadside speed cameras. There is a USB clearly positioned in the front panel.

The space up the front is generous, with a wide range of seat and steering wheel adjustment, but at the back the rear knee and head space is tight. It really is a family car for two younger children who will bring hordes of gear with them for a day out or taking on holiday. The boot is huge and it also has a large hidden storage area, very useful for putting in computers and the like, away from all-seeing eyes.

The Corolla comes in three basic models, hatchback, touring sports (estate) and prices starting at £21,305 for six-speed traditional petrol saloon to the top of the range Touring Sports at £32,040 including sunroof, metallic paint and various trimmings. Hybrid of course.

Competitors include the Honda Civic, Hyundai Elantra, Nissan Sentra, Ford Focus and Kia Forte.

OTR PRICE £29,075 plus Premium Sound System £450 and Bi-tone Pearlescent paint £1,015.

STAR RATINGS (out of 10)
Performance 8
Handling 8
Transmission 7
Noise 7
Economy 7
Ride and Comfort 8
Accommodation 6
Styling 8
Brakes 8
Finish 8
TOTAL 75%

www.toyota.co.uk
OUR READERS' FINEST WORDS (All times and dates are GMT)
All comments are filtered to exclude any excesses but the Editor does not have to agree with what is being said. 100 words maximum
---