Malcolm Ginsberg, editor in chief, first became involved with the motoring business 50 years ago, firstly as a part-time reporter for Autosport, and head-hunted by the then World Champions Lotus as PR Manager. A subsequent change to aviation has not diminished his interest in cars, a member of the Guild of Motoring Writers, and a regular attendee at the annual SMMT test day at Millbrook, the industry engineering and test facility near Bedford.


This year besides the usual range of cars the trade organisation offered a unique display of 40 vehicles demonstrating the vast range and diversity of cars on sale since 1979.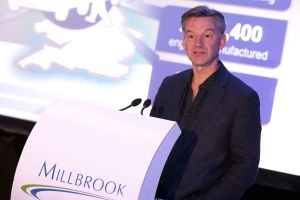 Since those far off days there have been dramatic advances in car safety, fuel efficiency and comfort. Milestones include rollout of airbags, GPS satnav, reversing cameras, ABS, ESC (electronic stability control), hybrid powertrains and Advanced Driver Assistance Systems (ADAS). Go back even further and the 1969 Lotus Sprint Elan could manage 0-60 in 6.4 secs, up to 25 miles per gallon, and in the days before the UK 70mph speed limit cover 100 miles in an hour on suitable roads with its top speed 120mph. All for £1,200 in so-called "kit" for (The contemporary E-type cost £2,000).

In a celebration of the evolution of the car, 40 models spanning 22 brands and five decades were brought together, underlining the rich heritage and never ending innovation of the automotive industry.

The years have rolled by with the introduction of the airbag in 1981, to electronic stability control in 1995 and reversing cameras in the 2000s. These advances designed to protect drivers, passengers and other road users have been extraordinary. Safety is the number one priority for car manufacturers, and the latest Advanced Driver Assistance Systems such as Advanced Emergency Braking and Collison Warning are now available on the majority of new cars, helping to prevent accidents and save lives.

Emissions performance has also improved dramatically over the years – it would take 50 new cars to produce the same amount of pollutant emissions as one vehicle built in 1970.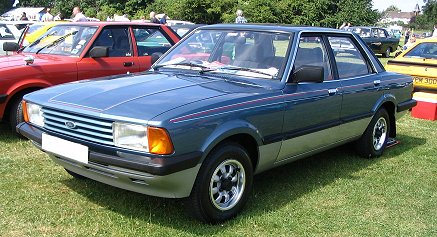 From catalytic converters, widely introduced to reduce carbon monoxide in 1993, to diesel particulate filters, which capture 99% of soot particles, in 2011, and selective catalytic reduction systems, which convert NOx into nitrogen and water in 2015, progress has been astounding. This is evidenced by the ability of the industry to meet the toughest ever emissions standard.

Enormous strides have also been made in reducing carbon emissions, with average new car CO2 down by -31.2% since 2000. Lightweight materials, including aluminium and carbon fibre, aerodynamic designs, turbocharging, engine downsizing and technologies such as direct fuel injection and stop-start – which cuts the engine when the vehicle is stationary and is now fitted to four out of every five cars sold – have all helped deliver huge fuel efficiency gains. A new car gets you almost 50% further on a litre of fuel than it did in 2000, helping consumers save money and reduce their environmental impact.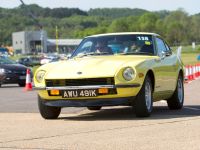 At one time there was a limited choice of powertrains and transmissions. Today there is something to suit every driving need, with a range of manual and automatic gearboxes available tuned specially for low emission petrol and diesel units, to ultra-low emission hybrids and plug-ins, zero tailpipe emission pure electric and hydrogen fuel cell vehicles.

Radical changes have also happened inside the car, with today's cabins almost unrecognisable from those 40 years ago.

From the first cassette players in the seventies and in-dash CD players and centre console carphones in the mid-eighties, to GPS satnav and Bluetooth, the driver experience has improved immeasurably. Today, the smartphone revolution and internet connectivity has led to the introduction of integrated systems such as Apple CarPlay and Android Auto, allowing drivers to safely access music, maps and services via their phones.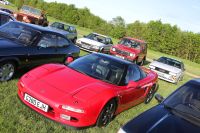 Innovation continues apace. Over the next decade, the rollout of a new generation of connected and autonomous cars will revolutionise our roads and society.

Starting with technology such as Traffic Jam and Highway Pilot, where, in the right conditions, the car can take over the task of driving in slow moving traffic or at higher motorway speeds, and followed by cars that will drop you off and park themselves, the benefits are immense. By 2030, it's estimated that 47,000 accidents will be prevented and 3,900 lives saved, helping to deliver an annual £62 billion boost to the UK's bottom line.

We are fast approaching 2020, which may be the year of the pure electric car. Yes they have been around for some years, but not really for the masses. The next decade will clearly see the breakthrough but it may be with us quicker than we thought.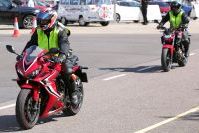 Mike Hawes, SMMT Chief Executive, said, "Back in 1979, cars featured the ground-breaking technology of the time – ABS, catalytic converters and cassette players. Fast forward to 2019 and we see even more sophisticated tech: autonomous emergency braking and automatic parking; connected in-car services; advanced petrol; diesel, hybrid, plug-in, battery electric, and even hydrogen powertrains. With such a diverse market, coupled with attractive finance options and competitive prices there has never been a better time to buy a new car. The future is even more exciting and, while George Jetson's flying car might still be some way off, the next 40 years will see a seismic shift in automotive innovation."
Also see Citroen Berlingo road test in this issue.

www.smmt.co.uk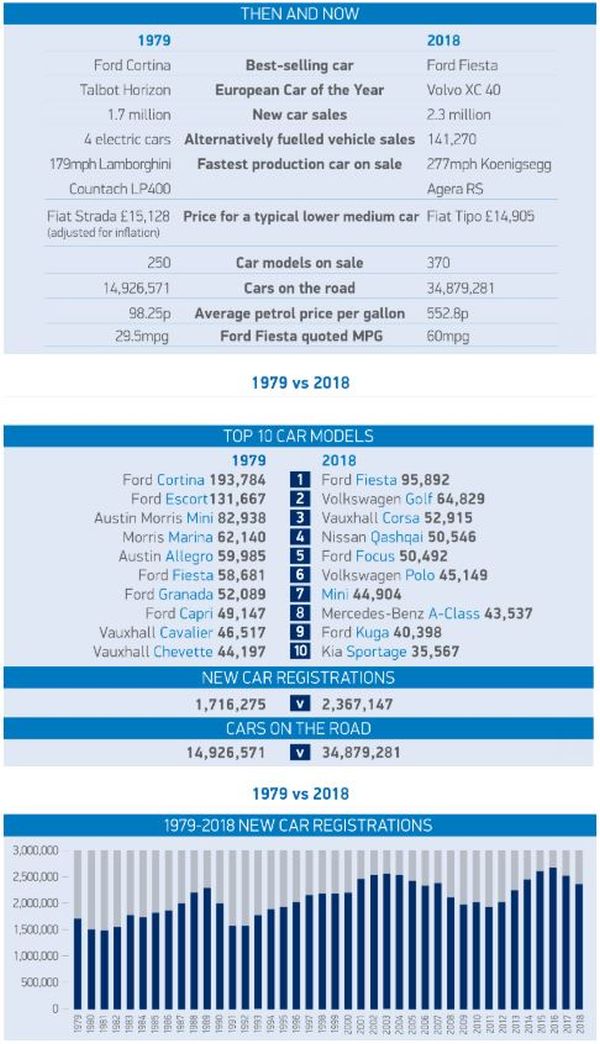 OUR READERS' FINEST WORDS (All times and dates are GMT)
All comments are filtered to exclude any excesses but the Editor does not have to agree with what is being said. 100 words maximum
---
No one has commented yet, why don't you start the ball rolling?
---