PROBLEMS AT SEA
Well done CMV
Fred. Olsen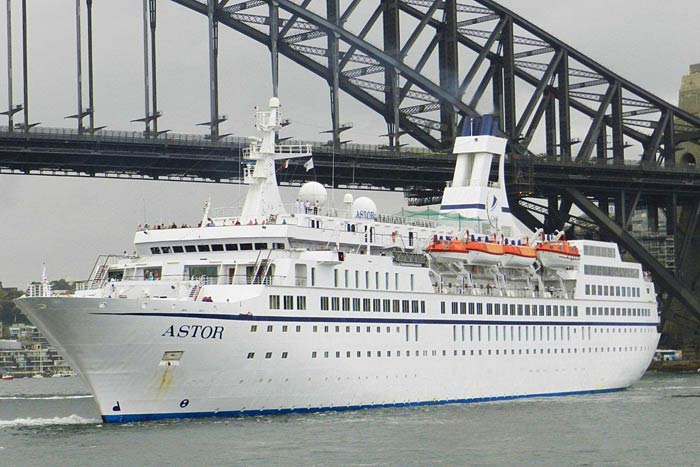 The passengers and crew of CMV Astor last week came to support the humanitarian crisis in Mozambique, Malawi and Zimbabwe when on a leg of a 43-night northbound voyage from Australia to the UK with 552 passengers on board she visited Maputo in the south of Mozambique.

CMV invited passengers to help the aid and relief programme in recognition of the current emergency in Mozambique. CMV started the ball rolling with a sizeable donation and then has matched pound for pound the donations received on board, raising £7,576 for the relief programme.

Maputo is in the south of Mozambique and is largely unaffected by the recent Cyclone Idai. However almost 1,200sq miles of the country in the northern Beira coastal region have been flooded, leaving thousands without food, clean water or shelter.

To donate visit the Disaster Emergency Committee: https://donation.dec.org.uk/cyclone
The weekend before last (Saturday 23 March) a catastrophe nearly overtook the cruise industry. Viking Star, with 928 passengers and 465 crew lost its engines off the Norwegian coast near Hustad, south of Trondheim in very heavy seas. Fortunately Viking is an adult only cruise line. BTN dreads to think what might have happed had there been children on board.

Instant wi-fi filming showed the ship out of control very close to the shoreline. Whilst fine seamanship averted a disaster questions will be asked why the captain had put the vessel in such a position in the first place. A Court of Enquiry in time will establish facts.

The Viking Star is fitted with energy-efficient hybrid engines, and onboard solar panels and exhaust pollution-minimizing equipment to enable her to meet strict environmental regulations. This ecological focus had been much vaunted by Viking.

BTN asks: "Is there is a parallel to be drawn with the current alarm over the Boeing Max series. Is advanced technology getting too clever for itself!" One must not stop development but with planes and ships utter caution is needed.

There were problems with Boeing's latest development with the 737 series before the two air accidents, and now Viking Sun, also with an advanced propulsion system, has run into difficulties, and not for the first time. Sister ships Viking Sea and Viking Star have suffered problems. Holland America's Nieuw Statendam, brand new, also had a "technical issue" last week and cancelled a stop on a seven-night Caribbean cruise.

What have the Viking ships and Nieuw Statendam in common? All were built by the Italian shipyard Fincantieri who, rather similar to Harland and Woolf 100 years ago, dominate the (cruise) liner business. P&O's Iona, due to enter service in 2020, is from the same shipbuilder, the company proudly proclaiming how environmentally friendly the ship is from an engine room point of view.

The Costa Concordia disaster in 2012 cost 32 lives but did bring about much more focus on ship safety drills. The 2019 Viking Sky calamity was a very near miss. Lessons have to be learnt.

FRED. OLSEN SALES INTO THE 2020s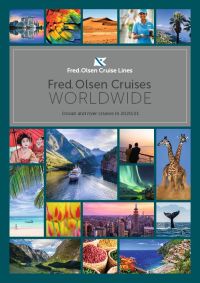 It may sound like a Scandinavian seafarer, which indeed the founder was, but Fred. Olsen Cruise Line Ltd, is very much a UK company headquartered in Ipswich, albeit Norwegian-owned by Anette Sofie Olsen, the fifth generation of the family.

For Fred. Olsen Cruises the English language and Sterling are the fundamental essentials in a fleet of four ships. Its market is very much British too. True the public duty staff are mainly from the Philippines but they are well trained and cope admirably with the various dialects that are on board, from strong Scottish, Welsh and Irish, together with Brummie, Scouse and Geordie.

To launch its 2020/21 brochure, reaching 277 destinations in 90 countries, across six continents Fred. Olsen did something it has never done before. It launched the programme on board one of its ships, firstly in Newcastle, and two days later at Dover. "It makes great sense," said managing director Mike Rodwell introducing what is a mighty catalogue, all 276 pages of it, "to showcase one of our ships. Booking a hotel for these occasions is in the past." Media and travel agents all agreed, with a full briefing, really fine dinner, and entertainment until late in the evening. Overnight accommodation was on offer too, with the usual proviso to be off the ship by around 09:00.

The choice for the presentations was Boudicca, extensively refitted last year, and whilst created in 1973 still feeling very modern and up to date, typified by the electronic notice boards and a fine wi-fi system. Boudicca comes in at 28,000 tons accommodates up to 860 passengers looked after by 320 crew.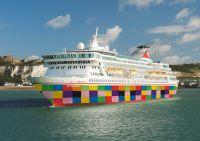 Chosen for the work was the famous Blohm+Voss shipyard in Hamburg, with one of the main focusses the stripping out and rejuvenation of the 462 cabins across the ship. All had new carpets, along with soft furnishings and lamps. As with the rest of the fleet, brand new balcony furniture was introduced, and each now have mini-fridges, safes and interactive smart TVs.

There was an extensive upgrading and remodelling of Boudicca's public rooms and dining facilities. The ship's Morning Light Pub – a feature across the whole of the Fred. Olsen fleet – was moving to the portside of the Secret Garden Café. The former Heligan Room converted into the 'Indian Ocean Restaurant', with an Indian Ocean theme, offering the same style of imitate dining space as sister ship Black Watch's 'Orchid Room'.

Keeping up with market perceptions the space vacated by the 'Morning Light Pub' on Lounge Deck 6 was converted into the 'Oriental Tea Room', serving exotic teas and other Oriental specialities, with a Far Eastern influence and exotic décor.

With Boudicca most of the facilities are on one deck (6) making it feel an intimate ship. More when we have tried it for real.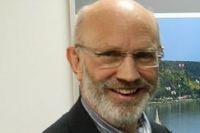 Mike Rodwell said: "We are very proud of our smaller, classic cruise ships, and we recognise the importance of investment in upgrades and improvements to ensure that guests are always able to enjoy their holidays to the full.

"The upgrades and improvements to Black Watch, Braemar and Balmoral have all been very well-received by both new and existing guests, and we continue to focus on developing and enhancing the onboard experience.

"The significant investment that we are making to guest rooms and public areas throughout our fleet will ensure that we continue to provide facilities that meet – and exceed – guest expectations."

The Boudicca rework marks the completion of the Fred. Olsen fleet upgrade. Black Watch benefitted from extensive improvement work at the end 2016 and has been achieving record revenues since. Braemar and Balmoral were refurbished in late 2017.

The 2020/21 programme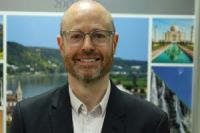 Justin Stanton, sales and marketing director of Fred. Olsen Cruise Lines, said: "In 2020/21, guests will find a mix of sailings from the UK and truly inspirational fly-cruises to destinations across the globe, as well as a new programme of European river cruises, taking them far and wide, and affording unforgettable experiences, both on board and ashore.

"Our upgraded fleet – together with our award-winning itineraries and legendary customer service – will ensure that we continue to stand out from the crowd, offering unrivalled cruise holidays and taking guests closer to the destination!"

The new 2020/21 ocean cruise programme will feature 144 different itineraries, including nine maiden calls: Beppu, Hiroshima, Kochi and Nagoya (Japan); Fakarava and Raiatea (French Polynesia); Savusavu (Fiji); Ha Long Bay (Vietnam); and Surabaya (Java, Indonesia).

Fred. Olsen says that scenic cruising is rated as highly as the ports of call – and sometimes even higher. Typical is Balmoral's 34-night 'American Waterways in the Fall with New York' voyage, from Southampton in September 2020 via the Cape Cod Canal, the Hudson River and the Chesapeake & Delaware Canal.

Notably, shallow-drafted Braemar will be repeating its best-selling transit of Greece's Corinth Canal – which spans less than 25 metres at its narrowest, lowest point – on a 25-night 'Corinth Canal & Greek Islands' itinerary, from Southampton in April 2021.

Another key theme for the 2020/21 cruise programme is 'Community & Way of Life', which focusses upon 'authenticity' and taking guests to experience the real world. Boudicca's inaugural 14-night 'Authentic Japan' fly-cruise from Tokyo in January 2021 is one such example, where passengers will experience a range of in-depth shore excursions, including watching a Geisha perform authentic dances to traditional Japanese music, taking part in an authentic tea ceremony, or connecting with the heritage of the Samurai on a trip to Tokyo's Kamakura, the historic home of this fearless warrior caste.

Olsen says that this enlightening and enriching adventure around the islands of Japan is full of immersive experiences, which will allow guests to unearth the country's fascinating way of life.

The exotic fly-cruise finishes off in style with a visit to the capital of Taiwan, Taipei (via Keelung), and takes in the iconic skyline of Hong Kong.


Rigid Inflatable Boats ('RIBs')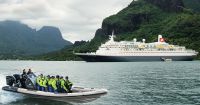 We must also mention the Fred. Olsen Cruise Lines has the very popular Rigid Inflatable Boats ('RIBs') available across its fleet, with an increase from four to six per ship. Keen visitors were due to try out the boats in Dover Harbour but perhaps March is not the right time for such demonstrations and gusty winds up the Channel meant that the promised rides had to be cancelled.

The RIBs – built in Fred. Olsen's historic homeland of Norway – were first introduced for the 2019/20 cruise programme, with two installed on board Boudicca and a further two on Black Watch. Fred. Olsen has now installed an additional two on board its flagship, Balmoral. Braemar's two new RIBs are set to be installed in the coming months.

Justin Stanton said: "With Fred. Olsen, the 'closer' experience doesn't stop when you reach your destination. Our exciting onboard RIBs can divert away from the well-trodden tourist trails, reaching narrow waterways and natural wonders that regular cruise guests never get to see.

"Whether breaking new ground, by venturing even deeper into a stunning fjord, heading off on a scenic journey to an untouched beach, or scenic sailing past an isolated spot of spectacular coastline only accessible by boat, every trip is an exclusive, immersive experience – an unmissable chance to stimulate the senses and take in the world from a different perspective."

The impressive, high-speed RIBs have proved very popular since their introduction, as demand grows amongst Fred. Olsen guests for more adventurous experiences and activities – in fact, a recent onboard guest survey identified that 66% would consider taking a RIB excursion in future.


River cruises too.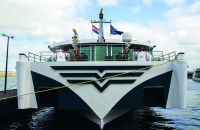 Besides its deep sea fleet Fred. Olsen also operates a dedicated European river 156-passenger cruise ship, Brabant. Guests can discover the beauty of the Danube, Rhine, Main and Moselle rivers on 26 itineraries – including Luxembourg for the very first time, where few other river ships venture.

In 2020, Brabant will be visiting 43 ports of call, in 13 countries, covering 14 areas of scenic cruising – including five brand new areas. This includes 10 maiden itineraries, and 10 maiden calls: Trier and Nierstein (Germany); Grevenmacher and Remich (Luxembourg); Cetate, Galati and Drobeta-Turnu Severin (Romania); Donji Milanovac (Serbia); Enkhuizen (Netherlands); and Vukovar (Croatia).
And as for the Balmoral story please note the date. It fooled us!
Fred. Olsen has commissioned its own 'top secret' sculpture for the campaign, designed by talented Trimley artist, Angela Ashford. The 'big reveal' will take place when the 'Elmer's Big Parade Suffolk' art trail gets under way officially on 15th June 2019.

www.elmersbigparadesuffolk.co.uk

OUR READERS' FINEST WORDS (All times and dates are GMT)
All comments are filtered to exclude any excesses but the Editor does not have to agree with what is being said. 100 words maximum
---