The headline is tempting, but the key speeches at last week's AOA (Airport Operators Association) annual dinner were not completely Brexit-free. With a turbulent week approaching (beginning tomorrow), how could they be? However, with the industry still in an upward spiral, there was plenty more to discuss and the Grosvenor House dinner provided plenty of food for thought as well as the other kind.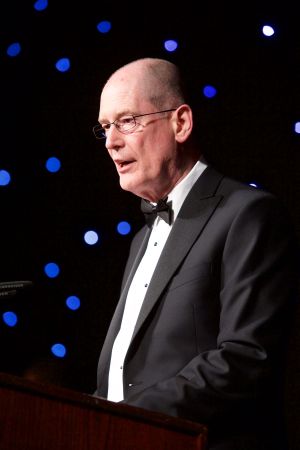 It was refreshing that much of what was said was devoted to these other things. Indeed, the main talking point turned out to be the pending retirement as AOA chairman of Ed Anderson, proof if it were needed of the respect in which he is held after 11 years in post.
Anderson himself set the tone in a speech to an audience including transport secretary Chris Grayling and aviation minister Liz Sugg, noting how 2019 was a year of anniversaries and how aviation had developed.
It was 100th anniversary of the first UK commercial service, 50 years since Concorde's maiden flight – and also 85 years from the founding of AOA. "As the government now develops its Aviation Strategy to 2050, it is worth reflecting on how far we've come," he added.
Half the UK population flew at least once in the past year, he said, and "we know that more people will want to fly in the coming decades". Forecasts suggested demand from some 435m passengers in 2050, and meeting it was a major opportunity for UK aviation. But the industry could not do it alone, Anderson added. Capacity growth, whether airspace modernisation, new terminals or even new runways, required clear direction from government.
He went on: "We also need close collaboration on improving surface access to airports, so those future passengers can get there quickly and seamlessly. Any lack of government direction will lead to indecision and major delays to the necessary upgrades of our airspace and ground infrastructure."
Turning inevitably to the process of leaving the EU, Anderson said: "As Brexit approaches, the aviation industry will provide a crucial role to connect Britain to the world. The Aviation Strategy must enable us to play that role. Without a deal in place yet, we are probably better placed than most industries thanks to UK and EU contingency measures.
"However, we are very concerned that a no-deal scenario will have much wider impacts on our society and on our economy, including people's desire to travel and export. We therefore call on the government and parliament to avoid an exit from the EU without a deal."
For his part, Grayling in his speech was most concerned about reforming UK airspace, which he said was vital to meet the growing needs of the industry. Meeting the demands of the 21st century in this area was "among the most pressing of tasks". He noted that the current UK airspace structure had been tailored for propeller-driven aircraft of the 1950s, and was not efficient enough to meet the demands of the jet age.
"Like our infrastructure on the ground, reforming the way we use our airspace is vital if we want to help deliver quicker, quieter and cleaner journeys for passengers and businesses," Grayling added. "Last year, the government set out our clear support and political backing for airspace modernisation. Airports will now be engaging with local communities to ensure they gain a deeper understanding of this complex yet crucial issue."
However, like Anderson, he could not avoid the B-word, adding: "Of course, I recognise the concerns raised by Ed about Brexit. But the prime minister, and the rest of government, remain determined to leave the EU with a deal that works for the aviation industry."
Grayling said the UK had reached important milestones, including agreeing new bilateral flight arrangements with 11 countries, ensuring flights to those countries would continue after 29 March.
The EU in turn had provisionally agreed legislation ensuring flights to and from it would continue in the event of no deal, "so passengers can continue to book flights with confidence".
The secretary of state added: "But regardless of the outcome of negotiations, my department is seeking post-Brexit arrangements that maximise operational and commercial flexibility for airports and airlines.
"As you know, we are at a critical stage in the negotiations, and in the progress of Brexit legislation in Parliament. I hope soon we will have much greater clarity. In the meantime, I'd like to stress how much we value your patience and support throughout the negotiation period. Please also be assured that, no matter what happens, planes will keep flying."
A falling passenger growth rate linked to APD proved another concern for the AOA after the CAA released statistics for 2018. They showed although overall last year a record 292m passengers travelled through UK airports, passenger advance more than halved to 2.7% year-on-year, compared to 6% growth for 2017 and 6.7% in 2016.
AOA chief executive Karen Dee said: "While the overall number is positive, it is very concerning that passenger growth has slowed significantly. Aviation growth benefits not just people looking to travel, but supports high-quality jobs in the aviation and tourism industries right across the UK.
"Furthermore, aviation connectivity enables businesses to travel and export. This growth and the benefits it brings to the UK economy cannot be taken for granted.
"Ensuring the UK has the right connectivity is crucial for the government's Global Britain ambitions.
"Airports expect to hear an ambitious message of support for sustainable aviation growth in the government's planned Aviation Strategy, including on making best use of existing capacity and investing in airports' surface access.
"Action should also include a reduction in Air Passenger Duty, which acts as a brake on connectivity growth. UK APD is the world's highest departure tax, double the rate of the next-highest such tax in the EU, in Germany. Airspace modernisation will also be needed to boost growth by preventing rising delays, reducing noise and emissions as well as freeing up airspace capacity for travel to new destinations."
Brexit came only at the end of Chris Grayling's speech. Storm clouds are never good for those that want to fly. They are gathering.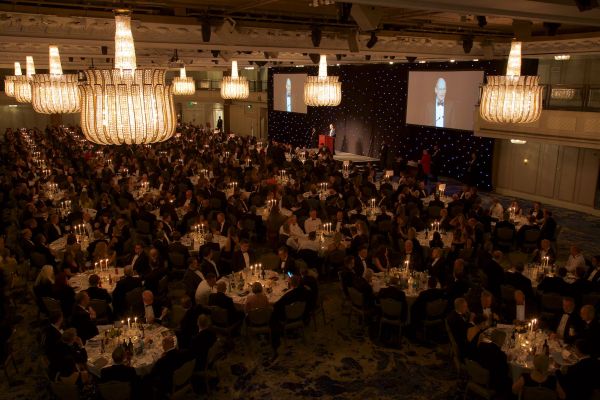 OUR READERS' FINEST WORDS (All times and dates are GMT)
All comments are filtered to exclude any excesses but the Editor does not have to agree with what is being said. 100 words maximum
---