Hertfordshire-based photographer Brian Arnopp, whose interests range from food and drink to restaurants and travel, reports on a belated return trip to two of Italy's most alluring attractions. He also took the pictures.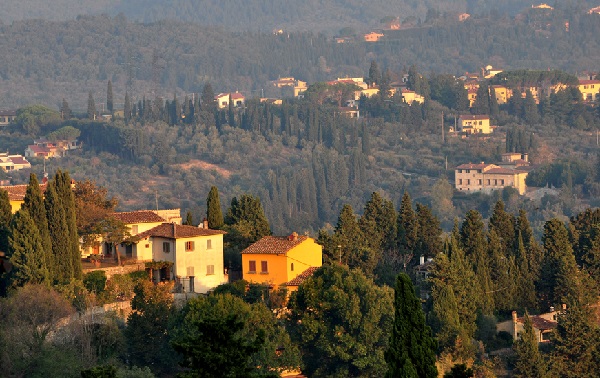 Everyone has heard of Florence, but in the nearby hills just above the city is a little jewel of a town called Fiesole. It dates from Etruscan and Roman times and there is plenty of evidence of their occupation. For a long time the settlement was a serious rival to Florence but it was eventually subdued and is said to be where Leonardo da Vinci first experimented with his thoughts on flight.
My wife and I first visited Fiesole 17 years ago (before she was my wife) and found little changed on our return this year. We stayed previously in the Hotel Villa Bonelli, so decided to make it our base again – the only change was the breakfast room was now downstairs instead of at the top, so it no longer enjoyed the views on to the surrounding landscape.
Rooms are basic and the hotel is on a steep hill but breakfasts were good and the staff friendly and helpful. A taxi from the airport at Florence cost us €40. We could have made the journey by two changes of bus and a walk, but it was late ...
A principal reason for our return was to see the art of Fra Angelico in the church of San Marco in Florence. We missed out on our previous visit because the church was closed. This time, after making the 20min journey by No 7 bus from the main square in Fiesole, we found it open. Tickets for the bus cost €1.50 and are valid for 90min. It is important to have a valid one, as there is a spot fine of €50 if you don't.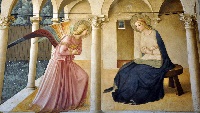 Fra Angelico was a 15th-century friar who moved from the Convent of San Domenico in Fiesole to San Marco and created magnificent art works in the church that look as fresh as the day they were painted. Another repository of magnificent art is the church of San Lorenzo, but it is huge inside and very different in style from San Marco. Another monastery in Fiesole, that of San Francesco, can also be visited and still has friars living there; it is very dark inside and retains a great sense of peace. However, If you want to visit, it is a steep climb and not for the faint-hearted.
On our last trip we visited Florence's Duomo and the Uffizi but although our stay this time was out of season the queues were huge just to get the timed tickets; to avoid the queues, it is best to visit early morning. Fortunately, October is a pleasant time to visit; it was 26deg C in Florence with Fiesole, being higher, slightly cooler.
Also on our to-do list was a visit to Montepulciano but it proved too difficult to reach by public transport, so we went by bus to Siena instead at €8 per person for a one-way ticket. Normally somewhat quieter in terms of tourists, it was lively in other ways this time as it was the first day of the allocation process for the horses set to compete in next year's Palio di Siena race. This led to much singing in the streets and groups from Siena's municipal districts, the Contrade, eating at outdoor tables as the handsome horses were being led round for their inspection.
Siena's Duomo, dating from the mid-14th century, was another magnificent sight. With its black and white columns and its inlaid marble floor, it is reputed to be the best in Italy. Normally only a few sections of the floor are on display but when we visited it was completely uncovered, which happens six to 10 weeks each year.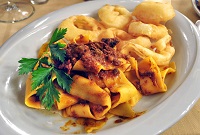 Back in Fiesole, we spent our last day visiting the well-preserved Roman amphitheatre and remains of the bath house and temple. A museum there has many Roman and Etruscan artefacts on display and there is also a lovely walk turning left out of Hotel Bonelli which gives stunning views over Florence.
Eating out in Fiesole is not an issue as there are a number of restaurants, including an Indian eatery which was very good. We had pizza and lasagne and both were excellent. At another location, we had a complimentary grappa from one restaurateur who was very cordial but spoke no English. As a result of that, we are now going to take Italian lessons so we can discuss the finer points of grappa on our next visit.
Being a food photographer, I went hunting for some shots of the local speciality, wild boar and pasta. We found some in Fiesole and also at Antico Fattore, a highly-recommended restaurant in Florence near the river Arno. Sadly, the dish was served without the truffle shavings – although I did manage to pick up some truffles in Siena.
Fiesole has always had a fair number on writers and artists associated with it. The French writer Alexandre Dumas, German author Hermann Hesse and the German painter Paul Klee among many others were residents at various times, so there is a strong cultural background which should inspire you to seek out the local offerings. If after that you also want the art of Florence but not the chaos of the tourists, Fiesole is well worth considering as an alternative place to stay, with the No 7 bus into the big city running every half-hour up to midnight.
When we talked about going, my wife mentioned remembering an artist painting by a tree overlooking Florence. I couldn't remember it but when I saw that tree again in the evening light and the view over Florence on our walk up to San Francesco, it evoked memories that will stay forever.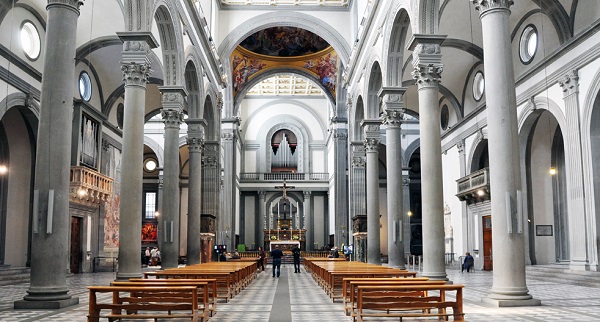 OUR READERS' FINEST WORDS (All times and dates are GMT)
All comments are filtered to exclude any excesses but the Editor does not have to agree with what is being said. 100 words maximum
---
No one has commented yet, why don't you start the ball rolling?
---