NBAA-BACE is now such a big event for the world's business aviation fraternity it can be staged in only two cities – Las Vegas and Orlando. This time, the honour fell to Florida's 'magic kingdom' and the weather did not disappoint, as Alison Chambers reports.
The show attracted some 25,000 visitors over its three days, more than 100 exhibitors from around the world and 100 aircraft gracing the static of the Orlando Executive Airport.
The mood was upbeat to the point of celebration after what has been a tough decade for the sector. Beyond 15:30 on many exhibitors' stands, champagne corks were popping and beer bottles were put on ice.
There was much networking. Avfuel brought a rock band; Bombardier Business Jets a classical quartet. Air BP challenged visitors with a Red Bull race simulator game and AVIAA, pioneer of group purchasing in business aviation, brought a fun money blowing machine – with real dollars.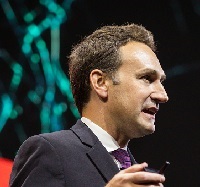 Aircraft broker Jetcraft trumpeted 2018 a 'turning point' for the sector, having gone through a turbulent 10 years. In its fourth 10-year market forecast, it is anticipating 8,736 new business jets to be delivered between now and 2028.
Chairman Jahid Fazal-Karim says North America will continue to dominate, with 60% of deliveries, followed by Europe (18%) and Asia-Pacific (13%). The current cycle of "steady and healthy growth" will continue, buoyed by an increase in wealth creation and demand for larger, more expensive aircraft.
At the convention's red-carpet opening ceremony, president Ed Bolen predicted the industry was on the verge of great things – UAVs, urban mobility vehicles, electric aircraft; supersonic aircraft and commercial space launch. New players like Uber, Google and Amazon were coming and all involved wanted to update and embrace change in ways that were good for the industry, he added.
Bolen also welcomed Eric Allison, head of Uber Aviation, who foresees a future of electric-powered UAS operating from skyports and designed to carry 1m passengers a day in metropolitan areas as early as 2023.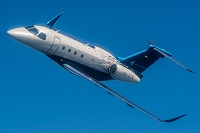 There were a number of Orlando highlights. Embraer Executive Jets announced two new "enhanced" business aircraft on the eve of the show – the Praetor 500 and 600.
Sitting in the midsize and super-midsize category of business jets, they are eventual successors to the Legacy 450 and 500, although these two remain in production to fulfil current orders.
The name Praetor is a derivative of the verb prairie, "to go before, to precede, to lead the way" – with its launch, Embraer says it will "conquer new territories".
Additional fuel capacity and more powerful Honeywell HTF7500E engines are key features while retaining the same wing as the Legacies, with winglets aiding performance.
Both aircraft will feature new "Boss Nova" interiors from Embraer's in-house designer chief Jay Beaver. With the Praetors, Embraer is lining up ahead of the popular Bombardier Challenger 350 and Gulfstream G280.
Carrying eight passengers, the Praetor 600's range will be 3,800nmi vs 3,600nmi in the G280 and 3,200nmi in the Challenger 350 while the Praetor 500 is most competitive to Textron's Latitude with a slightly longer 3,200nmi range. Prices start from $16.95m for the Praetor 500 and both models are slated to enter service by the end of 2019.
To Affinity and beyond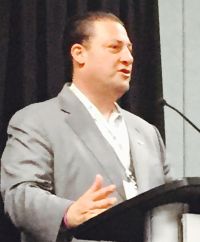 Aerion, the supersonic aircraft pioneer, announced two significant developments in its AS2 programme – engine marque and disclosure of avionics supplier.
In his NBAA debut press conference, CEO Tom Vice, ex-Northrop Grumman, alongside partners Lockheed Partner and GE Aviation, named General Electric's new Affinity engine – a derivative of the CFM56 – as its powerplant and Honeywell as the cockpit supplier.
The Affinity will be a new class of FADEC controlled medium bypass engines, said GE's Brad Mottier, VP Business and General Aviation, capable of enabling efficient supersonic flight over water and efficient subsonic flight over land, without modifications to existing compliance regulations.
This is a major milestone, Tom Vice told a packed press conference, highlighting the AS2 is on course for first flight in June 2023. The date is poignant, as it marks the 20th anniversary of Concorde's retirement, he said.
NetJets, the world's largest and oldest business aviation operator with more than 500 business jets flying, announced it will add 325 Cessna Citation business jets, 175 super-midsize Longitudes and 150 large-cabin Hemispheres, becoming launch customer for the latter type.
Textron chief executive Scott Donnelly hailed the deal as very significant for its top-line aircraft, further building on a long-established relationship with the fractional ownership company.
NetJets CEO Adam Johnston said the Hemisphere brings long overdue innovation in the $30m-$40m large-cabin aircraft category. A NetJets signature interior version, in keeping with its distinct offering to members, will be developed.
Deliveries of the new Longitudes will stretch out from mid-2019 to 2033, according to Corporate Jet Investor, affording NetJets considerable flexibility with its fleet planning.
And so to Wheels Up, where every NBAA delivers a fast-paced press briefing, bringing as many baseball caps, bags and lip salves as possible along to drive the brand.
To a music video showing Wheels Up in action, chairman and founder-CEO Kenny Dichter told journalists he was now working toward an IPO – in 18 months' time. Europe is not happening yet as we don't know the impact of Brexit, he said.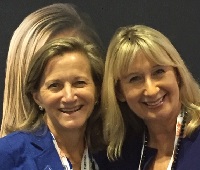 John Colucci who was heading that development from London, has since returned to the US and is now working with Sean Keough, ex-Hawker Beechcraft, Aerion who just joined Wheels Up.
Wheels Up now supports 400 pilots (through operating partner Gama Aviation in the US) and 93 aircraft (72 King Airs; 15 Cessna XLSf's and six Citation 10s).
Through operator partner arrangements, its members have access to 1,000 tails. Asked about the King Air 350s vs the light jets, Dichter says the King Air 350i is the "must have" for members; the Citations a "nice to have".
The value of women in aviation leadership roles proved to be a well-attended conference session on day two and a somewhat recurring theme throughout the show. Women in Corporate Aviation promoted its scholarships with the support of Dassault Falcon and Women in Aviation International announced $650,000 worth of grants to be awarded during its annual conference in March at Long Beach, California. You need to get your application in by 12 November. It has a newly-launched UK chapter.
https://nbaa.org www.wca-intl.org www.wai.org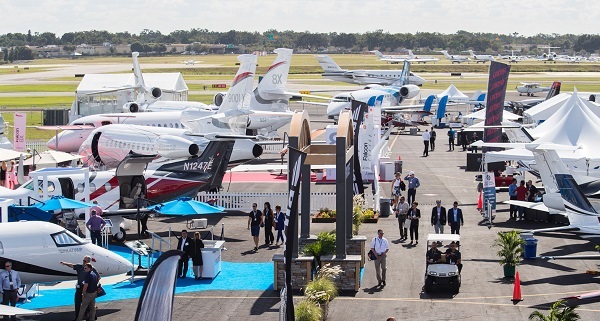 OUR READERS' FINEST WORDS (All times and dates are GMT)
All comments are filtered to exclude any excesses but the Editor does not have to agree with what is being said. 100 words maximum
---
No one has commented yet, why don't you start the ball rolling?
---