Laurie Price has passed away.
In late August, after a post-op scan, he was told his cancer was terminal was given six to eight months.
Friends said having been told the news, he perhaps decided that it was time to give up his amazing fight, which had been going on for more than eight years, and spare his family a lengthy decline – a sign of a kind and considerate man.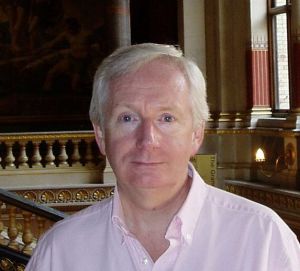 Price spent 20 years with British Caledonian Airways and British Airways with duties including responsibility for government affairs, route planning and as general manager for the British Caledonian Aircraft Trading Group. He subsequently moved into consultancy and was aviation adviser to the UK House of Commons Select Committee on Transport between1997 and 2005. He then advised the All Party Parliamentary Group on Aviation until 2015. He was chairman of the government's General Aviation Red Tape Challenge Panel between 2013 and 2015.

He was often called on to provide commentary on aviation economic and policy issues for the media and as a conference presenter on air transport. He was a prime mover in the Golden Lion children's charity and the BCAL-painted Piper Archer which he flew until recent times.

He was a friend of BTN. Our condolences go to wife Barbara, sons Alex and Matthew and family.
Laurie's funeral will take place on Tuesday 25 September at 13:00.

Worthing Crematorium www.worthingcrem.co.uk/how-to-find-us

Following there will be a celebration of Laurie's life at the Longfurlong Barn
(about 5min away by car).

If you are planning to attend please advise.

http://www.longfurlongbarn.co.uk/contact-us
No flowers please, but donations to St Catherine's Hospice or Golden Lion Children's Trust.
OUR READERS' FINEST WORDS (All times and dates are GMT)
All comments are filtered to exclude any excesses but the Editor does not have to agree with what is being said. 100 words maximum
---
Simon Whalley, London, UK
I'm very sad that Laurie has lost is brave battle with cancer. He was a tremendous source of support on aviation policy issues and a unrivalled source of knowledge about the sector past and present, for which I am truly grateful. When I started at the RAeS 3.5 yrs ago, Laurie helped put in place a policy strategy and then made massive contributions to government submissions and press responses. A force of nature with a kind heart, full of passion for aviation with an endearing charisma and infectious personality, there simply was no one like him; a real one-off. A huge loss to the industry. Rest in peace Laurie and thank you for everything. My deepest condolences to his family.
---
Maureen Simpson, Croydon
I remember when I first met Laurie, at my interview there were three men sat one side of the table and Laurie was sat on the side I was seated at. He looked me straight in the eye and introduced everyone and told me what to expect from them and what they required of me and asked whether I was ready for the challenge? He was so enthusiastic about everything! He was a large character, passionate about aviation and about people in general. I worked with him from 2005 until 2013 and during that time every year he'd try and coax me into getting in his dinky plane and I'd refuse until one year I requested that he'd do a charity fly for me and agreed as I would have to get in the plane with him! He was so excited to know that he'd finally got me in the plane and I will never forget that fantastic experience! He amazed me every day! Drove me crazy at times but he was very dear to my heart. I will always remember his cheeky smile and his cute giggle. He was, without hesitation, a force to be reckoned with, strong opinions on things but was willing to listen and acknowledge others and theirs. A big personality no longer with us. Truly a great loss. I prayed to the man upstairs (as he'd call him) that he'll be safe in His arms. Goodnight Laurie 'Maverick' Price.
---
Simon Buck-Honour, Horsham/Andalucia
Aviation has lost one of its great talents. Not only was Laurie a great talent but he combined this with a tremendous sense of humour and great camaraderie.
---
Tom Wilson,
Aviation has lost one of the best. Surely we must have Northolt as the LHR reliever.
---
Alan Cooke, Brighton
I first met Laurie in about 1971 when he joined what was then Caledonian//BUA, and I then worked alongside him for most of the next 47 years, in BCAL, SH&E, The Aviation and Travel Consultancy (in which we were joint Directors), at Motts, and even afterwards as he continued to work for all matters aviation as an unpaid advisor. He was in harness right up until the last few days and his influence on the UK aviation scene has been truly remarkable. Others have already commented on his infectious good humour, his breadth of knowledge and interests, and his refusal to accept defeat. I can only add that he was a true friend and that he will be sorely missed.
---
Michael carrivick, Wokingham
Am very saddened to hear of Laurie's passing after such a strong fight against his cancer. I had the pleasure of working him on industry issues, and learning so much along the way.
---
Uel Hoey, Northern Ireland
So sad to hear of Laurie's passing. I was first introduced to him over 25 years ago, and spent two very educational weeks at that time under his tutelage at the aviation consultancy he was managing in East Grinstead. I had many occasions to work with him and to call upon his advice and expertise in the ensuing years. He was a font of knowledge on aviation matters, a wise counsellor, a good friend to our industry in Northern Ireland and good social company. He will be sadly missed. My condolences to his wife and family circle.
---
lyn povey, uk
I heard the sad news of Laurie's passing and even though I knew he was very ill, I was still shocked and saddened. I had known Laurie for many years but recently had the privilege to work with him on his project to keep the legacy of Bcal and all it stood for, alive. In particular, working with the Beach Boyz Tribute Band and ex Bcal staff, doing a routine to the iconic 80's ad, 'I wish they all were Caledonian Girls'! We have our next gig at The Hawth in Crawley on 28th October and we were so hoping Laurie would be there as he would have loved it! He will be very sadly missed by all who knew him. An inspiration and a Gentleman
---
Roger Cato, HORSHAM
I was deeply saddened to hear the news. I worked with him on several projects including the big EC project SESAR. His knowledge was greater about Aviation matters than any of the other 200 people or so involved. On a personal note, he encouraged me to get my PPL back after it lapsed for 4 years and if it hadn't of been for him I would not have been building a light aircraft simulator to help the Golden Lion Children's Trust. It is really sad to think he will not be around to see it.
---
Jane Johnston,
Laurie was a good friend and so knowledgeable. He was a go-to for insight and advice... and a good argument over the respective merits of BCal and BA at the time of the merger and, latterly, over Northolt as a third runway for Heathrow! A true gentleman and great fun. Rest in peace Laurie, your long fight is over. J.
---
Peter Kenworthy, Horsham/UK
Laurie was my first aviation boss (BCAL). For the past 33+ years he has been both mentor and 'go to' person for many matters of aviation policy.. I had the privilege of working again with a Laurie in his last employment (Mott MacDonald). The travel industry has lost a dedicated professional and friend and our thoughts are with Barbara, Matthew and Alex at this sad time. Rest in peace Laurie.
---
Chris Chalk, London & New York
I had the privilege of having worked and travelled with Laurie during his consultancy years. Hearing the dulcet tones of Laurie on the BBC on many occasions reflected his immense knowledge, passion, objectivity and being a safe pair of hands. Passionate about fairness, frustrated by process and tenacious to all challenges. Instant and infectious sense of humour as well as giving time to those needing assistance always before himself. Not just a friend and colleague but someone who really made a difference in improving the industry that he was so passionate about.
---
Brian Donohoe, IRVINE
Laurie was not only a dear friend but my mentor on all things Aviation. Ha and I had lots of laughs and his laugh was unique I will miss him dearly and think that his epitaph should be for the Government to see sense and adopt Northolt as the 3rd runway for Heathrow Condolences to Barbara and family
---
WILLIAM ASHPOLE, NORWICH
I first met Laurie in 1978 when I returned to Gatwick to manage the Airlink helicopter service. It was Laurie whose brilliance resulted in the formation of this vital addition to BCal's inventory. He was a man brimming with knowledge and ideas who had amazing energy - a true professional. He was also a valuable friend who will be missed by many of his former associates and oolleagues.
---