As Project Fear raises its head again, Dave Ashton, CEO of the train comparison and booking platform Loco2, addresses some key concerns about the impact of Brexit on British travellers – and says there's little to worry about.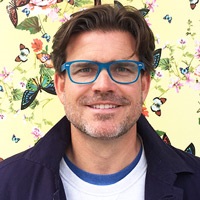 Since the UK voted to leave Europe more than two years ago, Brexit talk seems to be at the centre of everything. People are asking the same frenzied questions: What will happen? When will it happen? Will it even happen?
The lack of clarity about how Brexit might impact our daily lives sometimes makes it feel like we have to be prepared for anything.
Recently in the news there have been concerns about how Brexit might affect British travellers. For instance, will rail travel from London to Paris be disrupted? My work is all about getting people from anywhere to anywhere in both the UK and Europe overland, so for me the question is an important one.
And I'm sure there is nothing to worry about.
To be clear, regardless of what happens with Brexit, there is no reason to allow it to stop us from being progressive and/or planning future European travel; Brits and Europeans should feel confident. Here's the truth about how little Brexit will affect travellers:

Trains will be stopped from travelling to Europe
This won't happen. Eurostar has 70% market share on the London – Paris and London – Brussels routes, and carries more than 10m passengers annually. Its cross-border process is laid out clearly. That won't change.
Resulting Brexit Impact: Nul

Britons will need visas to travel to Europe
Britons don't need a visa to visit Europe today and barring a catastrophic security or military problem won't need one in the future. In the two years since the Brexit vote, no government of any European country has credibly suggested making it harder for Britons to travel there. An EU travel authorisation scheme going live in 2020 will require visitors from outside the EU to register on a website and pay €7.
Resulting Brexit Impact: You might have to pay €7
Travel insurance costs will rise
The European Health Insurance Card (EHIC) entitles UK citizens to free or reduced-cost treatment in EU countries. It doesn't have the same benefits as travel insurance, but if you have one, many travel insurance policies will waive the excess payment on a claim. This agreement may need to be renegotiated, which could impact prices for individual travel insurance policies. But Brexit is unlikely to impact the price of such policies significantly, and few Britons buy them anyway.
Resulting Brexit Impact: Nul

Mobile data costs will return
Roaming charges for mobile calls or data access were abolished in the UK and the EU in May 2017, and mobile network providers have been quick to reassure UK customers that they have no intention to go back to the days of closed networks based on national borders. For example, last March Vodafone CEO Vittorio Colao said it would "not be very logical" for Brexit to drive the reintroduction of roaming charges for Britons travelling in Europe. Mobile roaming charges for Britons in Europe are not coming back.
Resulting Brexit Impact: Nul

Travel will be more expensive
Before June, investment bank Goldman Sachs predicted a vote to leave the EU could hit sterling by as much as 20%, with the pound dipping as low as $1.15 against the dollar and €1.05 against the Euro. Though there was a sharp decline in the pound's value vs the Euro two years ago, since then the pound has held its value and there's no reason to believe this will change. In other words, the market has already absorbed the expectation of Brexit and there is no evidence to suggest pan-European train (or air) ticket prices will rise post-Brexit.
Resulting Brexit Impact: TBC, but probably nothing significant

It will be more difficult to travel in Europe
This won't happen. Customs and immigration checks are already required for Brits when arriving in Europe (and arriving into the UK from Europe), and the idea European countries would single out Britons for tougher border treatment post-Brexit is far-fetched. We will simply continue to show our passports on arrival, as we do now.
Resulting Brexit Impact: Nul

Summary
Any fuss about Brexit leading to disrupted travel for Britons is just fearmongering designed to generate clicks. There is no point in guessing what might happen when everything is on hold – let's just focus on the things that will remain the same (or pretty much the same) and be positive about our future travel in 2019.
Plus, it's just been reported this week the UK could "prolong the transition period", so we could be waiting a long time for there to be a final result.
Until we're told to do otherwise, let's continue to cover our travel with travel insurance, take our passports where we need them, enjoy free mobile data, and remember to book your train in advance to get the cheapest tickets.
OUR READERS' FINEST WORDS (All times and dates are GMT)
All comments are filtered to exclude any excesses but the Editor does not have to agree with what is being said. 100 words maximum
---
Joanna Kemp, Reading
Currency rises and falls, it was lower is 2009 at almost parity than it is today (1.09) the Brexit affect. And every negative brings benefits, this time for our exporters. The country benefits from a weaker pound when we import less and export more. Open Skies is an agreement we have most to worry about but two of our major airlines have already taken steps - EZY moving partial operaions to Austria and IAG having operations in Spain. The border force is currently a disaster anyway,so we just plan to spend more time than we already do in line. And trade? We have options in the event of no deal, EEA, WTO. We import far more in value terms terms from the EU than we export so it is in their interest to do a deal, even more so when the black hole of €40B in the EU budget if we don\'t continue paying in becomes more apparent... finally, because politics is important. I started the whole Brexit debacle as a Remainer..
---
Shawn Buck, Hove, East Sussex
You don't mention the potential implications for trade. Since the EU referendum our leading aerospace companies have had to set aside millions of pounds to cater for a raft of regulatory changes in many areas of their businesses that will be necessary after we leave, rather than it being used for R&D, marketing etc. That blithering idiot Liam Fox is deluding himself if he thinks that countries such as Japan, China and India are going to offer the UK trade deals that are equal to or better than those we already have as members of the EU, as we have more to offer a a market of 600m, than on our own with a market of just 65m. It stands to reason that we will be the junior party in such negotiations, and the bigger player will call most of the shots. It's time the Brexiters took their heads out of the sand and faced reality. Project fear? Common sense, more like!
---
James Cole, London
This assessment ignores the issues of bilateral air services agreements between the UK and EU countries (which have not been needed since the early 1990s with Single European Skies, but would be needed in a no deal scenario), cabotage rights for UK carriers to operate any intra-EU route, EU-level bilateral agreements with a number of non-EU countries that the UK currently benefits from, ownership and control restrictions (limiting non-EU ownership of an EU airline to 49%), safety oversight and certification currently undertaken by EASA, etc, etc. The impacts are very uncertain without a deal and certainly not Nul.
---
Pete Lowson,
All the major airlines have highlighted their long list of concerns as have the major airports. This article just glosses over those and is a weak attempt at providing a one sided view. It's not project fear. It's people's livelihoods that are at stake and the public have a right to know. Our currency is already twenty percent down and interest rates and inflation up and that's before anything has even changed.
---
John Burke, Sussex
This correct analysis would have been even better by noting that the Swiss, Icelanders and Norwegians are free to come and go. Switzerland has a stranglehold on intra-EU traffic. anyway, while Norway operates SAS with Sweden and Denmark. So UK from EU to EEA.
---
Michael Preston, GB/ZA
As John Morris said, one person's view, and one with I as a committed Brexiteer happen to agree. However, in being selective the writer has not mentioned trade agreements, but there again I do not fear that the UK will be worse off than before. I will not subscribe to project fear, and anyway I have a plan B and a plan C if it all goes belly up - which it won't
---
Steve Banham, Reading, UK
If Brits are required to join the "All Passports" queue at EU airports after Brexit rather than the "EU Passports" queue the impact will most definitely not be Nul!
---
Graham Greenwood, Redditch
In the areas you mention you do tend to gloss over the potential effects of brexit, the way things are going we are, courtesy of PM May, heading for a no deal brexit and so all points of entry and exit will become an international border. The major change is that within around 12 months the UK will be in crisis and heading for a disastrous recession, then we will have problems, with a lot less people being able to afford travel, at any price!
---
John Morris, UK
A personal and rather selective view,high on supposition and low in evidence.
---