Levelling the commercial playing field for the UK's smaller airports

Neil Pakey has been chair of the RABA Group since June 2016, and has had a varied career in airport senior management in the UK, Canada and Ireland. During service with Manchester Airport in the 1990s, he was seconded to the European Commission's air policy division for three years, helping to put together the single aviation market.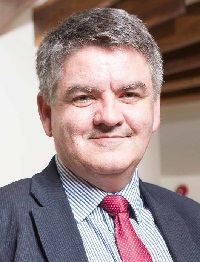 The UK Regional and Business Airports (RABA) Group provides a much-needed voice for the UK's smaller airports and has, since 2013, engaged pro-actively in the on-going UK aviation policy debate.
And there are many issues exercising our airports at the current time; some are related to Brexit, but many are more fundamental than that, relating as they do to the long-term sustainability of smaller airports, the need for enhanced regional connectivity and the realisation of the wider economic benefits that airports have a unique ability to generate.
Traditionally, although the 2003 Air Transport White Paper was an honourable exception, government aviation policy has focused on the larger UK scheduled passenger airports – predominantly those in the South East or with passenger throughputs of 10mppa or more.
The so-called 'National' Policy Statement on which DfT recently consulted is but the latest example of this, dealing as it does solely with the issue of a third runway at Heathrow. As the Transport Select Committee's recent report correctly concluded: "Airport expansion in the South-East will continue to demand a great deal of government's attention but it must equally focus on other areas of aviation policy if the conditions for growth are to be nurtured across the whole of the UK."
Unfortunately, policy for other UK airports remains entombed in the 2013 Airports Policy Framework, a masterpiece of political vacillation and civil service obscurantism, thrown together in response to David Cameron's and the coalition's 'no ifs, no buts' pledge before the 2010 election.
Five years later and the commercial and political context for the sector has changed dramatically and a new approach to aviation policy in the UK is desperately needed.
And while we await with interest DfT's response to the late 2017 call for evidence on a much-trailed new UK Airports Strategy, RABA and its membership will continue pro-actively to press its core demand that a more inclusive approach to aviation policy is required – one that respects and articulates a clear role for airports of all shapes and sizes across the UK, whilst ensuring that current "one size fits all" policy and approach to regulation is finally recognised and addressed in the pursuit of a level playing field in which all airports can contribute fully and productively to the UK's future aviation needs.
Our smaller regional airports frequently provide infrastructure that is crucial, both economically and socially, to the regions and communities they serve. Yet the closure of a number of smaller airports in the UK in recent years (including Plymouth, Coventry, Penzance, Filton, Sheffield City, Manston and Blackpool), has served to highlight the extremely difficult commercial climate that airports with a throughput of fewer than 3mppa (or workload equivalent) operate within. For others, only ongoing public sector support or direct public ownership has enabled them to remain open.
With the 2014 state-aid guidelines raising the prospects of time-limits for such support, the RABA Group considers urgent action is needed to look at the operating cost burden facing these airports and to see whether there are suitable policy interventions that could help to address the structural disadvantages in terms of financial viability that this creates, alongside with initiatives to identify innovative ways of diversifying and enhancing income streams.
Our smaller regional airports face something of a paradox. While there is little doubt they generate material economic benefits for the catchments they serve, monetising those benefits to support the costs of operating those airports is extremely challenging. Many already exploit other commercial opportunities including niche aeronautical markets like flight training and testing, business aviation and support for emergency services and military operations, but these markets are typically nowhere near as remunerative as scheduled passenger operations.
Yet here we are in the UK where smaller airports incur many of the same statutorily-imposed overheads as larger airports, notably in the areas of air traffic control, security, border control and in Rescue and Fire Fighting Services (RFFS) coverage.
Added to this are the costs of mandated capital expenditure such as ever-more-sophisticated X-ray equipment, cyber security, airport policing, environmental obligations and business rates. Some would say these costs go with the territory, and are necessary price for operating, but they should be proportionate and they are not.
Moreover, unlike our European and North American equivalents, the UK does nothing to relieve the high fixed-cost burdens imposed upon low throughput airports. UK policy must recognise that 81% of world airports are small (<1 mppa) not large. Smaller airports are not to be seen as exotic or problematic – they are the norm, and our approach to the costs of operating smaller airports is at variance with the way it is dealt with internationally.
Research commissioned by RABA, which will be published in due course, provides clear evidence of a pattern, with the very smallest airports bearing overall operational costs in the region of £20-35 per passenger, while large airports (4-12mppa) can reduce this to between £5-£10 per passenger.
The same research demonstrates that 40% of operating costs at smaller airports are directly related to Rescue and Fire Fighting Services (RFFS), compared to as little as 1% and 2% in the largest airports. This research also demonstrates how ATC costs can approach 25% of total income at smaller airports, again falling away into less than 1% in the bigger airports. This disproportionate cost burden is clearly of huge concern and remains the biggest single threat to the sustainability of our regional airports network.
It needs to be recognised more explicitly that these and other costs are largely imposed externally through regulation, licensing, safety and security requirements.
The UK approach needs a rethink so it can provide a level playing field for the UK aviation market. After all, we all need our smaller regional airports to be competitive with their equivalents in other countries (e.g. Ireland, the Benelux and France), whose operations are in the main subsidized – directly or indirectly, and where those airports do not face the same burden of passenger duty on the services that are operated from them.
It is surely time to take a leaf from our non-UK competitors and suspend APD. During my time as CEO of Shannon Airport, the industry asked for APD to be abolished and Irish finance minister Michael Noonan acted. He did not abolish it per se, but instead suspended it for six months to see how the market responded. The result was a significant spike in passenger volumes and in positive economic impact. At Shannon we immediately saw 300,000 more seats go on sale and 10 new destinations served. Knock, Kerry and Dublin Airports also saw good increases and the tax never came back.
In the UK, I would encourage the Treasury to think creatively like this and incentivise the industry in the run-up to and aftermath of Brexit to see whether similar increases in connectivity could be delivered, especially at small- and medium-sized regional airports where they are most needed.
Turning to Brexit, most importantly RABA wants to see current EU single-sky arrangements replicated as closely as possible, with non-UK airlines able to operate domestically and from the UK into third party countries within the EU, not just to the homeland of that carrier.
Our concern is that once again it is smaller airports that will suffer disproportionately once, as seems likely, UK participation in the EU single-sky regime is terminated in 2020. We hope that leaving the EU will create some compensatory opportunities (e.g. a more relaxed approach to state support; reduction or removal of APD for smaller airports and on domestic services; the return of duty free; and the designation of free trade zones at airports (as they have in China, the US and UAE).
With Brexit benefits including these, maybe the smaller airport community can exploit opportunities but, worryingly, the government seems – thus far at least – to have given them little attention.
OUR READERS' FINEST WORDS (All times and dates are GMT)
All comments are filtered to exclude any excesses but the Editor does not have to agree with what is being said. 100 words maximum
---
David Starkie, United Kingdom
Strongly support small regional airports (and currently planning new connecting air services) but vehemently opposed to direct subsidies. A slippery slope for more regulation and government intervention and airports wasting more resources lobbying for subsidy. Concentrate on reducing regulatory burden and reducing/eliminating APD at small airports. My recent blog https://iea.org.uk/heathrows-third-runway-a-sting-in-the-tail-for-the-regions/ is relevant.
---