In the aftermath of the election, Jane Middleton, chairman of the trade body for British airlines, discusses the way forward.
Following the result of the general election, Airlines UK welcomes the reappointment of Chris Grayling as secretary of state for transport, giving us stability within the sector. Brexit – in particular safeguarding EU and international market access for UK airlines, and remaining a member of the European Aviation Safety Agency (EASA) – remains a top priority.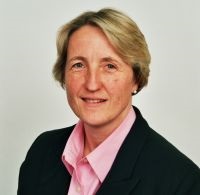 Engagement with government throughout the last parliament was extremely positive, and we remain very much of the belief that the EU and UK will be able to conclude successfully an agreement that allows consumers and businesses from all European countries to continue to travel to and from the UK and around Europe just as they do today. We also expect the UK to be able to negotiate agreements with those third-party countries to which access is currently dependent on our membership of the EU, such as the United States and Canada.
Brexit aside, two departmental issues stand out – the Airports National Policy Statement and the planned Aviation Strategy.
On the NPS, the DfT has already started the process of consulting on its proposed statement. Airlines UK responded in detail to the consultation that ended last month, commenting on some key areas such as future policy on mitigation and the range of assessment principles with which the government will approach an application.
However, for airlines and ultimately their passengers, the users of any new infrastructure, there is a key area of concern the draft NPS did not fully address: cost and affordability.
We agree with the government that additional capacity at Heathrow offers great potential economic and social advantages. However, we have been clear that airlines do not support expansion at any price and that any new infrastructure must be cost effective.
Airline support for expansion at Heathrow is conditional upon charges being kept at current levels with the ambition for lower charges over time, and carriers reserve the right to withdraw their support if this does not happen.
Although we have been reassured by previous comments from Chris Grayling that the government is looking for "the right scheme at the right price", we were disappointed that the draft NPS did not adequately take into account the issue of affordability.
It is clear why airlines have such a focus on costs at Heathrow – passenger charges at the airport are already the highest in the world and it is untenable to increase them further to fund expansion. We would look for the NPS to state outright that there will be no increase in airport charges.
Overall, we also feel there should be greater emphasis on the consumer – and recognition that airlines are best placed to represent consumer interests. Indeed, the manner in which consumers will be properly represented should be detailed explicitly.
Part of the question of affordability is also about what is funded, as opposed to how it is funded. We would like the NPS to allow for future changes in the design of the scheme, which may help to reduce the overall price.
For instance, if the same economic and connectivity gains can be achieved with a shorter runway at a lower cost, which would negate the need to breach the M25, this would clearly be desirable. Therefore, we believe there should be no green light given to the construction of a full length, 3,500m runway until a commercial assessment as to its cost, desirability and implementation has been carried out. This thorough assessment of costs should also apply to other aspects of the proposal, such as terminal designs.
On funding for surface access, private ownership means airports and airlines do not rely on government funding for new infrastructure developments or to support their operating costs, unlike other transport modes.
However, we do recognise that national and regional government have important roles, which include delivering surface transport infrastructure. We therefore believe that the surface access expenditure required for expansion should be funded by the public sector. It is a fact that in the UK roads and highways are funded by government and the public purse – there is no reason the funding arrangement for surface access connected with the Heathrow scheme should be any different.
On the planned Aviation Strategy, we stand ready to work with and support the government as it prepares to publish a series of Green Papers. Our advice, though, would be to keep the process as simple as possible.
There are several pressing areas on which ministers should be focussing their attention in the short term, such as delivering an expanded Heathrow, working with industry and community groups on modernising UK airspace, and putting in place operational changes that enhance resilience at congested airports. The Strategy is a useful opportunity to determine how best the government can support our industry, but it must not come at the expense of progress in these areas.
Beyond this, from an airline perspective the list of things we want to see included in the Strategy will come as no surprise: a significant reduction in/abolition of Air Passenger Duty, putting in place a well-funded and effective border operation, improving surface access and having an honest conversation about economic regulation.
If the Strategy can address and deliver actions on key issues such as these, it will prove to have been a valuable exercise.
OUR READERS' FINEST WORDS (All times and dates are GMT)
All comments are filtered to exclude any excesses but the Editor does not have to agree with what is being said. 100 words maximum
---
David Starkie, United Kingdom
Jane Middleton's comments on a shorter runway for LHR reflect my BTN COMMENT 143 September 2015 where I set out various runway options. These include a shorter runway or building a long runway in two phases.
---
Sally Pavey, England
A typical comment by an airline boss who ignores the huge subsidies that aviation receives in not paying duty or VAT as well as the impact aviation noise has on those on the ground. Where are our profits from NPS or the modernisation of airspace. We is our say in this debate?
---
David Bentley, Oldham, UK
You don't seriously think do you, that with an overall majority of three including the DUP, assuming they co-operate, that May is going to push her luck on something as trivial as aviation? Heathrow runway three just went on the back burner for the next five years or until Labour (which did not specifically support Heathrow) gets into power, at which point it would be ditched.
---