P&O, 200 years old in 2022 and still going strong, is the mainstay of this issue. Skip the next paragraph if your interest is just the pleasure of cruising. But if you're into ships, don't give it a miss. (See also AND FINALLY)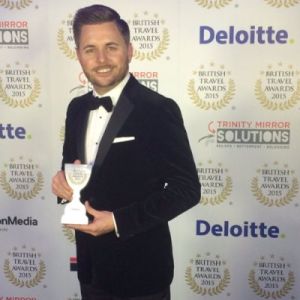 Under the chairmanship of long-time cruise guru William Mayes, the Ocean Liner Society is into a recruitment drive. The non-profit organisation publishes Sea Lines four times annually, runs regular talks in London, and an annual cruise, usually on a ship that could be called nostalgic. Sea Lines, while keen on ships long departed, is also, via "Porthole", the best source on up-to-date cruise ship news and future developments. For that alone, it is worth reading. Membership is just £20 per year. www.ocean-liner-society.com

Just to put cruising in perspective, P&O, Britain's largest deep-sea operator, will in 2017 have available 18,000 lower berths every day, plus quite a significant number of convertible sofas and what it calls "upper Pullman berths", or bunks, to you and me! That is a lot of selling to do but the line, part of the US-based Carnival Corporation based at Southampton, is quietly confident that its targets for next year will be achieved.

Last month, the line announced a new super-liner for 2020, coming in at 180,000 tonnes and 5,200 guests, easily Britain's largest ever passenger ship, with twice the capacity of its cousin Queen Mary 2. Interest is already ramping up, but bookings will not open until autumn 2018, the first cruise likely to sell out within hours. The current P&O brochure takes us up to March 2018. No itinerary as yet for the new ship, or a name. The staff will call the shots on that one. One thing for sure, the new ship's voyage from the Meyer Werft shipyard at Papenburg to the sea, 20 miles-plus of canal and the River Elbe, is going to be spectacular!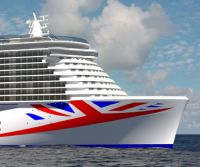 The ship will be the most environmentally-efficient large passenger ship in the world with "green cruising" design using liquefied natural gas (LNG) to generate the primary source of power both in port and on the open sea. This will significantly reduce exhaust emissions to help to protect the environment in support of the company's sustainability goals.

Just how Brexit is working for the company can be summed up by this statement from P&O Cruises senior vice president, Paul Ludlow: "Our guests should be reassured that on a P&O Cruises holiday they are paying in pounds and our on-board currency is in pounds as well. Even when travelling in the US and across Europe, our guests are able to book the extensive range of shore excursions on board and pay for everything on board in pounds, thus getting maximum value for money."

If you think of a cruise ship as an ocean-going hotel with 24hr entertainment built in, P&O is a very big undertaking indeed. The provisioning statistics for each ship per voyage are pretty impressive. (Also go to the end of this article - AND FINALLY - cruise style)

Supporting this enterprise are more than 7,000 ship's crew and a head office with 1,200 staff.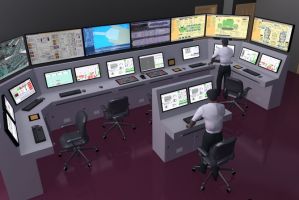 Perhaps its only problem, as always in the hospitality industry, is making sure all the staff are aware of what is required. One bad apple can easily send the wrong message. However, on the technical front, no problems for part of the world's largest cruise operation. The recently-opened US$75m Arison Maritime Center at Almere near Amsterdam features the industry's most advanced simulators and training equipment, providing rigorous annual training to more than 6,500 bridge and engineering officers from the company's 10 global cruise-line brands.

Some wag recently called P&O "the Butlin's of the 21st century" and perhaps that description is more or less true. In the post-war years, Sir Billy's expanding empire catered for a population that was learning about an 'all-inclusive' holiday. Britannia and her sisters are very much in that mould. Many stars developed their craft at Skegness and the like. That is still the case with P&O today, but with the entertainers having a West End background and supported by top stage stars such as Ruthie Henshall and her production team.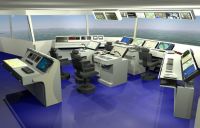 Ruthie and Paul Schofield of Three Pin Productions are producing a brand new show for Arcadia called Money Makes The World Go Round. It is based around the music of acclaimed song-writing duo Kander and Ebb and features popular songs from shows such as Cabaret, Chicago and Flora The Red Menace.

Ludlow added: "To work with someone of Ruthie's talent and experience is a privilege for us, as she is marking the future of entertainment on board. There is nowhere else that an audience could see a show of this calibre without going to the West End or Broadway and paying a huge amount of money for a ticket. Arcadia's guests will be able to watch this show on every cruise, all included in the price of their holiday."
P&O can be coy on the marketing front, but there appear to be no plans to open up alternative UK ports to Southampton. Sister company Holland America has in recent times operated a low-profile series out of Tilbury and likewise Cunard does make noises about Liverpool, but even for 2017 it is only a port of call. Arcadia and Oriana stay as adult-only and the ships are refurnished on a rolling basis, with Oriana due to undergo a three-week refurbishment in Hamburg at the end of this month (see below).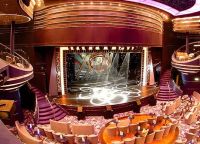 Another Carnival-Ariston company, Princess, once aggressively marketed in Britain, has its European sales base at the same Southampton offices but is relatively low-profile in the UK, offering only fly-cruises. It is a not-dissimilar product to P&O but with a high proportion of North American customers, even in Europe. Seabourn, five-star, has a presence, but, again, it does not make a lot of noise and British sales are limited.

Figures from the CLIA UK & Ireland (Cruise Lines International Association) state that one in nine package holidays are cruises, with about one-third taken by first-timers. The 2015 statistics note 18m UK passenger bed nights for last year with fly-cruise running at 53%, just under one third on Mediterranean trips. Revenue per passenger is put at £1,415 with the average age now down to 55, a remarkable fact considering people live longer and patrons 100 years old on a ship is no longer a rarity. Two million annual clients cannot be far away (1.8m last year) and if Ludlow is right the pound in your pocket is going to go a long way on P&O. At foreign ports you don't have to change money! Either take a ship's tour or go for a walk

New ship innovations

A major new entertainment hub called the Dome will be among the star attractions to feature on the new 2020 liner. With an impressive clear roof, a pool with a retractable stage, water feature and whirlpools, the Dome will act as an all-weather venue for entertainment and informal dining.

An uninterrupted half-mile promenade around the ship on Deck 8 will provide easy access to al fresco dining at a range of restaurants and relaxation areas under shaded pavilion awnings. Glass walls spanning three decks offer natural light into the signature atrium, the central heartbeat and focal point of the ship, complete with a grand staircase, gallery and overhead walkways.

Initial concepts for differentiated cabins will be created by Acumen (London), a contemporary design practice behind British Airways' first-ever lie-flat beds, Air France First Class and the Residence, Etihad Airways' opulent three-room suites in the sky.

It is best easier to summarise project 2020:

• 17 places to eat
• 7 speciality restaurants
• 12 spaces to enjoy a drink and see the sea
• 13 entertainment venues, from the theatre to adult -only venues
• Three pop-up entertainment outlets
• 16 whirlpools
• 4 swimming pools (three outside, one inside)
• 9 venues for breakfast
• 5 locations to enjoy afternoon tea
• 7 coffee outlets

Paul Ludlow: "Choice, flexibility and the ability to create individual holiday experiences on board will be at the heart of the new ship which, thanks to an innovative use of space, will offer an extensive range of dining, entertainment and relaxing areas.

"Understanding the psychographic – the mindset – of our current and future guests is the key, acknowledging and realising what they want from a holiday and then providing it for them.

"Our vision is to offer the next generation of British guests the holiday of a lifetime on the next generation of P&O Cruises ships. This new ship will bring an array of new cruising experiences to guests and attract newcomers to our brand, while instantly resonating with forward-thinking guests, encapsulating the 'P&O-ness' they recognise and love."

CRUISE INTELLIGENCE

Royal Caribbean has announced that its newest class of ships will be powered by liquefied natural gas (LNG) and will introduce the use of fuel-cell technology, ushering in a new era of shipbuilding that will dramatically reduce greenhouse gas emissions. It has signed a memorandum of understanding with shipbuilder Meyer Turku for the new class of vessel under the project name "Icon". The vessels will be delivered in the second quarters of 2022 and 2024. In the meantime, the company will begin testing fuel-cell technology on an existing Oasis-class ship in 2017 and will also run progressively larger fuel-cell projects on new Quantum-class vessels being built in the next several years. www.royalcaribbean.co.uk

Regent Seven Seas Mariner comes out of dry dock on Wednesday (9 November) in time for its annual Reunion Cruise, hosted by Jason Montague, company president and CEO. Barcelona to Dubai, via Haifa among other ports. The upgraded public spaces and suites are inspired by the style of the line's recent new-build, Seven Seas Explorer. Seven Seas Mariner will get similar treatment to Voyager in April 2017. The line's other ship, Seven Seas Navigator, has already been upgraded as part of this programme. Foodies will find a new dining experience, Compass Rose, said to be the largest speciality restaurant at sea. www.rssc.com

Silversea has announced the details of its 2018 itineraries. In all, the nine ships from across Silversea's Classic and Expedition fleet will visit 130 countries. Guests will have the choice of almost 1,000 destinations across the world, almost 600 via the Expedition fleet and more than 400 with the Classic fleet. Key highlights are a series of Unesco heritage sites to which Silversea guests will have access. These range from the magnificent Italian Amalfi Coast to 'where the dragon descends into the sea' at Halong Bay, Vietnam. Silver Cloud starts 2018 as an ice-class expedition ship following an extensive refurbishment and conversion, hinting at its polar intentions. Silver Discoverer sails deeper into Asia, with many new destinations in Thailand, Malaysia, Vietnam, Cambodia, the Philippines and Japan. Climates that range from positively polar to the totally tropical guarantee that Silversea Expeditions is able to cater to travellers across a broad range, wherever they wish to venture. www.silversea.com

TUI really needs to speak to its cruise-liner partner Royal Caribbean when it comes to giving its ships a title. You know which cruise line one is talking about with a name such as "Something of the Seas" and a whole variety of prefixes. But Mein Schiff 1-7 is confusing.

The latest TUI offering is to be called Mein Schiff 1, the previous owner of that name being disposed of when the next Mein Schiff 1 mark 2 arrives in 2018. This one will be 115,500 tons with accommodation for up to 2,894 passengers. Mein Schiff 2 goes in 2019, when another Mein Schiff 2 comes from the builder's yard. Cruises on Mein Schiff 3 to 6 are on sale at travel agencies too. All the recent Mein Schiffs have been or are being built by Meyer Turku in Finland. These all score around 1,670 points according to Douglas Ward and Berlitz, a rating near to the splendid Crystal Symphony, quite an achievement for such a large vessel. The ship uses German as the first language. https://tuicruises.com
AND FINALLY - Cruise Style

In the first 12 months after the Queen officially named Britannia on Tuesday 15 March 2015 the ship has...

► Played host to 116,914 guests
► Sailed 88,000 nautical miles
► Travelled to 31 countries
► Visited 61 different ports
► Been on 43 cruises

The dining team have served...
► 28,793 meals in Sindhu
► 23,874 meals in the Limelight Club
► 41,790 dishes in the Glass House

Housekeeping have...
► Made 670,505 beds
► Left 1,341010 chocolates on pillows at turndown
► Processed 166,295 pieces of luggage
► Handed out 14,130 pairs of slippers

Guests and crew on board have consumed...
► 292,000 scones
► 219,000 bread rolls
► 310,250 croissants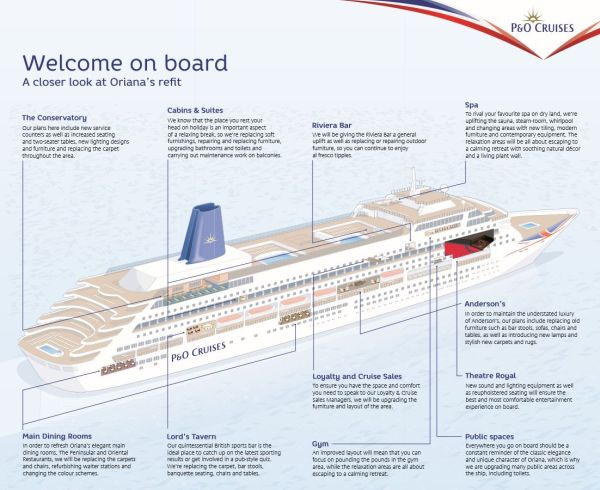 OUR READERS' FINEST WORDS (All times and dates are GMT)
All comments are filtered to exclude any excesses but the Editor does not have to agree with what is being said. 100 words maximum
---