Virendra Sharma has been the Labour MP for Ealing Southall since 2007. Born in India (1947), the one-time bus conductor was sponsored by a trade union through LSE, is a member of the parliamentary select committees on Health, Human Rights and International Development and supported David Miliband in the 2010 Labour leadership election. For a long time he was opposed to the expansion of Heathrow.

It is now rumoured that Parliament will not be presented with the results of the Airports Commission cabinet deliberations until it returns after the party conferences in October. However, the announcement could be this week. Westminster is back today (5 September).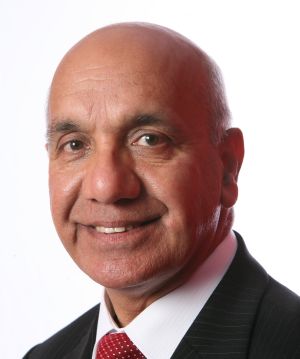 In 2009, I resigned as parliamentary private secretary to the minister of state at the Home Office and Treasury. As Member of Parliament for one of the constituencies most affected by Heathrow's operations, I could not support their expansion plans. The plan failed to address concerns about both environmental and noise pollution, and it didn't offer enough in the way of increased surface access to do anything other than create more congestion around my constituency in West London and many surrounding it. In short, it ignored my community and the people I represent in parliament.

Now, in 2016, I can say Heathrow has altered its plans and expansion is the right choice for our community. In the seven years since I voted against expansion, Heathrow has listened and responded positively to our suggestions and concerns. I have worked hard to explain what worried us, and what we deserve to get from a world-leading hub airport. For me, it meant the environment, living standards and opportunities for young people.

Expansion won't just continue to provide the jobs that we currently have, but it guarantees up to 40,000 new jobs and £35bn of economic growth in London alone. Heathrow will also double the number of apprentices from 5,000 to 10,000. That could mean the almost-total eradication of youth unemployment across communities next to the airport, and thousands of newly-skilled young people throughout the capital.

I was proud to join Lord Blunkett at the launch of the Heathrow's Skills Taskforce, which he will chair. He brings an unrivalled level of experience to the job of meaningful teaching and training across West London. He has a history of delivering as secretary of state for education and employment, and then as home secretary.

The jobs that are created not only provide security for my constituents but also mean more people spending more money in the local economy. That means more local jobs and more success for local small businesses.
The new plans from Heathrow are enhanced significantly, with twice as much freight capacity, allowing exporters in my constituency to take advantage of the airport on their doorstep. But it is not just local people and local businesses who will benefit from expansion. With 40 new long-haul destinations, as well as up to 16 domestic routes, it will keep London and the UK in its rightful place as a world city at the centre of global commerce, where it has been for centuries.
By the time Heathrow expansion is completed, not only will the issue of overcrowding at our local stations have been resolved, but Heathrow will have rapid links to East London through Crossrail, and to Manchester and Leeds through HS2. We will also have the benefit of Crossrail running through Ealing and Southall, and upgraded Piccadilly line trains will run through the south of the borough. We will be ideally placed to benefit from increased trade and inward investment.

The bottom line is that we are looking at a completely new plan for expanding Heathrow. As we leave the European Union, we cannot afford to turn down the economic and jobs benefits that expansion would bring.

No airport will be without an environmental impact, and Heathrow's poor record on emissions was the other major source of concern I had regarding expansion. Heathrow has, however, introduced higher landing costs for the loudest and most polluting aircraft and no additional capacity will be released until the airport guarantees it is on course to comply with emission limits. The Environment Agency has been invited to take up the role of an independent aviation air quality authority, to provide transparent scrutiny of the plans.

Finally, the risk of increased noise was always one of the most important reasons to oppose expansion. Again, Heathrow has moved a long way since 2009. We have taken part in a public consultation on Heathrow's noise-mitigation plans. Heathrow listened to local residents and now we will benefit from a night-flight ban, runway alternations which ensure guaranteed periods of noise respite, and innovative procedures like steeper approaches which are already being trialled. Heathrow has also offered £610m more than the previous third-runway proposal did for noise insulation.

Heathrow's new expansion plan is one that works for everyone in West London and across the capital. It will ensure Heathrow delivers what it has promised: an increasingly green and quiet source of employment and skills for a successful West London. I now support these new plans, and according to new Populus polling this week, a strong majority, 64%, of my constituents do as well.
OUR READERS' FINEST WORDS (All times and dates are GMT)
All comments are filtered to exclude any excesses but the Editor does not have to agree with what is being said. 100 words maximum
---
David Bentley, Manchester/UK
Okay, so he changed his mind on the basis of an extra £35 bn of economic growth in London. As if it needs it. It is needed elsewhere in the country and you get it through direct flights, not having to change at that monstrosity, which is just an alternative to changing at Amsterdam, Frankfurt or any other European monstrosity. Incidentally we don't need a HS2 link into Heathrow my friend, we've got an airport here thank you.
---
David Starkie, United Kingdom
In January 2009 (when Mr Sharma resigned) the proposed length of the new runway was 2,200m; it is now 3,500m which means that it has to bridge the M25 with that complication and the risk of disruption to a critical section of the motorway network. I am not sure that Heathrow have listened to an extent that road congestion will be less around Mr Sharma's constituency.Why not the 2,800m of Heathrows' 2010 proposal?
---