Tim Alderslade joined BATA (British Air Transport Association) in May of this year, moving from AOA (Airport Operators Association) where he ran Public Affairs and PR since December 2012. Previously, Alderslade spent seven years working in public affairs and politics in a number of sectors, including Parliament, infrastructure, international rescue and security, insolvency and healthcare.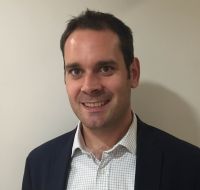 Aviation is and has been for many years a British success story. We boast the third-largest network of routes in the world, behind only the United States and China. Our aerospace industry, incorporating world leading companies such as Rolls-Royce, is the second largest globally. The way in which we manage our airspace, in the face of ever-growing demands and complexity, is the envy of the world.
For an island nation of just 65m people, it is incredible to think that more than 251m passengers passed through a UK airport in 2015 – a record number – and that our airlines operate from 40 airports across the country and serve 250 destinations around the world, connecting the UK with all six inhabited continents.
What makes this all the more impressive is that the industry is virtually entirely privately funded. Unlike competitor sectors such as rail, which claim billions of pounds in public subsidy, we ask for very little from central government.
UK airlines are either publicly-listed companies or owned and operated privately. With the exception of a very small number of regional and lifeline air routes, which are supported by very modest amounts of public money, we are a model industry in the eyes of the Treasury. The transfer of capital between airlines and airports and HMRC is, by and large, one way.
The reason this is important is that aviation is now inching its way towards the top of the Whitehall in-tray. Over the coming months, the government will have to take decisions that will have enormous implications for the future of our sector. For once, we should not be shy in coming forward and explaining how these decisions can help UK aviation to continue to play a crucial role in safeguarding our national prosperity at a time of economic uncertainty.
Theresa May's new government is off to a good start with the belated decision to approve the expansion of London City airport. However, this is only the beginning. Concrete action is required on a plethora of other issues, including, first, the Airports Commission.
It has now been more than a year since Sir Howard Davies published his Final Report and the fact we are still no closer to hearing where a new runway in the South East is to be located should be a source of great embarrassment to those involved in the machinery of government.
BATA saw no reason why the announcement was delayed before the summer parliamentary recess and now we have a new prime minister and transport secretary in place there should be no more reasons for further delay.
The case for additional capacity is clear. The department for transport was gearing up to make a decision before the EU referendum. The advice that was no doubt prepared by civil servants should be respected and published as soon as the House of Commons returns in September.
Then there is Brexit. How the government responds to the result of the EU referendum will have enormous consequences for the future of aviation.
Currently, all our airlines can operate air services on any route within the EU, including within a particular country, and the UK is also part of the EU's aviation agreements with other countries, such as the EU-US Open Skies Agreement.
Our members are clear they want ministers to ensure the UK remains part of Europe's fully-deregulated and liberalised aviation market and to prioritise aviation issues in the Brexit negotiations, recognising the crucial role that aviation plays within an island nation.
We agree with the prime minister that it may be necessary to develop a model that suits the UK rather than adopting, necessarily, a model that is on the shelf already, even if current arrangements for Norway and Switzerland may offer some guidance.
Thirdly, early-morning arrivals. The government is due to launch a consultation later in the year on early morning arrivals at Heathrow, Gatwick and Stansted. These play an important part in the UK's aviation connectivity and a clear decision on airport expansion must be made before any key decisions on the future regime can be taken.
Given the vote to leave the EU, particularly with the implications this has for the UK economy, combined with the further delay on a decision on airport capacity, we urge that the current regime is once again 'rolled over' for the period of winter 2017 to the end of summer 2020.
In other key issues, the government needs urgently to champion the case for airspace modernisation to cope with surging demand, which is why we are urging ministers to press ahead with their plans to consult on this vital issue.
We also want the new transport secretary to honour his predecessor's commitment to update the 2013 Aviation Policy Framework, recognising that expected growth in passenger numbers has made the existing document out of date.
Then there is a whole series of sustainability issues, including support for the development of sustainable aviation fuels and for a new global agreement at the ICAO conference in September on market-based measures to cut carbon emissions.
The EU ETS was an important initial step in addressing aviation emissions at an international level, but by its very nature, aviation requires a global solution. UK airlines will – in the meantime – continue to invest in new aircraft, fuels and procedures to reduce fuel burn and minimise carbon emissions.
In short, it is high time the government stepped up to the plate and took decisions that will ensure that UK aviation continues to be a world-leading success story.
OUR READERS' FINEST WORDS (All times and dates are GMT)
All comments are filtered to exclude any excesses but the Editor does not have to agree with what is being said. 100 words maximum
---
HOWARD SANDERSON, Luton UK
I always thought the the expansion of LCY was a Mayoral decision by Sadiq Khan having overturned Boris's objections. As for Theresa May she should grant LHR and LGW approvals for a short 2500m runways. The majority of aircraft using LGW are code C/D aircraft and do not require full length runways. A large proportion of the LHR aircraft are similar and agian full length is not required. Cheaper and less disruptive in cost and environmental outlay which should help appease Willie Walsh's concerns. The rather stupid LHR/LGW bun fight would end and the airline industry would have both more airport competition and flexibility and wee would not have to visit South East runway capacity again in another decade.
---