This month's ON THE SOAPBOX is about drones and written by aviation enthusiast Brian Donohoe. Retired ("by public demand", as he says) after 23 years on the front line as an MP, he now happily flies model helicopters in a controlled environment. He has recently negotiated a contract to arrange training of pilots of Drones for Professionals and continues to have a keen interest in all things connected to aviation.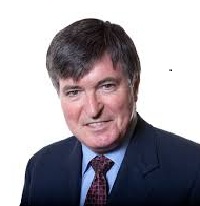 The recent publicity on drones and potential restrictions on their use requires careful thought by the government before it even thinks about any additional and unnecessary legislation that is impossible to police without proper dedicated resources being made available.
UAVs and drones have been around for a considerable time and although they are being set in a bad light by some at present it is more than likely the future for mail and parcel delivery.
Serious resources are being spent on the training in this field and indeed, as I understand it, airspace corridors have been identified for the exclusive use of drones.
The government needs to have a definitive, balanced policy on drones which so far has been totally missing and, equally importantly, needs to have an up-to-date position on what some promote as a major problem. This is particularly so after the latest A320 flight incident at Heathrow, where I understand it has now been reported that a white plastic bag was possibly the culprit of that 'crime'.
Pundits and commentators say there is nothing we can do to police drone use and abuse. There is and we must. The secretary of state could show the way. The government has just introduced a mandatory dog-chip programme, with fines for non-compliance. The government could legislate, with EU / EASA and CAA support, that all drones sold in the UK either by mail delivery or from a store should be chipped and registered and must all be fitted with a GPS tracking device with ADSB capability to be picked up by secondary radar and mobile-phone masts.
We have the technology. Let's use it before there is indeed a tragic accident. DfT is proposing draconian unlimited fines on airspace transgressions, which is not the way forward and in any event practically impossible to police in an already closely-regulated environment. Registering all drones is in line with that, would help safety and contribute additional revenue.
These drones in the wrong hands are lethal weapons which have the potential of causing a major accident. If guns of all descriptions require a licence, so too should drones – but only if the law is strictly enforced.
Please also note, and I speak from personal experience, that radio-controlled model aircraft, including free-flight ones, have been around for at least 60 years. Remember Keil Kraft models? I do. I used to fly them more than 50 years ago. Most people who fly them belong to aero model clubs as I did and have to adhere to a strict code of conduct. Have there been any major incidents? Not to my knowledge.
Why take the fun out of the hobby when a bit of common sense could be applied? Let's get rid of the idiots who spoil the experience and develop the sport or business further for the benefit of the majority.
That should ALWAYS be the priority of good government!
See also COMMENT "Yes Prime Minister" 25 January 2016
OUR READERS' FINEST WORDS (All times and dates are GMT)
All comments are filtered to exclude any excesses but the Editor does not have to agree with what is being said. 100 words maximum
---
Philip Smith, UK/Maidenhead
Drones are easy to build and the components are easily available so mandating ADSB capability would only catch those who want to stick to the rules. They are not the problem. As Mr Donohoe says, radio controlled model aircraft have been around for a long time with no significant problems because their operators (mostly) stick to the rules. What is the capacity of the ADSB system? How many simultaneous stations can it handle? I suspect it would quickly become overwhelmed.
---